"My Beloved Wife Is 21 And She Chose To Marry Me" – 60-Year-Old Kano Man Accused Of Marrying An 11-Year-Old Girl Speaks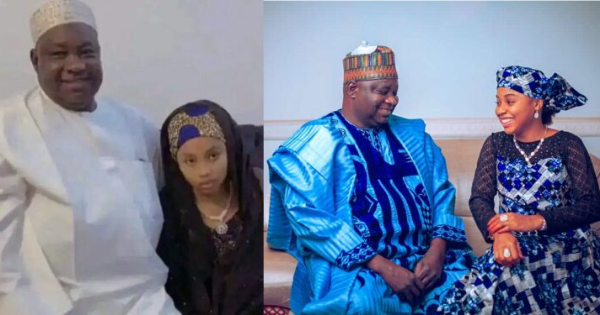 A 60-year-old Nigerian man who recently made headlines on social media for marrying a young girl has clarified his wife's age.
It is worth remembering that a video of the wedding recently leaked on the internet, sparking outrage among Nigerians on social media.
Speaking about his decision to marry the young girl, the man identified as Aminu Danmaliki, described her as his choice and said they are in love.
It was earlier reported that the girl was an 11-year-old minor, while others claimed that she was 21 years old. However, this failed to affect the mob as they still dragged the man through the mud for marrying a young girl.
Well, the man has taken to his Facebook account to deal with the turmoil caused by their marriage. He clarified that his new wife is 21 years old, not 11 as claimed on social media.
He also begged social media users to allow him and his wife to enjoy their honeymoon in peace.
Aminu wrote on Facebook,
"My recent marriage with Sakina has generated a lot of tension and unfounded allegations that I married an underage girl some suggesting she is 11 years old and that she was forced to marry me. That is untrue. The Wedding Video went viral. We decided to keep mute but were advised to state the true facts, here it is: My beloved wife is 21 years old she made her own choice of me as her husband and I loved her too. I hope the blackmailers and doubting Thomas will see the reality in this picture and leave us alone to enjoy our honeymoon."
See his post below,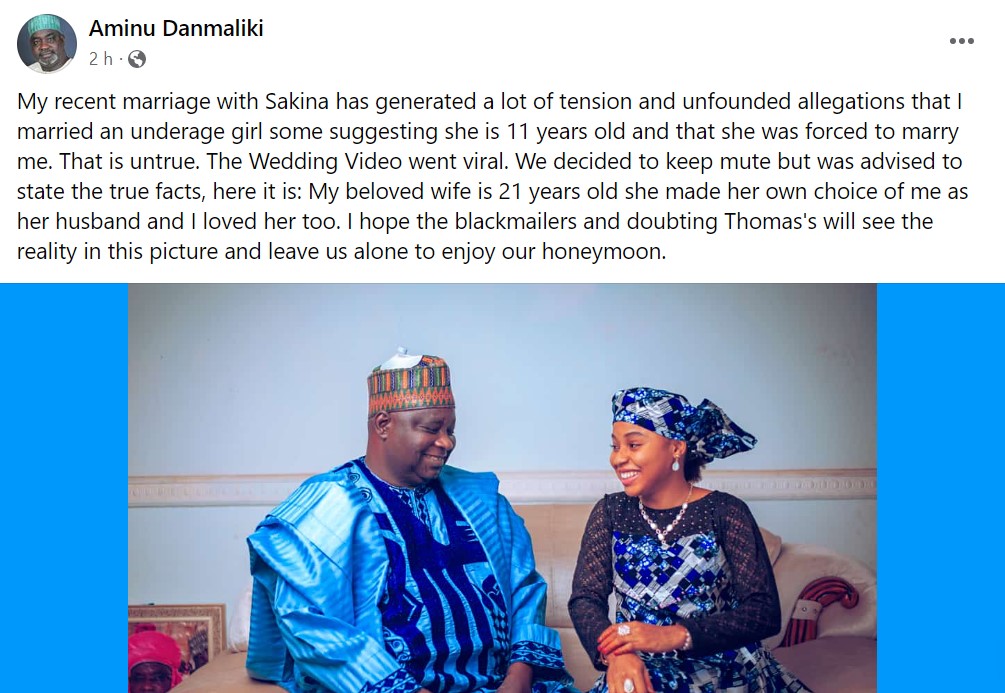 Man Sends Wife To School After She Worked As Cleaner To Send Him To Canada To Study [Video]
A man living abroad has sparked backlash on social media after revealing his wife worked as a cleaner to finance his studies in Canada.
In a video reel that has gained popularity on the video-sharing app, TikTok, the man shared his growth and wonderful story.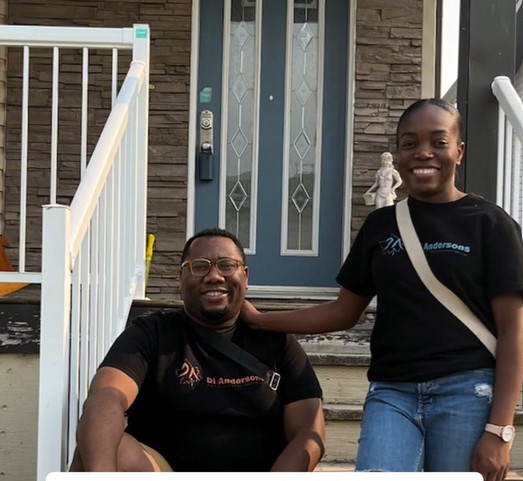 He revealed that his wife had a demanding job as a bathroom cleaner and used the money she earned to pay for his education.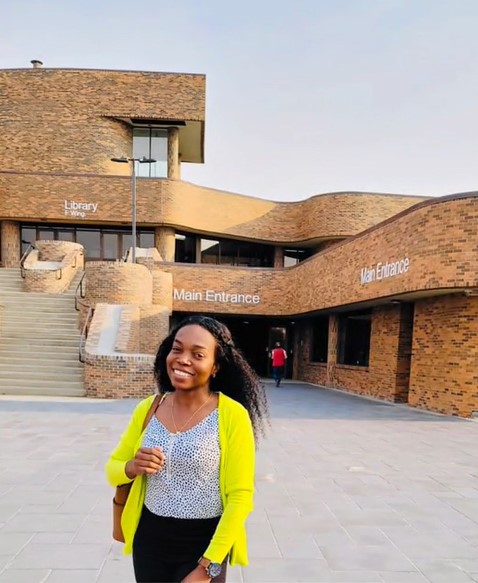 The man returned the favor by sending her back so she could finish her studies.
Captioning the video, he wrote,
"When your wife cleaned the bathroom to send you to school in Canada. You then become a bank manager and send her to school."
Watch the video below,
Housekeeper Job Openings In Canada Apply Now!
"I Can't Calm Down" — Garri Lady Davido Gave N2M Sheds Tears As Someone Gifts Her Brand New iPhone 14 Pro Max (Video)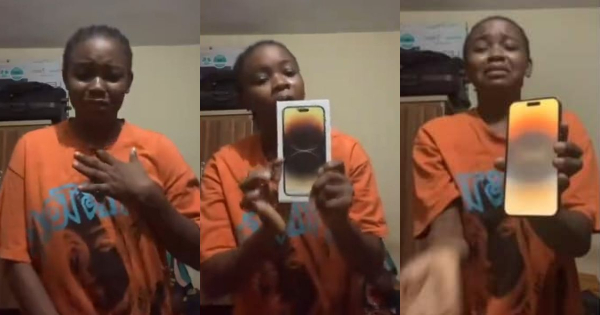 Okoli Chinonye, ​​the viral young lady whom the DMW Boss, Davido, recently gave N2 million, has been surprised with an iPhone 14 Pro Max.
Days after Davido gifted her 2 million naira over her viral Garri drinking video, Okoli Chinonye is now the proud owner of an iPhone 14 Pro Max smartphone. An excited Chinonye took to her TikTok account to share this wonderful development.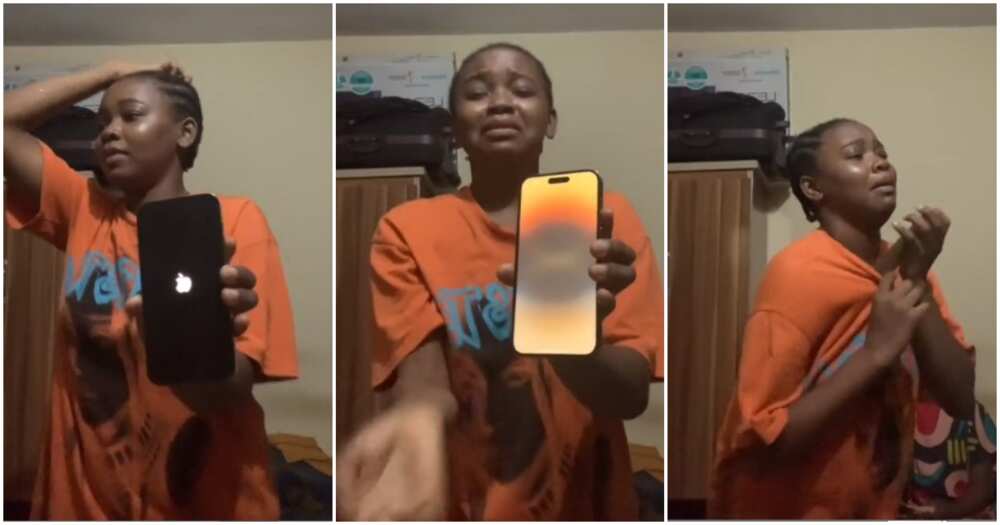 The young woman burst into tears and struggled to contain her joyful emotion as she unwrapped the new phone in front of the camera. She expressed her shock at the phone gift and thanked her patron and influencer, Tunde Ednut for sharing her video.
Chinonye pleaded with social media users to help her thank whoever gave her the phone. "All I can say is God is not done with me, it's just getting started and I'm ready for it," She Wrote On TikTok.
Watch the video she shared below:
"Women Expire Faster Than Men, Once You Turn 28-30, You Are Done" – 20-Year-Old Lady Says (Watch)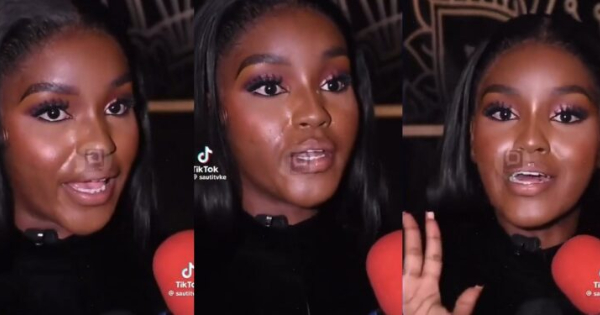 A 20-year-old Kenyan lady, known as Shakilla, has claimed that women lose their attractiveness and value faster than men.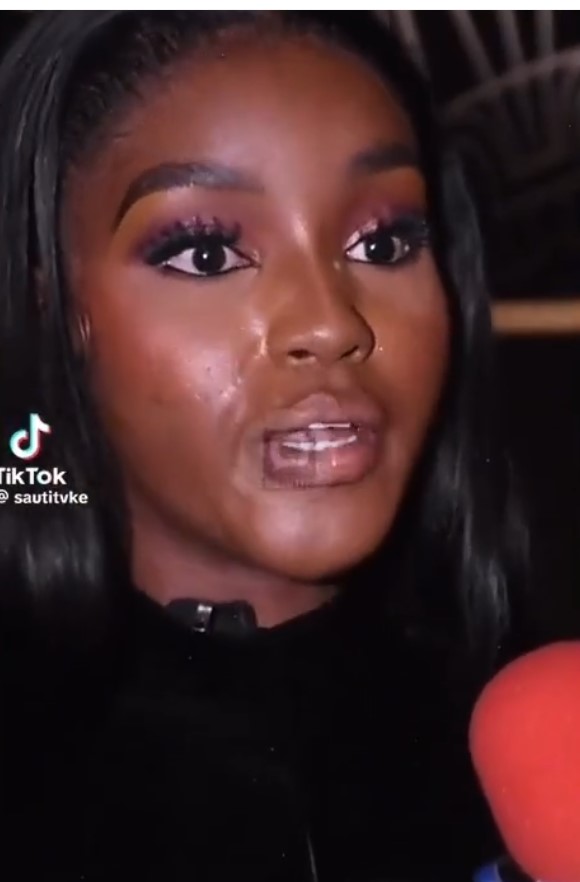 In a video circulating on the Internet, the 20-year-old lady advises women to make the most of their opportunities while they are still young because when they cross a certain age, it's over for them.
According to her, women become less desirable in the eyes of their husbands between the ages of 28 and 30 and men begin to seek out younger girls like her.
In her words,
"Women expire faster than men, if you have an opportunity at your young age use it well, build yourself a house and do other things. When you turn 28-30, you're done and your husbands will be looking for young girls like us"
Her statement sparked a huge controversy on social media, with many chastising her for age-shaming women as if she wouldn't age herself.
Read some comments as you scroll,
@nonchalant_h wrote: "You go explain tire cause a lady of 30 and above are more beautiful than u babe ….. but don't forget you will be 28 soon"
@chyomss wrote: "Old age is a blessing. Only unfortunate people age shame older people. Like do you want to die young??"
@hillagirl wrote: "You expire when you die…..believe her at your own risk. Senseless Tolotolo"
@thefoodnetworknig wrote: "It is you and the females in your house that will expire at 28/30… Yarning Okpas with confidence "
Watch her speak below,