"Why I Lied That Philip Was My Boyfriend" – Viral Ex-Corps Member Opens Up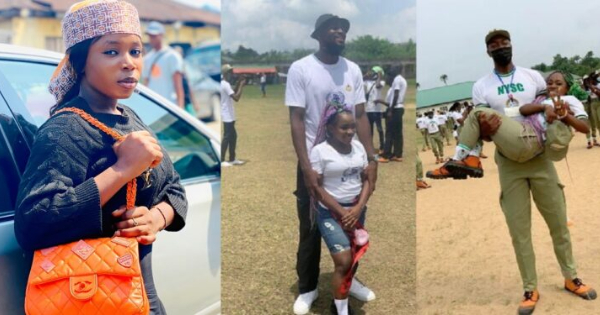 Innocent Ruth, a former Corps member who went viral after sharing photos of herself and a tall male colleague claiming he was her lover, has explained why she made the false claim
Innocent Ruth had taken to Facebook on Tuesday, March 14th, to share photos of herself and Philip that were taken at the National Youth Service Corps in Bayelsa State orientation camp and claimed they were lovers.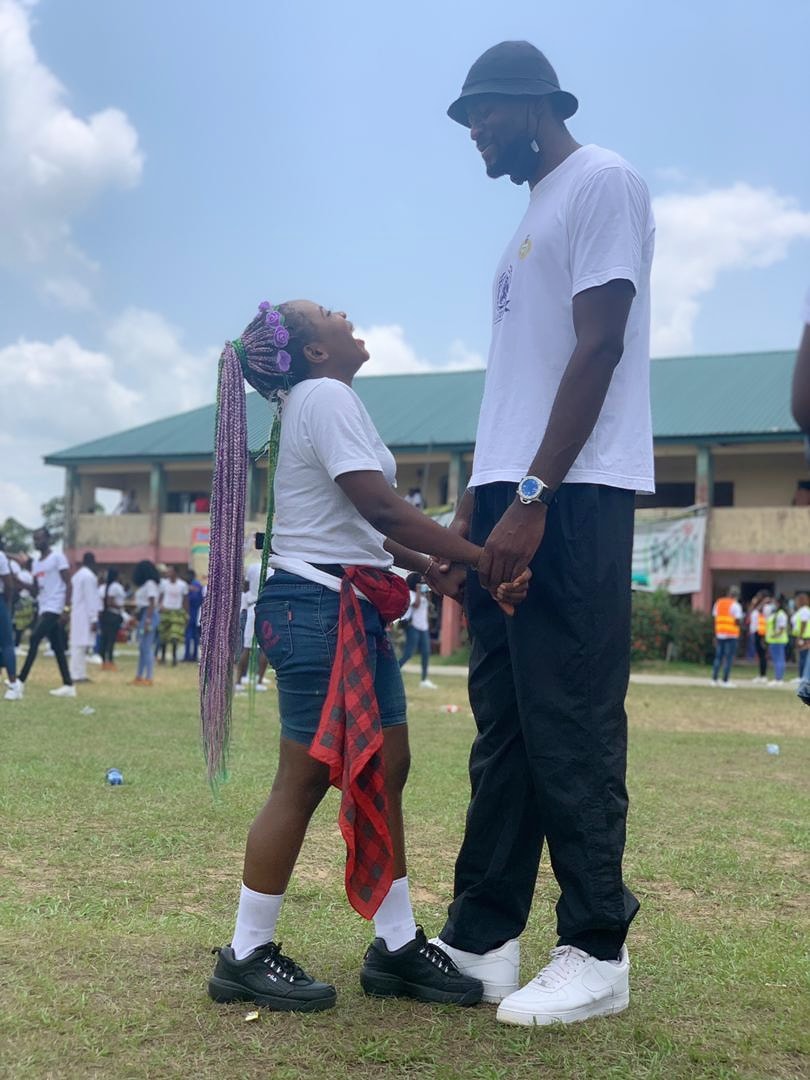 According to her, they met in the orientation camp and later started dating.
Ruth's post drew a lot of attention on social media because of the difference in their heights. Many gushed over their romance and congratulated Ruth on finding love.
In quite a shocking twist, Nigerians woke up on Sunday to the warning of the young man in the picture, Philip Ayobami, denying being in a relationship with Ruth Innocent.
He flagged Ruth as a clout chaser and urged her to delete her previous post or face legal action.
After the warning, Ruth took to her Facebook page to admit that she lied and that there was no relationship between her and Philip.
Explaining why she posted the post, she said she just wanted to see people's reactions given the buzz their heights generated at the orientation camp.
She clarified that she didn't make the post for clout or gain attention and that she was just having fun.
"Just because Akande Phillip Ayobami posted a disclaimer all of a sudden he is the good guy and I'm the villain. Its okay though, i understand the "social media" i did not expect less.Before I started all this I know what I was opting for, I can't go into too much details, it would be cumbersome. Anyways, yes, Philip isn't my boyfriend, but after I came up with this and posted it I told him everything n how we have to play along for some time to see/hear what people will say, he accepted it all,I asked him if he has a girlfriend he said "No, he never sounded like it will ever be an issue for him, I know he isn't my boyfriend, was never my boyfriend either.

That kind height habah na, lol! una wan kill me, as i dey for ground so?. this whole thing was supposed to be a show, it was an idea i came up with while in NYSC Camp. seeing the contrast in our height, we had lots of attetion in camp, so i thought i could come up with something about this, though not in this manner. The original idea was to write a script, a story about a tall girl and a short guy. I'm an actress, a showbiz person, and you know how it is with us and show, its okay if you don't understand.

When i came up with this and posted it, the mistake i made was not call the above mentioned man. I just wanted to have fun from seeing peoples reactions and comments, I did not even think the whole thing will move this fast, at least not as fast as it did, but when it did, i had to keep up with it. When Phillip saw it has gone viral he called n asked me to bring the post down,I told him the post will be brought down but not immediately because the aim at which the post was made has not been accomplished, The post was never made against his will we got talking about all this, eventhough he showed resentment, he wasnt even certain about not going on with or not, it was more like he liked the idea, but something was holding him back which he did not say at first. but later on he mentions something about that fact that i have a boyfriend already and he might not get any girl that would want to date him again, i told him my boyfriend doesnt even know about this, that my boyfriend really thinks i have left him and I'm engaged. He said some other things and we just laughed about it.

His response wasn't a definite yes or no, the only thing i know he didn't want to do was the interviews.
In a nutshell, all this wasnt real, you may want to call it fake news as he did or whatever. Still mr. Phillip I'm sorry for first starting this before letting you know. You fit talk say i no be your friend, but the moments in the pictures says otherwise, and you be my guy last last. And yeah, he had moments like this with other girls too. And to the bloggers and all the news agencies i made believe, I'm sorry too. And to the social media world and my small fans wey i get, I'm sorry guys.

In all, this, Like Rema said, "criuse no dey finish inside this country" so in all lets just stay safe have fun and be happy. cheer. PS: i didn't do that because i wanted attention, if you know me on a personal note, i be vibe myself, my height, my charisma and confidence, gives me enough attention, and i know its just a matter of time, things go aline and all of una go dey feel my vibe. I love you all." She wrote on Facebook.
See her post below,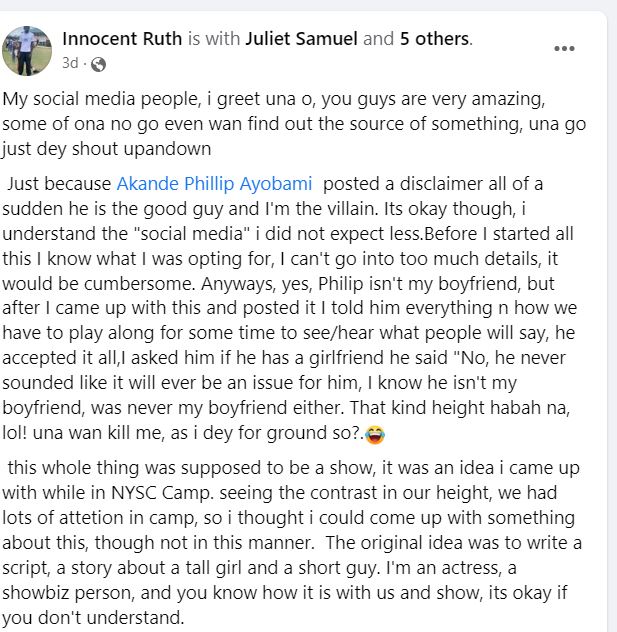 "His Second Wife Hasn't Given Birth Since 2014" – Woman Sent Packing By Her Ex-Husband's Parents For Not Conceiving Reveals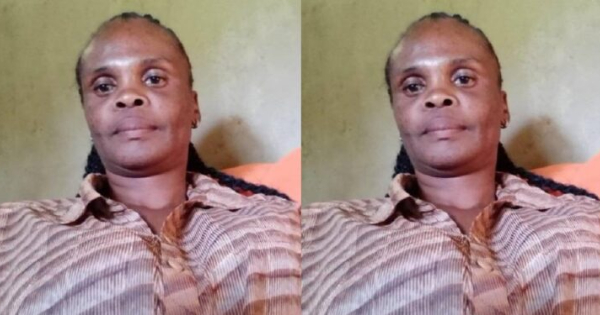 A Kenyan woman named Josephine Achary Akongo has told how her ex-husband's parents kicked her out because she had no children.
Josephine, who is from Ahero Kisumu County, Nyando Sub County, opened up about her ordeal in a recent interview with Standard Media.
According to her, she was kicked out of the house because she couldn't conceive for her husband, and he married a second wife in 2014. Unfortunately, his second wife has not been able to have children since they got married nine years ago.
Josephine went on to reveal that she had a child while she was still in school and before marrying her ex-husband.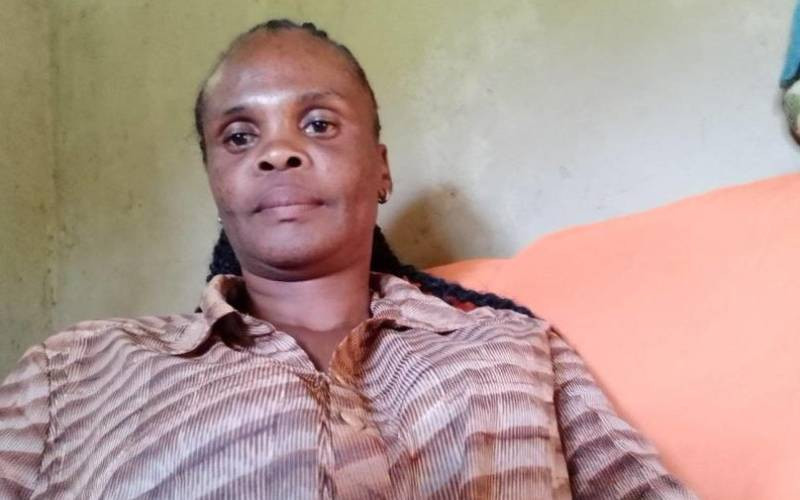 "I didn't find it easy after realizing that I was pregnant. It was funny because some visitors came to our place to bring dowry for my cousin, and as girls, we were invited to entertain them. That's how I got involved with a guy for just one night, and that's how I conceived. Unfortunately, the guy disappeared afterward," she said.

"I learned in day school, but I spent most of my time outside the school due to frequent illness. Eventually, my mother discovered what was happening and she was constantly reminding me of how I had wasted her hard-earned money.

"In school, students disapproved of me and often laughed at me. During that time, getting pregnant was considered taboo. However, despite being in Form Four, I persevered and managed to sit my national exams, though I didn't perform as well as expected. It was far from an easy experience,"

"I met my first husband in our estate in Kisumu, and we began courting. However, our courtship didn't last for even a year before we started cohabiting. I went to visit him at his workplace in Eldoret, at Keiyo South Constituency, and I never returned home because he told me we were now living as husband and wife. I informed my family, and he informed his, and we started our life together as a couple,"
Speaking on how her husband and in-laws responded to her inability to have a child, she said,
"My mother-in-law didn't like me from the very first day. Despite this, everything seemed to be going well after we got married in January 2006, until 2013 when I decided to stay at my in-laws' home,"

"My husband had started working in Migori, not far from our home. The struggle of not being able to have a child began immediately after moving in with my mother-in-law in the same compound.

"I tried to ignore their comments and advice, but they persisted and eventually urged their son to marry another woman and have children of his own. He secretly married another woman, and when I found out and confronted him, he blatantly told me that he wanted children who would inherit his modest wealth. The fight continued as he lived with his second wife at his workplace while I lived alone at home.

"He neither came home nor sent money. One day, his father called me and demanded that I leave their compound. I stood my ground, reminding him that it was his son who brought me there, and therefore, he should be the one to chase me away. After some arrangements, my husband and his second wife came and told me to leave immediately. I packed my belongings and my daughter and left peacefully.
The mother-of-one said she suffered greatly after being thrown out of her husband's home.
"Initially, I struggled without a reliable source of income, especially with a daughter to take care of, considering she was in a private school. My daughter excelled in her KCPE exams and received a sponsorship from Equity. Fortunately, she also passed her Form Four exams with a clean A and secured a place at Nairobi University, still under the Equity scholarship. Before joining campus, Equity provided her with an opportunity to work at their banks, which enabled her to earn a good income and support us."
According to Josephine, her ex-husband, and in-laws now want her back after seeing her daughter's academic success.
"My ex-husband and his family want us to reconcile because things haven't been going well for him since I left. They have started to see the success my daughter and I have achieved despite the challenges we faced. They realize that their initial doubts about my daughter's education due to financial constraints were unfounded, as she is now nearing completion of her studies at the university. Interestingly, my ex-husband has been unable to have any children with the second wife he married in 2014."
Speaking on what she learned from this ordeal, she said:
"I want people to understand that patience pays off and that one shouldn't destroy their marriage solely because of the inability to conceive. God's timing is always the best. Additionally, women should strive to work hard and be responsible."
"Fought For Him And I Won" – Lady Recounts How She Transitioned From Being A Side Chick To Wife In Two Years (Video)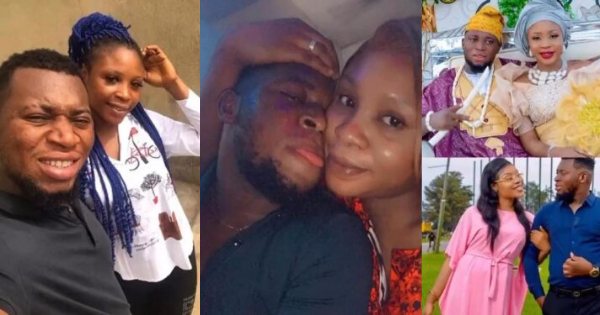 A Nigerian lady has sparked reactions among internet users after she shared her unique love story on her social media page.
In a video she shared on social media, which has since gone viral, the lady opened up about how her relationship with her husband began.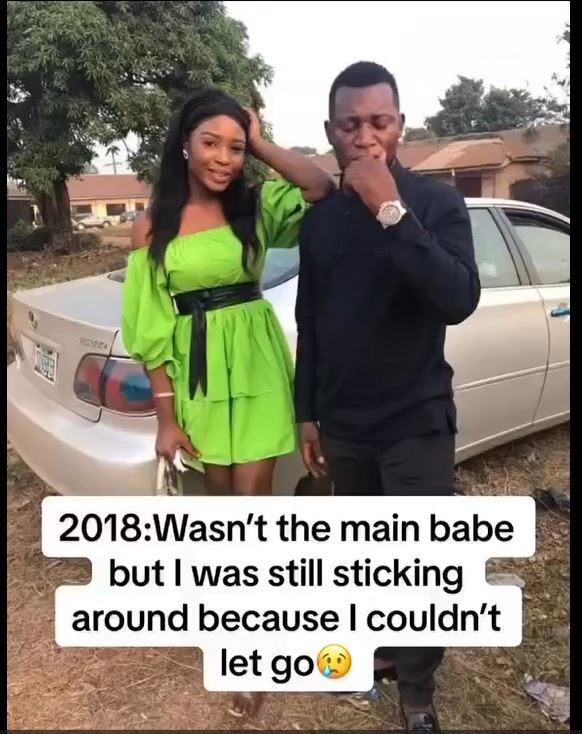 She revealed that she started off as his side chick while he was dating another woman. But within two years, her position changed.
According to her, when she met her husband in 2018, she made the decision to stay and not let go, despite his relationship with another woman.
She proudly explained that she "stole" his love and eventually conquered it completely, leading to their marriage in 2020.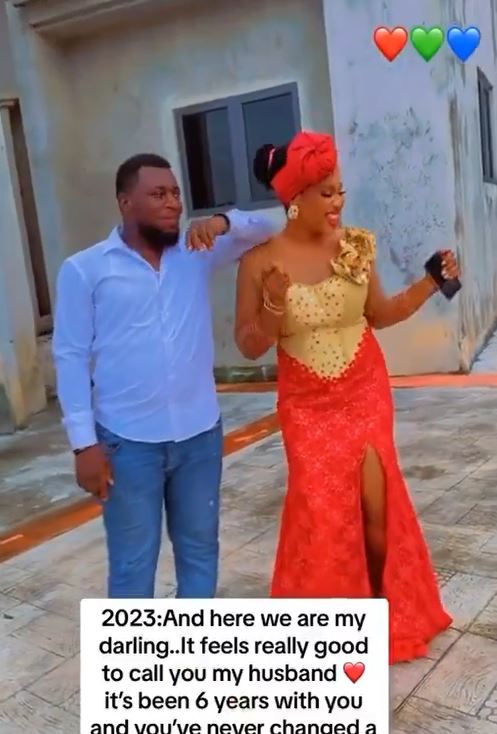 She celebrated 6 years of romantic relationship with her partner and noted that he hasn't changed and has remained the gentle and loving man she fell in love with.
"2023:And here we are my darling..It feels really good to call you my husband
 it's been 6 years with you and you've never changed a bit..you've remained that sweet and loving man I've always known..No wonder I couldn't let go. I fought for you and I won". She wrote in part.
Watch the video she shared below,
"I've Never Slept With A Man" – 123-Year-Old Woman Reveals, Says She's Waiting For The Right Person (Video)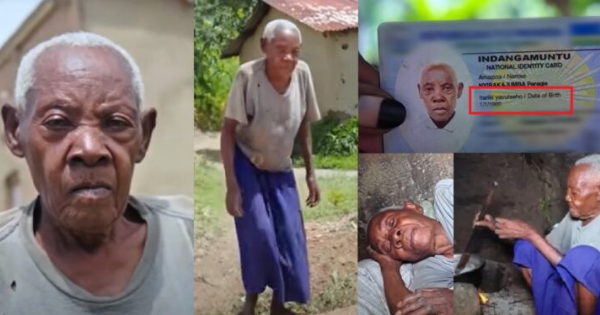 An elderly Kenyan woman, Theresa Nyirakajumba, has revealed that she is still a virgin and has never had sex with a man.
In a recent interview with Afrimax, Theresa Nyirakajumba, who released a video of her ID card to show she is 123, gave an insight into her private life.
She said she turned down several suitors when she was young because she wasn't ready to settle down. She said she was also looking for the right man to share a special bond with, but couldn't find one.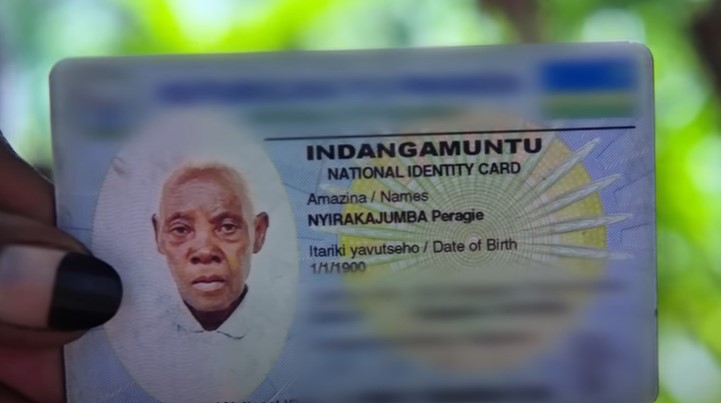 Unfortunately, by the time she was ready to marry, she was already too old to attract male attention and had stopped receiving marriage proposals.
According to Theresa, who lives in a run-down house, if she had been sexually intimate with a man in her youth, she could have had children.
However, she said she still hopes to find a male companion at 123 because she is tired of living a lonely and boring life.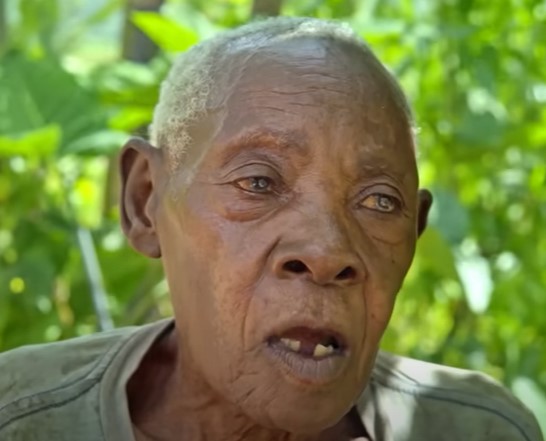 In her words,
"I never had a husband in my entire life. Yes of course I am still a virgin.. I would think of it during my era but I won't take myself to any husband."

"My name is Theresa Nyirakajumba. I have never seen the nakedness of a man. For 123 years, I live with an unfulfilled desire, a deviant hope and a courageous spirit of waiting that one day a man will emerge and embrace my soul."

"At the moment, you can help me and bring me a man. When I was young I didn't want to associate with men and that prevented me from any potential relationship. I never developed love for any man."
Watch the video below,