"She's My Choice, We Love Each Other" – Elderly Kano Man Says As He Weds Young Girl (Video)
A Nigerian man believed to be in his 60s has married a young girl in Kano State. A video from the humble wedding ceremony recently made its way online, sparking outrage among Nigerians on social media.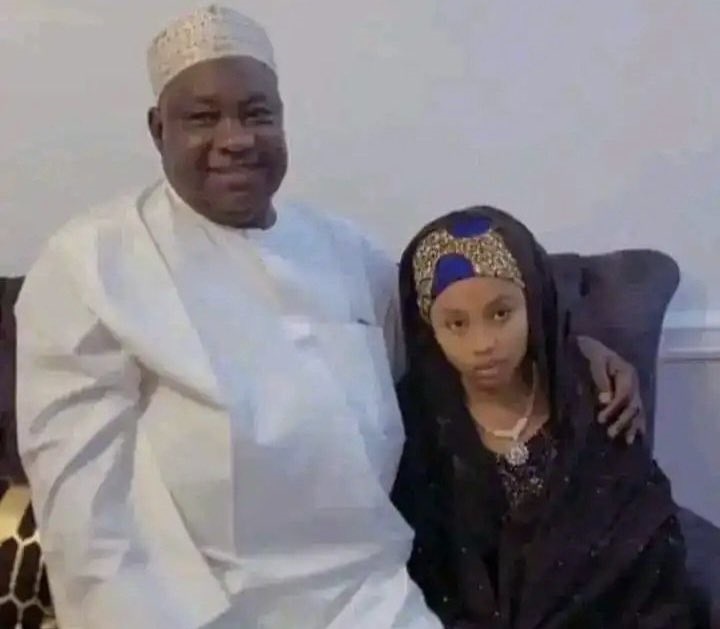 Speaking about his decision to marry the young girl, the man described her as his choice and said they are in love.
"She's my choice, we love each other", he said.
However, there are conflicting pieces of information about the age of the girl. While some claim she is an 11-year-old minor, others claim she is 21.
Watch the video below,
In response to the video, a Twitter user @Monnyx4 wrote,
"70% of northern Muslim men are pedophiles? This is what they enjoy doing, the girl's parents should be arrested what sort of nonsense is these ehnn? I don't know the joy they derived from getting married to a child. Thank God am not a Northern Religion of immorality and vengeance".
Another Twitter user @Ojbanji wrote: "So the little girl has no parent abi if the Alhaji chooses to be oloriburuku what about the parent that gives birth to that little Gurl 
… Shey madness they worry them ni abi they're blind… Where exactly are we heading in this country nitori olohun 
".
But amid the backlash, a Twitter user, @Yaaboy6, supported the old man, saying:
"In the north, we don't fornicate like you do. In the north, we don't womanize like you do. In the north, we don't rape underage like you do. Bcos our women don't use to dress seductively. Our mothers were married at 14 to 15 but they enjoyed it the most bcos we become friends with them".
"Singles Please Shine Your Eyes" – Woman Warns After Discovering That Her Pastor Husband Of 10 Years Had Another Family (Video)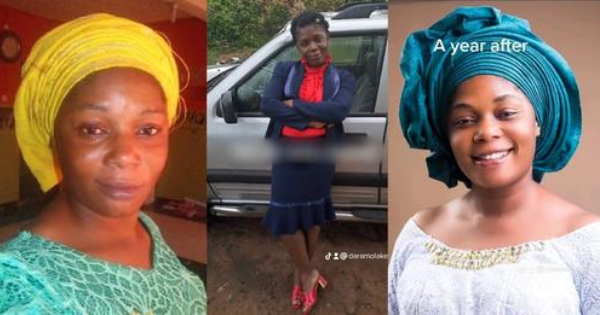 A Nigerian woman identified simply as Daramola Kehinde has advised singles to be vigilant when choosing a partner after her uncomfortable experience.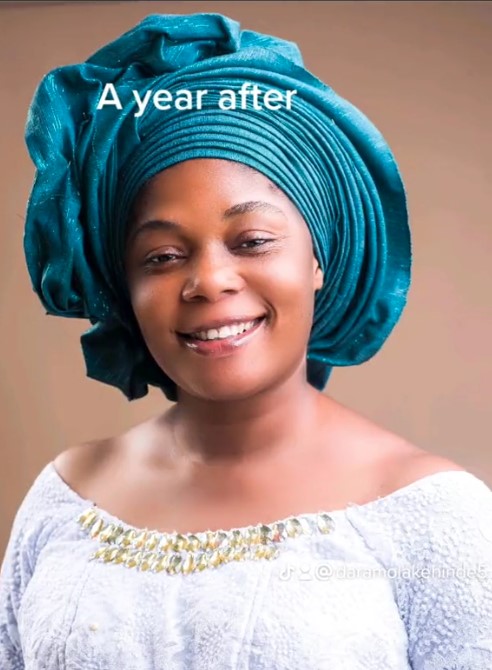 She revealed on Tiktok that she married her pastor husband as a virgin and they had been married for ten years before finding out about his secret family.
She said that during their marriage, she shouldered all the responsibilities in the home because he refused to work and said he was called to full-time ministry.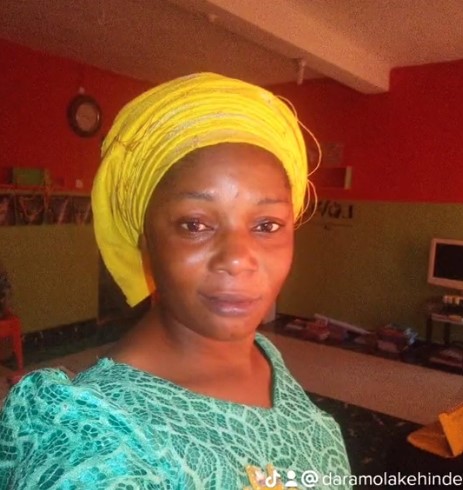 However, ten years after their marriage, she learned that he was married to another woman from his hometown and had children. According to her, she decided to leave the marriage and get a divorce.
Luckily, a year after the traumatic experience, she found another man and got married to him. Posting photos showing her transformation after leaving the toxic marriage, Kehinde wrote:
"This was me October 3 years ago after I discovered the so-called man of God I got married to has been legally married to his husband with kids. And he lived a fake life @davathdareiande, good years. A pastor that deflowered me on our wedding night.
Hummmmmmm and still had the guts to keep his past from me. Thank God for exposing him. I had been the one sustaining d family while he refused to work said God called him. Singles pls shine your eyes well. Before marriage, prayer is good but do investigations well on who u are spending the rest of your life with. See ehn, this man ruined my dreams, visions, talents, gifts but thank God I came out alive"
Watch the clip below,
"What Do They Do For A Living?" – Netizens React As Secondary School Students Show Off Their Expensive iPhones (Video)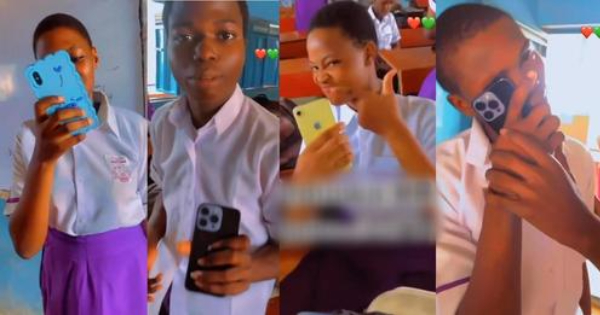 A video of some secondary school students showing off their expensive iPhones is currently making the rounds on social media, sparking reactions.
The students from a yet-to-be-identified secondary school in Nigeria displayed various luxury devices ranging from an iPhone 6 to the highest model, an iPhone 13 Pro Max.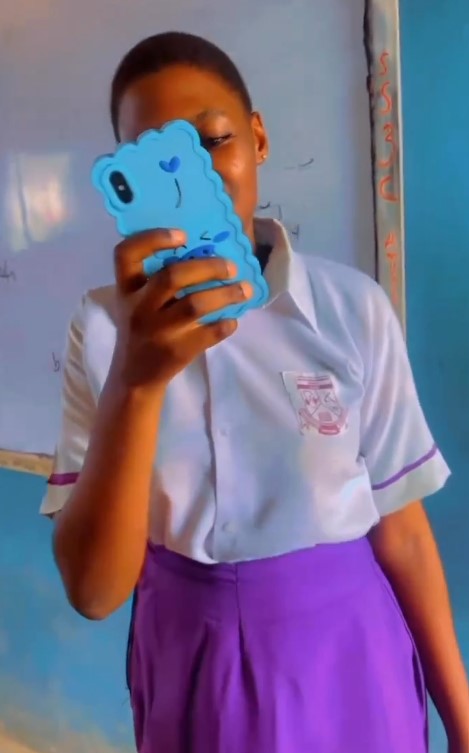 The video has caused quite a stir on social media, as internet users wonder how they can afford such expensive phones despite being in secondary school.
While some speculate that some may have rich parents, others have argued that they are likely involved in some sort of illegal activity such as internet fraud.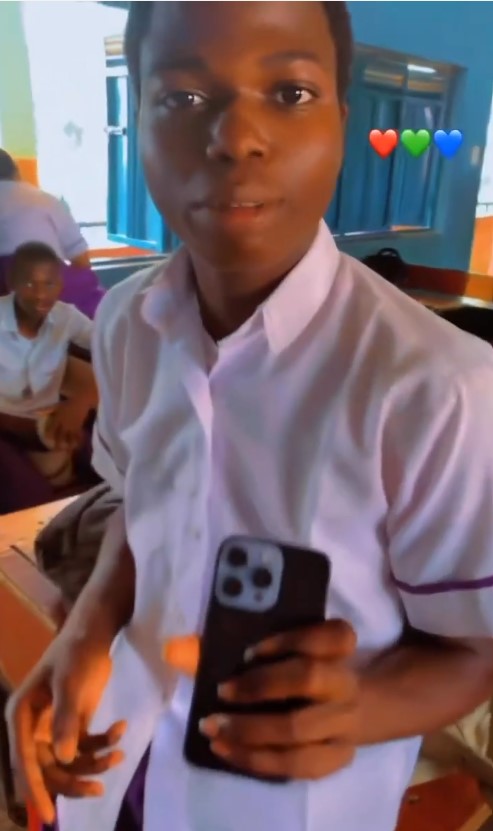 Others said that as they get older, they should focus on their education and personal development instead of getting a luxury phone.
Read some comments below,
@sabitalk1 wrote: "If you ask them now who was the first president of Nigeria now none of them go know, it's well"
@thesouvernirwhisperer wrote: "What do these kids do for a living? I'm curious. This is a public government school not so?"
@nigho_joe wrote: "Yahoo don true true spoil this country 
"
@talentedvhee wrote: "Government school kids using this magnitude of iPhones?? There's no way those boys using pro and pro max are not into fraudulent activities, some of you will say they have rich uncles and siblings, so The rich Uncles can't send them to private or better schools??"
Watch the video below,
"Why I Lied That Philip Was My Boyfriend" – Viral Ex-Corps Member Opens Up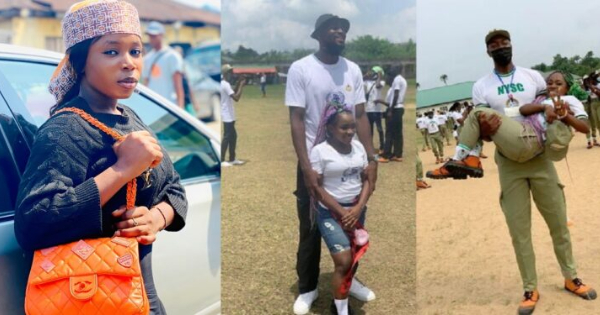 Innocent Ruth, a former Corps member who went viral after sharing photos of herself and a tall male colleague claiming he was her lover, has explained why she made the false claim
Innocent Ruth had taken to Facebook on Tuesday, March 14th, to share photos of herself and Philip that were taken at the National Youth Service Corps in Bayelsa State orientation camp and claimed they were lovers.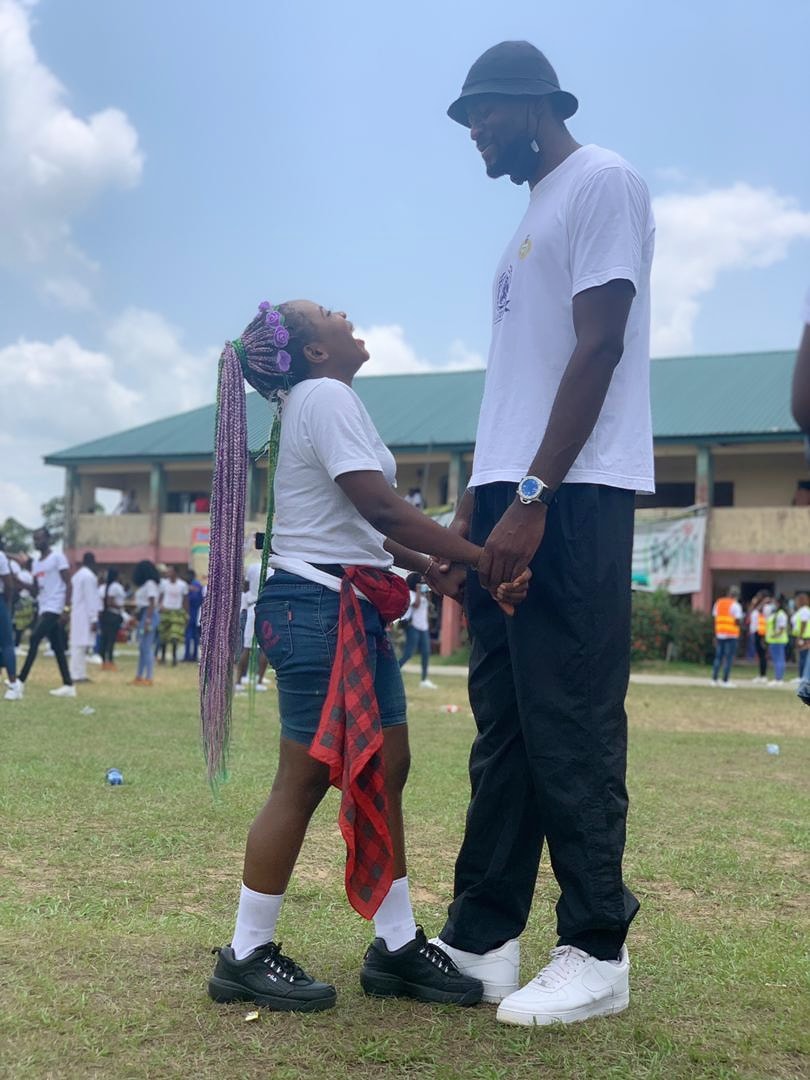 According to her, they met in the orientation camp and later started dating.
Ruth's post drew a lot of attention on social media because of the difference in their heights. Many gushed over their romance and congratulated Ruth on finding love.
In quite a shocking twist, Nigerians woke up on Sunday to the warning of the young man in the picture, Philip Ayobami, denying being in a relationship with Ruth Innocent.
He flagged Ruth as a clout chaser and urged her to delete her previous post or face legal action.
After the warning, Ruth took to her Facebook page to admit that she lied and that there was no relationship between her and Philip.
Explaining why she posted the post, she said she just wanted to see people's reactions given the buzz their heights generated at the orientation camp.
She clarified that she didn't make the post for clout or gain attention and that she was just having fun.
"Just because Akande Phillip Ayobami posted a disclaimer all of a sudden he is the good guy and I'm the villain. Its okay though, i understand the "social media" i did not expect less.Before I started all this I know what I was opting for, I can't go into too much details, it would be cumbersome. Anyways, yes, Philip isn't my boyfriend, but after I came up with this and posted it I told him everything n how we have to play along for some time to see/hear what people will say, he accepted it all,I asked him if he has a girlfriend he said "No, he never sounded like it will ever be an issue for him, I know he isn't my boyfriend, was never my boyfriend either.

That kind height habah na, lol! una wan kill me, as i dey for ground so?. this whole thing was supposed to be a show, it was an idea i came up with while in NYSC Camp. seeing the contrast in our height, we had lots of attetion in camp, so i thought i could come up with something about this, though not in this manner. The original idea was to write a script, a story about a tall girl and a short guy. I'm an actress, a showbiz person, and you know how it is with us and show, its okay if you don't understand.

When i came up with this and posted it, the mistake i made was not call the above mentioned man. I just wanted to have fun from seeing peoples reactions and comments, I did not even think the whole thing will move this fast, at least not as fast as it did, but when it did, i had to keep up with it. When Phillip saw it has gone viral he called n asked me to bring the post down,I told him the post will be brought down but not immediately because the aim at which the post was made has not been accomplished, The post was never made against his will we got talking about all this, eventhough he showed resentment, he wasnt even certain about not going on with or not, it was more like he liked the idea, but something was holding him back which he did not say at first. but later on he mentions something about that fact that i have a boyfriend already and he might not get any girl that would want to date him again, i told him my boyfriend doesnt even know about this, that my boyfriend really thinks i have left him and I'm engaged. He said some other things and we just laughed about it.

His response wasn't a definite yes or no, the only thing i know he didn't want to do was the interviews.
In a nutshell, all this wasnt real, you may want to call it fake news as he did or whatever. Still mr. Phillip I'm sorry for first starting this before letting you know. You fit talk say i no be your friend, but the moments in the pictures says otherwise, and you be my guy last last. And yeah, he had moments like this with other girls too. And to the bloggers and all the news agencies i made believe, I'm sorry too. And to the social media world and my small fans wey i get, I'm sorry guys.

In all, this, Like Rema said, "criuse no dey finish inside this country" so in all lets just stay safe have fun and be happy. cheer. PS: i didn't do that because i wanted attention, if you know me on a personal note, i be vibe myself, my height, my charisma and confidence, gives me enough attention, and i know its just a matter of time, things go aline and all of una go dey feel my vibe. I love you all." She wrote on Facebook.
See her post below,