A young Nigerian lady living in the United States took to TikTok to bemoan the hardships and cost of living abroad.
In the clip that went viral, the lady said she would not have moved abroad if she had been warned in advance about the arduous work it takes to make ends meet.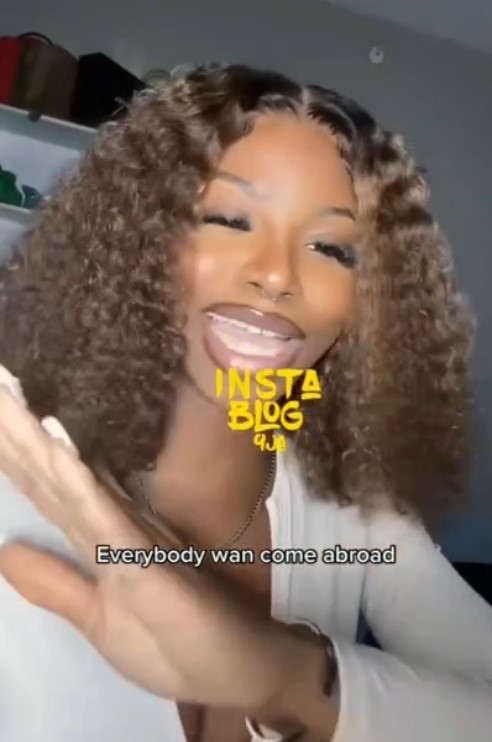 According to her, she lived a more comfortable life in Nigeria than she currently does in the United States, and she would not have left the country if she had known.
However, she noted that she is not trying to discourage anyone from traveling abroad because the standard of living abroad is obviously much better than in Nigeria.
Watch her speak below,