A young Nigerian lady has taken to social media to respond to a man who tried to troll her for marrying an older man.
The lady, who recently married her elderly Caucasian lover in a grand ceremony in her hometown, took to her social media page to share videos from the event.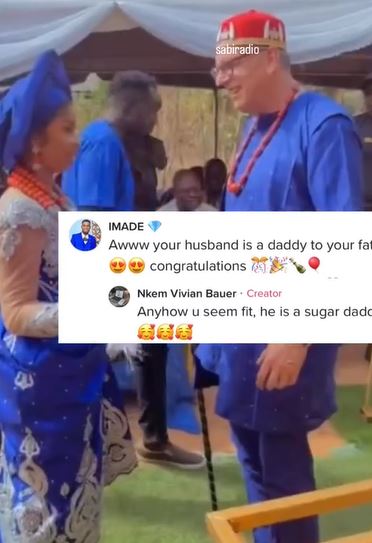 The video showed the lady and her much older partner dressed in matching traditional attire as they performed their wedding rites.
While many internet users flooded the comments section with congratulatory messages to the couple and raved about their chemistry, one man made an unflattering comment about the groom.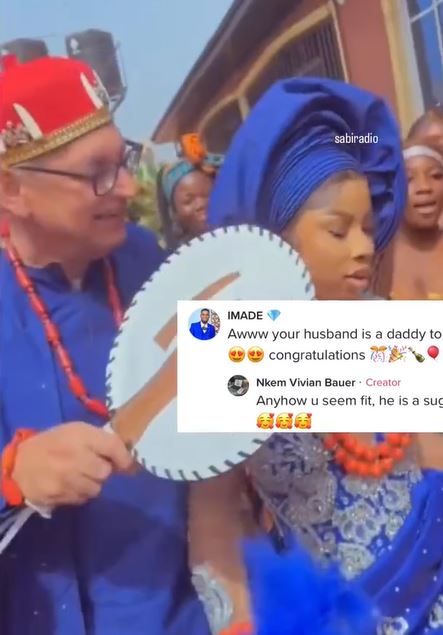 The troll described the lady's husband as her grandfather: "Awww your husband is a daddy to your father", the man wrote.
In response to the comment, the carefree bride simply told the troll, "Anyhow u seem fit, he's a sugar daddy".

Watch the video she shared below,