"If Your Girlfriend Always Posts Her Pictures On Social Media, Withdraw Your Commitment To Her" – Nigerian Man Advises Men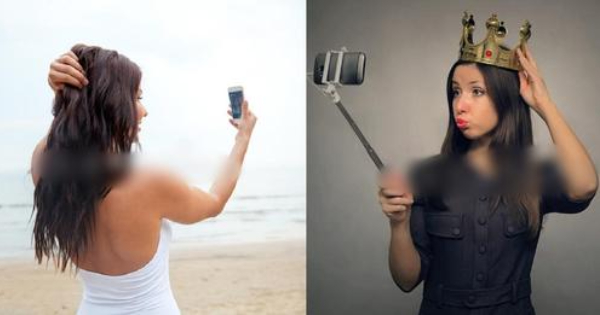 A Nigerian man, identified simply as Olufemi, has advised men to break up with their girlfriends if they frequently post their photos on social media.
The man with the handle @Luckyflows1 said that a woman who always posts her photos on social media is indirectly sending a message to her boyfriend that she is available for other men.
In his opinion, women crave attention and validation, so when they constantly share their photos online, they are seeking other men's attention.
He said it's understandable if the woman is single because she's putting herself out there for available men to woo her, but it's wrong for a woman in a committed relationship to constantly post her pictures on social media.
Read his long message below,
"If you're dating a woman who is always uploading her pictures on social media, withdraw your commitment to her because she is indirectly telling you that she is available to other men. Any woman who is always posting pictures of herself on social media is craving the attention of other men. The game for women is to put themselves in a position where men will see them and approach them because women don't approach them. Men are the ones who do the approaching.
Some women will say " I'm posting the pictures for myself to make myself feel good " if that's the case why not hide the pictures where only she sees them? Or better still keep the pictures in her gallery and go view them whenever she doesn't feel good about herself since the pictures are for her eye only… women enjoy attention generally even from the men they won't date or give a chance!
They enjoy validation from every angle, now some will come and say " I get attention however I dress " just to justify you letting them post pictures online, if she's single it's a different ball game, at least she's putting herself out there, and don't let her guilt trip you or shame you that it's because you're insecure and a secure man wouldn't mind, all those manipulation tactics is to play with your Ego into letting them do whatever they want, while they restrict you from doing whatever you want, if she's secure as well she'll let you sleep with other women since at the end of the day she's your main chick!
see how it is when I flip the role?
The thing is a secure man has boundaries and you either follow his rules or you get kicked back to the streets, it's actually an insecure man that lets his woman do whatever she wants because he's scared of losing her and doesn't think he can replace her so he lets her behave like she's single even when she already has his commitment and Mr. Bingo will play safe thinking he's wise unknown to him that he's been manipulated. Know this and know peace."
See below,
If you're dating a woman who is always uploading her pictures on social media, withdraw your commitment to her because she is indirectly telling you that she is available to other men. Any woman who is always posting pictures of herself on social media is craving the attention

— OLUWAFEMI (@Luckyflows1) December 13, 2022
Man Sends Wife To School After She Worked As Cleaner To Send Him To Canada To Study [Video]
A man living abroad has sparked backlash on social media after revealing his wife worked as a cleaner to finance his studies in Canada.
In a video reel that has gained popularity on the video-sharing app, TikTok, the man shared his growth and wonderful story.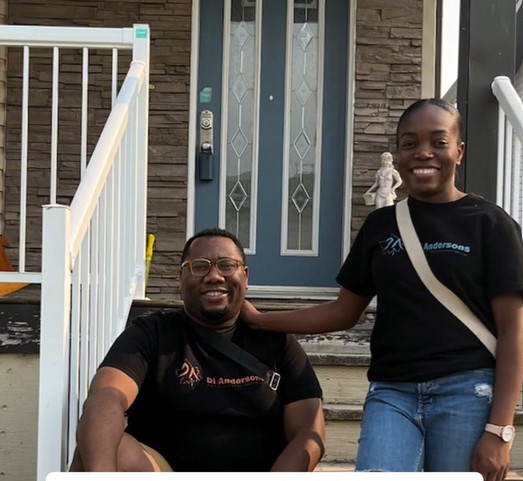 He revealed that his wife had a demanding job as a bathroom cleaner and used the money she earned to pay for his education.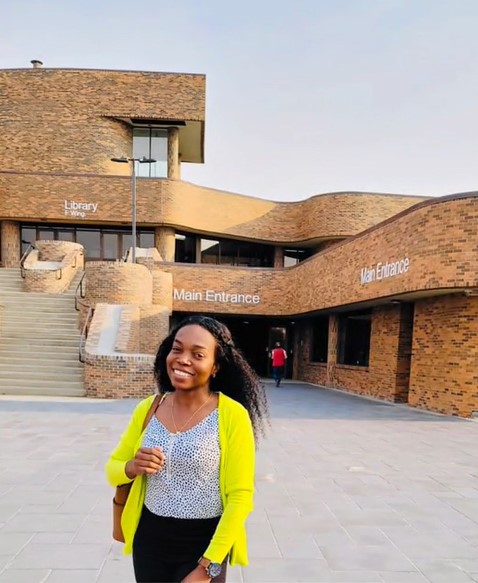 The man returned the favor by sending her back so she could finish her studies.
Captioning the video, he wrote,
"When your wife cleaned the bathroom to send you to school in Canada. You then become a bank manager and send her to school."
Watch the video below,
Housekeeper Job Openings In Canada Apply Now!
"I Can't Calm Down" — Garri Lady Davido Gave N2M Sheds Tears As Someone Gifts Her Brand New iPhone 14 Pro Max (Video)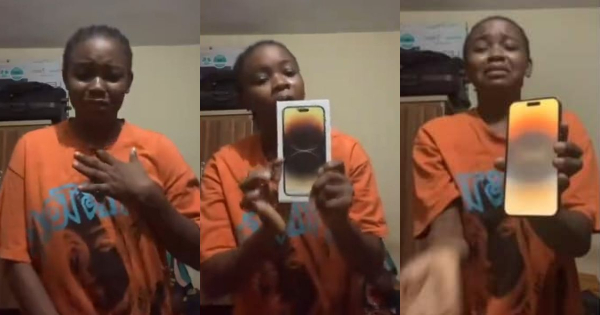 Okoli Chinonye, ​​the viral young lady whom the DMW Boss, Davido, recently gave N2 million, has been surprised with an iPhone 14 Pro Max.
Days after Davido gifted her 2 million naira over her viral Garri drinking video, Okoli Chinonye is now the proud owner of an iPhone 14 Pro Max smartphone. An excited Chinonye took to her TikTok account to share this wonderful development.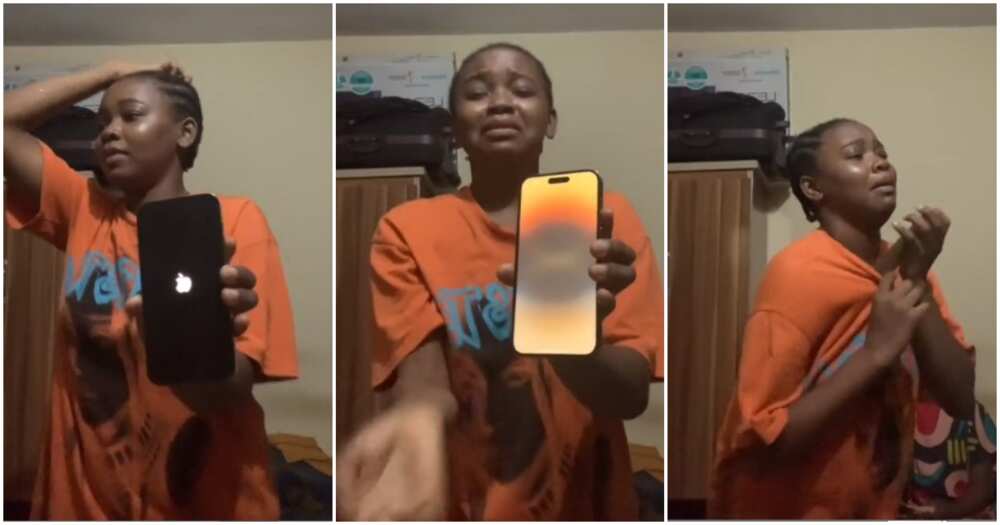 The young woman burst into tears and struggled to contain her joyful emotion as she unwrapped the new phone in front of the camera. She expressed her shock at the phone gift and thanked her patron and influencer, Tunde Ednut for sharing her video.
Chinonye pleaded with social media users to help her thank whoever gave her the phone. "All I can say is God is not done with me, it's just getting started and I'm ready for it," She Wrote On TikTok.
Watch the video she shared below:
Designer Of Nigeria's Flag, Pa Taiwo Akinkunmi Dies At 87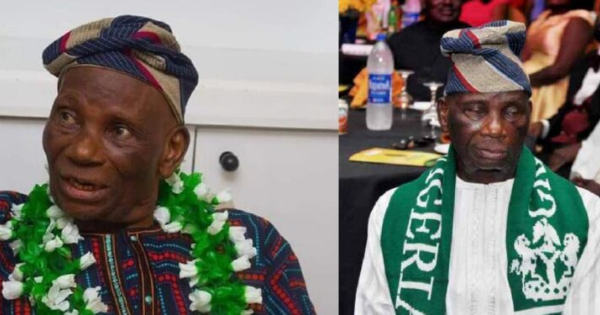 Nigerian civil servant and the designer of the National flag, Pa Michael Taiwo Akinkunmi has died at the age of eighty-seven (87).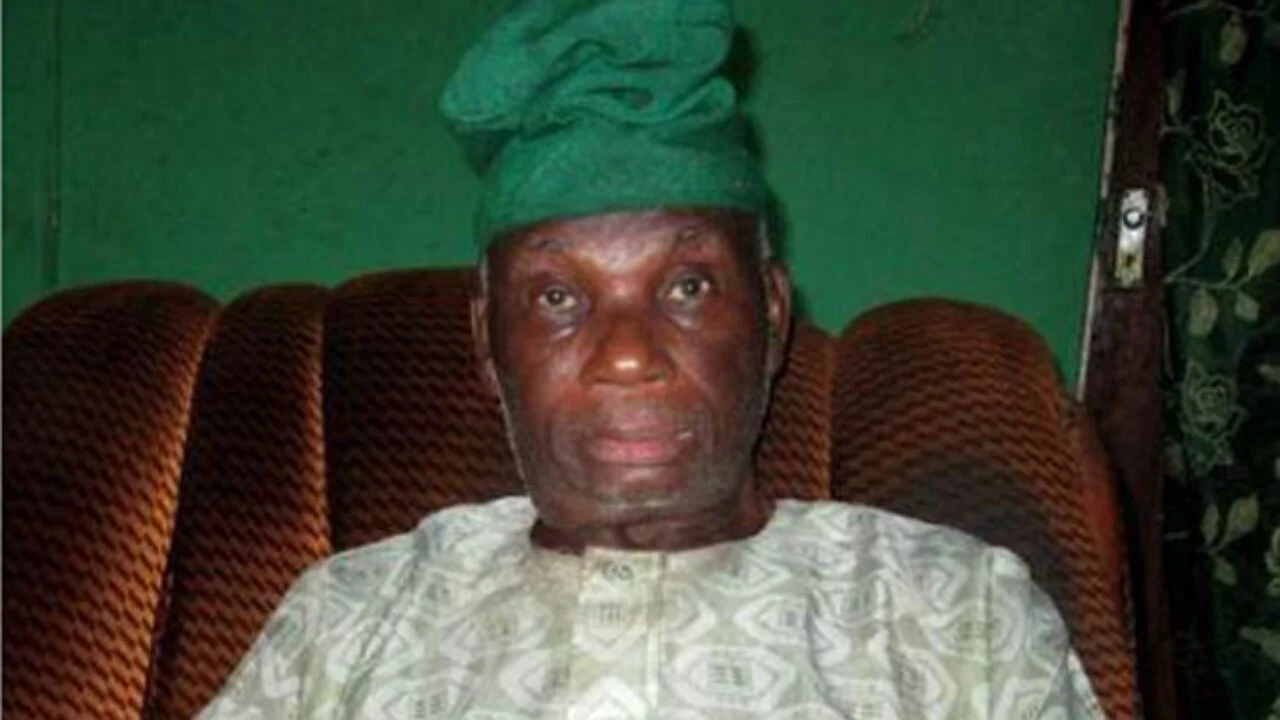 According to his family, Pa Michael Taiwo Akinkunmi died in the early hours of Tuesday, August 29th, following a brief illness.
One of his children announced his tragic death on Facebook.
"Life is indeed transient; I can say boldly that you live a life with a landmark. Continue to rest, my father! Pa Michael Taiwo Akinkunmi (O.F.R.): Great Man has gone."
The late Pa Michael Taiwo Akinwunmi, born on May 10th, 1936, had his primary education at Baptist Day Secondary School, Ibadan, and his secondary education at Ibadan Grammar School. He started his career as a civil servant at the Ibadan Secretariat and then went abroad to the Norwegian Technical College to study agricultural engineering.
While living abroad in 1958, Akinkunmi came across an article in a national newspaper requesting for ideas for the Nigerian flag in light of the country's impending independence from British rule. His application was selected as the best among approximately 2,000 others.
A red sun with flowing rays was placed on the white band of the initial flag design, which was bordered by two green bands. The oversight committee ultimately left the sun to create the current design.
The ingenuity and subtlety of Akinkunmi's design were key factors in his choice (the white band symbolizes peace, while the green bands reflect the country's immense natural resources and forests). On Independence Day (October 1, 1960), the American flag was raised in place of the British Union Jack.
When Akinkunmi's project was chosen, the government gave him 100 pounds. Additionally, President Goodluck Jonathan awarded him the MON (Member of the Order of the Niger) award.