A Nigerian man got very emotional while celebrating his wife's birthday as he shared how she stood by him and supported him when he had nothing.
In a video circulating on social media, the proud husband can be seen holding back tears while delivering a speech at his wife's 40th birthday party.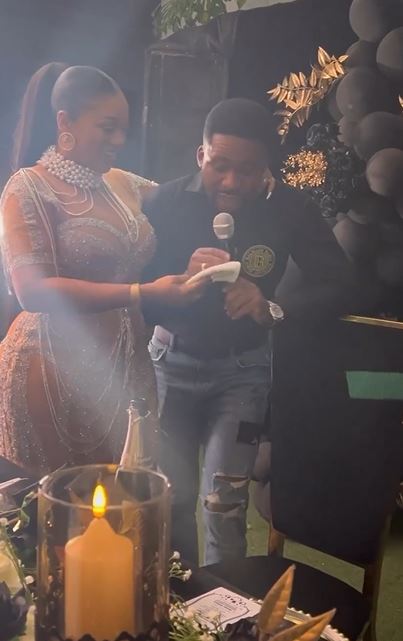 The man praised his wife in the presence of family and friends who honored the occasion and appreciated his wife for believing in his dream and staying with him even when he had no money.
He described her as a virtuous woman who stands out from other women. He also thanked her for instilling values in their children.
"You did not follow money, you followed a man with a vision, you followed the dream. She stood by me, she encouraged me in the middle of the storm. To me that's why you stand out, you stood by me when I had nothing", he said in part.
Watch him speak below,