A rather interesting exchange took place recently between a Nigerian pastor and his wife on Facebook.
The popular cleric, identified simply as Ab Isong, took to his Facebook page on Tuesday to inform his wife of the plans he had for her later that night.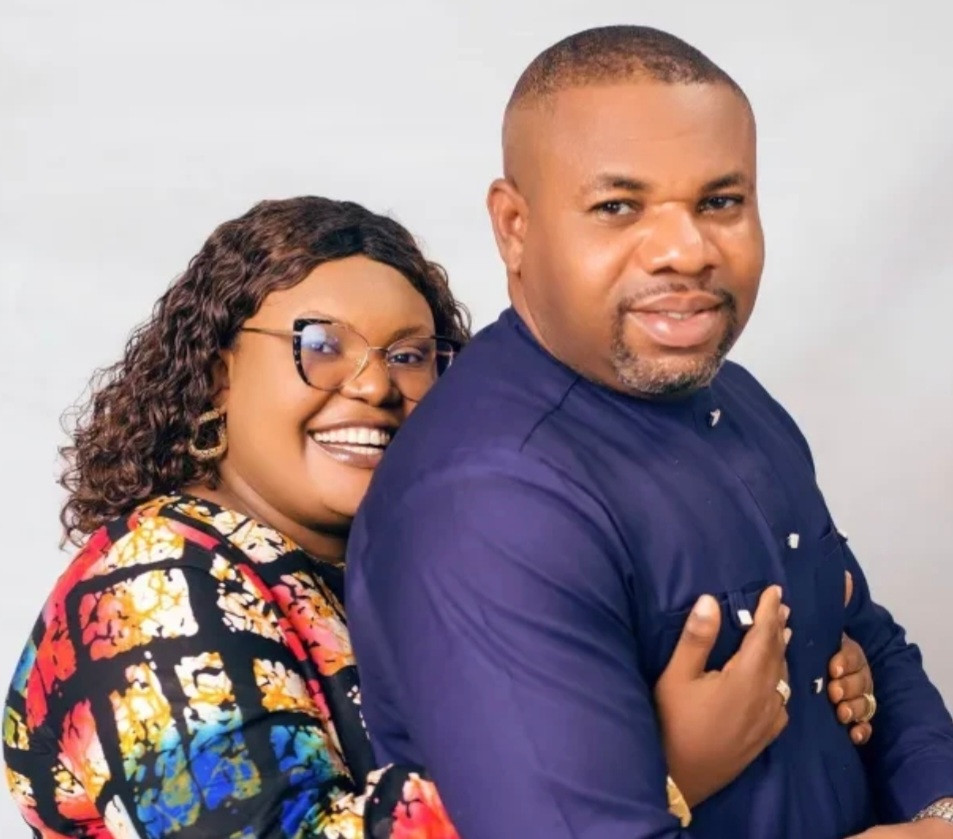 He told her not to bother going to bed in her nightgown because it would just end up on the floor.
"Dear Emem Isong, Wearing a nightgown this night is a waste of time because you will still find it on the floor in the morning," he wrote on Facebook.
Upon seeing her husband's amusing warning, the wife replied.
"I cover myself with the blood of Jesus. Ayam not doing again Ete." She replied.
See their exchange below,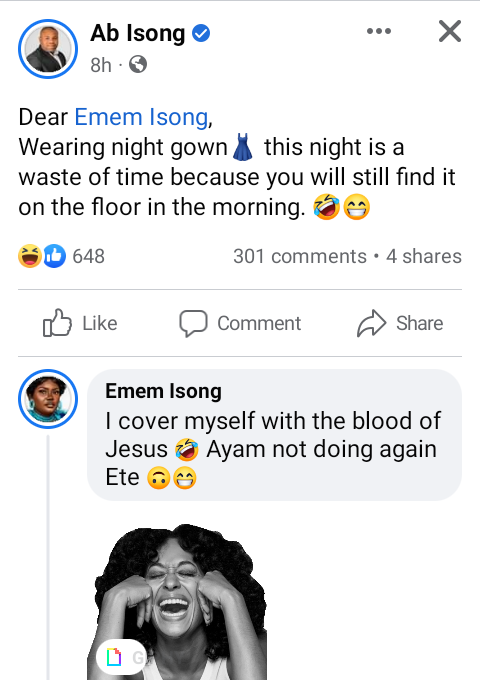 A few months ago, Ab Isong shared his thoughts on what makes a happy home.
The pastor said in a Facebook post that it's not a man's sexual performance that makes a happy home, but how he treats his wife and children.
In his opinion, couples should not give too much importance to sex because it is not the determining factor for a happy home.
He pointed out that a man's attitude and character toward his wife and children set the tone of their home.
"What makes a happy home is a man's attitude and character towards his wife and kids not how he performs in bed. Redirect your priorities!! Don't stress "Missionaries", he wrote.