A trending video of a woman praising her husband's manhood has infuriated many social media users on the internet.
In the viral video, the woman's husband stood up and just stared in awe at his wife as she knelt in front of his manhood, pointing and showering it with praise.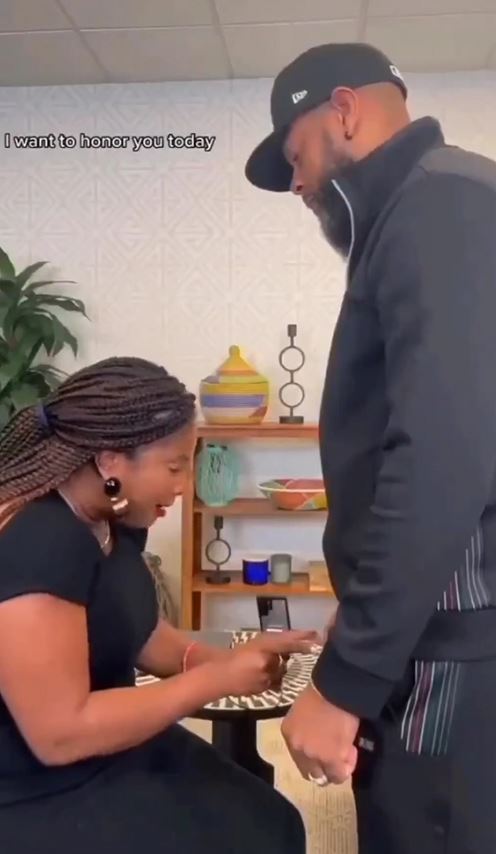 The rather dramatic woman, who maintained a kneeling position the entire time, thanked her partner's manhood for eighteen years of service to her.
"You have stretched me in ways that I never thought could be stretched with your hard work and dedication. You and your two disciples have spread the love of Jesus all across.

You have made me call on the name of the Lord several times. You have been places no man has ever gone before. Thank you for bringing me to the land of milk and honey", she said.
Watch the video below,