A video capturing the moment a wedding guest inappropriately touched a bride during her church wedding has gone viral on the internet.
The incident reportedly happened recently in Enugu-Ukwu, Njikoka Local Government Area, Anambra State and has caused real concern among social media users.
After the couple was joined in holy matrimony, they stood in front of the altar and their wedding guests came to hug them one by one.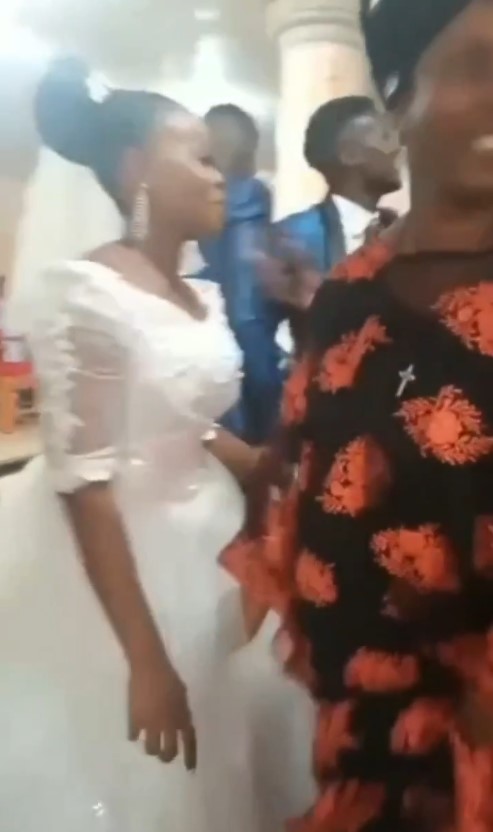 However, in the video captured by a bystander, a female guest was seen touching the bride's crotch instead of hugging her as other guests did.
Although it's unclear if the woman did it absent-mindedly, the video has sparked concern from internet users, who wondered why she had to touch the bride's private part of all places.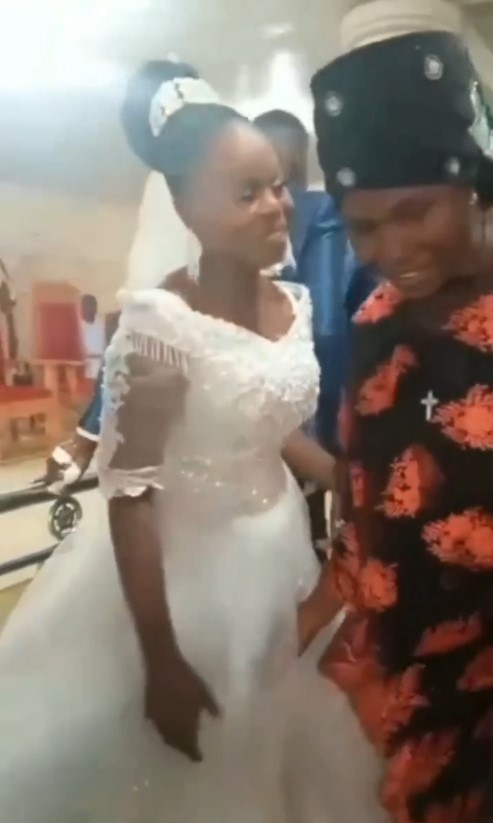 See how some internet users responded below,
@shugaadaeze wrote, "She just touched her private part, only God knows what it means but must be a very bad spell. They should show the bride this video and do something immediately"
@dr_graceijoma wrote, "Her family should call that woman in for questions and hand their daughter to her… If anything happens to her they must hold her accountable… It's definitely diabolical"
@muditayo wrote, "Can they stop hugging the couples at weddings pls? This is where a lot of evil things are done against the couples"
@favourmynne wrote, "That was intentional and should be taken seriously… why touching the bride's precious area… evil intentional"
Watch the trending video below,