A Nigerian woman is currently in severe pain after receiving a quit notice from her landlady shortly after spending big bucks to renovate her apartment.
The heartbroken lady took to social media to share a video of the apartment while renovations were going on to bring it up to her standard.
Unfortunately, after spending a lot of money and time to renovate the apartment, she received a quit notice from her landlady's legal representative, telling her to vacate the premises before February 28, 2023.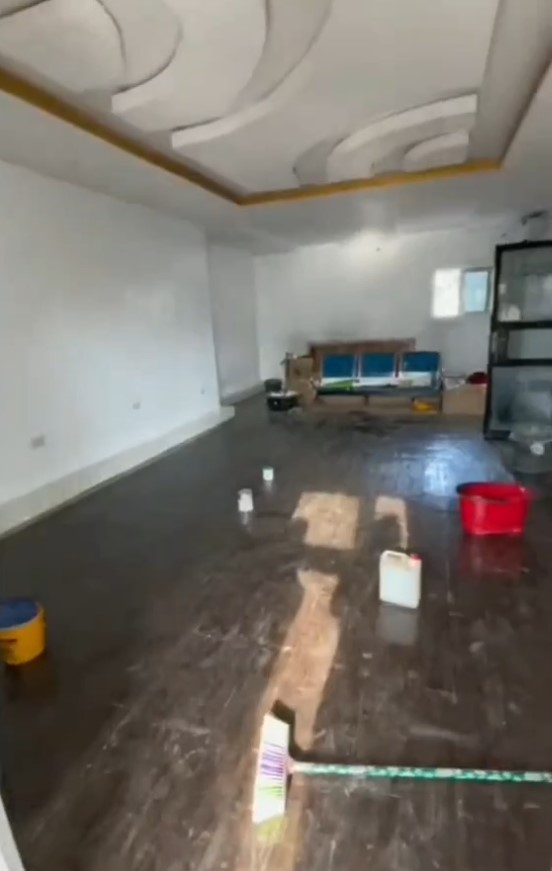 Sharing a photo of the quit notice, the tenant wrote, "If you think heartbreak is painful, read the last paper."
"My heart is paining me," she added.
See below,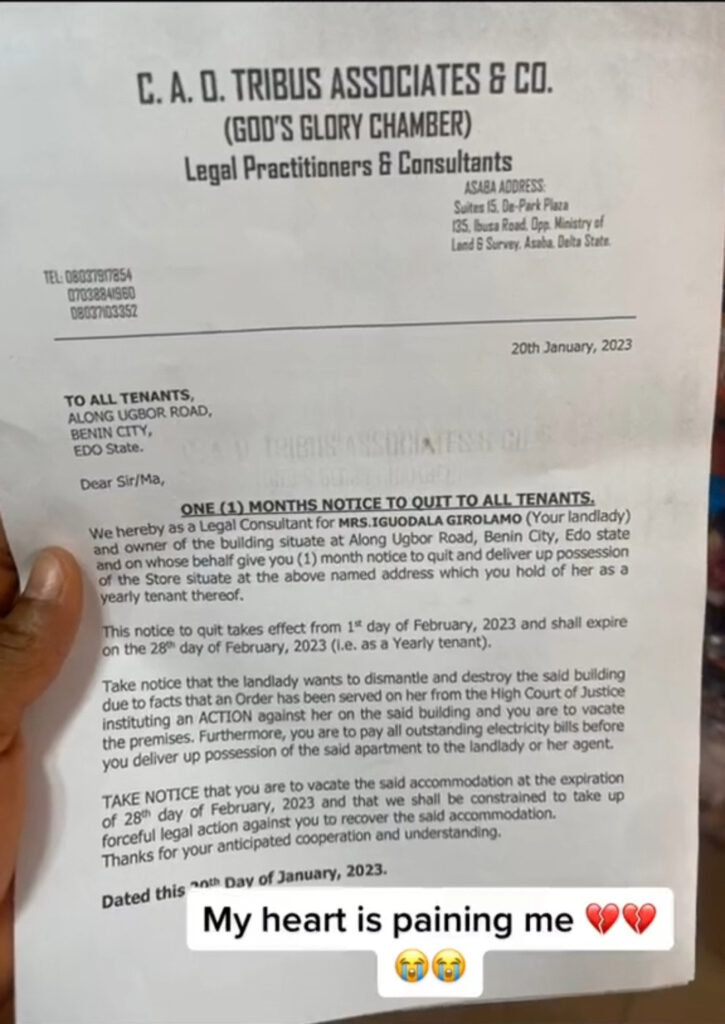 The woman's dilemma drew mixed reactions on social media as some internet users sympathized with her while others berated her for renovating a rented apartment.
Actor, Stanley Nweze wrote: "You don't need to renovate another person's house, it's not yours, rent a suitable place, at least not a place that would need so much renovation….. even if there's something you need to be put in place, tell the landlord after all it's his house"
@rhukieee wrote: "Did you seek permission before renovating someone else's apartment???"
@_havfy wrote: "Just get a good lawyer for compensation and move on. It's his house after all…"
@thefoodnetwornig2 wrote: "This is why I'm not in support of "rent a cheap place, then push it up to your taste"
It's such a risky thing to do. If you have money, just rent your exact taste! Renovating another man's property without written terms & conditions is not a WISE thing to do …."