Woman Served Quit Notice By Her Landlady After Spending Heavily To Renovate Her Apartment (Video)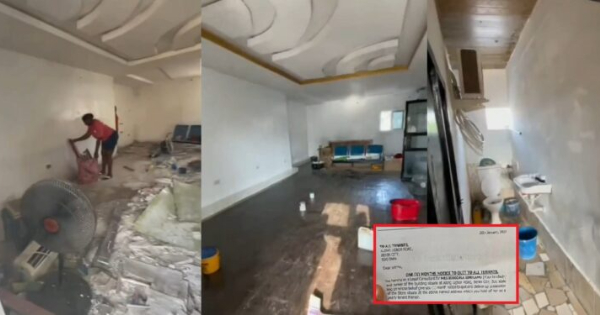 A Nigerian woman is currently in severe pain after receiving a quit notice from her landlady shortly after spending big bucks to renovate her apartment.
The heartbroken lady took to social media to share a video of the apartment while renovations were going on to bring it up to her standard.
Unfortunately, after spending a lot of money and time to renovate the apartment, she received a quit notice from her landlady's legal representative, telling her to vacate the premises before February 28, 2023.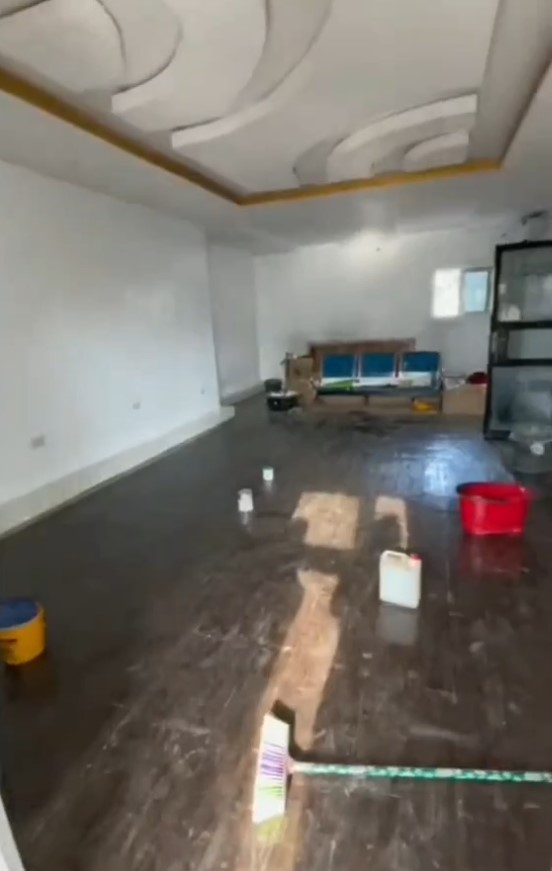 Sharing a photo of the quit notice, the tenant wrote, "If you think heartbreak is painful, read the last paper."
"My heart is paining me," she added.
See below,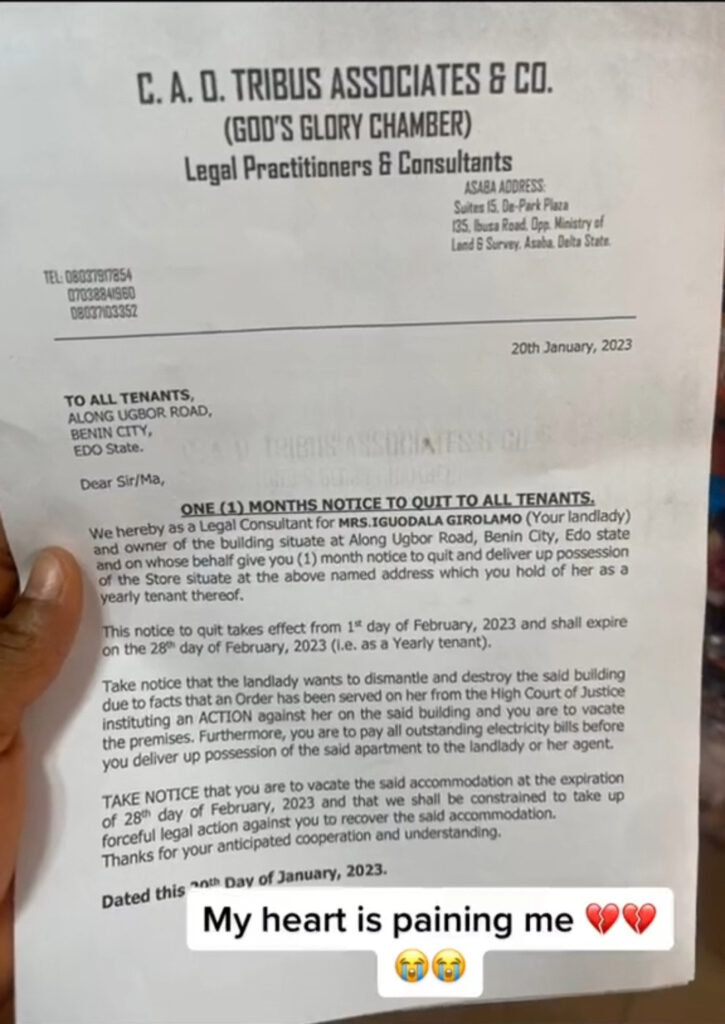 The woman's dilemma drew mixed reactions on social media as some internet users sympathized with her while others berated her for renovating a rented apartment.
Actor, Stanley Nweze wrote: "You don't need to renovate another person's house, it's not yours, rent a suitable place, at least not a place that would need so much renovation….. even if there's something you need to be put in place, tell the landlord after all it's his house"
@rhukieee wrote: "Did you seek permission before renovating someone else's apartment???"
@_havfy wrote: "Just get a good lawyer for compensation and move on. It's his house after all…"
@thefoodnetwornig2 wrote: "This is why I'm not in support of "rent a cheap place, then push it up to your taste"
It's such a risky thing to do. If you have money, just rent your exact taste! Renovating another man's property without written terms & conditions is not a WISE thing to do …."
"Fought For Him And I Won" – Lady Recounts How She Transitioned From Being A Side Chick To Wife In Two Years (Video)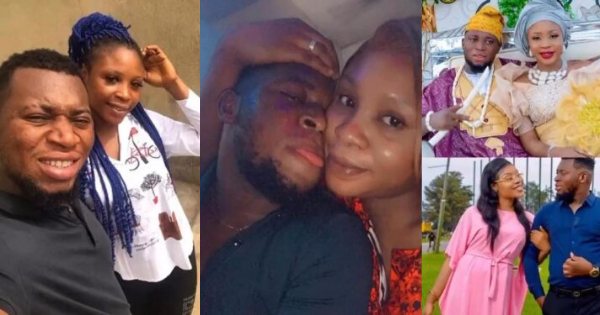 A Nigerian lady has sparked reactions among internet users after she shared her unique love story on her social media page.
In a video she shared on social media, which has since gone viral, the lady opened up about how her relationship with her husband began.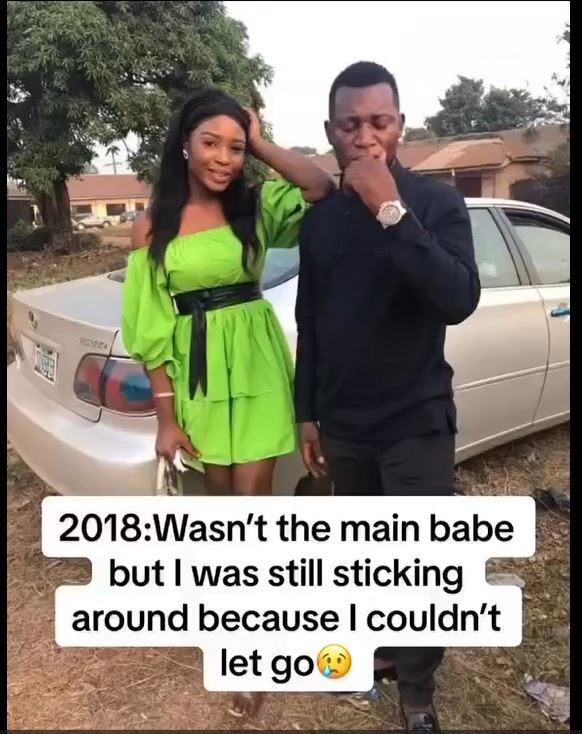 She revealed that she started off as his side chick while he was dating another woman. But within two years, her position changed.
According to her, when she met her husband in 2018, she made the decision to stay and not let go, despite his relationship with another woman.
She proudly explained that she "stole" his love and eventually conquered it completely, leading to their marriage in 2020.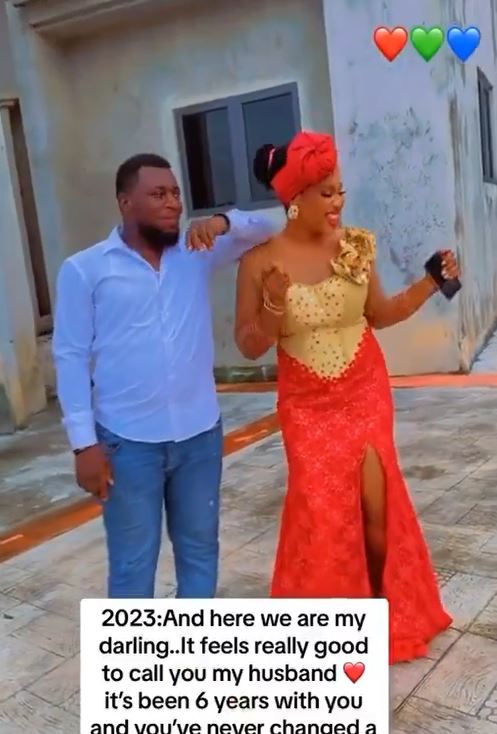 She celebrated 6 years of romantic relationship with her partner and noted that he hasn't changed and has remained the gentle and loving man she fell in love with.
"2023:And here we are my darling..It feels really good to call you my husband
 it's been 6 years with you and you've never changed a bit..you've remained that sweet and loving man I've always known..No wonder I couldn't let go. I fought for you and I won". She wrote in part.
Watch the video she shared below,
"I've Never Slept With A Man" – 123-Year-Old Woman Reveals, Says She's Waiting For The Right Person (Video)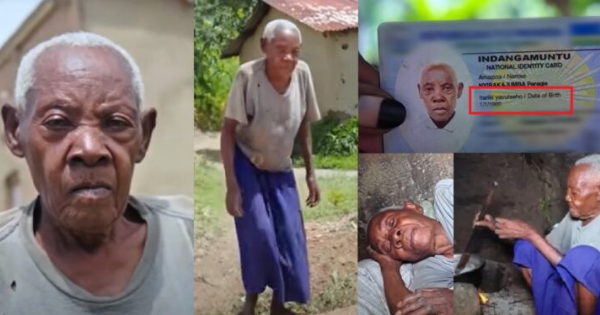 An elderly Kenyan woman, Theresa Nyirakajumba, has revealed that she is still a virgin and has never had sex with a man.
In a recent interview with Afrimax, Theresa Nyirakajumba, who released a video of her ID card to show she is 123, gave an insight into her private life.
She said she turned down several suitors when she was young because she wasn't ready to settle down. She said she was also looking for the right man to share a special bond with, but couldn't find one.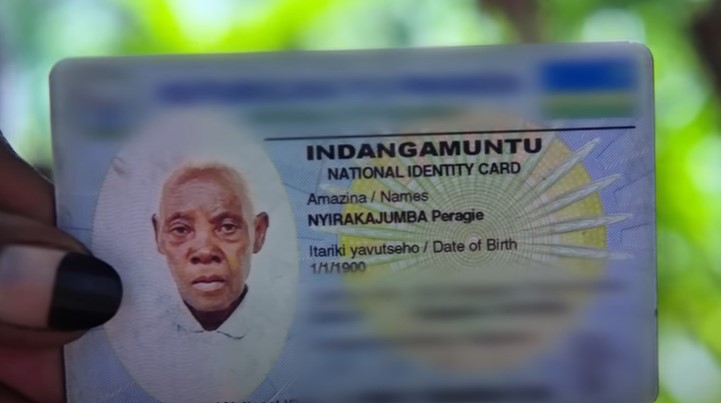 Unfortunately, by the time she was ready to marry, she was already too old to attract male attention and had stopped receiving marriage proposals.
According to Theresa, who lives in a run-down house, if she had been sexually intimate with a man in her youth, she could have had children.
However, she said she still hopes to find a male companion at 123 because she is tired of living a lonely and boring life.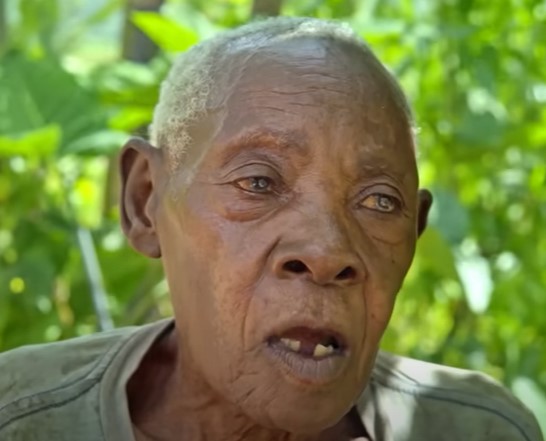 In her words,
"I never had a husband in my entire life. Yes of course I am still a virgin.. I would think of it during my era but I won't take myself to any husband."

"My name is Theresa Nyirakajumba. I have never seen the nakedness of a man. For 123 years, I live with an unfulfilled desire, a deviant hope and a courageous spirit of waiting that one day a man will emerge and embrace my soul."

"At the moment, you can help me and bring me a man. When I was young I didn't want to associate with men and that prevented me from any potential relationship. I never developed love for any man."
Watch the video below,
"I Regret Giving Him The Car" – Mother In Tears As Only Son Dies In Accident After Gifting Him A Car (Video)
In a heartbreaking video shared on TikTok, a grieving mother can be seen crying uncontrollably over her son's untimely death.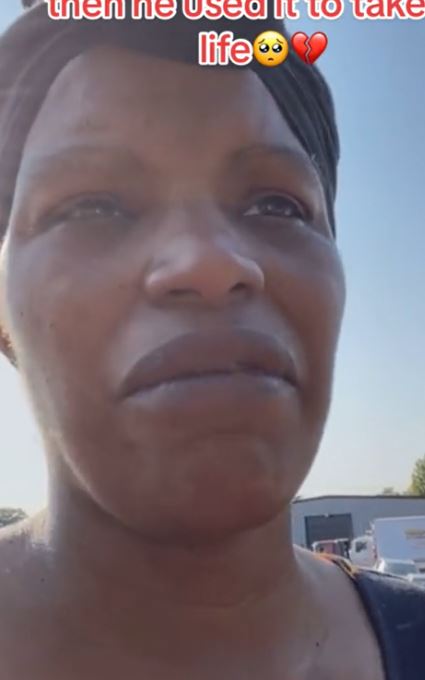 In a news circulating on social media, a middle-aged woman has been thrown into mourning after her son dies in a horrific car accident.
She claimed to have recently given him the car in which he was involved in the accident and expressed regret that she had given him the car.
She said her son had an accident with his first car, but because she wanted him to be happy, she gave him another one to drive.
Unfortunately, the young boy had another accident with the car, which cost him his life.
Watch the videos below,
In other news, the Lagos State Police Command has arrested a 29-year-old suspected Yahoo Boy, Amos Olalere, for allegedly killing his sister for ritual purposes.
The suspect was arrested by Lagos State Police Command detectives during a stop and search operation along Itamaga, Ikorodu Road, Lagos State when he was about to dispose of his sister's corpse into the river on instructions from the native doctor his mother contacted on his behalf.
During interrogation, the suspect allegedly confessed to conspiring with his mother to murder his younger sister and having sex with her corpse for money rituals.
According to him, the native doctor told them that in order for him to be successful in his "Yahoo" business, he had to make human sacrifices and that the person to be sacrificed had to be a brother or sister. (Continue reading)