Veteran Nollywood actress, Rita Dominic, has responded to a lady who accused her of snatching her husband, Fidelis Anosike away from his estranged wife.
A woman took to the microblogging platform, Twitter to accuse the veteran actress, who recently married her boyfriend, Fidelis Anosike, of dating him while he was still married.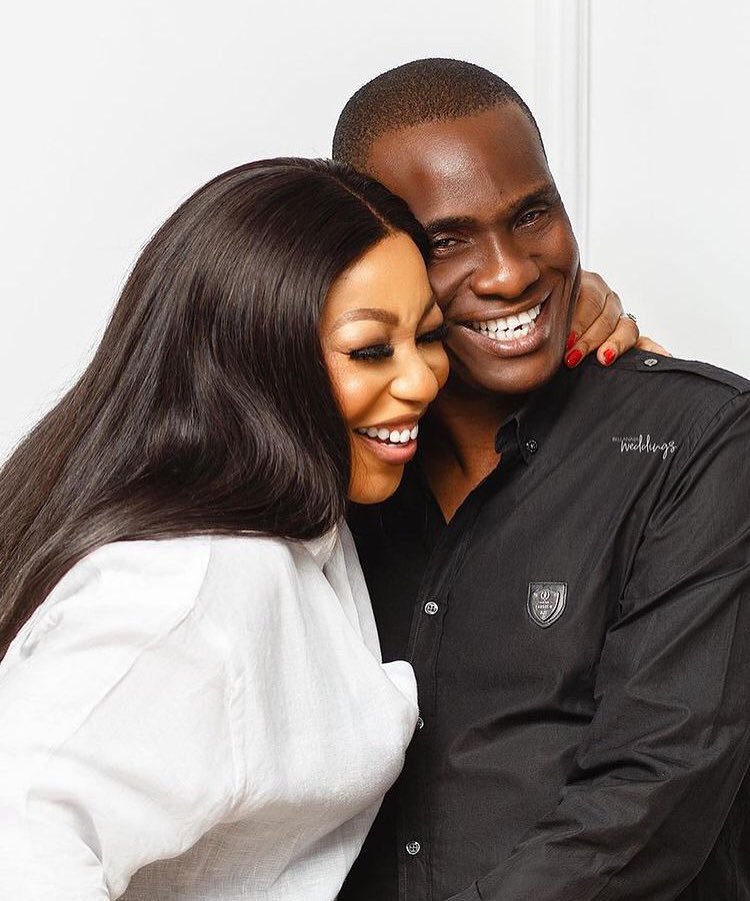 The Twitter user also called out fellow Nollywood actresses, Rosy Meurer, Judy Austin, and Mercy Johnson, accusing them of ripping off people's husbands and destroying their husbands' first marriages.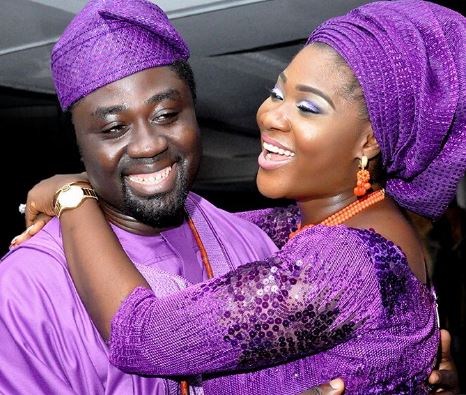 "Rita Dominic was dating Fide while man was still with his last wife. Meurer was dating Churchill while Churchill was married to Tonto. Ifeoma has been dating Paul Okoye since 2020. Mercy Johnson was dating Prince, & Ruth his wife was crying. Lol. Judy is actually a nice learner.

"Ruth wrote to church and was crying over Mercy Johnson & Prince, I heard. But no one paid attention. The CE still wedded them. Now everyone is awwwning over MJ's marriage to him. Meurer and Rita actually played the perfect sidechic till they ran out Tonto & Fide's wife out." She wrote in part.
See the tweet below,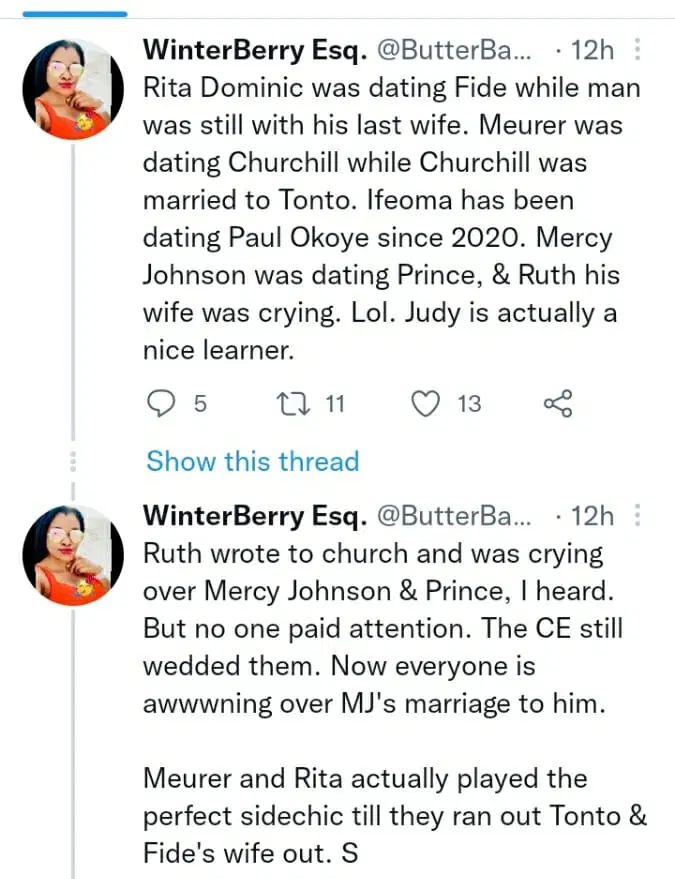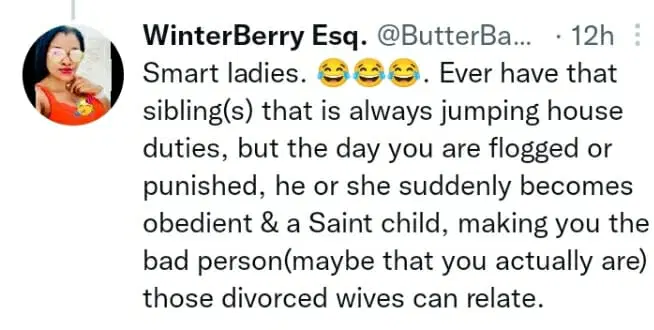 In response, Rita Dominic debunked the claims as false and an attempt to feed gullible people.
"People are celebrating the birth of Christ while this gutter snipe is on Twitter making up terrible lies to feed gullible people". Rita wrote on Twitter.
See her tweet below,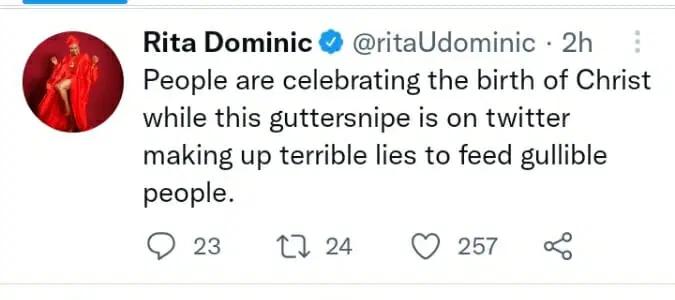 7 Steps To Follow In Starting A Small Business Online
Follow these steps below to attract visitors to your small business website on social media and encourage them to buy. When you're starting a small business online, you should try to know some proven sequence of steps to follow in order to guarantee your success. I have seen thousands of people start and build successful businesses by doing the following:
You should try and find a need and fill it.
You should write a copy that sells.
You should design and build an easy-to-use website.
Try and use search engines to drive traffic to your website.
Try and Establish an expert reputation.
Track your customers and subscribers via email.
You should increase your sales with back-end sales and upselling.
Step 1: You should start a business that fills a need.
Most beginners make the mistake of looking for a product first and then a market.
Starting with a market to increase your chances of success is very important. The system is to search for a group of people who are looking for a solution to a problem but aren't finding any results. Social media makes this type of market research easier:
Try and visit online forums to see what questions people are asking and what problems they are trying to solve.
Try and do some keyword research to find keywords that a lot of people are searching for but don't have much competition from other websites.
Try and discover your potential competitors by visiting their websites and what they are doing to meet the demand. Then you can apply what you've learned and create a product for an existing market – and do it better than the competition.
Step 2: You should write a copy that sells.
There's a tried-and-true sales text formula that guides visitors through the sales process, from the moment they arrive to the moment they make a purchase:
You should spark interest with a compelling headline.
Describe the problem your product solves.
Prove your credibility as the solver of this problem.
Add testimonials from individuals who have used your product.
You should talk about the product and its benefits to the user.
Try and make an offer.
You should try and make a strong guarantee.
create urgency.
You should try and ask about the sale
Throughout your writing, you should focus on how your product or service is uniquely able to solve people's problems or improve their lives. Think like a customer and ask, "What's in it for me?"
Step 3: You should design and build an easy-to-use website.
Once you have your market, your product, and your sales process defined, you can now design your small business website. Just remember to keep it simple. You have less than five seconds to get someone's attention – otherwise, they will live and you will never see them again. (See these important tips to keep in mind here)