"If Anything Happens To Me, Please Hold Koko Zaria Responsible" – Actress Adunni Ade Raises Alarm (Video)
Popular Nollywood actress, Adunni Ade, has been screaming online and calling out Lagos NURTW boss, Koko Zaria for threatening her life.
The drama began after Adunni Ade slammed some celebrities for allegedly securing funds in support of a certain presidential candidate. A few actors came forward to berate her for disregarding their choice.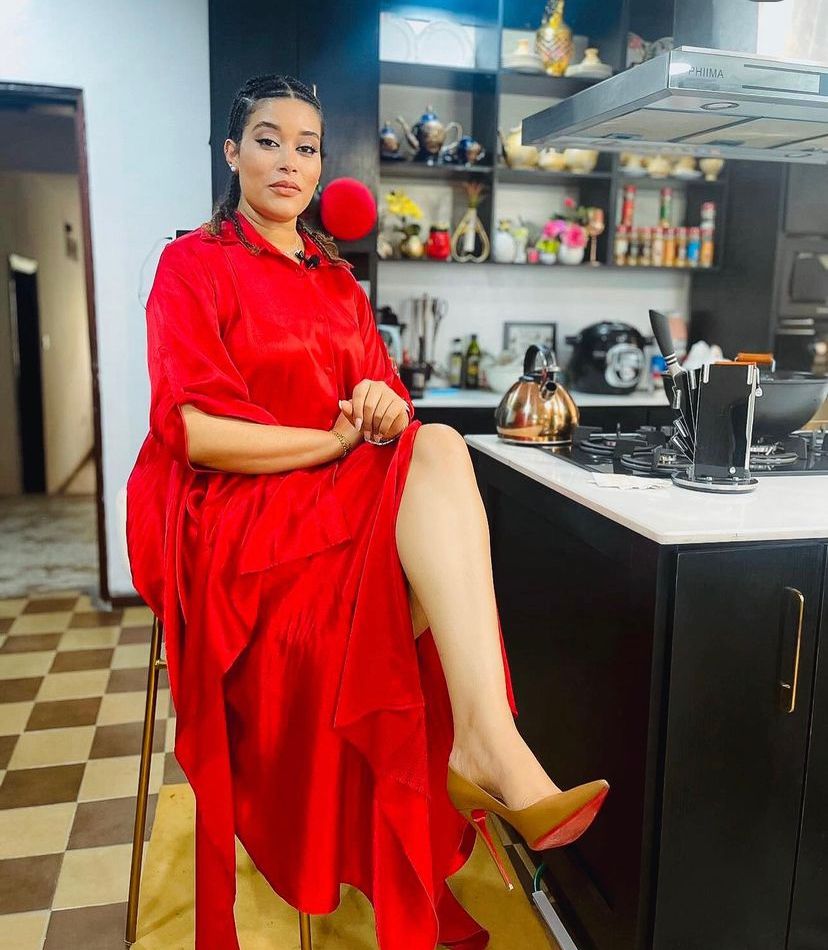 In an Instagram Live, Adunni Ade shared a video of Koko Zaria, who was also campaigning for a candidate office, insulting and threatening herself and Kemi Afolayan for their comments about artists who were allegedly paid to endorse a candidate.
He said;
"Look at Kemi Afolabi who has amounted to nothing in life, she is abusing us. We will not talk to her. God will ask her. Adunni Ade, that dirty girl. Those who love Asiwaju are the ones who came out to participate in a rally called for by MC Oluomo. Don't let me talk about you. If I do you will just go and die.
What I will just tell the both of you is that none of you should ever meet me anywhere. Adunni Ade and the mad girl that calls herself Kemi Afolabi. The day I will meet you, you will know. I will not say more than that. We will teach you a lesson and then we will all go to the station"
Koko Zaria is yet to respond to Adunni's claim, but she revealed that she has reported the threat to the US consulate and relevant authorities.
Watch her speak below,
"If You Pay Me Well Enough" – Dancer Korra Obidi Replies Follower Who Called Her Out For Exposing Her Body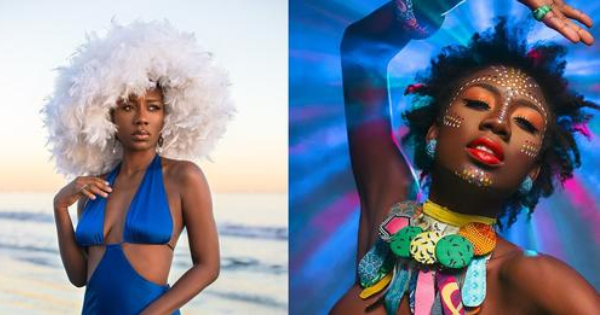 Nigerian dancer and singer, Korra Obidi, has responded to an Instagram follower who called her out for flaunting her body in most of her social media posts.
It all started after the mother-of-two took to her Instagram page to share a snippet of footage for her song, "Big Korra" while celebrating its 5 million views across all platforms.
"Big Korra. 5 million Views across platforms since release 2 months ago. My Korreans in the @korraverse_ hold me down! #wemove #lagosisland #nigeria", she captions the post.
However, owing to her outfit in the video, an Instagram user identified as @tk.services took to the comment section to call her out.
He asked if she could dress normally and stop exposing her body.
In his words,
"Can u ever dress Norma? most u open ur body all in d name of a dance, opening ur body make u d best dancer in d world?"
In response, Korra first said she can't dress conservatively, before adding that the only condition that might make her reconsider is if she is paid well.
"@tk.services I can't dress Norma. Normal maybe on some days
 if you pay me well enough," she wrote.
See their exchange below,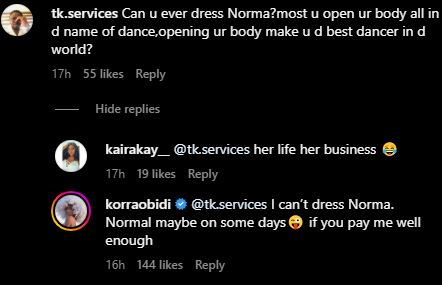 "Your Love And Support Held Me Down" – Davido Finally Speaks, Returns To Social Media Months After Son, Ifeanyi's Death (Video)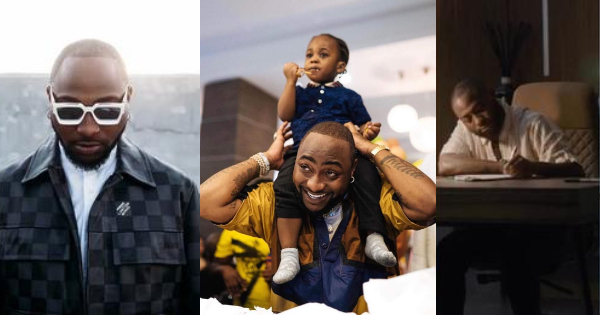 Nigerian superstar singer, Davido, has finally returned to social media months after the tragic death of his son, Ifeanyi Adeleke.
On Tuesday afternoon, March 21st, the DMW boss, whose fans had been anticipating his return to the society and music scene, shared a touching message thanking his fans and followers for their love and support during his time of grief.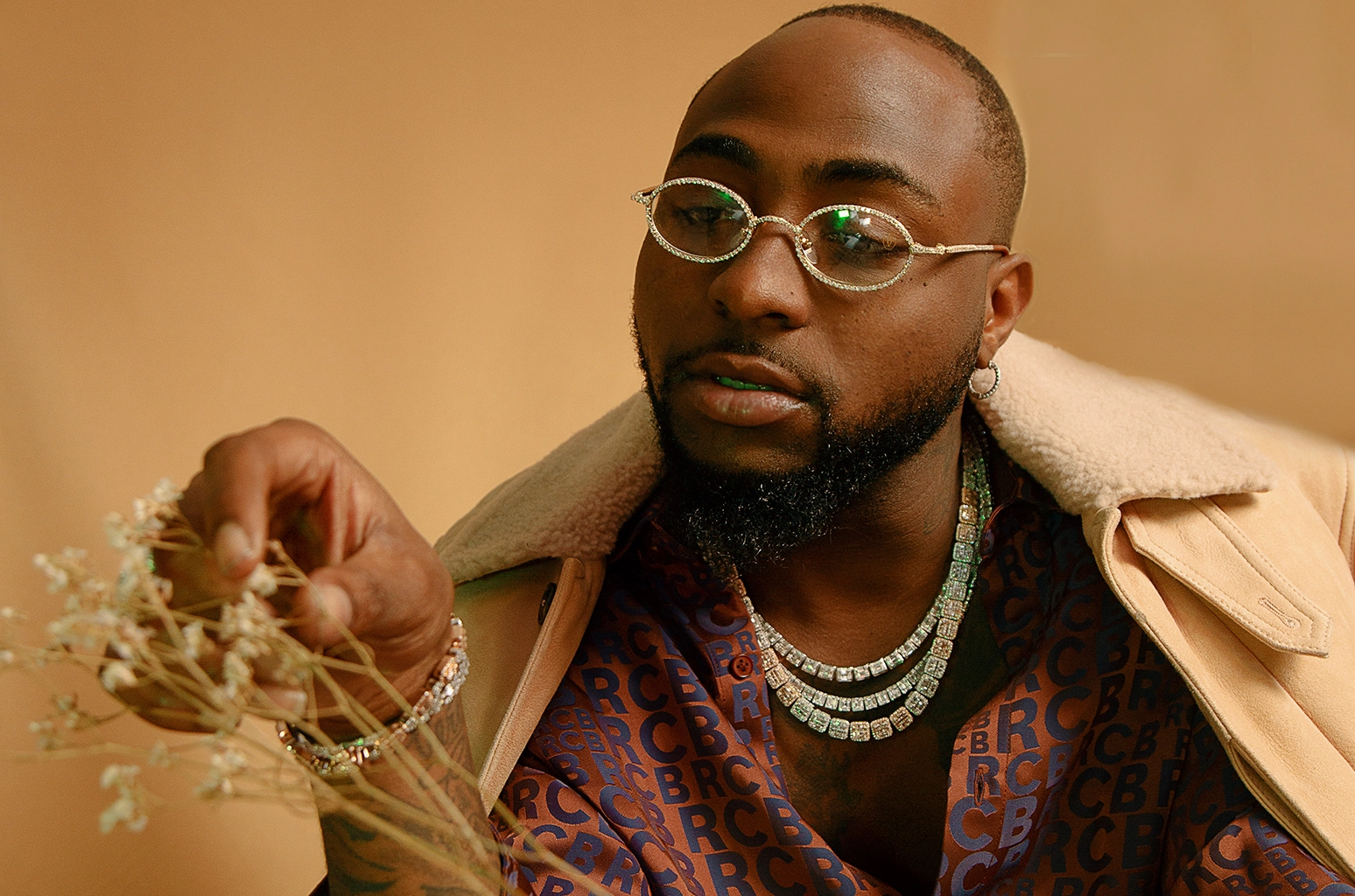 He expressed his gratitude for the fans' love and support during his absence, thanking them for their messages, gifts, and concerts held in his honor.
Davido also announced his next album and its release date. According to him, the album is called "Timeless" and will be released on March 31st.
"There is a time for everything. A time to Grieve and a time to Heal. A time to Laugh and a time to Dance. A time to Speak and A time for Silence.

Thank you to everyone out there for your love and support that has held me down. All the love and messages while I was away, the gifts sent, the concerts you all threw! I appreciate it all. Today, I want to remind you all that what is now Timeless, was once new. It's time for new. My next album TIMELESS is here, March 31st. Pre-save link in bio ". He wrote.
Watch the video below,
Funny Moment Nigerian Singer, Clay Stopped A Kid From Taking Her Money During Beach Performance In Lagos (Video)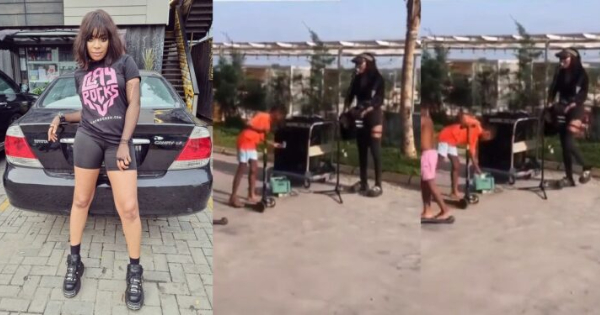 A video circulating on social media captures the moment Nigerian singer, Clay, interrupted her performance to scold a child for taking her money.
Clay was performing American singer, Lil Nas X's hit song "Old Town Road" on a Lagos beach when two children on a scooter passed in front of her.
However, one of the children turned back and went to pick up the money that had been given by some of those watching her perform.
Without mincing words, the singer stopped mid-performance and told the boy to drop her money, causing the audience to laugh.
The video drew mixed reactions on social media, as some internet users were amused by Clay's reaction, while others criticized the boy for taking money that doesn't belong to him.
@nenyewa_01 wrote: "He thought she was singing and sharing money 
"
@offcial_willi wrote: "You guys are laughing wow
. Since I have been traveling & seeing people performing on the street I have never seen any child attempt such a stupid act
. Next time he will go inside the Mall to steal and you will still laugh."
@ligali_m wrote: "The guy was surprised, he hasn't seen such before 
"
@wystompeter wrote: "Maybe he wanted to take it and put it back as his own donation"
Watch the clip below,