BBTitans: Meet The Ten Nigerian Housemates In The Big Brother House (Videos)
The BBTitans show premiered on Sunday, 15th January 2023, and saw the addition of twenty housemates, half of whom are of South African nationality and half Nigerians.
The BBTitans reality show is the first of its kind in the Big Brother franchise. The house includes Nigerian and South African housemates, all competing for the $100,000 grand prize at the end of the show.
The show is hosted by two media personalities, Ebuka Obi-Uchendu (Nigeria) and Big Brother Mzansi host, Lawrence Maleka.
The show kicked off on Sunday night and the housemates have already started mingling at the Big Brother house. Meanwhile, fans of the show have already started picking their favorite housemates.
If the fan base of the Big Brother Naija show is anything to go by, it's certain that most Nigerians are already watching out for their compatriots in the house and are ready to support them.
However, here are the ten housemates who represent Naija on the BBTitans reality TV show  (Profiles from Africa Magic TV)
Blaqboi
Age: 26 years old
Location: Originally from Plateau State, Nigeria, now resides in Jos
Profession: Content Creator, Aspiring Filmmaker Cool, calm and level-headed, Blaqboi is a great storyteller, so it's no surprise he's an aspiring filmmaker. He's also charming, funny, and confident with plenty of street smarts.
Ebubu
Age: 28 years old
Location: originally from Anambra State in Nigeria, now in Lagos
Profession: Actor, Model With a dynamic personality and street savvy, Ebubu is open-minded and interested in the world around him and beyond. Humor, resilience, calmness, and determination also characterize his personality.
Jaypee
Age: 26 years old
Location: Lagos, Lagos State, Nigeria
Profession: Nurse, Model, Jaypee is a liberal lover and likes to take risks in this regard. Her flirtatious confidence and open mind serve to that end.
Kanaga Jnr
Age: 23 years old
Location: Originally from Abia State in Nigeria, now in Lagos
Profession: Model, an aspiring actor. The athletic Kanaga Jr. is charming but outspoken, expressive but calm. He has a boyish charm but is mature for his age and a sensitive young man who likes older women.
Marvin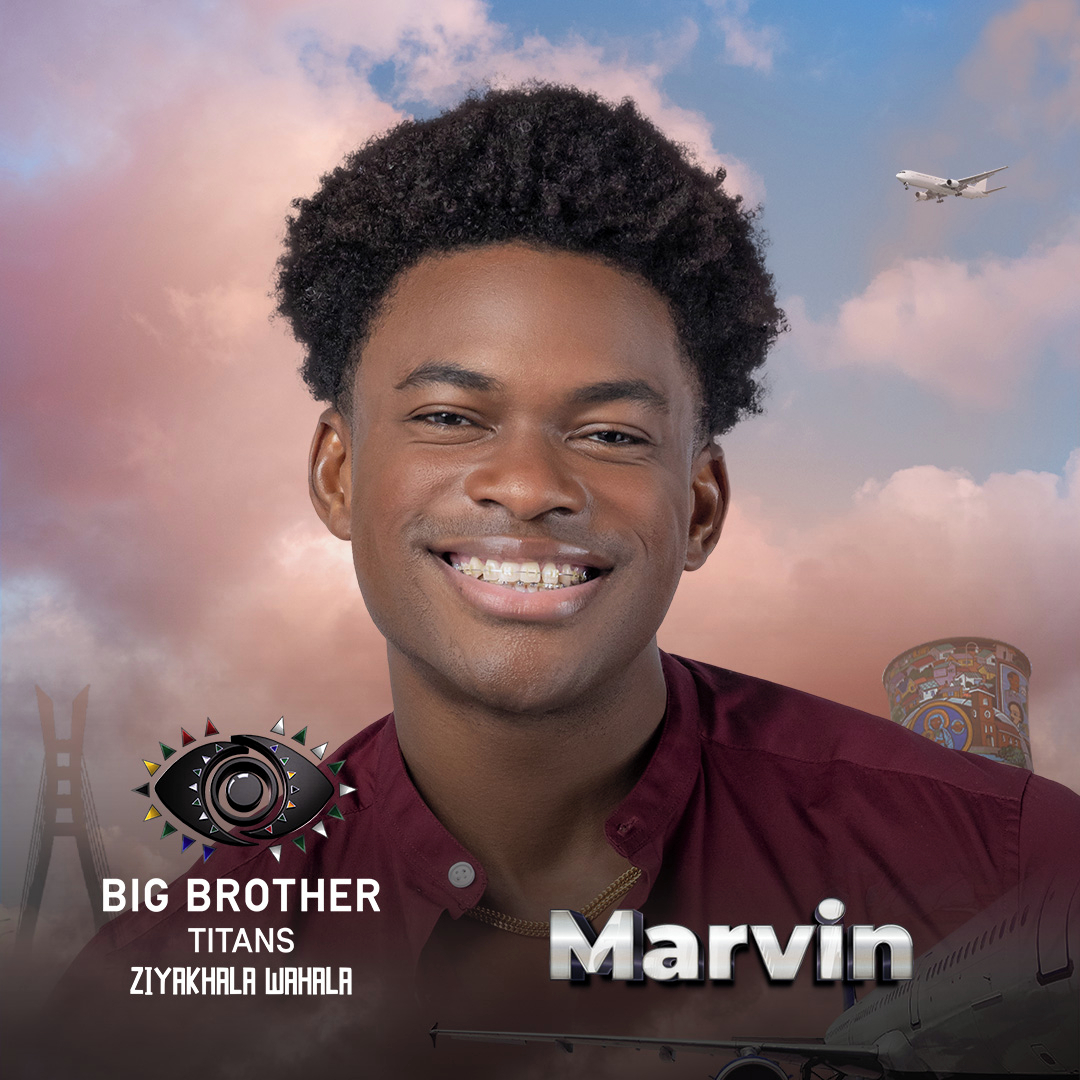 Age: 29 years old
Location: Originally from Port Harcourt, Nigeria, now Texas, USA
Profession: Chemical engineer/model
Marvin is a charismatic guy who comes from a humble background. The well-traveled adventurer protects his loved ones. He says he's a sweet boy with a brain and a sense of humor to match.
Nana
Age: 22 years old
Location: Originally from Kaduna State, Nigeria
Profession: Entrepreneur While soft-spoken, Nana doesn't conform to social norms. She comes off as timid but it may be a case of still waters running deep.
Olivia
Age: 22 years old
Location: Originally from Imo State, Nigeria
Profession: Aspiring actress, Olivia is a glamorous girl with a bit of a wild side. The ambitious and daring actress is a big dreamer.
Yemi Cregx
Age: 30 years old
Location: Originally from Ekiti State, Nigeria, now in Lagos
Profession: Model, Actor Tall, dark and handsome. Yemi Cregx is confident and outgoing. Despite being a very competitive individual, he is also known for having his heart on his sleeve.
Yvonne
Age: 28 years old
Location: Originally from Akwa Ibom State, now in Lagos, Nigeria
Profession: Model, Content Creator. Yvonne is made for the sweet life and she is used to getting what she wants. However, this pastor's child is also resilient and courageous.
Jenni O
Age: 24 years old
Location: Originally from Imo State, Nigeria, now in the United States
Profession: Health and Safety Specialist Spontaneous and spicy, Jenni O love to talk. She's a colorful go-getter with opinions and no time for nonsense.
"Na Because The Guy No Get Money" – Reactions As Tacha Stylishly Removes Man's Hand After He Held Her Waist During Photo-op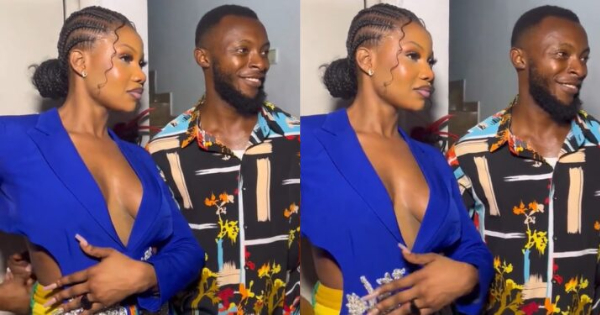 BBNaija star, Natacha Akide, better known as Tacha, has sparked reactions after she removed a fan's hand from her waist while trying to take photos.
The Big Brother Naija star was recently at an event when a man who was taking photos with her held her waist in front of the cameras.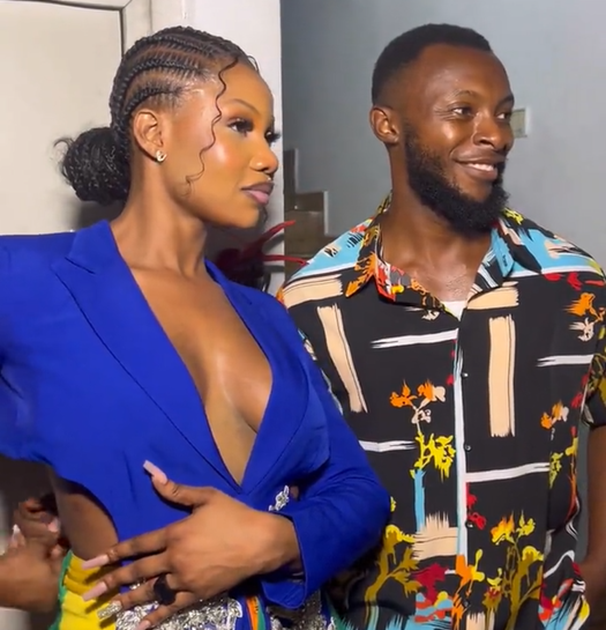 Tacha acted, indicating that she was not comfortable with it. On tape, she was seen gracefully removing the man's hand from her waist to hide from scrutiny or embarrassment.
However, social media users noticed this and took to the comments to share their different opinions on the matter.
@babsneh001 commented: "Na because say the guy no get money, you're not special too
"
@teeto_olaniyi remarked: "I like she was polite about it tho"
@mrdiepriye wrote: "All shades of wrong….you don't just touch people anyhow."
@sax.prophet commented: "If na Jowizaza , I'm sure it won't be an issue 
"
@tiko_general remarked: "Make we try dey understand say man and woman no be the same. As a guy man, why you go wan hold woman wey you know say no send you normally? Woman fit hold guy celebrity and nothing go happen but no be vice versa. Be street smart to avoid public embarrassment"
Watch the trending video below;
"Time Don Reach To Tell Your Vibrator Wetin You Need For December" – Sabinus Tells Doyin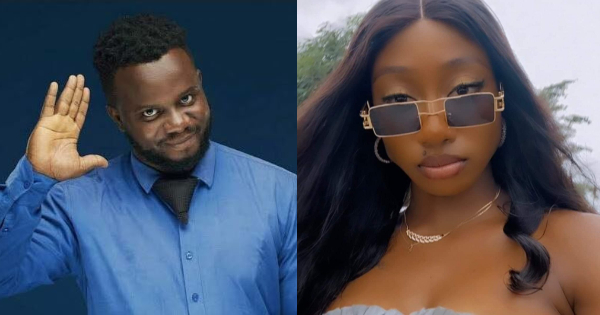 Sabinus Shades Doyin
Popular Nigerian comedian, Sabinus subtly shades Big Brother Naija star, Doyin and others who are crazy about patronizing vibrators ahead of the Christmas festivities.
Recall that a few days ago, Doyin drew reactions on the internet after she claimed that vibrators are better in bed than most men, while many women agreed with her.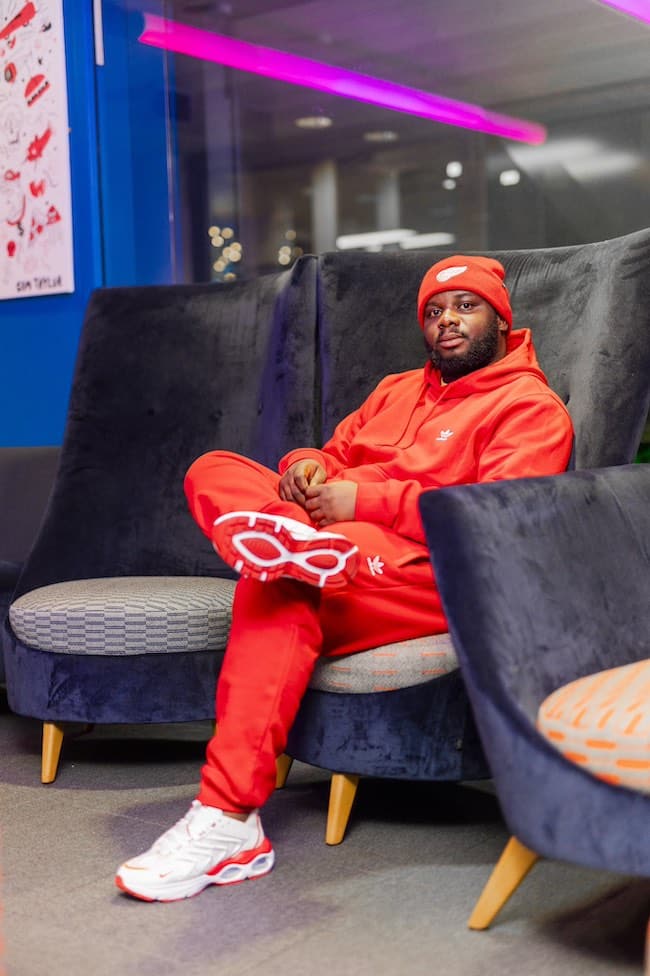 Sabinus sends her a remainder in a new post through the microblogging platform, X, as the 25th of December known for Christmas festivity approaches.
According to the content creator, Doyin and those who prefer a vibrator to a man should do well by themselves by asking the sex toy for a Christmas gift instead of bothering a man.
He wrote;
"Oya time don reach to tell your vibrator Wetin you need for December o," 
The post sparked a wave of humorous reactions from many people who agreed with him, while others, like Doyin, simply looked the other way.
Reactions to Sabinus' advice to vibrator lovers before Christmas
@WeirdBrain6 wrote: "Catch your sub in peace; don't cry 😂"
@inc051 wrote: "I don't need a man I've my vibrator oya bill the vibrator make we see.🤣 😂 🤣 😂."
@Gizmojigs wrote: "😂😂😂 this one loud o, investor Sabinus God bless you for this message. Especially those haters of men(feminists) that have collections of vibrators I posted about the other day."
@iamKrynz wrote: "Vibrator wey she go still carry go another man house go charge?"
"Mercy Eke And Pere Had A Farting Competition, That's How I knew They Were Real" – Cross (Video)
Big Brother Naija "All Stars" finalist, Cross Okonkwo has revealed the moment he knew Mercy and Pere's relationship was real.
According to him, he was sitting with them and found out that they were having a farting contest, which is what people who are uncomfortable or being insincere with each other would do.
He revealed this in an exclusive chat with fellow reality TV star, Miracle OP when he was asked how he knew Mercy Eke and Pere would end up together.
He said,
"I was sitting somewhere doing my thing, Mercy Eke was here, and Pere was there, and they were just having a farting competition. That's when I knew that this thing was definitely solid."
Watch him speak below.