"How Nigerian Pastor, Bishop Feyi Daniel Rapɘd Me Twice In His Lekki Home" – Assistant Pastor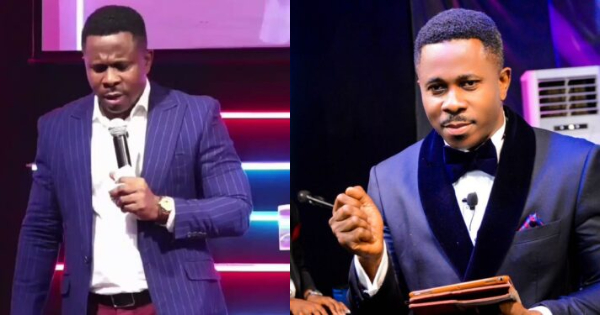 A 23-year-old woman told the Ikeja Sexual Offences and Domestic Violence Court in Lagos on Tuesday how a popular Lagos-based Bishop, Daniel Oluwafeyiropo, allegedly sexually assaulted her twice.
Bishop Daniel, the founder of I Reign Christian Ministry, is on trial on an amended three-count charge bordering on rape and sexual assault, to which he pleaded not guilty.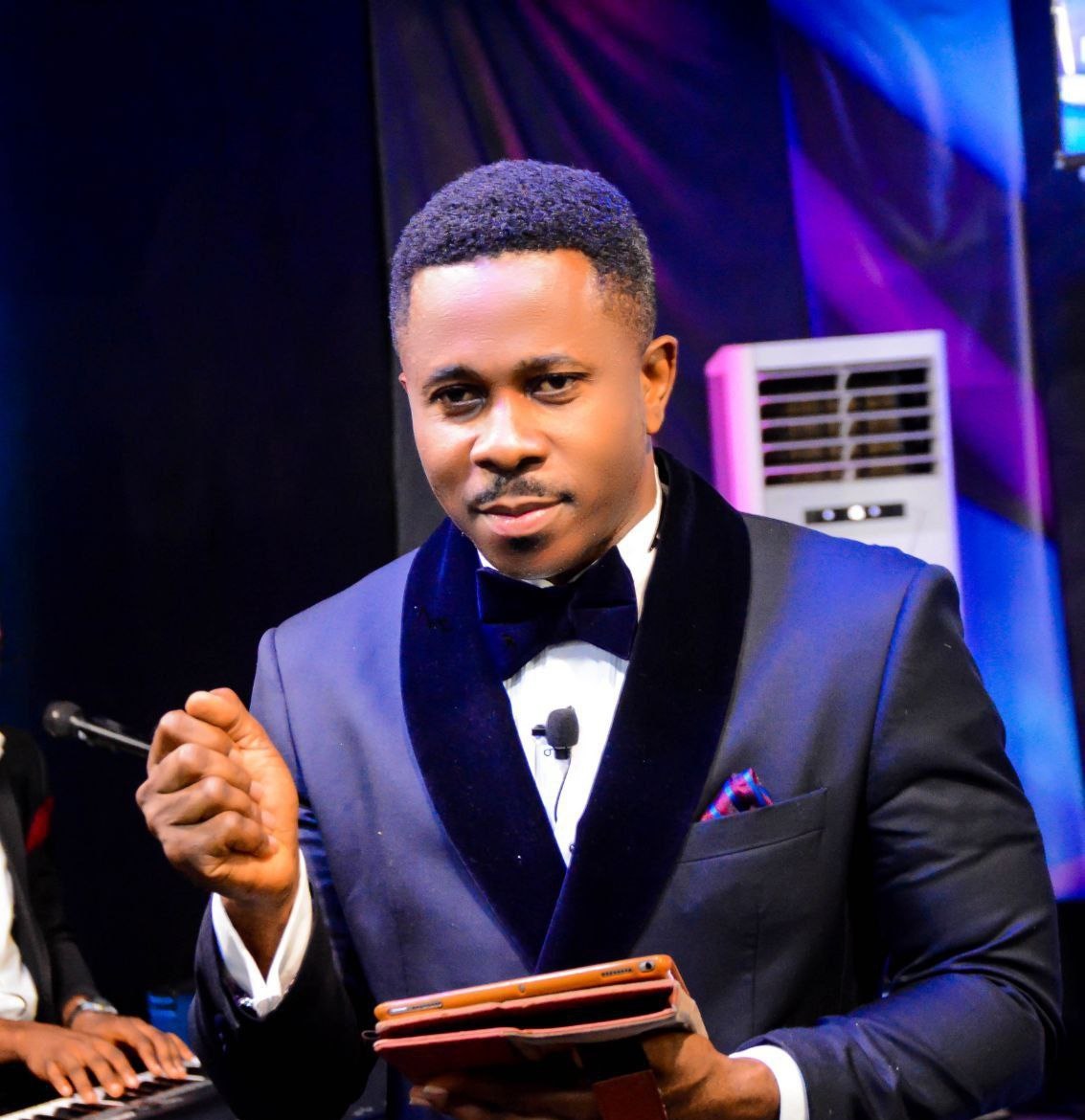 He was reported to have committed the offense sometime in June 2020 at Flat 4, Road 2, House 18 Ikota Villa Estate, Lekki, Lagos.
The 23-year-old (name not given), who is an assistant pastor at his church, testified for the prosecution at the bishop's trial on Tuesday, May 9th. She told Justice Ramon Oshodi that she was assaulted twice by the bishop in his residence.
The witness said she knew the bishop on May 28, 2018, when her friend invited her to a church program where the bishop was preaching at Akungba, Akoko, Ondo State.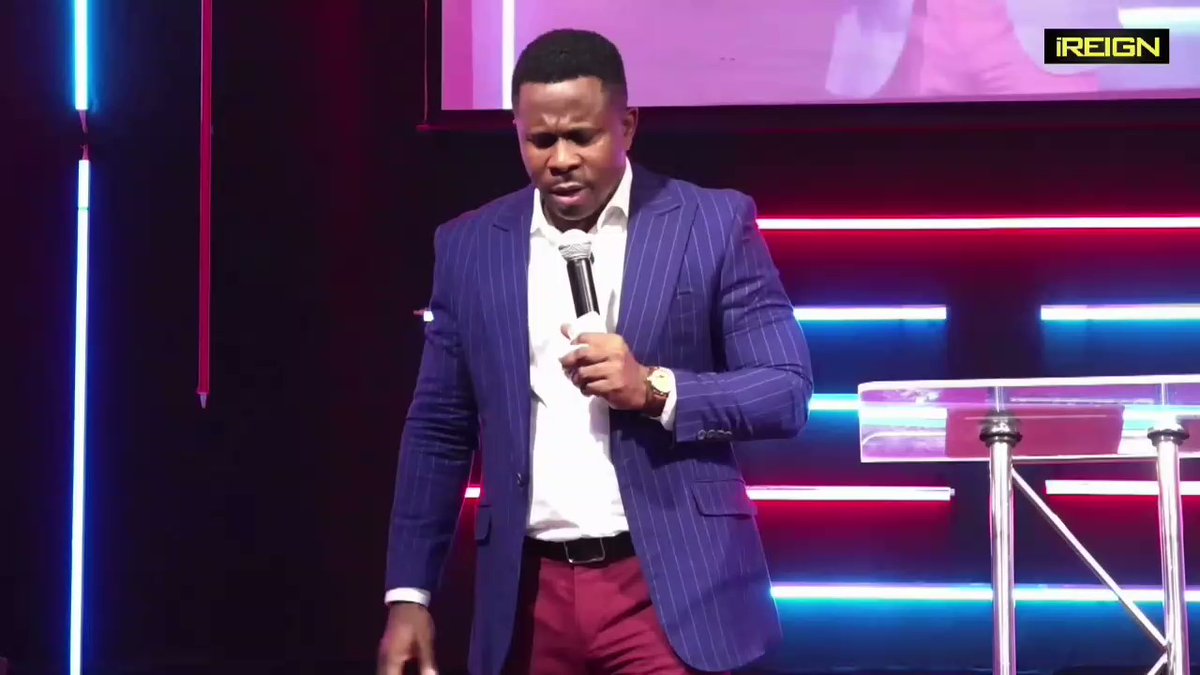 She said she became a member of the church in Akungba and was promoted to the position of assistant pastor.
She told the court that the bishop, whom she considered her spiritual father, sexually abused her on June 21, 2020, at his residence on Flat 4, Road 2, House 18 at Ikota Villa Estate, Lekki, Lagos.
She recounted the incident and said:
"I was listening to Pastor Chris' message when bishop came to the three-seater sofa, I was sitting on. He told me to go naked for the third time, but due to the fear of what happened a day before, I went naked. The bishop locked the door, increased the volume of the television and he went naked too.

"He squeezed and pinned me to the chair and sexually abused me. He was bigger than me, so I was bleeding from my private part. I pleaded with him, but he did not listen.

"When I told him of the bleeding, he said he knew that I should shut up. He then directed me to go and wash up. He collected my phone and cleaned the blood before I came out of the bedroom. He threatened that if I tell anybody, I will run mad. So, I was in the guest room till the following day.

"On June 22, I sent a message to pastor Boluwatishe and told him through a WhatsApp code, which we usually chat, that I had been violated."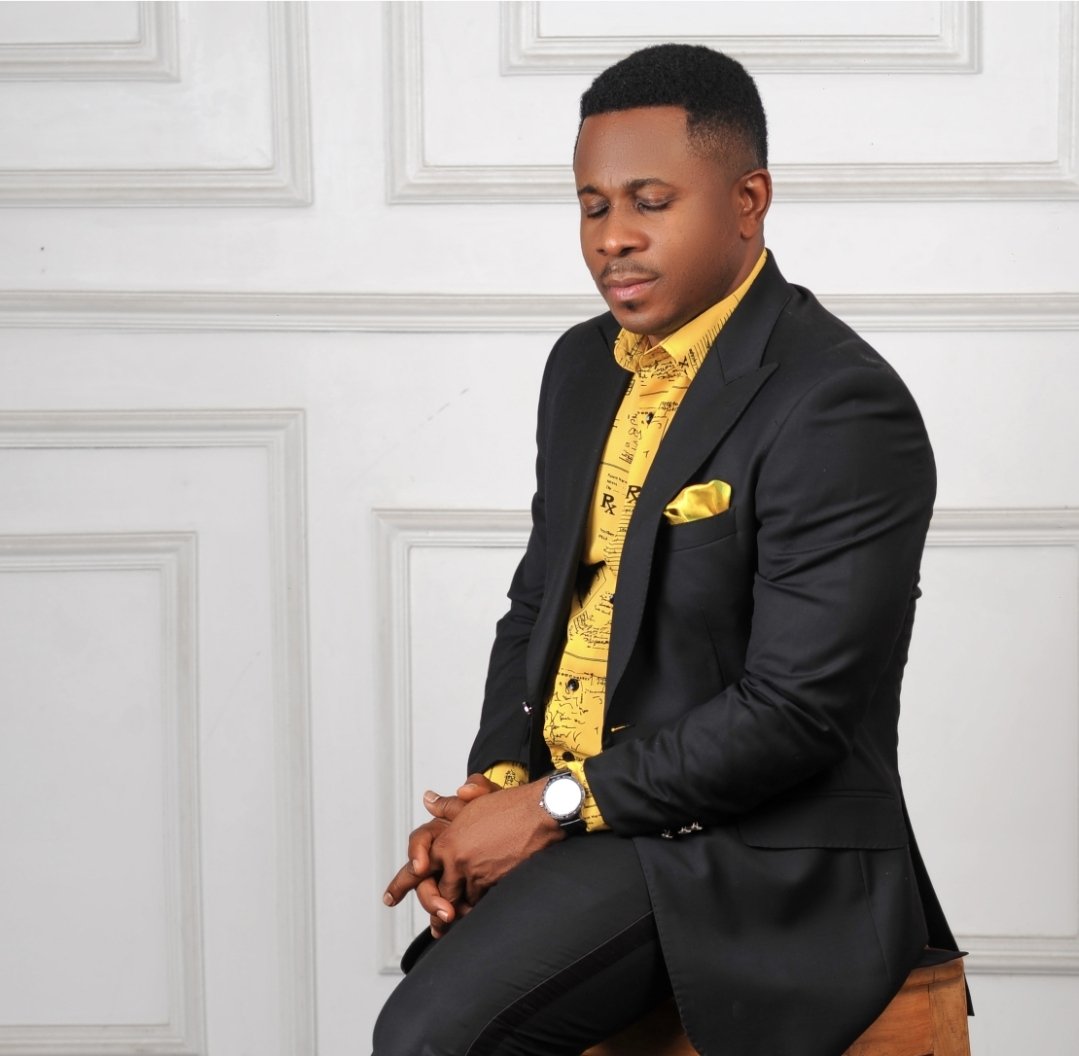 She went on to say that the Bishop didn't let her out of the house after the first alleged sexual encounter with him.
"He sent the gateman instead anytime I needed anything. It was at this time that it was dawn on me that this man is a rapist. So, for my safety, I was acting stupid and acted like I did not tell anyone.

"I was in the room when he came to me again and said he wanted to have sex but I refused. He was very angry, so I told him I had bruises on my private part from the previous sexual violation.

"I was coming out from the room to the kitchen, on June 23, when he came out of his room too, wrapping a towel and said he wanted to have sex with me. He said I should count it as a privilege that he violated me because many people would love to have sex with him, but I told him I have someone I am dating that he is not attracted to me.

"In the living room on that same morning of June 23, he took off my dress and raped me again. He told me I would die if I told anyone. I bled the second time because of the forceful entry." She added.
She further testified that as early as June 5, 2020, the bishop called her and asked her and some other pastors to come to his home in Lagos.
"On June 19, when I got to the house, the Bishop came out from the room, saying that I have a query to answer. He said the punishment for me was to transcribe his message titled, 'Fulfilling my Ministry.'

"The following day on June 20, only the Bishop and I were left in the house after others pastors had left. He told me to go on a three-hour prayer work around the estate, but I came back home 30 minutes prior to the elapse of the prayer hours due to a heavy downpour.

"So, he queried why I came back to the house earlier. I told him it was due to the heavy downpour. When I entered the guest room where I used to sleep, I met one Sister Jummy, who was also a church member. She was about taking her leave when I came inside the room.

"I was seated on the couch that same day, listening to pastor Chris message when the Bishop walked up to me from the dining section and made comments on the teaching I was listening to.

"He ordered me to go naked again, which I did for the fear of what had happened prior because the bishop accused me of not being submissive and loyal to him as my spiritual father.

"He said he wanted to know my loyalty and see if I have finally submitted to him. I told him I could do anything for him but sex. He tried kissing me and I stopped him, then he slapped me.

"His eyes turned literal red, he was shouting, and I was already in tears as the slap was a very hot one. He started telling me how he had thought me about honour and said that an angel came to him a night before and urged him to ask me to go naked." She said.
She said the Bishop told her that an angel was going to test her to go naked and that she needed to prove the angel wrong by fully submitting to him.
"He said he liked his wife so much that he could never have sex with me. He was in tears and said that I could not submit to him. So, he ordered me to put on my clothes. I started begging him, but he said that I had disappointed him."
She further told the court that after the Bishop allegedly had sex with her the second time, he came back begging her.
She also told the court that the bishop sent her 5,000 naira while he was in Ghana for treatment after the bruises she sustained turned into boils and she was unable to urinate.
After hearing her testimony, Justice Oshodi adjourned the case to May 24, 2023, to cross-examine him and continue the trial.
Man Sends Wife To School After She Worked As Cleaner To Send Him To Canada To Study [Video]
A man living abroad has sparked backlash on social media after revealing his wife worked as a cleaner to finance his studies in Canada.
In a video reel that has gained popularity on the video-sharing app, TikTok, the man shared his growth and wonderful story.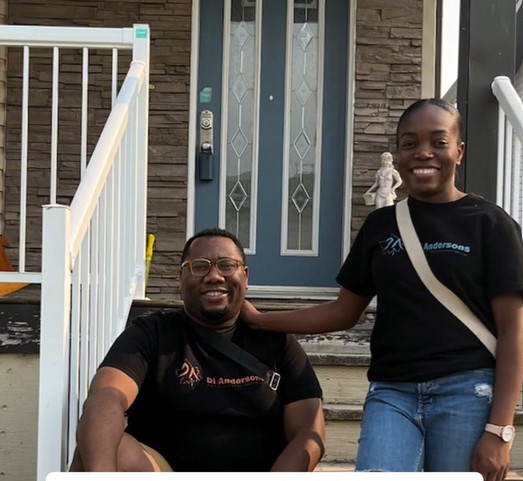 He revealed that his wife had a demanding job as a bathroom cleaner and used the money she earned to pay for his education.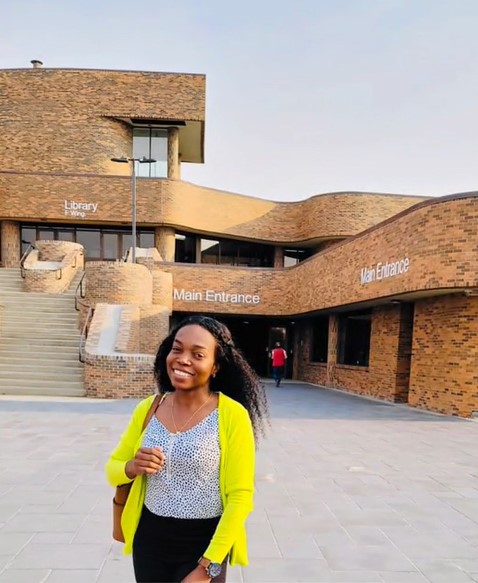 The man returned the favor by sending her back so she could finish her studies.
Captioning the video, he wrote,
"When your wife cleaned the bathroom to send you to school in Canada. You then become a bank manager and send her to school."
Watch the video below,
Housekeeper Job Openings In Canada Apply Now!
"I Can't Calm Down" — Garri Lady Davido Gave N2M Sheds Tears As Someone Gifts Her Brand New iPhone 14 Pro Max (Video)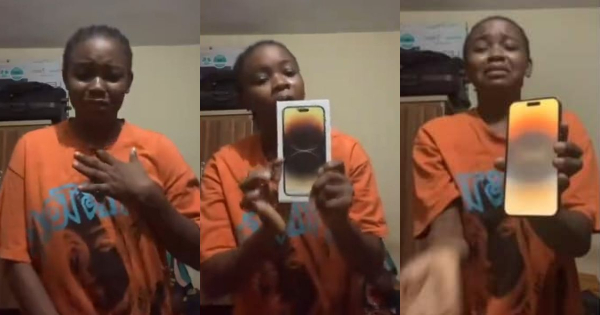 Okoli Chinonye, ​​the viral young lady whom the DMW Boss, Davido, recently gave N2 million, has been surprised with an iPhone 14 Pro Max.
Days after Davido gifted her 2 million naira over her viral Garri drinking video, Okoli Chinonye is now the proud owner of an iPhone 14 Pro Max smartphone. An excited Chinonye took to her TikTok account to share this wonderful development.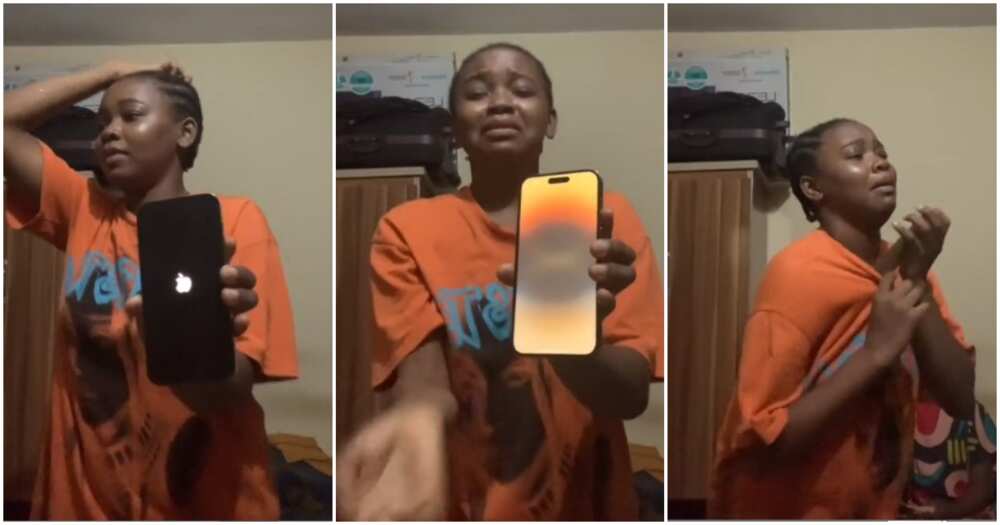 The young woman burst into tears and struggled to contain her joyful emotion as she unwrapped the new phone in front of the camera. She expressed her shock at the phone gift and thanked her patron and influencer, Tunde Ednut for sharing her video.
Chinonye pleaded with social media users to help her thank whoever gave her the phone. "All I can say is God is not done with me, it's just getting started and I'm ready for it," She Wrote On TikTok.
Watch the video she shared below:
Designer Of Nigeria's Flag, Pa Taiwo Akinkunmi Dies At 87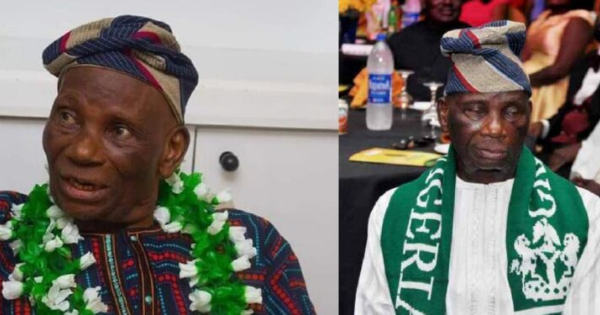 Nigerian civil servant and the designer of the National flag, Pa Michael Taiwo Akinkunmi has died at the age of eighty-seven (87).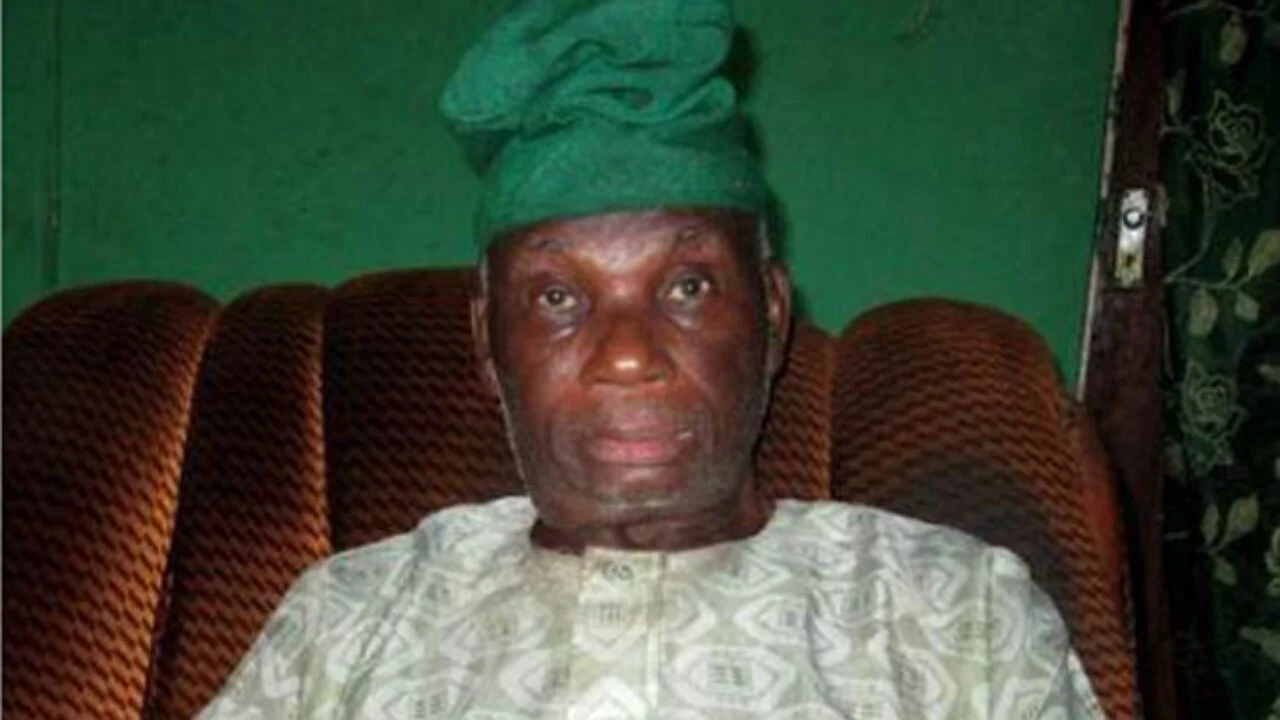 According to his family, Pa Michael Taiwo Akinkunmi died in the early hours of Tuesday, August 29th, following a brief illness.
One of his children announced his tragic death on Facebook.
"Life is indeed transient; I can say boldly that you live a life with a landmark. Continue to rest, my father! Pa Michael Taiwo Akinkunmi (O.F.R.): Great Man has gone."
The late Pa Michael Taiwo Akinwunmi, born on May 10th, 1936, had his primary education at Baptist Day Secondary School, Ibadan, and his secondary education at Ibadan Grammar School. He started his career as a civil servant at the Ibadan Secretariat and then went abroad to the Norwegian Technical College to study agricultural engineering.
While living abroad in 1958, Akinkunmi came across an article in a national newspaper requesting for ideas for the Nigerian flag in light of the country's impending independence from British rule. His application was selected as the best among approximately 2,000 others.
A red sun with flowing rays was placed on the white band of the initial flag design, which was bordered by two green bands. The oversight committee ultimately left the sun to create the current design.
The ingenuity and subtlety of Akinkunmi's design were key factors in his choice (the white band symbolizes peace, while the green bands reflect the country's immense natural resources and forests). On Independence Day (October 1, 1960), the American flag was raised in place of the British Union Jack.
When Akinkunmi's project was chosen, the government gave him 100 pounds. Additionally, President Goodluck Jonathan awarded him the MON (Member of the Order of the Niger) award.