Controversial relationship expert and blogger, Blessing Okoro, better known as Blessing CEO, has sparked a relationship rumor with famed Lagos car dealer, Ikechukwu Ogbonna, popularly known as IVD.
Blessing Okoro took to her official Instagram page on New Year's Day to share a photo of a man's hand with her initials "BCEO" tattooed on it and said that's her man.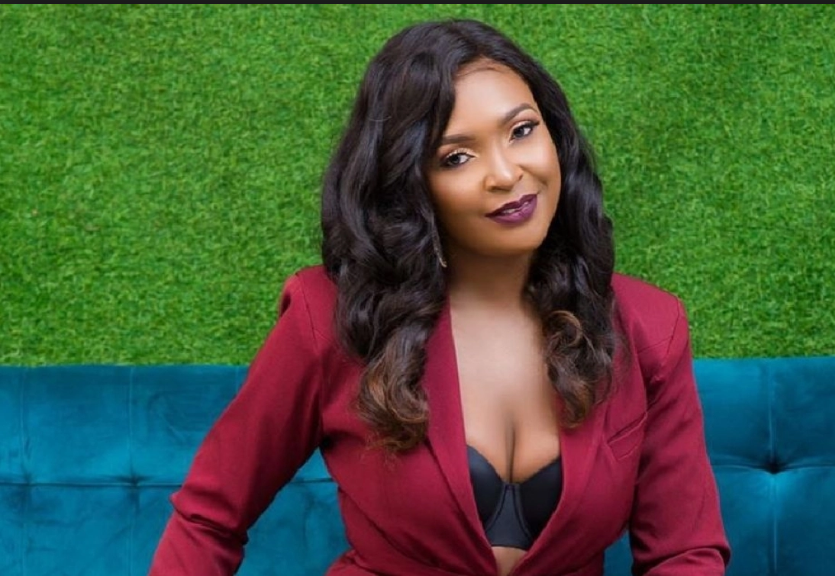 She captioned the photo,
"Never been so bold to post any MAN on my timeline on social media. But I don't know why you seem so right
. Mixed feelings (fear and excitement). I taught my feelings had died with my past, but you came and made it easy and effortless for me to bend almost all my rules and open all my boundaries. You are strong because so many MEN tried even with money, but I did not bend, but you came and did nothing and I have tumbled and fallen for you…
Thank you boo boo. And I am happy to say 
you.
Happy new year … I love the Tattoo
It's my wallpaper and screen saver 
."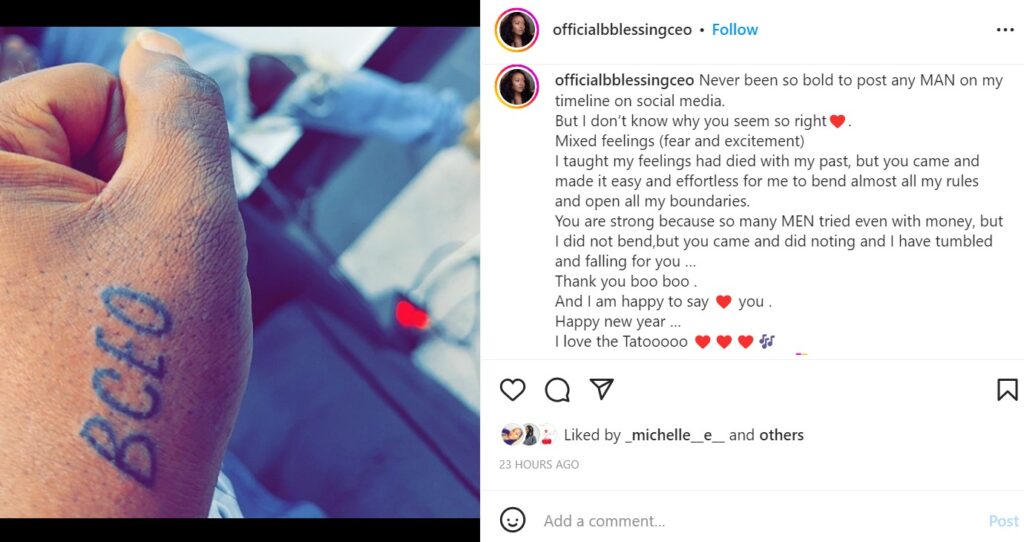 This piqued the curiosity of her followers who did some research and discovered that IVD has a similar tattoo on his hand and many concluded that IVD is Blessing Okoro's partner.