"I Came Back From Death" – Charly Boy Recounts Battle With Prostate Cancer (Video)
Veteran Nigerian singer, Charles Oputa, known professionally as Charly Boy, has spoken candidly about his battle with prostate cancer.
Charly Boy took to his official Instagram page to reveal he has been battling the disease which he says has nearly claimed his life in the past 10 days.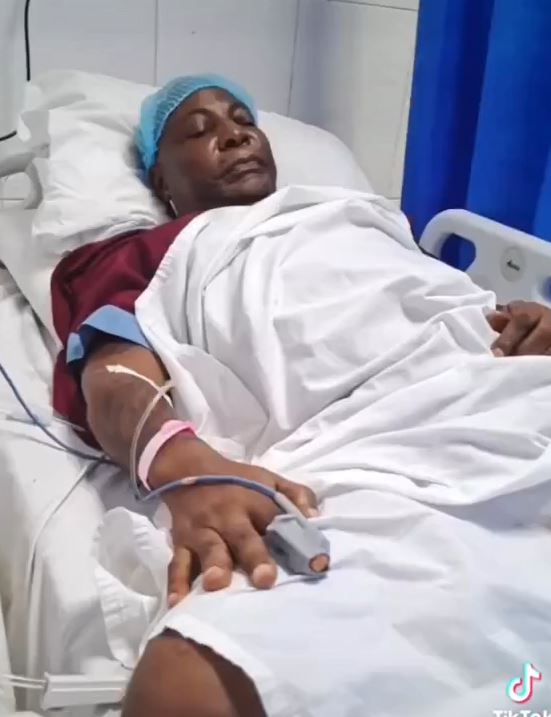 The veteran singer shared a video of himself being wheeled out of the theater and thanked God almighty for another chance at life.
According to Charly Boy, he has fought and won many battles in his life but to be a survivor is the greatest favor God has given him.
"Today I am being discharged from the hospital. In my life, I am happy doing this video. I have fought so many battles. And I have won so many battles. But for the past ten days, I have been battling with something very huge.

"But as God would have it, he saved my life and I beat that sucker. I have been fighting my prostrate issues. It's not a small thing. Not as you are seeing me shining. You will see videos and know I came from the jaws of death. That thing that has killed many people did not kill me." He said.
He also thanked his family members and the Nigerian doctors who were responsible for his treatment.
"I want to thank God for sparing my life. I want to thank my cousins who gave me great support and love. You guys are the best. I want to thank my friends and well-wishers for standing by me. This is the biggest fight ever that I have had in my life.

"Above all, I want to thank the doctor who saw to it. He did a fantastic job. His name is Kingsley Ekwueme. He was the doctor who took care of me and who saw my problem. I want to thank you. You are a great guy.

"As you can see I didn't travel to London or America. I had my treatment in Nigeria. I am back. Charly Boy no dey finish na. I am not going anywhere soon." He added.
Watch the video below,
"You're Old Like My Grandfather" – White Lady Responds To Carter Efe's Proposal (Video)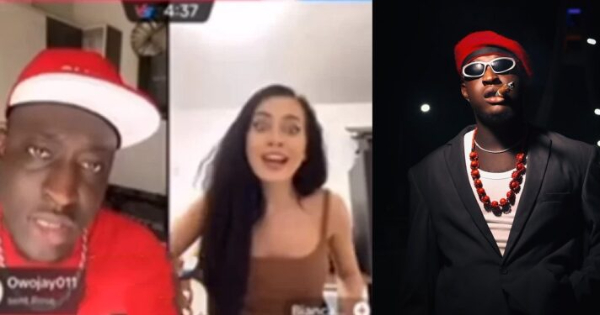 A Caucasian lady has shocked Nigerian content creator, Carter Efe, with her reaction when he tried shooting his shot at her during a live chat on Tiktok.
She said yes when the content creator asked her to marry him, adding that he reminded her of her grandfather.
Carter Efe yelled and cursed her in Yoruba while the two were talking, and continued by inquiring as to what she meant by it.
He asked; "Can you marry me"
She replied by saying that even though she has no issues with him getting married, it probably wouldn't happen because he is an elderly man.
"Yes, but you are like my grandfather," she said.
"Which kind talk be that, why do you say I look like your grandfather?" he queried.
Watch the conversation below,
BBNaija Star, Tacha, Excited As She Meets Veteran Actors, Pete Edochie, Kanayo O. Kanayo For The First Time (Video)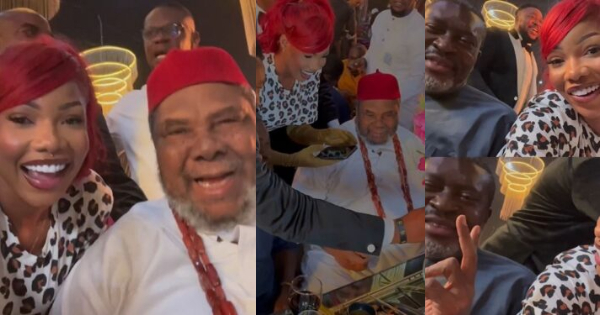 Big Brother Naija star and entrepreneur, Tacha, has taken to social media to express her excitement after first meeting with veteran actors Pete Edochie, Kanayo O. Kanayo, and Victor Osuagwu.
The reality TV star recently met the Nollywood legends at the 40th birthday dinner party of Elizabeth Jack-Rich, the wife of billionaire Tein Jack-Rich.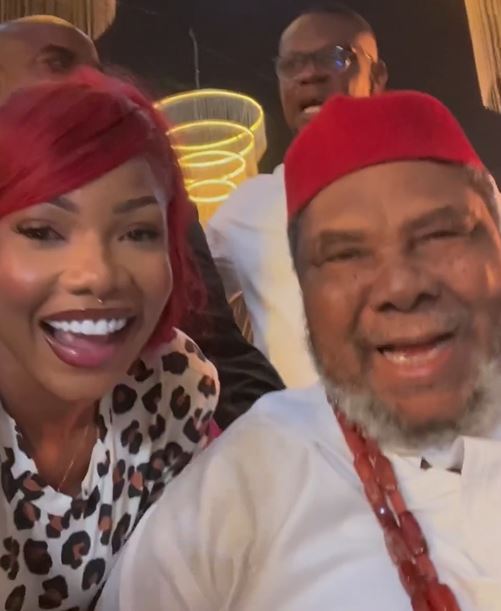 Tacha, who attended the birthday dinner as a valued celebrity guest, met with the legendary actors during the event.
Overjoyed, the Big Brother Naija Star took to her social media page to share a video of her exchanging pleasantries with them.
In the video, Tacha can be seen asking Pete Edochie for a photo and praising the 76-year-old actor for his timeless looks. She also expressed her admiration for Kanayo O. Kanayo, mentioning that she grew up watching him on screen as a child and was fascinated by his youthful looks.
Captioning the video, she wrote,
"Not YOUR REGULAR BIRTHDAY!!! It was such a great HONOR meeting @peteedochie. Happy Birthday once AGAIN @elizabethjackrich."
Watch the video below,
"The Lord Showed Me Yul Edochie Marriage Been Restored With May Edochie" – Prophet Reveals (Video)
A Nigerian prophet named Abel Boma has transmitted the revelation he received from God regarding the union of Yul and May Edochie.
Yul Edochie's marriage saga has been circulating on various social media platforms with unverified rumors that his marriage to his first wife had been annulled, which has been denied by Rita Edochie.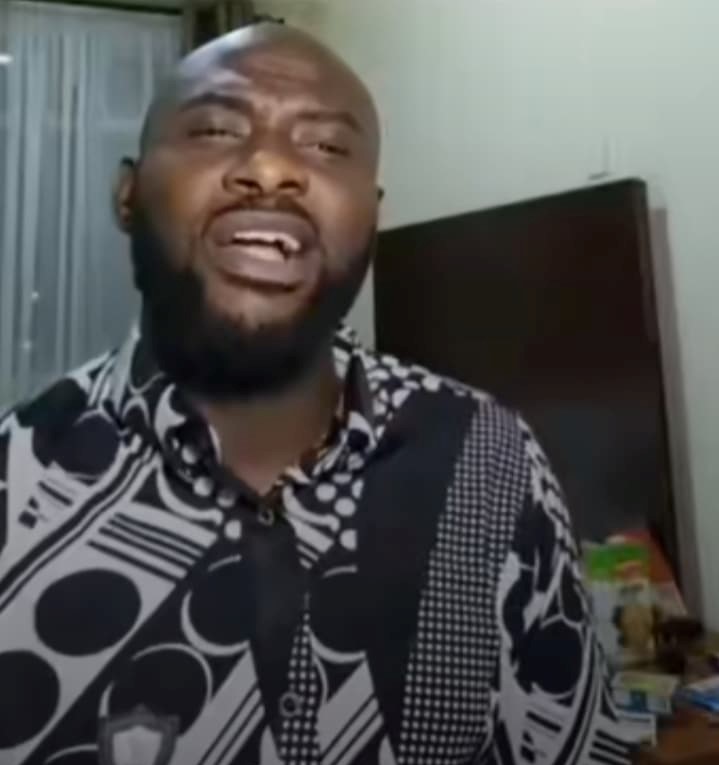 The Prophet also urged people not to interfere in Yul Edochie's marriage because they are the ones causing trouble for the couple.
He pointed out that since the troubles in their marriage began, God has promised to restore whatever was lost in the marriage.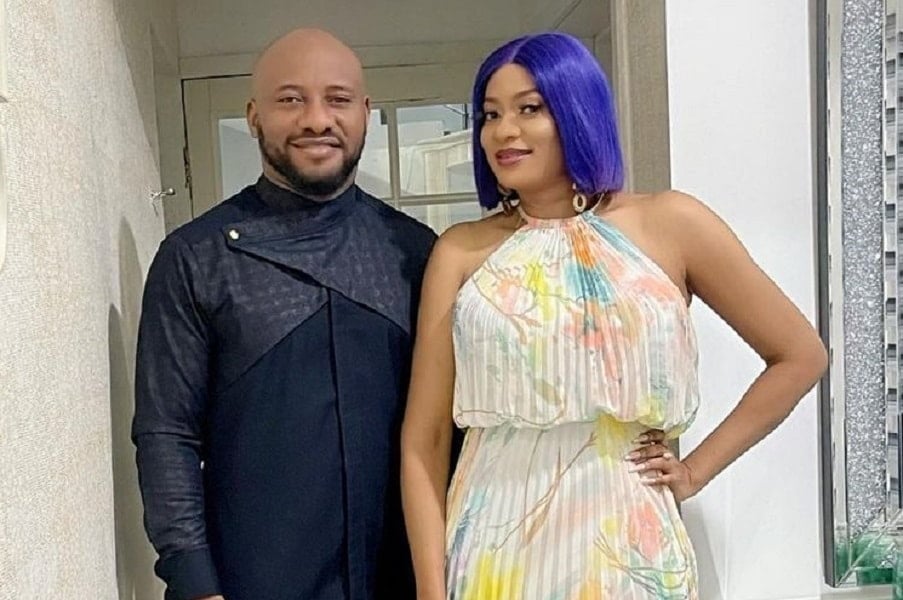 Watch the video below,