Singer, Davido Gifts N1M To Viral 'Keke' Driver Who Plastered His Photos All Over His Tricycle (Video)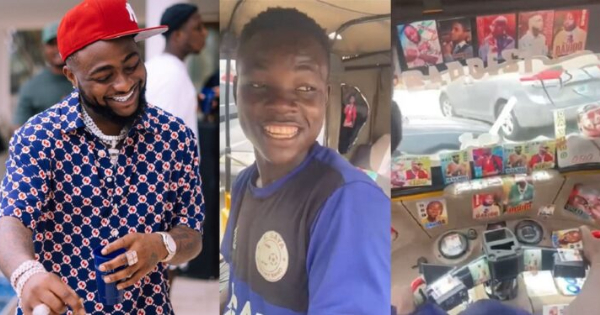 Popular Nigerian singer, David Adeleke, commonly known as Davido, has offered a tricycle rider N1M for being his devoted fan.
The rider recently went viral after a passenger took a video of his tricycle that had pictures of the superstar singer taped all over it and shared it online.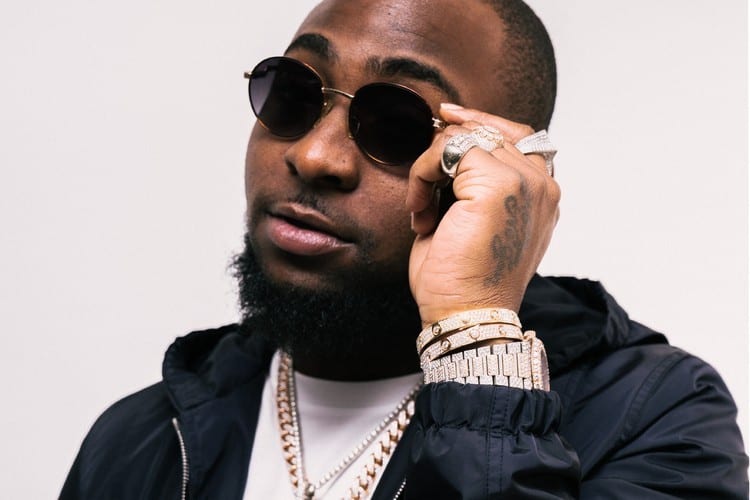 The video was posted on artist Tunde Ednut's official Instagram page and luckily, it caught Davido's attention.
Touched by the young man's love for him, Davido approached Tunde Ednut and offered the driver a staggering sum of N1 million.
Tunde Ednut posted a screenshot of his conversation with the DMW boss and pleaded with Nigerians to help him find the driver.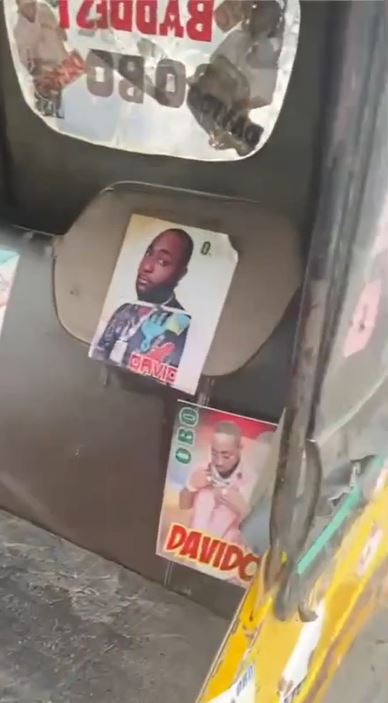 Tunde Ednut then gave an update, revealing that the driver identified simply as Musa had been found and the money had been sent to him.
He shared a video of Musa admitting to having received the money from Davido and expressing immense gratitude to the DMW boss for blessing him.
"CONGRATULATIONS TO A NEW MILLIONAIRE!!! Davido has sent him the N1,000,000. THE POWER OF THIS OUR TEAMTundeEdnut PAGE. THE POWER OF SOCIAL MEDIA!!! Thanks @iamspiderrider for finding him for us Oo! DROP THAT LOVE  EMOJI ONCE MORE FOR DAVIDO. Thank you so much 001 @davido." Tunde Ednut wrote.
Tunde Ednut related how he found Musa and wrote:
"Wow! My DM went on fire and my WhatsApp too. I had to do a FaceTime video call with them Oo! To be sure he's the real guy before I send the account to DAVIDO for the N1,000,000. Now that I have confirmed, he will get his N1,000,000 in abit. God bless DAVIDO."
Watch the videos below,
Actor, Onny Michael Reacts To Wild Allegations Against Yul Edochie Over Son's Death (Watch)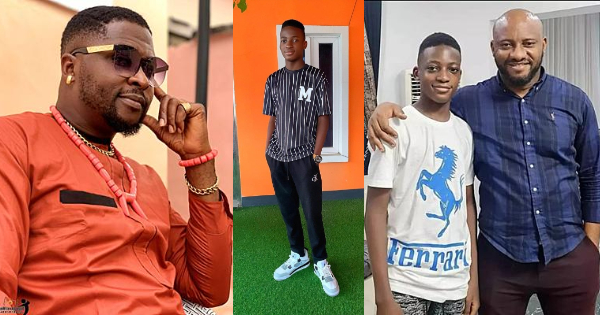 Popular Nollywood actor, Onny Michael, has urged Nigerians to avoid insensitive comments about the loss of his colleague, Yul Edochie's son, Kambilichukwu.
The tragic news of the death of Yul Edochie's first son with his first wife, May, sparked a flurry of reactions on social media.
In the early hours of March 30th, 2023, reports circulated on social media that the 16-year-old boy had been rushed to the hospital after falling unconscious while playing football at school.
Many social media users accused Yul Edochie of being the cause of his child's death because of his controversial second marriage to a colleague, Judy Austin.
In response, actor Onny Michael took to his official Instagram page to offer his condolences to the bereaved family and urged people not to connect the loss of a child to their parents' past actions.
He further pleaded with Nigerians to show empathy and offer words of comfort to the grieving family at this difficult time.
He Wrote:
MAY the innocent soul of Kambilichukwu Yul Edochie rest in peace Amen @yuledochie,@mayyuledochie…Pls take heart and be strong the lord is your strength.. truthfully no parents deserve this…
Watch the video below:
Actress Destiny Etiko Reacts To Online Trolling Directed Towards Yul Edochie Over His Son's Death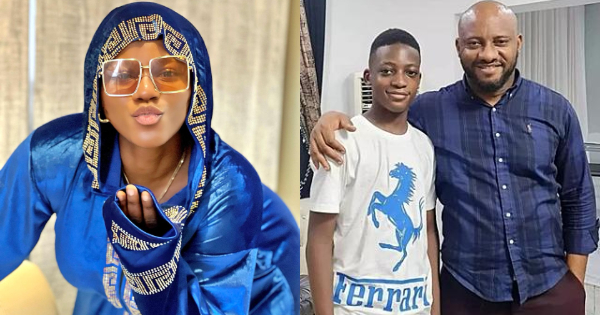 Nollywood actress, Destiny Etiko, has strongly condemned the online trolling directed towards her colleague, Yul Edochie, by some netizens, over the tragic death of his son, Kambilichukwu.
Kambilichukwu Edochie, who turned 16 years old on 4th January 2023, was said to have collapsed and had a seizure while playing football at school on Wednesday, March 29th. Unfortunately, the young boy was later pronounced dead at a hospital.
After Kambilichukwu's death was reported on social media, some netizens flooded Yul Edochie's comments section and blamed him for his son's death, implying that his decision to have two wives led to the tragedy.
In response, Destiny Etiko took to her social media page to criticize the trolls for their lack of compassion and pointed out that now is not the right time to drag the actor.
She wrote:
"Someone just lost his child. And y'all are still trolling him. Haba Nigerians?? Haba…Total lack of empathy. This isn't the time for this pls. We just lost a human and not a goat or chicken".
See the post below:
Nigerians Mourn The Death Of Yul Edochie's Son
Some Nigerians on social media have taken to their respective social media platforms to mourn the sudden death of May and Yul Edochie's son.
@Just_omacindy wrote: "Polygamy God forbid! See how tragedy has just become a thing in this once-happy home. God forbid polygamy."
@Chantelarnold wrote: "You guys supporting Judy Austin, una do well oooo."
@Vickiesneh wrote: "I really feel for May…someone that just lost her husband and now her first child, may God console her oo." 
@Official_mercyobasi wrote: "This is painful." infusion_lounge: "What a dreadful news. May God comfort Yul and May his wife. SMH ‍
"
@Jecintaonyinyechi wrote: "In as much as I know death is inevitable but omg nothing good comes from polygamy rest well champion."
@Tasha.naddy wrote: "God strengthen that woman she is been through a lot already 
." 
Gospel Singer, Mercy Chinwo Files N2 Billion Lawsuit Against Musician, Obidiz, For Using Her Name In A Secular Song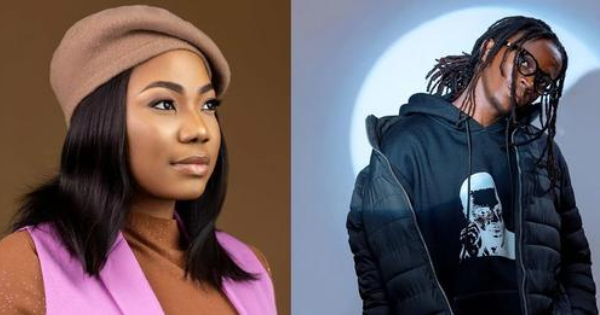 Popular Nigerian gospel singer, Mercy Chinwo, has filed a lawsuit against the musician, Obidiz, for using her name in a secular song.
In the March 23, 2023 lawsuit, Mercy Chinwo accused Obidiz of the derogatory use of her name and photograph in secular audio and video music.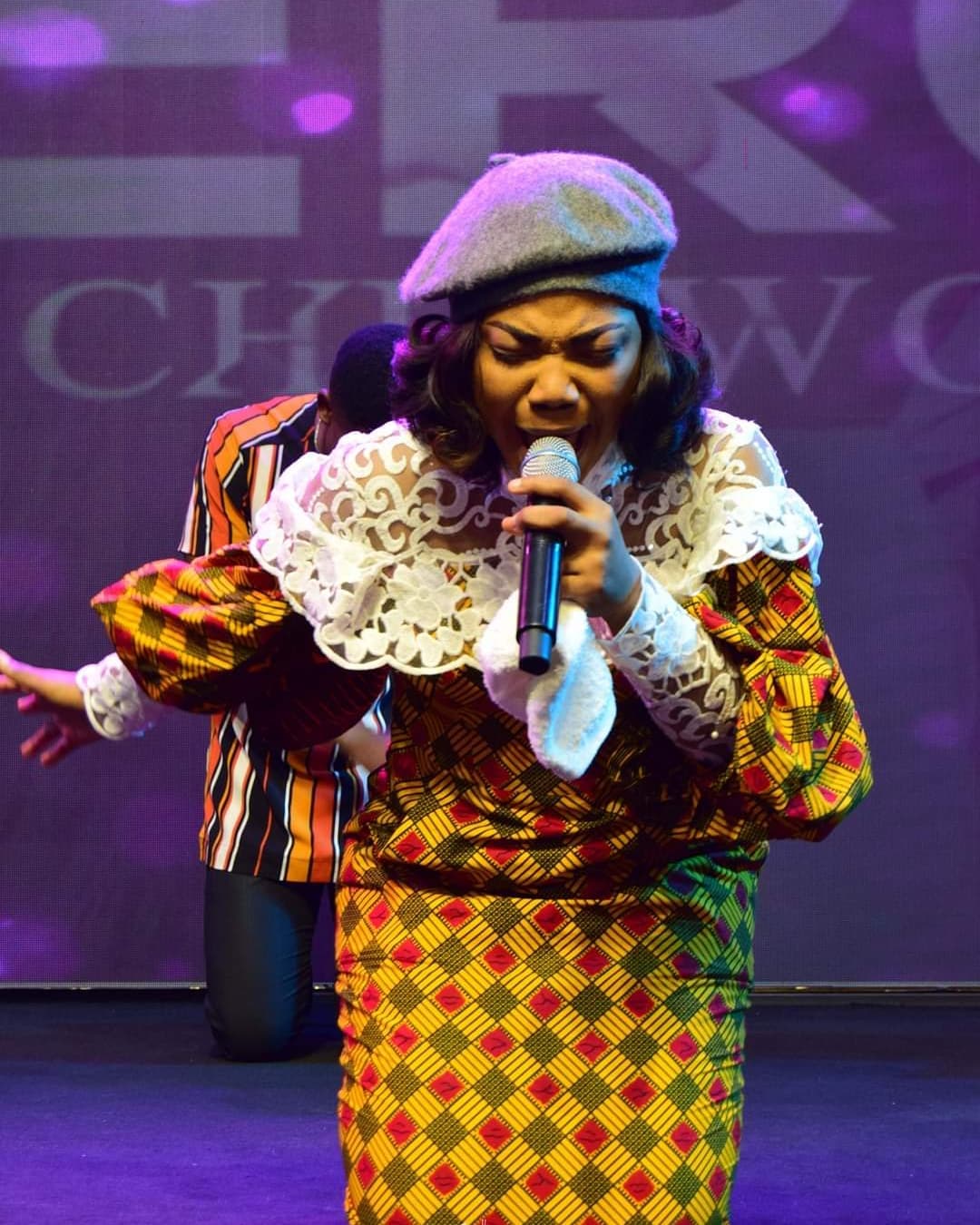 The song in question, titled "Mercy Chinwo," was released in 2023 and tells the story of a wayward church girl.
"She dey share me the cake, but she no want commit. Mercy Chinwo for church, but for club na Cardi B sef", the lyrics read in part.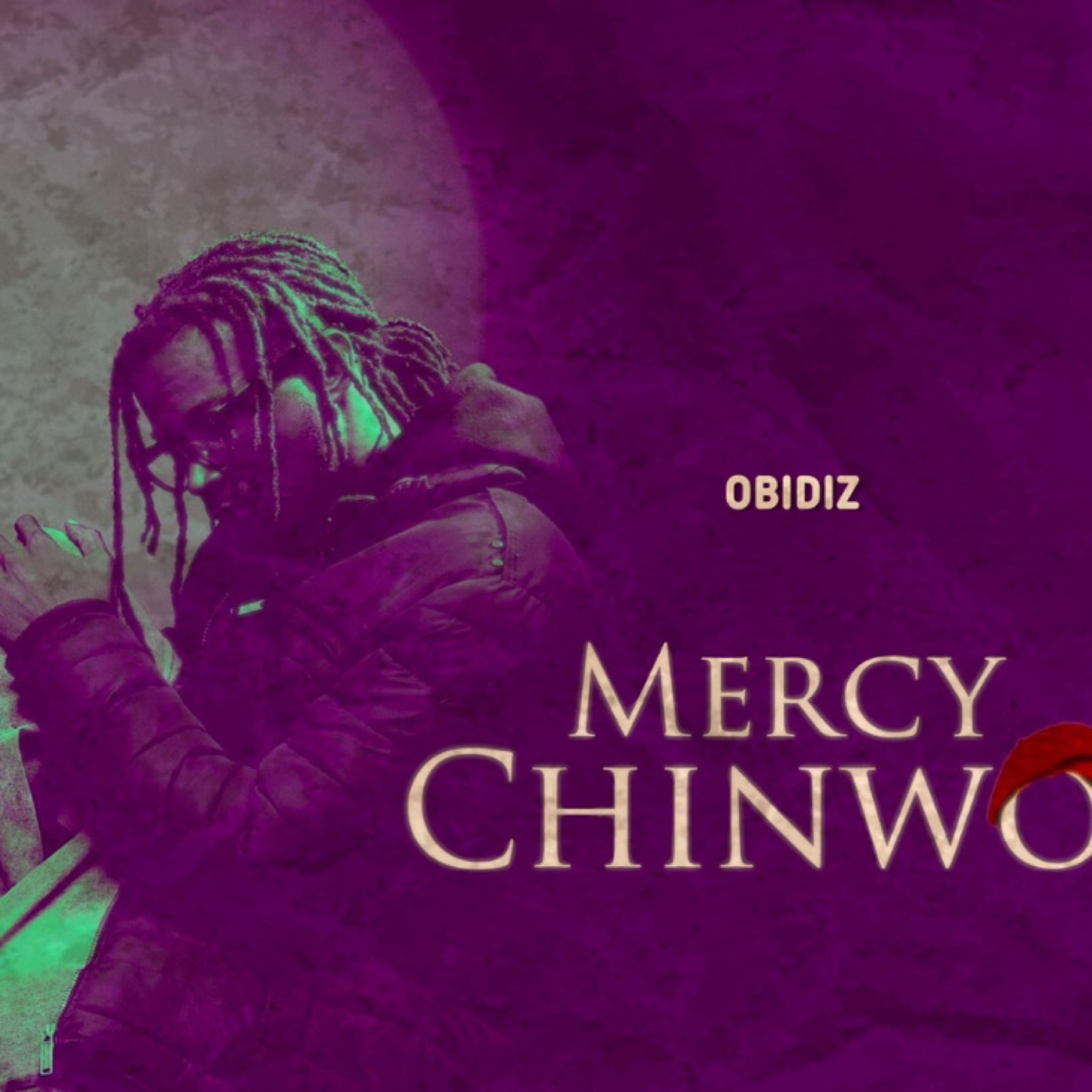 Through her attorneys, the gospel artist, who has built a reputation for her powerful voice, inspirational lyrics, and unwavering commitment to her faith, ordered Obidiz to remove the song from all digital platforms, including Spotify, Apple Music, Sound Cloud, and others.
He must apologize to Mercy Chinwo, both privately and on social media. If he fails to meet her demands, a lawsuit will ensue and he will be forced to pay Mercy Chinwo N2 billion in damages for the slanderous use of her name.
"That you immediately CEASE AND DESIST from any further use of the name and image of Our Client in promotion of your music.

4.2 That you take down or cause to be taken down, the song titled "Mercy Chinwo" which you published on be taken down immediately from all music digital platforms including Spotify, Apple Music, Sound Cloud and any other platform whereby you made such publication.

4.3 That you take down or cause to be taken down, the promotional video containing the image and clips of Our Client from all social media platforms including YouTube, Instagram, Facebook and any other social media platform where you made such promotion.

4.4 That you immediately make public an apology in writing, addressed to Our Client and publicized on all social media platforms whereby you express a retraction and remorse for the harassment, defamation of character and unauthorized use of Our Client's name and image." The suit read in part.