Popular Nollywood actress, Destiny Etiko, has confirmed that she has broken ties with her adopted daughter, Chinenye Eucharia, and has adopted another baby girl.
The popular actress shared a video of herself with her newly adopted child on her official Instagram page just days after vowing she would never adopt another child because they were disrespectfully ungrateful.
According to Destiny Etiko, she had picked, trained, and spoiled Chinenye, but all she got in return was disrespect and a lack of gratitude.
Destiny Etiko said Chinenye had severely damaged her while remaining relatively quiet about the incident but said she still loves her and wishes her the best despite her misdeeds.
In her words;
"She hurt me. She hurt me so much. Not once, not twice. Sorry, I can't say. I tried to keep it cause I love her. I love Chinenye so much. I saw a girl coming from a 'rich' background and I wanted to help. I meant well for her. I don't want to give people a story to talk about".
Taking to her Instagram page to share a video of her new daughter, Destiny threw shade at Chinenye as she vowed to never stop being kind. She compared her new adopted daughter to her, stating that she was very young and as such would not possess Chinenye's bad behavior.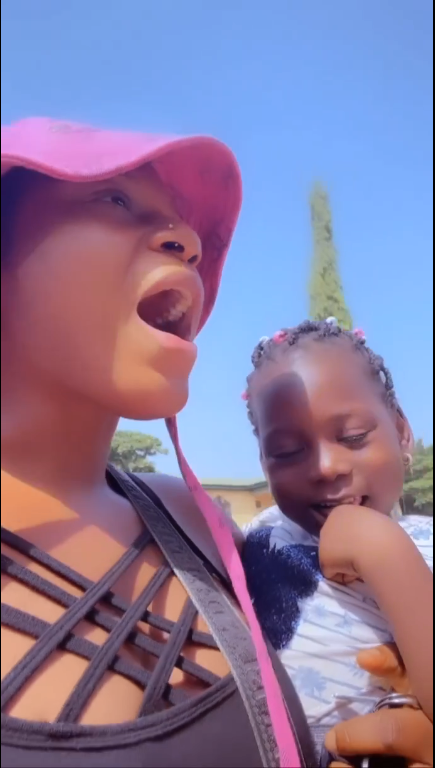 She wrote;
"My baby is growing so fast 
 MY HAUSA PRINCESS 
Won't stop being nice
At least this one is still very small and I know she won't be too wild, rude, disrespectful, ungrateful, and a backbiter 
 it's well sha"
Watch the video she shared below;
7 Steps To Follow In Starting A Small Business Online
Follow these steps below to attract visitors to your small business website on social media and encourage them to buy. When you're starting a small business online, you should try to know some proven sequence of steps to follow in order to guarantee your success. I have seen thousands of people start and build successful businesses by doing the following:
You should try and find a need and fill it.
You should write a copy that sells.
You should design and build an easy-to-use website.
Try and use search engines to drive traffic to your website.
Try and Establish an expert reputation.
Track your customers and subscribers via email.
You should increase your sales with back-end sales and upselling.
Step 1: You should start a business that fills a need.
Most beginners make the mistake of looking for a product first and then a market.
Starting with a market to increase your chances of success is very important. The system is to search for a group of people who are looking for a solution to a problem but aren't finding any results. Social media makes this type of market research easier:
Try and visit online forums to see what questions people are asking and what problems they are trying to solve.
Try and do some keyword research to find keywords that a lot of people are searching for but don't have much competition from other websites.
Try and discover your potential competitors by visiting their websites and what they are doing to meet the demand. Then you can apply what you've learned and create a product for an existing market – and do it better than the competition.
Step 2: You should write a copy that sells.
There's a tried-and-true sales text formula that guides visitors through the sales process, from the moment they arrive to the moment they make a purchase:
You should spark interest with a compelling headline.
Describe the problem your product solves.
Prove your credibility as the solver of this problem.
Add testimonials from individuals who have used your product.
You should talk about the product and its benefits to the user.
Try and make an offer.
You should try and make a strong guarantee.
create urgency.
You should try and ask about the sale
Throughout your writing, you should focus on how your product or service is uniquely able to solve people's problems or improve their lives. Think like a customer and ask, "What's in it for me?"
Step 3: You should design and build an easy-to-use website.
Once you have your market, your product, and your sales process defined, you can now design your small business website. Just remember to keep it simple. You have less than five seconds to get someone's attention – otherwise, they will live and you will never see them again. (See these important tips to keep in mind here)