10 Major Benefits Of Studying In Canada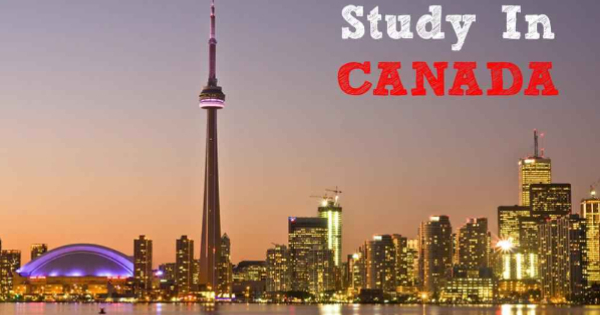 Benefits Of Studying In Canada
Going after higher education in Canada is a dream for many young students. Various countries around the world offer programs and courses in all majors/tracks for prospective students in their respective fields of study. But choosing the right university or college, and most importantly the right country is no easy task.
In such a scheme, it is no longer a secret that Canada is one of the favored destinations for international students who want to pursue higher education abroad. But do you know how Canada managed to earn such a name for itself?
Let's take a look at the top benefits of studying in Canada for international students to get a clear view of why Canada is one of the most desirable travel destinations for international students.
Canada is recognized worldwide for its outstanding academic standards, from elementary through secondary, colleges, and universities. The quality of education at economical school fees makes the country one of the most popular higher education destinations for international students. The QS World University Rankings 2021 includes twenty-six top universities in Canada. Universities and colleges in Canada offer a wide range of courses in numerous disciplines such as engineering, microbiology, telecommunications, environmental science, agriculture, etc.
Canada offers a higher standard of living than many other countries, which is particularly interesting to international students from advancing countries. Studying in Canada would give them a chance to live a life they aspire to and a life experience like no other.
Considering the points above that Canada offers the best quality of education and the highest standard of living, living in Canada is amazingly quite affordable for a student compared to other English-speaking countries that offer similar experiences. Living in Canada is comparatively cheaper without sacrificing comfort and without giving the opportunity to experience the limited luxuries a student can afford.
Ambitious students in Canada have a wealth of full-time employment opportunities upon graduation. There are a variety of companies offering high-paying and attractive job opportunities to help international students get their lives back on track. The Post-Graduation Work Permit (PGWP) allows international students to stay in Canada and work for up to three years after graduation. In addition, these international students can apply for permanent residency after their one-year employment in Canada. According to state standards, international students also have the opportunity to work part-time alongside their studies.
Universities and colleges in Canada offer different kinds and categories of scholarships for international students who want to go after higher education but cannot afford the associated costs. Students can select institutions that offer scholarships and grants associated with their field of study and interests.
Living in Canada is a dream for everyone; thanks to its delightful climate, favorable immigration policy, the standard of living, and many more. A major advantage that Canada offers to its international student community is the opportunity to continue living and working in Canada as a permanent resident after graduation. Interested students can explore public relations opportunities in Canada after graduation and after gaining the necessary work experience.
A Thriving Student Community
The student community in Canada is diverse, large, and thriving. You can find a variety of international students from all over the world to stay and study in Canada. Interacting with and learning from people around the world is an experience that Canadian students can profit from.
Recommended: Matthew Power Literary Reporting Award 2023 || Apply Now
Canadian universities and colleges provide programs and courses that emphasize both classroom learning and hands-on experiential learning. Such practices, in turn, enrich a student and provide much-needed practical knowledge and applications.
Canadians are extremely warm and friendly and are also very welcoming to international students and immigrants. Their friendly and good-natured demeanor is appreciated by all and has earned them a reputation as one of the friendliest people in the world.
Government Standards For International Students
The Canadian government and educational institutions are looking to increase their international student population. So the country has a very welcoming and student-friendly policy. Canada is one of the few countries in the world that is actively looking to increase its young population and is poised to open its doors to international students and young people looking for work, which in turn leads to more job opportunities when you graduate from college or university in Canada.
See: Fully Funded Scholarships at Khalifa University 2023 || Apply Now
Recommendation
For all these reasons, who would not seek higher education in a country like Canada? But you need expert advice before taking the next step. Edroots International is one of the most reputable and trusted Foreign Education Advisory Service Providers in India with a track record of 100% happy and satisfied students. Our team of experts is ready to guide you on the right path to choosing the best college/university and degree program and to support you through the application process.
Government of Canada Scholarships for International Students in Canada for 2023/2024
The Government of Canada Scholarships offers scholarships to international students to study in Canada- and Canadian student who wants to finance their studies abroad. Following are some scholarships that international students coming to MITT can search for.
Global Affairs Canada is responsible for the participation of the Government of Canada Scholarships in major international scholarship programs. The government's mission is to encourage understanding among people, develop global citizens, support leaders, and contribute to the development of nations.
The government of Canada is the body responsible for the federal administration of Canada. In a constitutional monarchy, the Crown is the agency sole, assuming distinct roles: the executive, as the Crown-in-Council; the legislature, as the Crown-in-Parliament; and the courts, as the Crown-on-the-Bench.
However, three institutions—the Privy Council (conventionally, the Cabinet), the Parliament of Canada, and the judiciary—exercise the Crown's powers. The Government of Canada can refer to either the collective set of all three institutions or, more specifically, to the executive—ministers of the Crown (the Cabinet) and the federal civil service (whom the Cabinet directs)—which collectively brands itself as the Government of Canada, or more formally, Her Majesty's Government.
In both senses, the present construct was founded at Confederation through the Constitution Act, 1867—as a federal constitutional monarchy. The Canadian Crown is the key, or the most fundamental building block, of its Westminster-style parliamentary democracy.
The Crown is the establishment of the Canadian government's executive, legislative, and judicial branches. The monarch, Queen Elizabeth II, is personally represented by a governor-general (currently Mary Simon) and is the head of state. A prime minister "Justin Trudeau," is the head of a government that the Crown invites to form a government after securing the confidence of the House of Commons, which is usually determined through the election of enough members of a single political party in a federal election to provide a majority of seats in Parliament, forming a governing party.
However, other elements of governance are defined in the rest of the Canadian Constitution, which includes written statutes in addition to court rulings, and unwritten conventions developed over centuries.
Legitimately, the Queen's Privy Council for Canada is the body that advises the sovereign or their representative on the exercise of executive power. A committee almost exclusively executes this task within the Queen's Privy Council, known as the Cabinet, which collectively sets the government's policies and priorities for the country.
The Government of Canada comprises the Crown's ministers and is chaired by the prime minister. The sovereign appoints the members of the Cabinet on the advice of the prime minister who, by convention, are selected from the House of Commons or, less often, the Senate.
Moreover, during its term, the government must maintain the confidence of the House of Commons, and certain essential motions, such as the passing of the government's budget, are considered confidence motions.
Worth of Government of Canada Scholarships for International Students
The Government of Canada Scholarships for International Students are valued at CAD 10,200 or CAD 12,700, depending on the study duration. The funds should be used towards visa or study/work permit fees, airfare for the scholarship recipient only through the most direct and economical route, health insurance, living expenses, such as accommodation, utilities, and food, ground transportation, including a public transportation pass; and books and supplies required for the candidate's study or research, excluding computers and other equipment.
Eligibility for Government of Canada Scholarships for International Students
To be eligible for Government of Canada Scholarships, you must be from one of the following eligible countries/territories: Asia: Bangladesh, Nepal, Taiwan; Europe: Turkey, Ukraine; the Middle East and North Africa: Algeria, Egypt, Jordan, Libya, Morocco, Tunisia; Sub-Saharan Africa: Burkina Faso, Ethiopia, Ghana, Ivory Coast, Kenya, Nigeria, Rwanda, Senegal, Tanzania, Uganda.
You must be enrolled as a full-time student at a post-secondary institution in a qualified country/territory paying tuition fees to that institution at the time of application and for the entire duration of the exchange to be qualified.
The Canadian post-secondary institution must be a Designated Learning Institution (DLI).
Applicants must have a valid student exchange agreement with the applicant's home institution that waives tuition fees for scholarship recipients. For
Ensure you meet the eligibility requirements to be qualified for Government of Canada Scholarships.
How To Study Abroad In Canada | Programs And Best Steps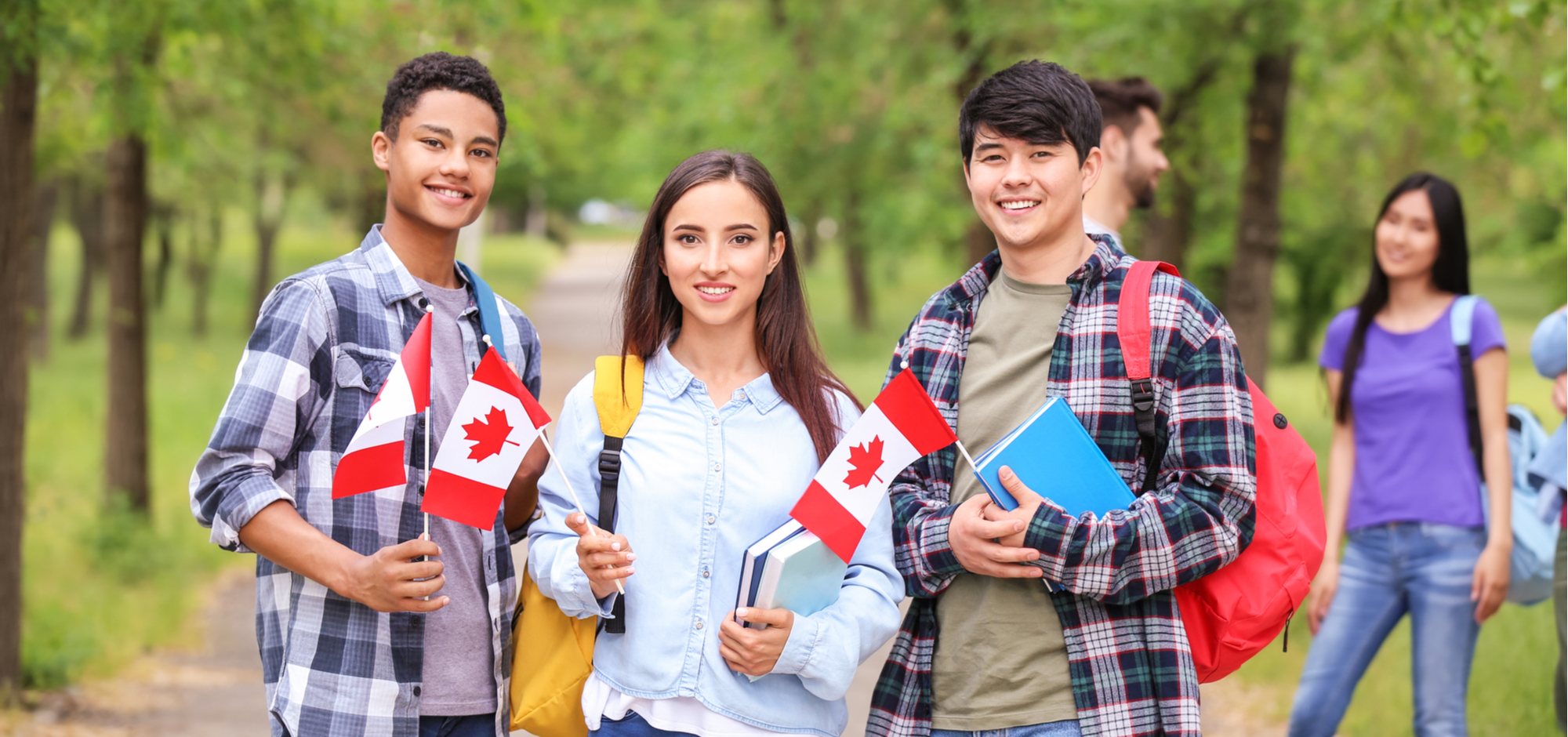 Canada offers a wide range of courses at all levels for international students to study abroad. If you are considering a bachelor's program, the average amount of time it takes to complete is around three years, but in some cases it can be four.
Some of the most popular programs to study abroad in Canada are business schools, medical and engineering universities. Whether you're looking for a BA, BSc, MBA or PhD, you can always find the perfect place to study in Canada.
Living in a foreign country while studying abroad can be an eye-opening experience for you. Not only will you get to see new places, meet new people and enjoy many local and cultural activities, you'll also gain a whole new perspective on life as a Canadian.
As the second largest country in the world, you may find that there is no shortage of opportunities for you to consider.
Why Study Abroad In Canada?
Canada's education system prides itself on being a world leader in research while remaining accessible and diverse. Compared to other higher education systems, Canadian degree programs can also seem more flexible.
No matter what degree you're pursuing, students have some choices when it comes to choosing classes. Therefore, Canadian students have more control over their workload and what subjects they study depending on the discipline.
In addition, students can choose from more than 200 institutions of higher education where they can earn a bachelor's, master's or doctoral degree. On average, a bachelor's degree will take four years, while a master's degree can be completed in one to two years.
The length of time it takes to complete a doctoral degree varies greatly, but on average it can take anywhere from four to six years. It is also important to note that all students, both Canadian and international, are responsible for tuition fees.
Study Abroad In Canada High School
Canadian public high schools offer an incredible variety of special subjects and activities, and there's no better place to be if you love outdoor sports, especially in the winter!
Many Canadian public high schools also offer an International Baccalaureate program, STEM programs, sports and dance academies, French immersion, and focused concentrations in subjects ranging from multimedia, communications, health and wellness, business, the environment, and more.
Many schools also provide special support for international students who want to improve their English quickly with English as a Second Language (ESL) courses that they take alongside classes with Canadian students.
International students can attend public schools in Canada on a study visa that can last for several years.
How Much Does It Cost To Study Abroad In Canada?
Tuition fees for international students vary by province and program. You will probably need between CAD 20,000 and CAD 30,000 per year to pay for your studies.
This range is only an average and will vary depending on the institution and program you are enrolled in. Housing, food, and other living expenses will depend on your location and your own needs, but $15,000 CAD per year is not uncommon.
Some international students choose to live off campus in an apartment. Rent for a typical two-bedroom apartment in Canada averages $1,577 per month*, but varies by city or neighborhood and type of home
How To Study Abroad In Canada
Once you have shortlisted your university options, double check that they are a Designated Learning Institution (DLI). This means that Canada recognizes them as reliable places to study and you don't run the risk of falling victim to education scams.
Also consider tuition fees, which can add significantly to your tuition costs. These vary depending on your country of origin, but universities offer more detailed information on their websites for each academic program.
Research your chosen subject and language of study.
Canada is bilingual, so you can choose a master's degree taught in English, French, or both. High grades are important in the application process. Many institutions require grades 70% above average. The higher your grades, the better your chances of getting into a good university.
If you are over 25 and have completed your last program at least two years before applying, you may be asked to provide information about your previous employment.
Apply to universities
Now is the time to contact your short list of universities, get their application packets and submit them in advance. Being able to apply to a dozen universities can be advantageous, but you have to factor in the application fee, which ranges from $100 to $250.
Do not apply randomly. Compare your options, determine your desired course and institution, and select one or two options as backups.
Be careful while filling the application form and ensure that you provide accurate information supported by documentary evidence.
Once that's done, it's time to face the excruciating wait until you get your approval. Once you confirm your interest, the university will send an acceptance letter, which plays an important role in the formalities ahead.
Apply for a study permit
Now that you have an institution ready to accept you, it's time to apply for a Canadian study permit. You can apply online or visit a local visa application center.
Your application must be accompanied by the letter of acceptance received in the previous step, your passport and documentary proof that you have sufficient finances to study in Canada.
If you applied to an institution in the province of Quebec, you will also receive a "Certificat d'acceptance du Québec" (CAQ) with your acceptance letter. Make sure you include this document with your study permit application.
Travel time
After processing the application and conducting an interview if necessary, the immigration officer will make a decision on your application for a study permit. If accepted, it's time to start planning your trip to Canada.
Your permit will have a start date which is the date from which the permit takes effect. Remember that you will not be allowed to enter Canada before this date. Plan your trip accordingly.
Requirements To Study Abroad In Canada
Valid passport
You will need a valid passport to obtain a study permit. According to the Canadian High Commission, it is important that you have a passport that is valid for the duration of your planned stay in Canada.
For example, if you plan to travel to Canada in September 2022 for a two-year course, your passport must be valid until at least September 2024.
Evidence of admission to a specified educational institution
You will need an acceptance letter from the university/institute you plan to attend. The designated educational institution is a university recognized by the Department of Immigration. If you are applying for Quebec, you will also need a CAQ that will be properly notified.
Confirmation of availability of funds
You must provide proof of funds when applying for a study permit. According to current standards, you must prove that you will have sufficient funds to pay for your studies as well as living expenses.
Canadian Immigration considers that a student needs at least 10,000 Canadian dollars for each year of your stay. In addition to the above two, the student will also need to prove that he/she has sufficient funds to pay back. 4. Passport size photographs
If you have opted for the offline application, you will need two passport-sized photographs that meet the above standards.
To apply online, you must purchase a digital copy of the photo, which must not exceed 4 MB in size. Other requirements are a standard neutral facial expression, a plain background, and no headgear (except for religious purposes).
Image size must be at least 35mm x 45mm and the image must be recent (not older than 6 months). Your name and date of birth must be written on the back of each photograph
Immigration Medical Examination (IME)
Canadian immigration requires international students from India to undergo a mandatory immigration medical examination with crewed doctors.
Students must make an appointment and visit the indicated doctors for a medical examination, preferably one week before the start of the visa application.
This is necessary in order to give the doctor enough time to check and upload the necessary documents. It is always recommended to make an appointment with the nearest facility/practitioner according to the list of doctors in the kit.
The consultant doctor will carry out a full medical examination and may refer you for a chest X-ray and laboratory tests. Once the examination is complete, the doctor will send the results to CIC.
English language or French exam assessment
Although not required at the time of application, we strongly recommend that you appear and receive an English language proficiency assessment before starting the visa application process.
As it was, you would have to provide your English proficiency level to prove your admission to a Canadian university. TOEFL, IELTS, etc. are acceptable.
Statement of purpose
When applying for a study permit in Canada, you will be required to submit an essay stating the purpose of your trip to Canada and why you have chosen this particular institution. This will be offered as an optional document in the checklist, but we strongly encourage you to submit it.
What Is The Language Proficiency Requirement To Study Abroad In Canada?
Students in Canada can choose from a wide range of English and French language programs. Depending on which language you choose to study, you will have to prove your level of proficiency.
Basic English language exams accepted by leading universities in Canada:
IELTS Academic
PTE Academic
C1 Advanced
TOEFL iBT
Some universities may accept other English language tests, such as:
CAEL (Canadian Academic English Language Assessment)
CanTEST (Canadian Test of English for Scholars and Trainees)
MELAB (Michigan English Language Assessment Battery)
French language tests accepted by Canadian universities
What Are The Requirements For A Student Visa To Canada
Students need a study permit to study in Canada. While a student visa allows you to enter Canada, a study permit verifies your stay in Canada. This is a mandatory immigration document for a foreign student.
If you have a study permit, you must remain registered and make reasonable and timely progress to complete the course.
Your study permit is always accompanied by a visitor visa or electronic travel authorization (ETA). Note that a study permit is a document that allows you to study in Canada, while a visitor visa or ETA allows you to enter Canada.
Your expert will help you get the latest information and put you in touch with authorized migration experts.
Immigration Requirement To Study Abroad In Canada?
You can apply for a Canadian study visa if you meet the following criteria:
You must qualify as a fully vaccinated traveller. AstraZeneca/COVISHIELD, Bharat Biotech Covaxin etc are some of the accepted vaccines.
You have been accepted into a Designated Learning Institution (DLI).
You must confirm that you have sufficient funds to pay for: tuition fees, living expenses for yourself and family members accompanying you to Canada, and return transportation for yourself and any family members, accompanying you to Canada
You must prove that you have a clean record and no criminal record. Applicants must produce a police clearance certificate in support of this.
You must undergo a medical examination and provide a medical certificate confirming that you are healthy.
In addition, during the visa interview, you need to convince the visa officer that you will leave Canada after completing your studies.
Conclusion
There are many study abroad programs in Canada available to choose from. Although you are interested in exploring a new country, you should also consider what study environment and living situation are best for you.
Consider the cost of living and policies of the institution you decide to attend. Find out how many and which credits will be transferred to the school of your choice in Canada. Also, don't forget to decide how long you want to stay abroad.
Many study abroad programs allow you to stay for weeks, months, semesters, or even years. As you begin to explore your options, ask yourself if studying abroad is right for you. It is not suitable for everyone.
How to Study Abroad Canada FAQs
What Is The Processing Time For Canada Student Visa?
Processing time is the time it takes CIC to process a visa application.  It starts when the applicant submits an application, until the day of the final decision.  Therefore, there is no specific deadline for processing an application for a study visa in Canada.  This usually takes about 12 weeks.  Applicants (both online and paper) can view the status of their applications through their MyCIC accounts.
What Happens When Your Study Permit Expires Before Completion Of Your Studies In Canada?
Students must have a valid study permit to stay in Canada.  If in this case your study permit expires before the completion of your studies (programme), you need to apply for an extension of your study permit.  Ideally, you should apply at least 30 days before your current permit expires.  Candidates can submit their applications by mail or online.
Can Spouses Accompany Full-Time Students On A Dependent Visa?
Spouses can accompany full-time students on a dependent visa.  It is only necessary to show that there are sufficient funds to support them.  Spouses can also work full-time if they live for a year or more.
In some cases, you may be able to apply for an open work permit if you intend to accompany your spouse or domestic partner to Canada.  With an open work permit, you can find and accept any job when you arrive in Canada.  You do not need a job offer or a positive labor market impact assessment to apply for a work permit.
References
studyabroad.shiksha.com – Canada Student Visa Guide: Study Permit, Requirements, Fees, Application Process
Editor's Recommendation