Nollywood actor, Alex Ekubo's ex-fiancé, Fancy Acholonu, has claimed that the actor refused to be intimate with her during the five years they were together.
Fancy Acholonu made the revelation in a recent interview with media personality, Stella, where she spilled the tea on the circumstances surrounding her split from the actor.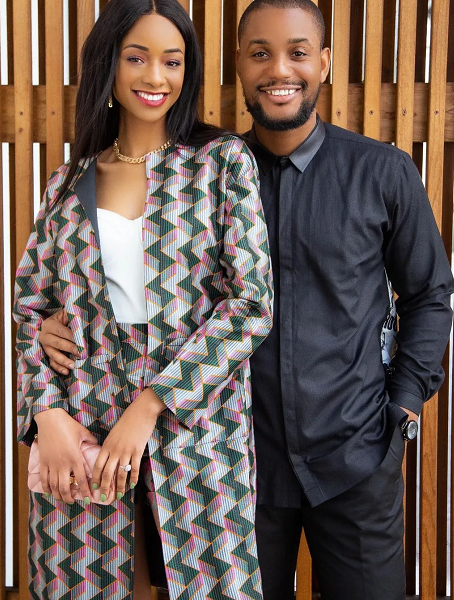 According to Fancy Acholonu, Alex Ekubo said he wanted to be celibate because of his religious beliefs, but continued to cheat on her with curvy women despite not being able to "perform."
The US-based model said the whole experience was quite confusing for her and it affected her self-esteem because she kept herself for Alex Ekubo.
Read the excerpt from the interview below,
"STELLA – So there is no chance of a reconciliation?
FANCY -No
STELLA -Now let me ask you straight up… There has been so much talk going around since you broke up with Alexx… They say you found out that he swings both ways? if it's not true, at least correct that impression that your breakup caused, it would only be fair to him…
FANCY -We can't, it's too messy, I tried my best. He wanted to get back to me as much as I did. We've been at this for one year. But he felt since I broke up with him I should do more of the work. I was fine with that but his methods are cruel and constantly public.
His s#xuality is not the reason I broke up with him. I'm very open-minded so regardless of what he prefers, love is love for me. I loved him for his personality and heart nothing more. He didn't want to be with me intimately which was confusing and difficult for me to understand especially for 5 years so it did affect my self-esteem as I kept myself for him and when he would cheat with curvy women he wouldn't perform with them either so I don't know, I can't confirm or deny his s#xuality but for me, I loved him despite all and he still found ways to hurt me.
STELLA – Dated five years and no intimacy? Did you confirm he was cheating? caught him or you were told?
FANCY -Yes, that is embarrassingly true. When I met him I didn't have much experience so it was easy to convince me that his decision was because of religion. But as he would constantly cheat and yes I caught him, it would hurt me because that's not part of the religious belieF he made our celibacy to be. Honestly, this whole thing has been complicated beyond words so it's unhealthy for me to continue this relationship. I guess I needed this post he begged me to do so that I can see his intention was just to clean up his image. I am truly sorry I ever posted a breakup message, it's a guilt that has haunted me and he plays on that. I can't fix the past, but his constant punishment even though my life in their truth statement has truth to it, this embarrassment is not something I deserve."