How To Study Abroad In The UK (United Kingdom) | Programs And Best Steps
Study abroad in the UK and not only will you graduate with a degree that is recognized and respected around the world.
You will also receive a world-class education that will prepare you for your future career and help you stand out in the competitive international job market.
Studying abroad in the UK gives you a great chance to explore a whole new country. Discover iconic cities, historic sites and natural beauty.
This guide on how to study abroad in the UK is designed to help you find out more about studying in the UK as an international student and includes sections on choosing the UK as a destination, choosing a place in the UK, learning more about the country.
Why Study Abroad In UK?
Hundreds of thousands of international students study in Great Britain every year, thanks to which Great Britain constantly occupies high positions of popularity. With its diverse population and prestigious school reputation, the UK is a natural destination for international students.
And for students around the world seeking an English-language education, what better place to study than the country that invented the language?
With an excellent higher education system and hundreds of world-class universities, the UK promises a rich experience for international students.
Where To Study Abroad In UK
The United Kingdom is home to many fantastic colleges and the most prestigious educational institutions in the world. Universities and institutes are epicenters of high-quality education.
Students can study in a variety of locations, including world-renowned cities such as London, Manchester, Birmingham, Liverpool, as well as other but intriguing locations such as York, Loughborough and Brighton.
The UK is a global educational hub, attracting thousands of students from the UK and other countries.
Requirements To Study Abroad In UK
Students who wish to pursue higher education in the UK immediately after high school must complete 10+2 from a recognized Indian university and have the minimum marks and relevant requirements for their chosen program and university.
Here is a list of requirements to study in the UK at undergraduate level:
Original academic certificates and transcriptsfrom previous educational institutions.
Statement of purpose
Letters of recommendation
Scores of English Proficiency Tests
Passport and other identity documents
Bank statements to confirm financial funds
Offer letter
Student visa
How To Study Abroad In UK
Choose where you want to study
One of the most important and exciting decisions you will have to make is where you are going to study. You will most likely spend at least three years studying abroad, so you need to make sure you choose a place that you will enjoy living in.
Create a short list of courses
Make a shortlist of up to six universities and courses you want to attend. This can increase your chances of getting a place, but it's important that you only list universities you'd be happy to live and study at and assess the entry requirements, as you may have to pay application fees.
Although it will take a little longer as you may have to apply multiple times and you will need to pay for each application, it means you can apply to courses that may be harder to get into knowing you have backups in case you fail.
Check the application processes
The exact application process will vary from university to university and from country to country. Some countries have similar centralized systems to UCAS in the UK, but many require you to apply directly to the university.
You should check the university's website to find out what application process you need to follow and what the entry requirements are.
Many students who want to study abroad use an international admissions service to help with their application. Advisers can help you find a university that matches your ambitions and can guide you through the application process right through to admission.
Keep your documents handy
When you are ready to apply to an overseas university, you will need to gather a number of documents to apply. They include:
Your A-level qualifications and certificates
A letter of recommendation or reference, usually from one of your teachers
An essay or personal statement highlighting your interest in the topic
Certified copies of identity documents, including passport
If the program you have applied for is taught in another language, you will need to prove your knowledge of that language.
However, many university programs for international students are taught in English, so in this case you will not need to provide proof of your language skills.
Submit an application
Many universities allow you to apply online through their website or a third-party site similar to UCAS. You may need to register and create an account with the University before you can complete the application.
To submit documents online, you may need to make certified copies and then scan and attach them to your application. Some universities also ask for original documents to be sent by post.
If you are applying to a non-English speaking country, you may need to have your documents translated, but most will accept them in English. For the exact application process, go to the university's website and follow their instructions carefully.
Pay application fees
Many universities will charge you an application fee. This can vary by country and university, but can be as little as £50. You will need to pay this amount when you apply, often by credit or debit card.
These fees are usually non-refundable, so if your application is rejected or you choose not to accept an offer from the university, you will not receive a refund. If you are accepted, the payment may be deducted from your tuition fee.
Get your offer
If your application is accepted, you will receive an offer letter from the university. As in the UK, your offer may be conditional if you have not yet completed your A-Levels.
The letter should tell you what grades you need to get to be accepted, and you'll need to provide proof of your grades when you get your results.
You may receive an unconditional offer, which means you have met all the necessary academic and non-academic requirements for admission to the university.
The letter should describe the steps you need to take to accept the offer, and may include a deadline by which you must respond.
Deal with the visa
This is a key part of studying abroad that you should arrange before you travel to begin your studies in a new country. If you are going to study in another EU country after 31 December 2020, make sure you meet all their visa requirements.
If you don't, you may not be allowed to stay after the Brexit transition period ends. The visa process and the type you need will vary depending on the country you are studying in, but most applications require:
Confirmation of your place of study at a university in this country
Proof of residence
Identity documents
Confirmation of the availability of funds for yourself
Passport size photos
Some countries allow you to apply for a visa online, but others require you to visit one of their consulates or embassies in the UK.
Get student insurance
Make sure you have a study abroad insurance policy before you travel. It's important to remember that you won't be able to use the NHS while studying abroad and medical bills can be expensive, so having insurance cover is essential.
Arrive at university
When you arrive, the University's International Students Office will be on hand to help you find accommodation and make sure you register and enroll at the University. You will need several documents to register, including your passport and visa.
International student staff also offers a number of support services that you can benefit from while studying abroad. This may include counselling, as well as support for any academic issues that may arise, or technical assistance with visas or job searches.
Immigration Requirement To Study Abroad In UK
If you need a visa to study in the UK and you are not a citizen of an English-speaking country or have a degree that is taught in English or in an English-speaking country, you will need to meet the UKVI (UK Visas and Immigration) English Language Requirements.
You can do this by taking an accepted Protected English Language Test (SELT) at a UKVI approved test center and by achieving the required level of English no later than 2 years before you receive your CAS (Confirmation of Acceptance into Study) for your course of study.
Immigration Requirement To Study Abroad In UK
The student must obtain an academic course offer from a licensed student sponsor
The student must have sufficient financial resources to support themselves during the course
Student must be able to speak, read, write and understand the English language
If the student is 16 or 17 years old, they need parental consent
Best Place To Study Abroad In UK
London
The great thing about London is that it is both brilliantly British and incredibly international. As the capital, it is the epicenter of UK culture and entertainment, and one of the most diverse cities on the planet.
The result is a vibrant city that you'll love – just be prepared for endless conversations about how expensive everything is.
Glasgow
The Hogwarts-like University of Glasgow is one of the UK's oldest institutions, and the city is home to two modern universities as well as the prestigious Glasgow School of Art. Glasgow's student body has long been active in the city's history of political activism, making it a great place to be politically and socially engaged.
Manchester
Unlike many other cities where universities are spread out, Manchester's three universities, as well as their unions and halls of residence, are clustered together south of the city centre. It creates a bubble almost like a college campus, but at the same time it's the short bus life of a big city.
Cardiff
Cardiff is the largest city in the smallest country in the United Kingdom (Wales), which means it's cosmopolitan enough to be exciting while retaining a small-town charm. It boasts great student nightlife, regular sporting events and a great waterfront.
All this is concentrated in a relatively small area, which makes navigation extremely convenient. It's also quite cheap compared to other major UK cities, making it ideal for students with disabilities.
How Long Does It Take To Get A Travel Visa To Study Abroad In UK?
You should receive a decision on your visa within 3 weeks of your appointment at the visa centre or using the ID Check app if you are applying for Student visa or Child student visa.
You may be able to get your visa faster or access other services depending on the country you are in – check with your visa centre.
If you are studying for 6 months or less and have applied for a standard visitor visa, please refer to the decision time to visit the UK.
You may be able to get your visa faster or access other services depending on the country you are in – check with your visa centre.
Conclusion
The United Kingdom is the most preferred international destination for higher education worldwide. The country offers a wide range of specializations at different entry levels, along with a vibrant campus life and a cosmopolitan experience for international students.
The UK is also home to over 300 universities and most of the world's top-ranked universities with the lowest acceptance rates. It offers quality education, affordable housing, scholarships and, above all, excellent job opportunities after graduation.
How To Study Abroad In UK FAQs
Is It Costly To Study Abroad In UK?
You might think that studying abroad is expensive, but UK universities charge up to £9,250 a year, so studying at home isn't necessarily cheaper than studying abroad at degree level or going abroad on a year-long exchange.  In some European countries, such as France and Germany, tuition fees are lower and the cost of living is the same as in the UK.  After Brexit, British students will no longer have fee-paying status at European universities, but some may charge low tuition fees to international students.
What is CAS Letter?
Confirmation of Acceptance to Study (CAS) is another important requirement for studying in the UK.  Without this letter, students cannot apply for a student visa.  The CAS letter is issued by the selected university/institution after students have submitted an unconditional offer letter.  This is a comprehensive letter that is issued electronically and is issued on a first-come, first-served basis.  It contains a unique license number that indicates that the university has accepted your application and invited you to study at its institution.
Which English Language Tests Are Required To Study In UK?
English proficiency tests are the most important and common requirement for studying in the UK.  All universities and courses require international students to prove their English proficiency by submitting test scores such as the International English Language Testing System or IELTS, the Test of English as a Foreign Language (TOEFL) and the Pearson Test of English Academic (PTE Academic).  While these are some of the common English language tests for admission, students can also take Duolingo English tests, Cambridge Certificate of English Proficiency (CPE) and Trinity Secure English Language Tests (SELT).
References
studee.com – The ultimate guide to studying abroad as a UK student
Editor's Recommendation
UCLA Study Abroad: Study Abroad With UCLA
Studying abroad is a transformative academic experience that every college student should have. In fact, thousands of UCLA students choose to study abroad each year!
UCLA's Office of International Education (IEO) is a destination for students studying abroad. IEO offers a full range of services to UCLA and international students who wish to study abroad.
UCLA team of study abroad consultants and program coordinators advise students on academic, cultural and financial issues.
About University of California, Los Angeles
The University of California, Los Angeles (UCLA) Office of International Education offers many study abroad opportunities in a variety of forms, all designed to meet students' academic and personal goals. Many programs offer financial aid and scholarships.
The program options are divided into 5 categories. The UC Education Abroad Program (EAP) offers academic programs in a large number of countries for the summer, semester and academic year.
UCLA Travel Study focuses on short-term programs around the world taught by UCLA faculty. UCLA's exchange is based on programs offered by partner universities around the world.
Non-UC programs are available to students who have not found an ideal fit elsewhere, and include programs offered by various study abroad providers.
ALSO CHECK: NYU Study Abroad: Study Abroad With NYU
Why Choose UCLA?
As a renowned public university located in a major urban environment, UCLA offers students a unique opportunity to combine quality academics with the excitement and cultural offerings of Los Angeles.
UCLA summer sessions offer more than 700 classes in dozens of disciplines. Courses are taught by top-notch faculty, including a number of Pulitzer Prize, Nobel Prize, and National Medal of Science winners.
The beautiful campus of the University of California, Los Angeles has a lush landscape and beautiful architecture.
Off campus, UCLA is located right next to the popular campus of Westwood Village, where students have easy access to a variety of shops, restaurants, theaters, museums and other activities.
Other common student attractions nearby include the Santa Monica Pier and Boardwalk, downtown restaurants and nightlife, the Hollywood Walk of Fame and Orchestra, Venice Beach, and food trucks.
ALSO CHECK: Cal Poly Study Abroad: Study Abroad With Cal Poly
Why Study Abroad With UCLA?
Study abroad for a summer, a quarter, or a whole year. Study with UCLA faculty and students or immerse yourself in the university. Do it for academic credits, an internship, or research as early as the summer after your freshman year.
Go to the best tourist destination or an unexpected corner of the world. No matter which program you choose, the experience will be variable.
The University of California scrutinizes every opportunity and has protocols in place to maintain the health and safety of students.
ALSO CHECK: UF Study Abroad: Study Abroad With University of Florida
How Does UCLA Study Abroad Work?
The Study Abroad Program at UCLA is designed for international students who are currently enrolled in a graduate program, those on a study break, or those who want to expand their horizons.
This program is an excellent opportunity for international students who want to spend a quarter or more at a top-ranked US university and earn transferable academic credit at the undergraduate, graduate, and professional levels.
Anyone, of any age, can participate in a study abroad program at UCLA Extension. Study Abroad programs allow students to choose classes from across the UCLA Extension catalog and attend for one, two, three or more quarters!
We even welcome local students (usually undergraduates) who are interested in an intern program and need additional support and programming.
ALSO CHECK: What Are The Best Study Abroad Programs In 2023?
About UCLA Summer Travel Study
UCLA summer study abroad program (s) are held in the summer only.  Countries include Europe and the Americas with a few select programs in China, Latin America and the Middle East.
The duration of the program varies from 3 to 6 weeks. Classes are partially classroom-based, with UCLA professors lecturing on-site. Topics covered mainly by the humanities and social sciences. Educational travel programs also include excursions and cultural experiences.
Students earn between 8 and 18 units of UCLA credit, which counts as residence. All courses must be passed for a letter grade. There is no GPA requirement to participate in the program.
A non-refundable registration deposit of $300 is required to hold your spot. A passport number is not required to take up a seat, but must be provided within 90 days of enrolment.
There is no official deadline for summer travel study programs. They open on November 15 and remain open until filled. Most programs tend to fill up in February, but more popular programs fill up earlier. Hard-hit programs may be filled as early as mid-November.
If you are interested in a high-impact program, we recommend that you plan ahead and register the same day that program registration opens. Check out the summer travel training programs on offer.
How To Study Abroad With UCLA
Please fill out the form at the bottom of the page and a representative will send you an application form. The key to the registration process is flexibility and having a well-designed course list.
To ensure that studying abroad at UCLA is a good fit for your educational goals, you must submit a proposed study plan that lists a minimum of 10 specific UCLA and/or UCLA Extension courses.
These courses must be approved by your home university's academic advisor for transfer credit before you come to Study Abroad at UCLA.
English Requirement
TOEFL or IELTS Scores: Submit an official Internet-based Test of English as a Foreign Language (TOEFL-iBT) score of 91 or higher (Students admitted with a TOEFL score of 91 to 99 must register for ESL X 433 C.
ESL X 433 C is a credit-supported English language course designed to improve students' ability to work, succeed in an academic environment.) or a score of 7 or higher on the International Academic English Language Testing System (IELTS); points must be achieved within less than 24 months of your application date.
University transcripts
Official university transcripts in English from your current university
Form of immunization
Completed vaccination form. Please fill out the form at the bottom of the page and a representative will send you an immunization form
Copy of passport
A clean copy of the identification page of your passport. The passport must be valid for 6 months after the first day of classes.
Financial verification
Financial certification can be a bank statement or bank letter showing that the sponsor has more than $16,100 per quarter (plus amounts for dependents, if applicable).
The document must be dated within the last 90 days. If the financial documents are NOT in the student's name, you must also submit a letter of sponsorship.
Estimated Total Costs is an estimate made by the university that includes tuition and an estimated amount you may spend on health insurance, housing, food, books and supplies. Airfare is not included in this estimate.
Application fee
A non-refundable application fee of $300 is payable to UCLA Extension. After receiving confirmation from one of our representatives, you must pay the fee online by following the representative's instructions.
ALSO CHECK: USC Study Abroad: How To Study Abroad With USC
How Does UC Education Abroad Program (UCEAP) Work?
UCEAP is a collection of programs held at universities around the world. More than 400 programs are offered, covering 42 different countries. Individual programs can last a year, semester or quarter.
You will find courses in almost all majors, both in the natural sciences and in the humanities. In addition to specific courses, some programs also offer internships or research opportunities.
The number of units offered varies by program, and units earned are transferred as UC credit and therefore do not meet UCLA residency requirements.
Each program has specific GPA requirements, and only grades established at UCLA are considered in the application process, so your first quarter grades as a transfer are important.
Transfers can be applied to programs during the first quarter, but they must remember to update their GPA after they receive their UCLA GPA.
Remember that some UCEAP programs are very popular and fill up quickly. Eligible students are generally accepted on a first-come, first-served basis until the program is full.
How Does UCEAP FINANCIAL AID Work?
Eligible students may apply for financial aid from the UCLA Education Abroad Program (UCEAP). This page describes the steps required to finance a study abroad program and what to expect.
Students must complete the FAFSA or CA Dream Act application by March 2nd. Unlike our other UCLA IEO programs, UCEAP students do not need to complete or submit an additional UCLA financial aid application.
If a student is studying abroad during the summer and this is their last semester as a UCLA student, they will need to complete the FAFSA one last time.
What Does UCEAP Financial Aid Cover?
UCEAP financial aid can cover the full cost of a study abroad program—this means tuition, program fees, and out-of-pocket expenses such as airfare, meals, and books.
This award consists of scholarships, grants and loans. The amount of aid a student receives on their Financial Aid Notice (FAN) determines their out-of-pocket expenses.
UCLA's financial aid office should be able to give you a very rough estimate of financial aid based on your previous FAFSA information, knowing that it may change when you actually receive the package.
To obtain an aid estimate, pull the budget estimate from the cost calculator on your UCEAP application page and bring it to the UCLA Financial Aid Office for review.
UCEAP Financial Aid Disbursement Of Funds And Payments
Financial aid recipients are not responsible for the first UCEAP payment of $950. A $50 late fee will be assessed and waived when UCEAP receives a financial aid award.
All accepted financial aid will be credited to the UCEAP student account within 10 days of the program start date. If students do not accept their full financial aid, they must pay the balance through their UCEAP portal.
There are fees or charges that may be payable before financial aid is paid (eg airfares, housing deposits). This must be paid by the student.
Conclusion
Study Abroad at UCLA is designed for international undergraduate students enrolled in degree programs at their home university who wish to attend UCLA to earn and transfer academic credits toward their degree programs.
Study Abroad at UCLA allows qualified international students from around the world to enroll through UCLA Extension in regular UCLA and UCLA Extension courses for academic credit during the fall, winter, and spring quarters.
Students may combine enrolment in the Study Abroad program with enrolment in UCLA summer sessions, such as spring and summer and/or summer-fall. Students wishing to enrol in UCLA courses in July, August, and September must enrol directly in the UCLA summer sessions.
References
vivecampus.com –Semester Abroad At UCLA
Editor's Recommendation
NYU Study Abroad: Study Abroad With NYU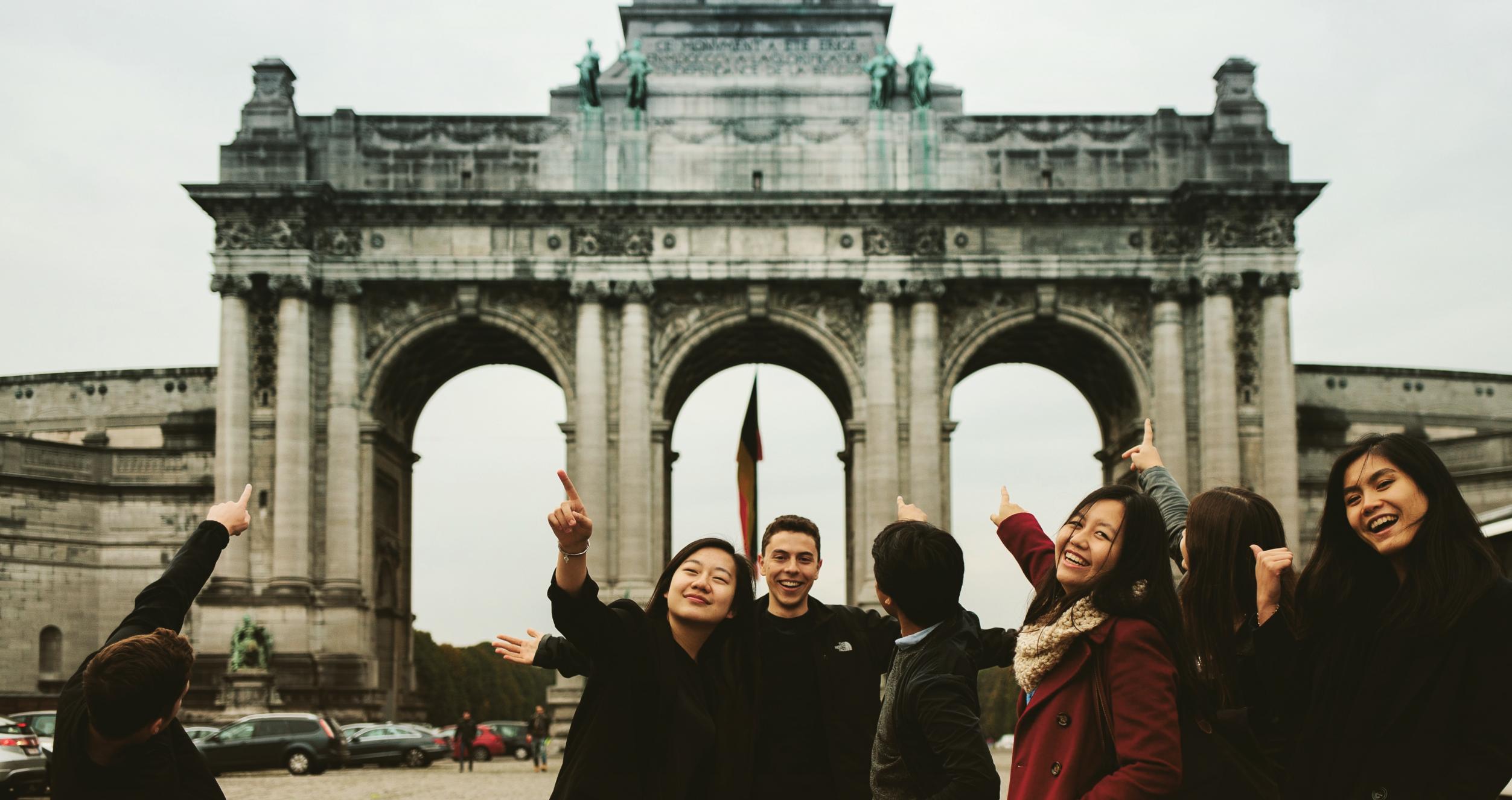 NYU believes that study abroad is critical to your education and personal development. So much so that they simplify the process as much as possible – from logistics to adaptation to a new environment.
You can also choose to exchange with NYU's 11 renowned partner institutions and 27 summer session locations. With NYU's global network, there's no need to worry about credit transfers.
For example, loans you take out in Madrid count in the same way as loans you might take out in New York. NYU's campuses and academic centres span the globe. So whether your NYU campus is in New York, Abu Dhabi, or Shanghai, you'll have unparalleled opportunities for study and travel.
About New York University
Located in Manhattan's Greenwich Village, New York University is a cultural mecca with a diverse campus. As one of the largest private research universities in the United States, NYU offers a range of disciplines and opportunities.
Although Arts and Sciences is the largest school, NYU is also well known for other schools such as Tisch, which boasts famous alumni such as Alec Baldwin and Lady Gaga.
A haven for art, music and culture, the university has a reputation for the artistic achievements of its students and the rigor of its curriculum.
NYU's location provides many opportunities and internships. The student body is quite diverse and the school is known for being open and liberal. Its commitment to diversity is evidenced by the many mentoring programs NYU operates.
The school is also well known for its study abroad programs, and more NYU students study abroad than any other American university.
ALSO CHECK: Cal Poly Study Abroad: Study Abroad With Cal Poly
Why Study At NYU?
NYU prides itself on being a campus without walls. So you won't find a traditional campus here. If you are applying to NYU, prepare to fully integrate into New York.
NYU has many majors and minors housed in individual schools. These schools include such recognizable names as the Tisch School of the Arts, the Tandon School of Engineering, and the Stern School of Business.
Choosing NYU means choosing a world-class program. What's more, it means attending the same program that Oscar, Nobel, Tony and Emmy winners have attended.
Learning from professionals who work in the fields they teach guarantees nothing less than a fantastic education.
ALSO CHECK: UF Study Abroad: Study Abroad With University of Florida
Can You Study Abroad With NYU?
Yes, in fact, NYU strongly encourages students to take full advantage of NYU's global network to study abroad during their undergraduate studies. You can plan to spend a summer, a semester or an entire year abroad.
If you plan to spend a full year abroad, you should keep in mind that you will need to complete all of your US college health prep courses in time for the MCAT.
NYU sites meet US college requirements, and you can complete your health requirements at sites like NYU London, NYU Tel Aviv, NYU Shanghai, and NYU Abu Dhabi.
In addition to the usual sites in the United States, Canada, Guam, Puerto Rico, and the Virgin Islands, the MCAT is administered in several other foreign locations on the same days as in the United States.
ALSO CHECK: What Are The Best Study Abroad Programs In 2023?
NYU Study Abroad Eligibility Criteria
Registered as a full-time student at New York University
Completed the first year of study (two full semesters) and will turn 18 by the beginning of the semester
Students must achieve sufficient academic success towards the degree determined by my home school.
NYU Sydney – 3.0 GPA requirement
Students on academic or disciplinary probation are not eligible to study outside
Students currently on leave from the University may be required to return to their home campus and successfully complete one academic semester (fall or spring) of full-time coursework before enrolling in NYU Study Away; it is determined on a case-by-case basis
ALSO CHECK: USC Study Abroad: How To Study Abroad With USC
How Does NYU Global Programs Work?
NYU Global Programs offer study abroad at 11 academic centers in Accra, Ghana; Berlin, Germany; Buenos Aires, Argentina; Florence, Italy; London, England; Madrid, Spain.
The list includes campuses in Paris France; Prague, Czech Republic; Sydney, Australia; Tel Aviv, Israel; Washington, DC, USA; Shanghai, China, and Abu Dhabi, UAE.
NYU's tradition of allowing students to study around the world began in 1958 with the founding of NYU Madrid. Since then, NYU's international reach has expanded rapidly thanks to the quality faculty and the many disciplines offered across our institutions.
NYU Study Abroad Summer Programs
Summer programs usually run from late May to late August. Summer programs are typically 2 to 6 weeks long, depending on the program. Typically, students can earn between 3 and 6 Stern credits.
All students who have satisfied Stern's core requirements (excluding Professional Responsibility and the Langone Core) and are in good academic standing are eligible to participate in summer programs abroad.
Eligibility For NYU Study Abroad Summer Programs
To enroll in NYU semester abroad program, all students must be in good academic and financial standing, meet Stern Core requirements (except Professional Responsibility and Langone Core), and not violate the Code of Conduct.
If students study abroad and graduate in the spring semester, students must sign up for professional responsibility in the fall semester prior to departure (limited spring availability). Students abroad are held to the same Code of Conduct and academic requirements as on the Stern campus.
The student must know and fulfill all MBA requirements. Students must meet with an academic advisor to review and approve study abroad course selections prior to enrolling in a study abroad program.
Full-time students should speak with the Office of Career Development (OCD) to find out which semester is most suitable for recruitment. Langone students should access the services of the Career Center for Working Professionals (CCWP).
Credit Requirements for NYU Study Abroad
If studying for a full semester, full-time students must earn the equivalent of at least 9 credits.
Langone students can participate in a full semester exchange and receive a full credit load abroad, but this does not transfer them to a full-time program and thus their career services continue to be provided by the Career Center for Working Professionals (CCWP).
Of the 60-credit MBA degree requirement, no more than 25% (15 credits) may be taken outside Stern's New York campus. If more than 15 credits are earned abroad, the additional credits earned cannot be counted toward the degree.
Courses taken abroad count toward elective requirements. No language courses, either in New York or abroad, may count toward the MBA degree. Up to 6 credits of international study abroad electives with an international focus may be applied to the Global Business major.
For all other specializations, requirements must be met at Stern. If a student does not achieve a passing grade (Grade "D") in the courses they study abroad, they will not receive credit at Stern and must make up these credits through additional coursework.
Credits earned abroad are considered credit/no-credit by Stern and do not count toward students' GPA.
Credits In Partner Schools
Students must enroll in business-related graduate courses and may not enroll in classes that are similar to material already taken at Stern. Non-business courses are never approved for transfer.
Students must earn a passing grade ("D" or higher) in courses taken at our partner schools in order to receive credit at Stern. Please note that refunds are not allowed in the event of a bad rating.
Final credit will be granted upon receipt of an official transcript from the partner school, which may take up to eight weeks after the end of the exchange semester.
Steps For Submitting An Interest Form For NYU Study Abroad
Log in to the interest form using your NYU Network ID and password.
Select the term you would like to study. You can choose either the fall semester or the spring semester. Students interested in the full academic year (fall and spring) must select the fall semester.
Submit all required sections of the form
Receive a confirmation email to access your individual registration portal. It will take approximately 15-30 minutes to access this page.
Click on the Enrollment Portal link and submit additional materials to be considered for scholarships, academic internships, and/or specialized programs for selected locations.
Opportunities are based on first place choice. NOTE. The deadlines for many of these additional opportunities coincide with study abroad deadlines. Please plan ahead!
ALSO CHECK: Best Places To Study Abroad For English Speakers In 2023
NYU Financial Aid And Scholarships
All undergraduate students who will receive a degree from NYU and have been accepted for a semester at the NYU Global Academic Center are automatically screened for the Global Pathways Scholarship and Global Programs Administered Awards.
Additional specialized awards are available to students depending on academic area of ​​interest and/or program choice. Application requirements and deadlines vary.
Tuition and registration fees for NYU full-time students remain the same for semesters spent worldwide if the student is enrolled in 12-18 credits. For each point earned over 18 points per semester, an additional fee per point is charged.
Chinese students at NYU Shanghai should speak with their advisors or the NYU Shanghai Global Affairs Office about how additional credits will affect their financial situation.
ALSO CHECK: Best Places To Study Abroad In Europe 2023
Conclusion
Short-term study abroad is a great way for students to earn valuable credits while learning about a new culture without spending a semester away from home. Most of the summer 2023 travel programs are administered by a separate NYU school, while others are administered by the Office of Global Programs.
School-based and OGP-managed programs share a commitment to academic rigor and cross-cultural immersion, with all OGP programs working closely with NYU academic departments to ensure an enriching study abroad experience. Students are encouraged to explore all summer 2023 study opportunities, keeping in mind that deadlines, application requirements, and other program details may vary by program.
References
nyu.edu – NYU Students
Editor's Recommendation
Cal Poly Study Abroad: Study Abroad With Cal Poly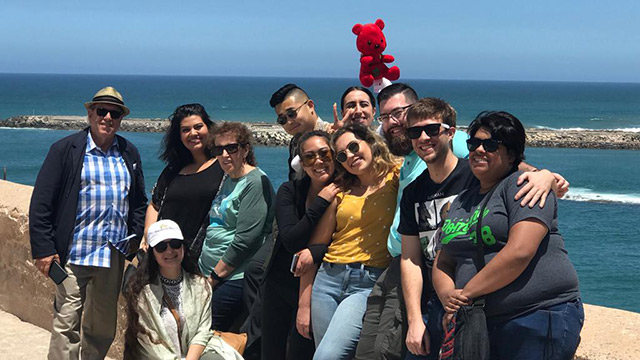 Cal Poly students have many opportunities to study abroad for a year, semester or summer and earn academic credit. Students are encouraged to attend one of the informational meetings held throughout the year where they can learn about the various programs available to them.
You can enjoy Cal Poly ideal study abroad program or experience an internship abroad in one of the wonderful locations around the world.  Gain international experience, make lifelong friendships, and build your resume while living and studying abroad.
About Cal Poly
The first polytechnic school in California was founded. It was originally known as Cal Poly San Luis Obispo. In 1924, it was subordinated to the California State Board of Education. California Polytechnic State University has the second largest campus in the country.
It covers an area of 9,178 acres. The whole region supports the university philosophy of "learning by doing". Santa Cruz County has farmland, main campus, 2 properties. Swanton Pacific Ranch is also a part of it.
The university is located outside of Davenport and covers an area of ​​3,200 acres. This greatly helps the students of the Faculty of Agriculture, Food and Environment.
California Polytechnic State University has 6 colleges, including the College of Agriculture, Food and Environmental Sciences, the College of Liberal Arts, the College of Natural Sciences and Mathematics, the College of Architecture and Environmental Design, the College of Engineering, and the Orfalea College of Business.
ALSO CHECK: UF Study Abroad: Study Abroad With University of Florida
Why Choose Cal Poly?
For more than 100 years, Cal Poly has intentionally combined a theoretical approach to its curriculum with hands-on, professional, and experiential learning opportunities to offer a "Learn by Doing" education.
Students are prepared to be well-rounded professionals and systems thinkers, problem solvers and leaders who can adapt, develop, inspire and succeed.
Cal Poly students enjoy one of the largest, most comprehensive university facilities in the US, consisting of a 6,000-acre main campus, an oceanographic research facility in nearby Avila Beach, and a 3,000-acre field laboratory north of Santa Cruz, California.
From perfect Mediterranean weather to delicious cuisine, award-winning wines, breathtakingly beautiful hikes, and soft sandy beaches, San Luis Obispo has something for everyone!
ALSO CHECK: What Are The Best Study Abroad Programs In 2023?
How Does Cal Poly Study Abroad Work?
Cal Poly Study abroad programs range from week-long spring break trips to year-long immersive experiences, and many allow you to use financial aid to fund most or all of your travel.
Most of the courses you take can meet major, minor and general education requirements, and with careful planning, it shouldn't affect the time it takes you to graduate. The Cal Poly International Center is here to help you plan.
Students may also have the opportunity to participate in non-CPP programs administered by other institutions or organizations.
They should make advance arrangements with the host program and work closely with the Office of Study Abroad and their academics or faculty to ensure approval and credit transfer. Students pay directly to the host institution or organization.
ALSO CHECK: USC Study Abroad: How To Study Abroad With USC
Cal Poly Study Abroad and Extension Programs
The College of Extended Education and Global Engagement (CEEGE) offers courses and programs for professional and personal development, as well as for professional licensure, with no entry requirements.
Some extension courses are available for optional academic credit, while others are offered on a non-credit basis. More information is available on the Extended Education website.
How Does Cal Poly Open University Work?
Enrolling through the Open University allows you to try out regular university courses, get a head start at college while still in high school/community college, continue your studies in residence or renew your student status.
Participants choose courses from the regular class schedule and fill out the advanced training registration form.
If a seat is available at the first class meeting, they must have the form signed by the instructor and the department office, then return the form and pay the fees to the College of Advanced Education and Global Engagement (Student and Business Services Building, Room 211).
Open University is not available to undergraduate students (officially admitted and eligible to enroll at Cal Poly Humboldt during the current semester or the previous two semesters).
In addition, regularly enrolled students who are academically suspended from Cal Poly Humboldt are not eligible to enroll in Extended Education and Global Engagement coursework during the academic year.
See Bachelor's Degree Requirements and Master's Degree Requirements for information on restrictions. More information is available on the Open University website.
Cal Poly Software Engineering in Italy
Study software engineering while living in Rome during the fall quarter of 2022. Cal Poly's Software Engineering program in Italy will immerse you in an exciting foreign culture while you complete core engineering courses toward your degree.
Students will also attend exclusive weekly workshops at the European Space Agency in Frascata, near Rome. You get to live like a local while studying in the Italian capital for 10 weeks.
You'll learn Italian language and culture with a native-speaking teacher, and the program includes visits to many of the Eternal City's main sites, day trips to nearby attractions, and a three-day excursion to Florence and Pisa.
The program is open to Cal Poly software, computer science, and computer engineering students. Participants will earn a degree and GE credit while learning about Italy's historic and diverse culture and becoming global citizens.
How To Change Classes You Study Abroad In Cal Poly
If you decide to take a course that wasn't signed into your credit transfer agreement before you left, you can still get approved for that course.
Simply email your academic advisor (for major or minor courses) or the Registrar's Study Abroad Liaison (records@humboldt.edu) regarding any General Education/GEAR courses.
You will need to include the course title and course description (links are fine) and ask how this can be used towards your degree requirements. If you already have a course syllabus, please email it as well.
Your supervisor can then email you back with how the course can be applied to your degree requirements. Be sure to keep any written correspondence from your supervisor!
If you wish, you may also forward the email in which your supervisor informs you of course approval to the Study Abroad Coordinator so that he or she can place a copy of the email correspondence in your file so that you have a record of how the course was approved by the advisor.
DO NOT throw away your syllabi and term papers (papers, projects, etc.) before you get home. Your supervisor may ask to see your work for final credit assessment.
How Long Does It Take To Receive Final Transcripts From Your Cal Poly Study Abroad?
It can often take several months to receive final transcripts of your experience abroad. Some programs automatically send official transcripts to the Cal Poly Humboldt Study Abroad coordinator.
In other cases, the student will need to submit a formal transcript request. Please contact your program provider or study abroad coordinator if you have questions about how to obtain official transcripts for Cal Poly Humboldt.
Once received by the Registrar's Office, your coursework will be added to your record and appear on your DARS report. It may take 1-3 weeks for the work to appear in DARS after the transcript is received.
If the CTA is on file, the coursework will be matched accordingly. Any non-comparable coursework may require additional approval through an academic advisor or the Office of the Registrar.
Cal Poly Study Abroad Application Process
Create a profile – Click "Login" at the top of this website. You can save the programs you are interested in to your profile.
Next, read each of the program types to help you decide which one best suits your personal and academic needs. Cal Poly Humboldt offers students many different types of programs to choose from.
These programs differ in the types of loans offered, the types of financial aid you can take advantage of, and the duration.
\Make sure you meet the eligibility requirements for the program and complete the cost comparison chart to make sure you can afford the program. If you are a recent enrollee at Cal Poly Humboldt, we recommend that you do not apply to study abroad in your first semester.
Please note: If you have recently attended Humboldt and have not yet established yourself as a Humboldt student, you are limited to CSU IP programs and/or two-way exchanges only!
For most programs, you will need to complete two applications. Application materials become available on this portal approximately 6-9 months before the study abroad semester.
Should I Study Abroad With Cal Poly?
You MUST have a passport to travel abroad. It must be valid for 6 months after you plan to return home. Apply for a passport now if you don't already have one. Leaving the US as a DACA student carries great risk and, if pursued, requires significant planning.
If you are a DACA student, you should consult with an immigration attorney about the USCIS Advance Parole travel authorization process before leaving the US or applying to study abroad.
An experienced immigration attorney can help analyze possible scenarios, weigh the risks, and assess your individual situation.
It is important to keep in mind that even if you have been granted parole, this does not guarantee that you will be allowed to re-enter the US.
The Study Abroad Coordinator is not an immigration attorney and cannot advise you on the immigration implications of studying abroad as a DACA student or assist you with a USCIS Advance Parole application.
How To Study Abroad With Cal Poly
Cal Poly Study Abroad is a program that allows students to explore the world and gain a deeper understanding of the global community. The study abroad program provides students with the opportunity to participate in cross-cultural learning.
Students will have the opportunity to live, work and study in another country or region. Cal Poly has approved more than 500 study abroad programs at universities in 75 countries.
Students can apply for these programs through a simple online application process. This process is handled by the Office of International Programs and Services.
ALSO CHECK: Best Places To Study Abroad For English Speakers In 2023
Which Countries Does Cal Poly Offer Study Abroad Program?
International students can choose to study at one of the 23 CSU campuses located in different countries. Cal Poly has an extensive study abroad program with study abroad opportunities in Asia, Africa, Australia, Europe, and the Middle East.
Or study on a campus near an international border so you can probably cross it at your leisure. Studying abroad will open up new opportunities for learning and cultural experiences.
Cal Poly has more than 21,000 students, and approximately 15 percent of those students are out-of-state.
ALSO CHECK: Best Places To Study Abroad In Europe 2023
Is Cal Poly Expensive?
Cal Poly is one of the most affordable universities in California, with annual tuition and fees for California residents between $10,000 and $20,000. The university also offers financial aid to all eligible students, including out-of-state students.
Conclusion
Last year, more than 1,300 Cal Poly students studied in Australia, Brazil, Italy, Spain, Thailand and other regions around the world. With over 500 approved study abroad programs in 75 countries, there are opportunities to suit almost everyone's academic and personal preferences.
In fact, 23 percent of Cal Poly students study abroad, one of the highest percentages in the CSU system. A variety of study abroad programs are available. Cal Poly Global Programs offers Cal Poly courses taught by our faculty.
International exchange programs and partner programs of Cal Poly and CSU are more exciting and allow you to study at partner universities for up to one year. There is also the opportunity to participate in the National Student Exchange and study at partner universities in the United States and its territories.
Editor's Recommendation