Nigerian actress, Ireti Doyle, who recently confirmed her divorce from veteran actor and TV presenter, Patrick Doyle, has explained why she decided to focus on making money after a few years into acting.
Taking to the microblogging platform, she revealed everything she wanted from the beginning was to act, to perform and to be seen. However, it occurred to her that her career should bring her fortune and this led her to focus on making money.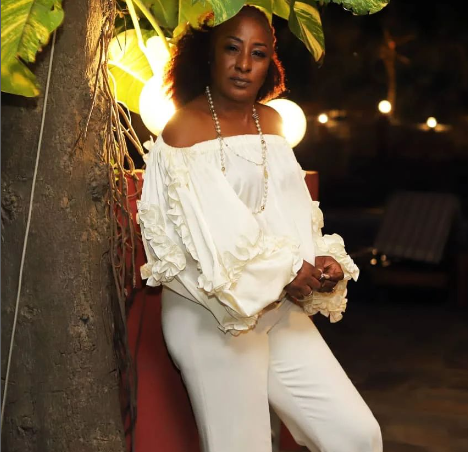 She went on to say that this affected her judgment and the way she moved.
Ireti went on to say that she realized that "fame and fortune" come with a special responsibility that should guide the way one moves after her first viral video received a number of interpretations, some of which were completely off-topic.
She tweeted;
"In the beginning, all I wanted to do was act; to perform and be seen. It was about 5 yrs in that it struck me, omo, this "work of my hands" was supposed to bring me fortune. Then I began to focus on the money, and that's where strategy began.
"I became selective and it informed how I moved. I think it was another 5 years in, a bit of fame & fortune had found me. I can't remember what the public post was about now, but that's when I experienced "going viral" for the 1st time.
Oh, the different interpretations – many of them totally off the mark. Then it hit me again; whether I realised, liked, signed up for it or not; with "fame & fortune" comes a certain level of responsibility which should guide the way one moves. Wisdom, not cowardice."