Man Who Couldn't Speak Until Age 11 Becomes Youngest-Ever Black Professor At Cambridge University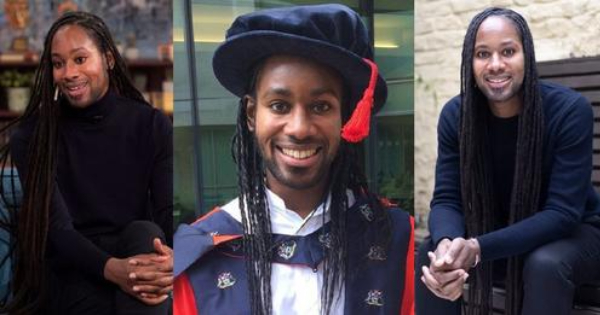 A 37-year-old sociologist, Jason Arday, who couldn't speak until he was 11, has become Cambridge University's youngest-ever black professor.
Jason Arday, who couldn't read or write until he was 18, was reportedly written off by specialists when he was just 3 years old after being diagnosed with autism spectrum disorder and global developmental delay.
He was able to overcome his speech impediment with the help of his Ghanaian mother, Gifty, a mental health nurse, his close friends, Sandro Sandri and Chantelle Lewis, and the song of Enya.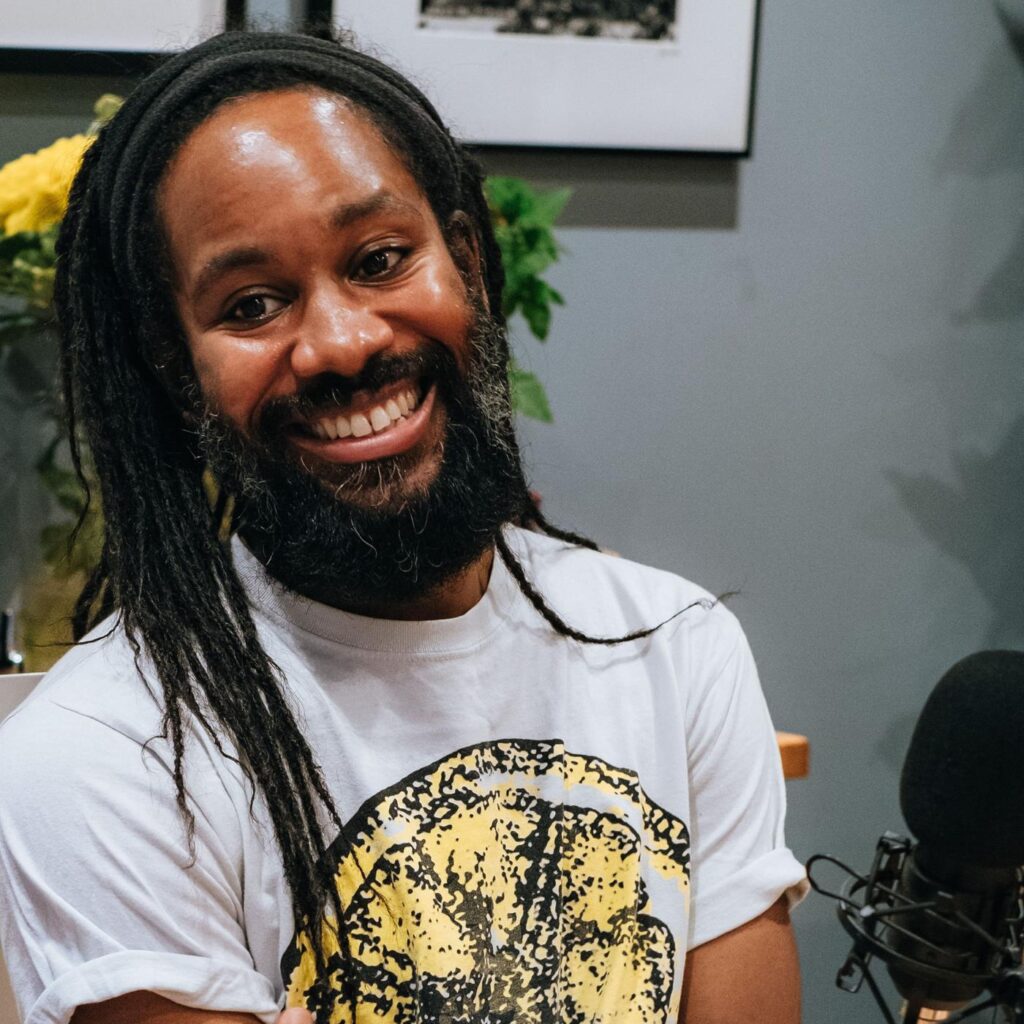 Reflecting on his journey, the Cambridge professor said;
"A lot of the cues I learned in terms of speaking and understanding came through music. There was a lot of music played in my house to explain the use of sounds. My mum's obsessed with Gaelic and Celtic culture. So there would often be Enya playing in the house. She would say: 'This is what a river sounds like'. Or: 'If I were to speak to explain what a river sounds like, these are the words I might use.'
"Now, she's probably thinking: 'I've tried everything, and none of this is working. But what she would have no idea of is that all of those things, those thousands of hours she spent with me, sacrificing and forsaking her own career, were all worth it.
"It was all registering. And I guess that that moment of triumph comes at 11 and I pull my hearing aid out and the first word I actually said was: 'Hello'. And I used it in the right context! My mum was like: 'What did you say??' And I said it again."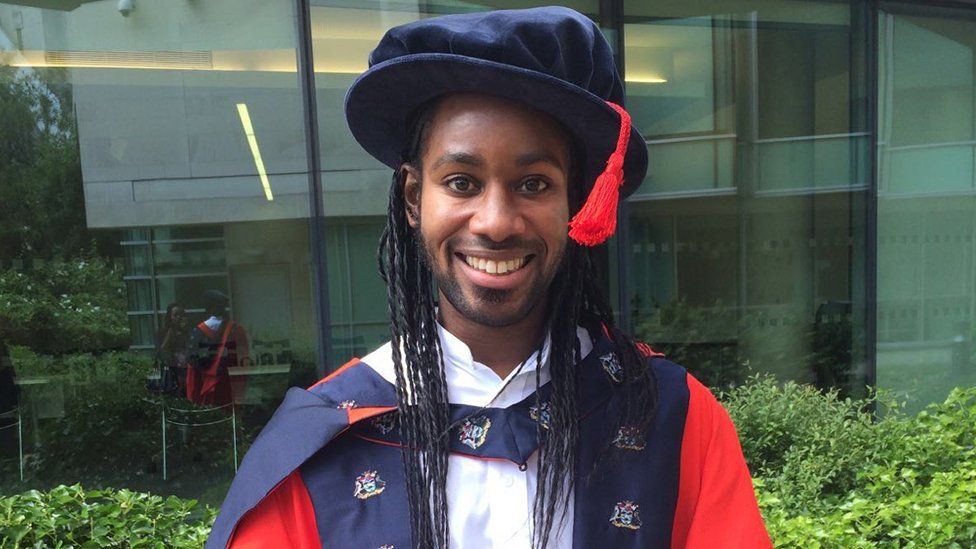 Until this pivotal moment, Jason, one of four children, communicated only using sign language and spent most of his childhood with a speech and language therapist.
He said;
"When my mum received the diagnosis, she told me, it was almost like a hammer to her heart. At the time she was trying to figure out how to be in Britain as a Ghanaian.
"Global developmental delay is a processing delay. So my brain processes information very slowly. But then the autistic side is like a magic trick.
"It allows me to obsess about something. So my mum gave me things to fixate on. She got me to play snooker when I was 11.
"Just to get the stability from repetition. She didn't care whether I was any good or not, even though I did end up on the junior tour! I wasn't good enough to go any further."
Speaking about his relationship with his college tutor and close friend, Sandri, he said;
"He took me on a course even though I didn't have any qualifications. All he wanted me to do was work hard, make sacrifices, and be punctual.
"I would imagine for my mum it was really difficult. But for me, it was beautiful. I spent a lot of my time observing people, the way they walked, the way they talked, the cues they had, and how they engaged with people.
"I read something about Nelson Mandela. He said that he remembered three to five things about every person he met. That's something I try and do even now."
Jason Arday proceeded to earn GCSEs in PE and textiles; a BTEC; a first-class degree in Physical Education (PE) and education studies; and two master's degrees.
He also earned his Ph.D. from John Moores University, Liverpool, all funded by his part-time job at Sainsbury's and Boots.
Despite all this, Jason became a professor of sociology and education after working at the Universities of Durham and Glasgow.
Man Sends Wife To School After She Worked As Cleaner To Send Him To Canada To Study [Video]
A man living abroad has sparked backlash on social media after revealing his wife worked as a cleaner to finance his studies in Canada.
In a video reel that has gained popularity on the video-sharing app, TikTok, the man shared his growth and wonderful story.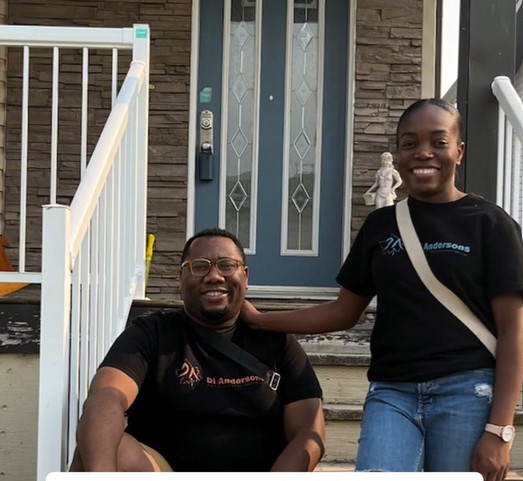 He revealed that his wife had a demanding job as a bathroom cleaner and used the money she earned to pay for his education.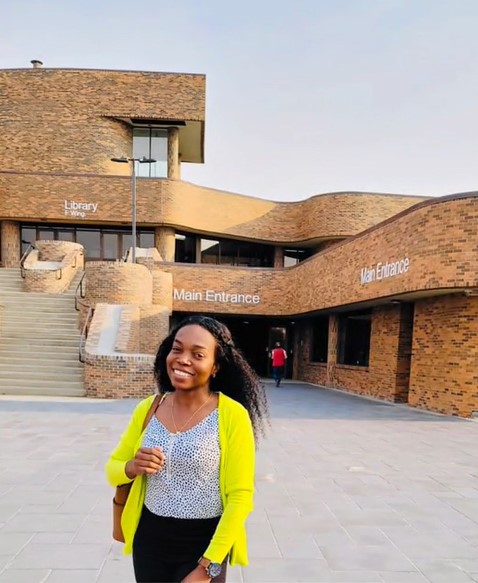 The man returned the favor by sending her back so she could finish her studies.
Captioning the video, he wrote,
"When your wife cleaned the bathroom to send you to school in Canada. You then become a bank manager and send her to school."
Watch the video below,
Housekeeper Job Openings In Canada Apply Now!
"I Can't Calm Down" — Garri Lady Davido Gave N2M Sheds Tears As Someone Gifts Her Brand New iPhone 14 Pro Max (Video)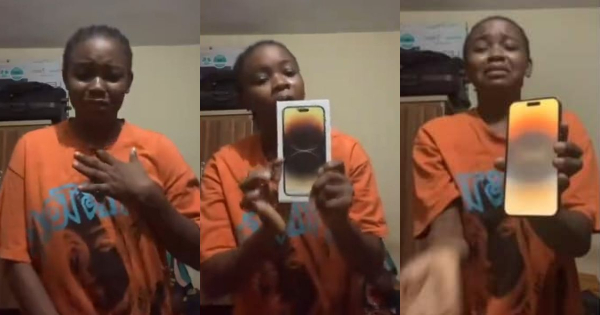 Okoli Chinonye, ​​the viral young lady whom the DMW Boss, Davido, recently gave N2 million, has been surprised with an iPhone 14 Pro Max.
Days after Davido gifted her 2 million naira over her viral Garri drinking video, Okoli Chinonye is now the proud owner of an iPhone 14 Pro Max smartphone. An excited Chinonye took to her TikTok account to share this wonderful development.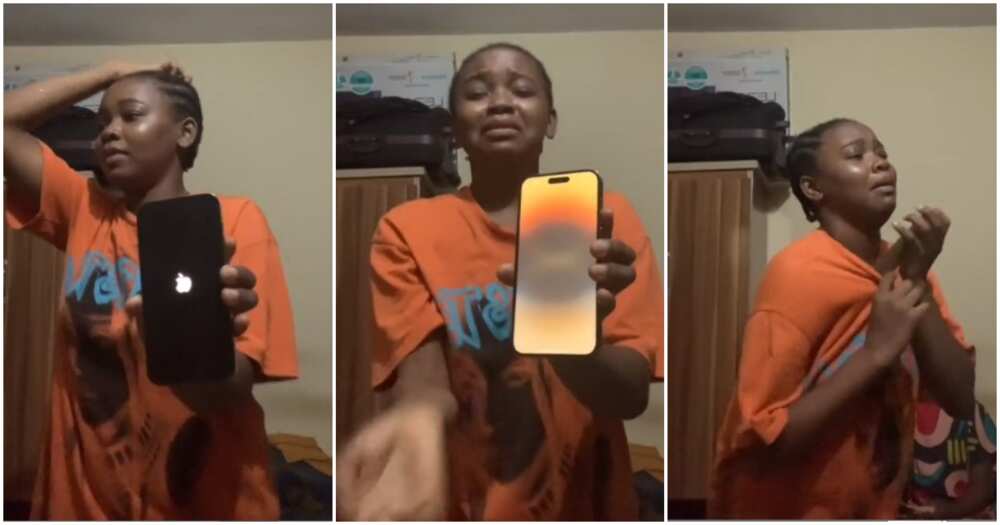 The young woman burst into tears and struggled to contain her joyful emotion as she unwrapped the new phone in front of the camera. She expressed her shock at the phone gift and thanked her patron and influencer, Tunde Ednut for sharing her video.
Chinonye pleaded with social media users to help her thank whoever gave her the phone. "All I can say is God is not done with me, it's just getting started and I'm ready for it," She Wrote On TikTok.
Watch the video she shared below:
Designer Of Nigeria's Flag, Pa Taiwo Akinkunmi Dies At 87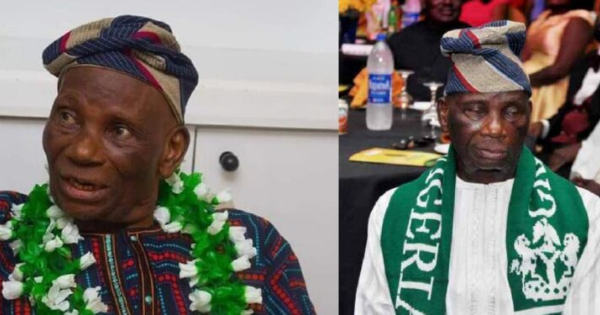 Nigerian civil servant and the designer of the National flag, Pa Michael Taiwo Akinkunmi has died at the age of eighty-seven (87).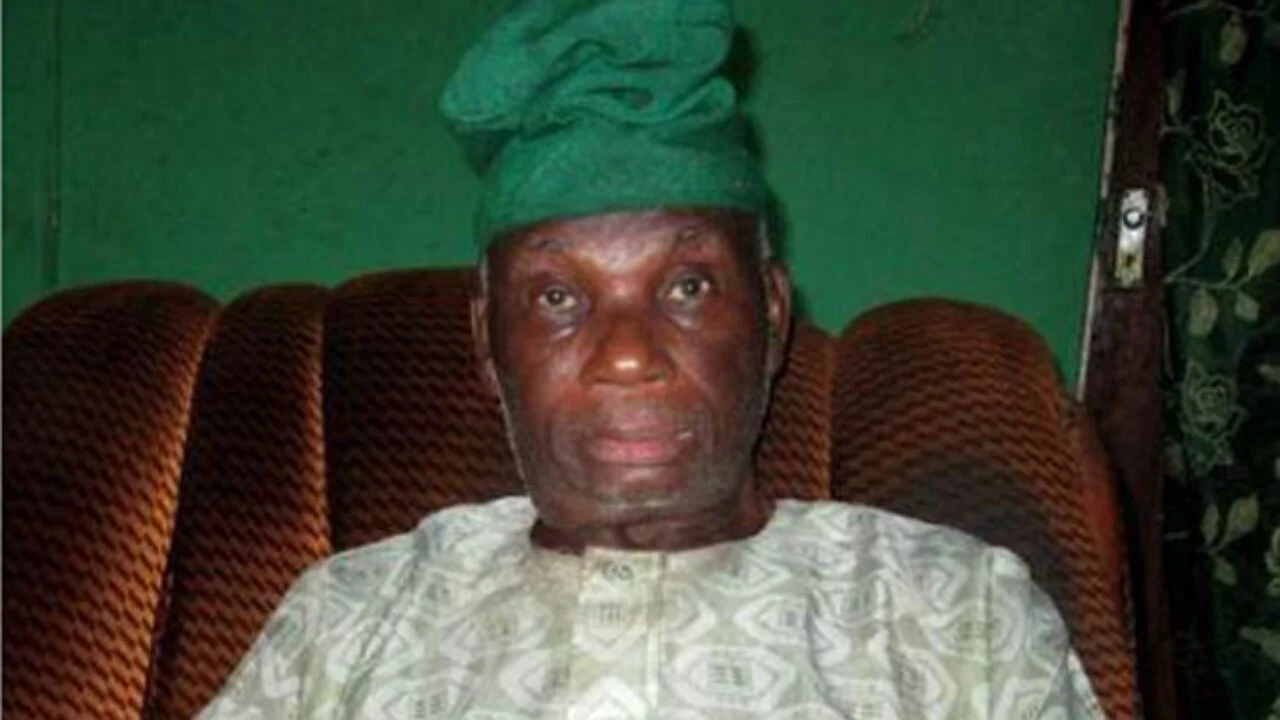 According to his family, Pa Michael Taiwo Akinkunmi died in the early hours of Tuesday, August 29th, following a brief illness.
One of his children announced his tragic death on Facebook.
"Life is indeed transient; I can say boldly that you live a life with a landmark. Continue to rest, my father! Pa Michael Taiwo Akinkunmi (O.F.R.): Great Man has gone."
The late Pa Michael Taiwo Akinwunmi, born on May 10th, 1936, had his primary education at Baptist Day Secondary School, Ibadan, and his secondary education at Ibadan Grammar School. He started his career as a civil servant at the Ibadan Secretariat and then went abroad to the Norwegian Technical College to study agricultural engineering.
While living abroad in 1958, Akinkunmi came across an article in a national newspaper requesting for ideas for the Nigerian flag in light of the country's impending independence from British rule. His application was selected as the best among approximately 2,000 others.
A red sun with flowing rays was placed on the white band of the initial flag design, which was bordered by two green bands. The oversight committee ultimately left the sun to create the current design.
The ingenuity and subtlety of Akinkunmi's design were key factors in his choice (the white band symbolizes peace, while the green bands reflect the country's immense natural resources and forests). On Independence Day (October 1, 1960), the American flag was raised in place of the British Union Jack.
When Akinkunmi's project was chosen, the government gave him 100 pounds. Additionally, President Goodluck Jonathan awarded him the MON (Member of the Order of the Niger) award.