Popular Nollywood actor, Junior Pope Odonwodo, has revealed the promise he made to himself before becoming a celebrity.
The Nollywood actor, while sharing his encounter with fans lining up to take photos with him on the set of a movie, recalled how difficult it was for celebrities to take selfies with fans when he newly joined Nollywood.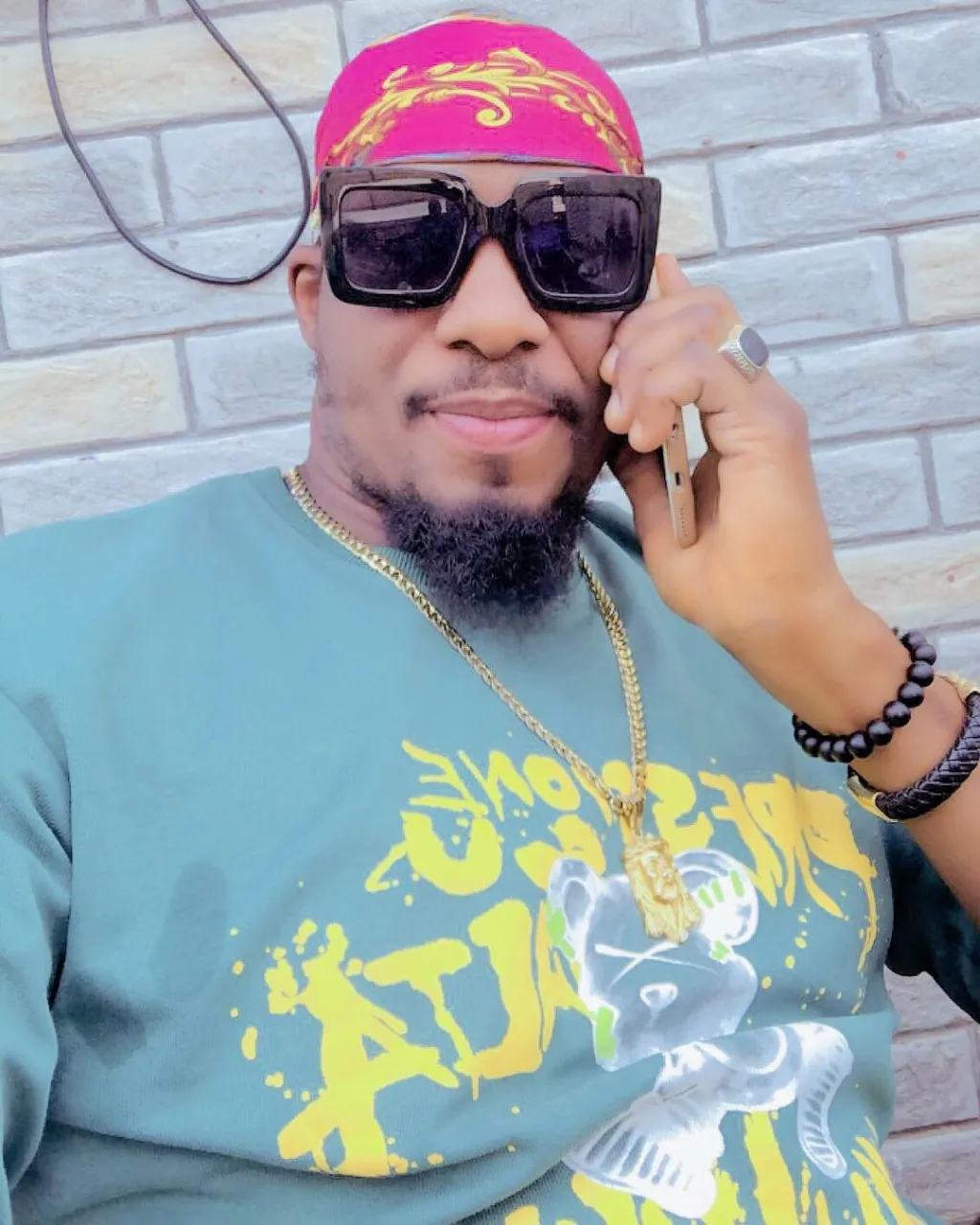 He said that as a result, he vowed that if he becomes a celebrity, he would never hesitate to oblige fans who approach him for photos.
"When we came to Nollywood, Before A Celebrity Gives His/Her Consent For A Picture To Be Taken Was Like A Carmel Going Through The Eye Of A Needle………I Vowed That Once I Become A Celebrity I Will Not Hesitate To Take Pictures Whenever Asked …… This is me keeping to my promise…..
" He wrote.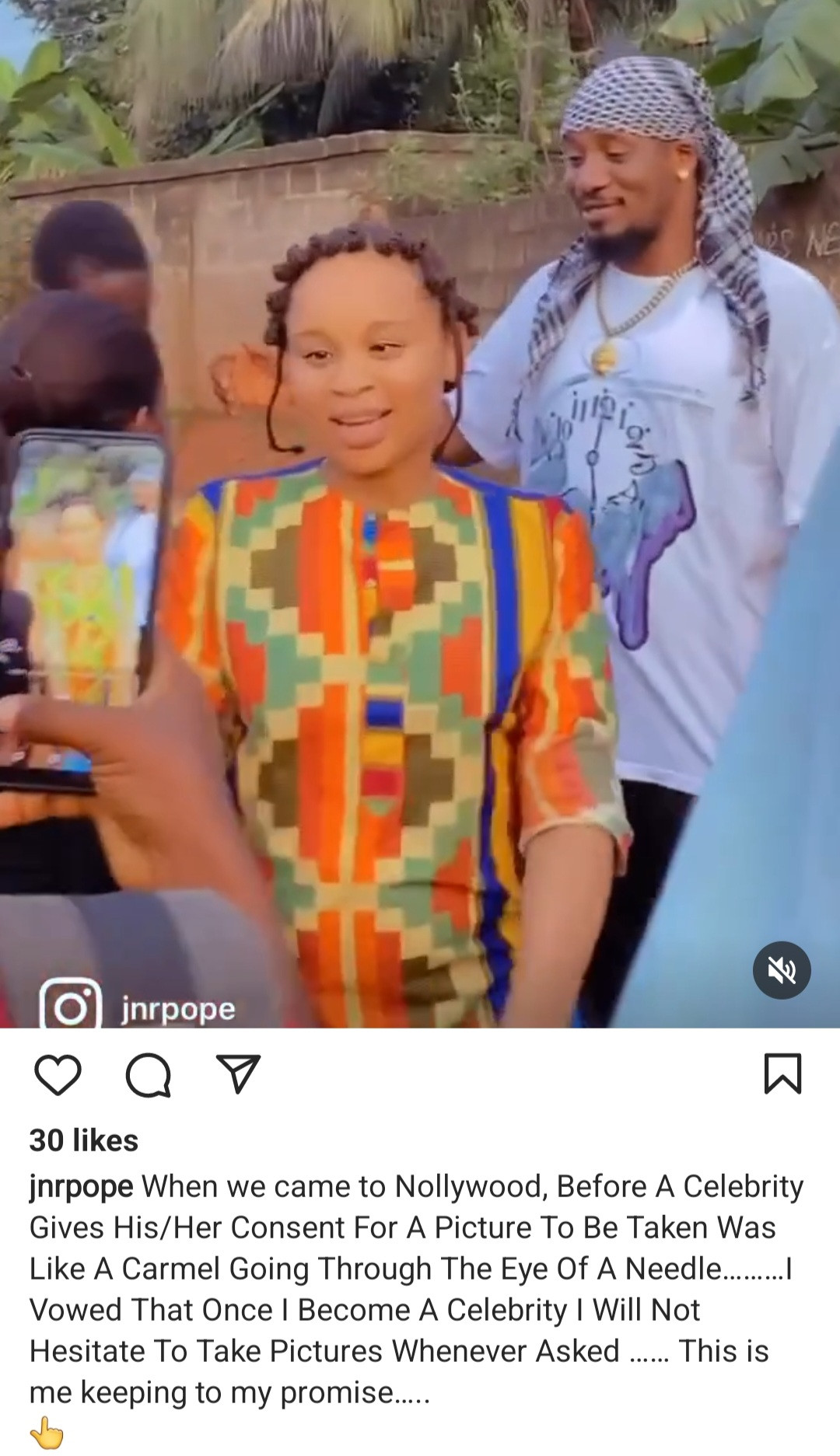 Watch the video below,
Meanwhile, a die-hard fan of Junior Pope Odowondo has inked his full name on her chest to show the depth of her love for him.
The fan identified simply as Mhiz Rose, took to her Instagram page to show off the new tattoo and expressed her undying love for the Nollywood actor, who is married with three children.
Sharing a photo and video of the fresh ink, she wrote:
"Total love for @jnrpope and his family, My favorite actor (Swagnation). My love for you and your family Nah 100%, @dopeevents007. Keep making me happy, I so much love the family of Swagation, @jnrpope. My swagger daddy. This love for you is everlasting pope. Keep winning.
I love you the more. Your name on my body."
The post caught the actor's attention and he was surprised at how much the fan declared her love for him. According to Junior Pope Odowondo, he doesn't know what he did to deserve that kind of love from a fan.
"What did I do to deserve this Fan Love", he asked. (Watch the video she shared here)