"Why I'm Scared To Visit Nigeria" – BBTitans Winner, Khosi Reveals (Video)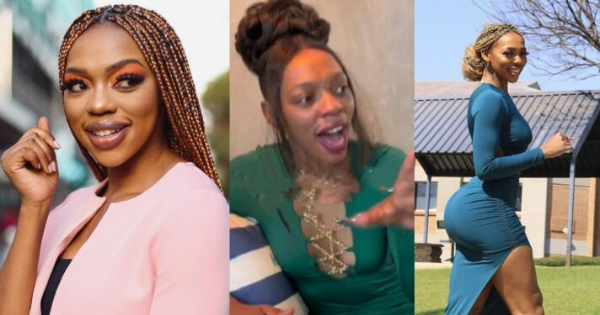 Big Brother Titans winner, Makhosazane Twala, better known as Khosi, has taken to social media to state why she is scared to come to Nigeria.
The 25-year-old South African journalist, who emerged victorious from the first edition of the reality TV show on Sunday, said this during a recent Instagram live session.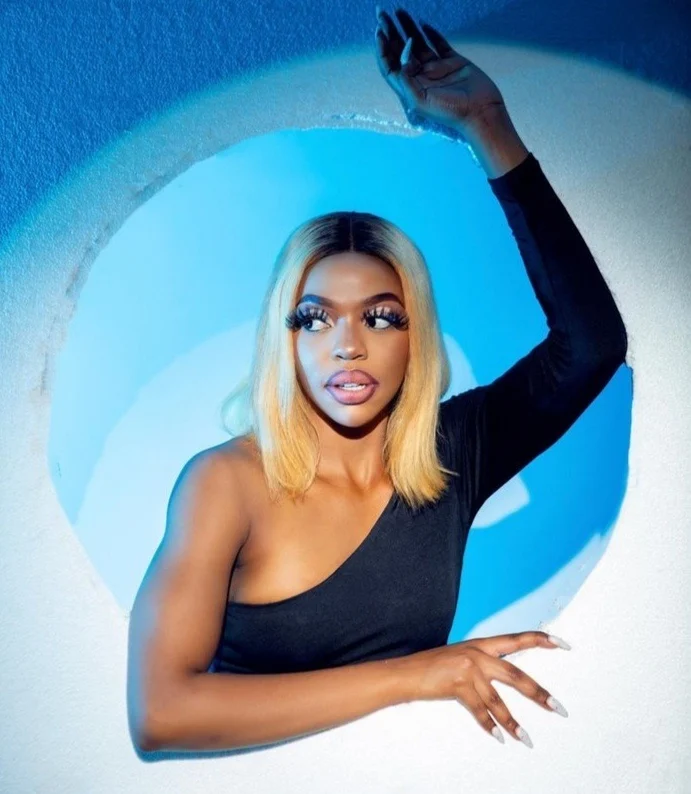 During the session with her colleague, Marvin, Khosi spoke about her plans to meet up with her South African fans and some of her Nigerian fans asked when she would be visiting.
In response, Khosi said she is afraid to come to Nigeria because she believes some Nigerians might harm her after a shocking petition was signed against her.
Some Nigerians reportedly signed a petition during the show to ban Khosi from entering the country due to her flirtatious nature on the show.
However, Marvin convinced her to rethink. He assured her that she would enjoy Nigeria as Nigerians are very hospitable.
Watch the video below,
Mercy Eke Flaunts Her Collection Of Perfumes Worth Millions Of Naira (Video)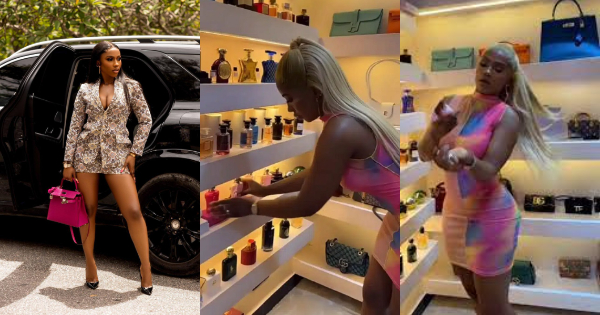 Mercy Eke Perfume
Popular BBNaija star, Mercy Eke, set tongues wagging as she launched her perfume collection which ranges from simple sprays to exotic products.
A video doing the rounds on social media shows the extravagant collection belonging to the Big Brother Naija Pepper Dem Edition winner.
Mercy Eke was seen trying out random perfumes from a shelf of about 50 perfumes including the popular "New York Musk" worth about 150,000 naira.
However, social media users praised the reality TV star for her exquisite taste in body sprays, while others condemned her for showing off unnecessarily.
Keep in mind that Mercy had previously flaunted her bags and shoes collection and amazed her fans with how much she invests in fashion items.
Netizens' Reaction To Mercy Eke's Perfume Collection
@remiokike wrote: "They'd come for me but Mercy Eke doesn't know how to wear a perfume for someone with these collections 😅."
@edwardajeibeautifulmon wrote: "This girl can show off😢."
@rikhrewa wrote: "With all these perfume collections, Neo was the only housemate that smells nice in Biggie's house 😂."
@canadian_zaddy wrote: "When I saw the New York series Musk Bonds, I knew she had good taste🥹❤️…this has to be the best perfume ever created, especially the New York series Musk Bond No.9😮‍💨❤️."
@hypebabyyy_ wrote: "Vanity upon vanity…. All is vanity. They should stop pressurizing the younger girls."
@sandra_trills wrote: "E chokeeee🔥😂😂😂😂haters go hate😂potatoes go potate 😮‍💨🤣😂😂😂."
Watch the video below…
Fan Reveals Why BBNaija Star, Pere Ended His Relationship With Mercy Eke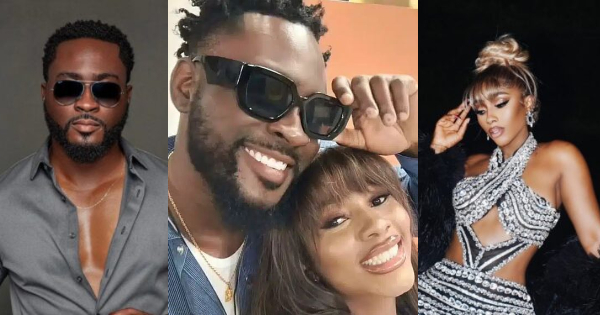 Pere Egbi Fan
A fan of BBNaija reality TV star and actor, Pere Egbi, has shared online why he announced the end of his relationship with Mercy Eke.
The lady, who identified herself as @Rainyzion, shared it in a tweet on the microblogging platform X, attaching screenshots of the messages between Pere and Mercy.
Keep in mind that Pere had taken to his social media page to ask fans to stop shipping him and Mercy Eke, adding that they were no longer in a relationship with each other. (Read Here)
However, the fan explained that Pere chose to announce the end of their relationship because the shippers were sending him gifts in Mercy Eke's name.
She wrote in the tweets;
"Since y'all have decided not to leave Pere alone. Imagine shippers sending gifts to Pere wit a note like this. Only for Pere to find out it's not from Mercy what do u expect him to do? It's high time he put that disclaimer out there. So y'all should rest it's not about the video on set.

He sent me what shippers sent to him and he thought were from Mercy. I decided to post these screenshots cuz some of you were already flying with narratives that it was cuz of the video. Hypocrites acting like they don't chat with their faves Hypocrites rest! Wit ur faves everyday but Pere shouldn't."
See below,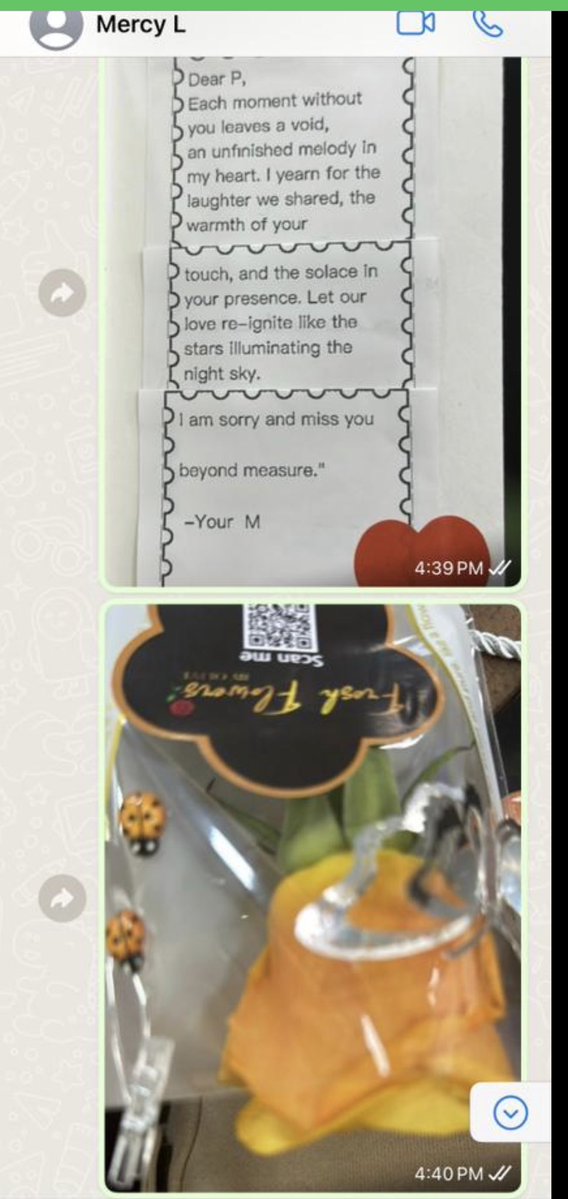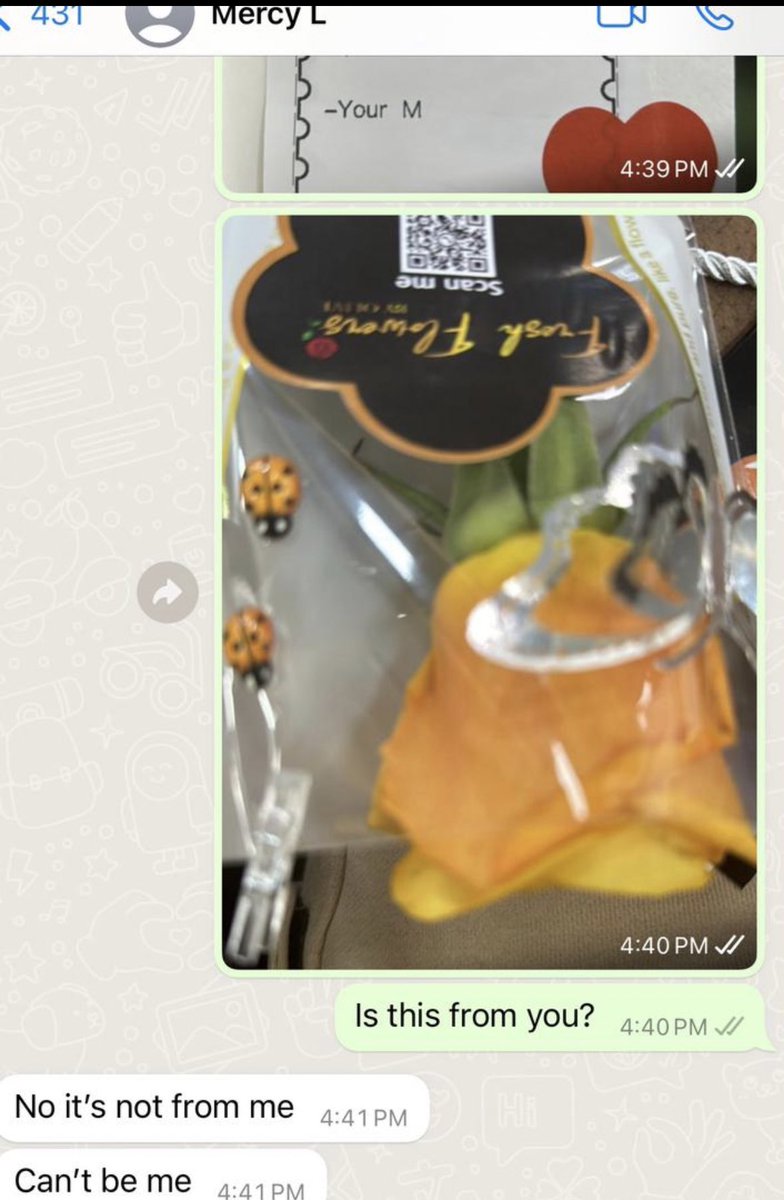 See tweets below;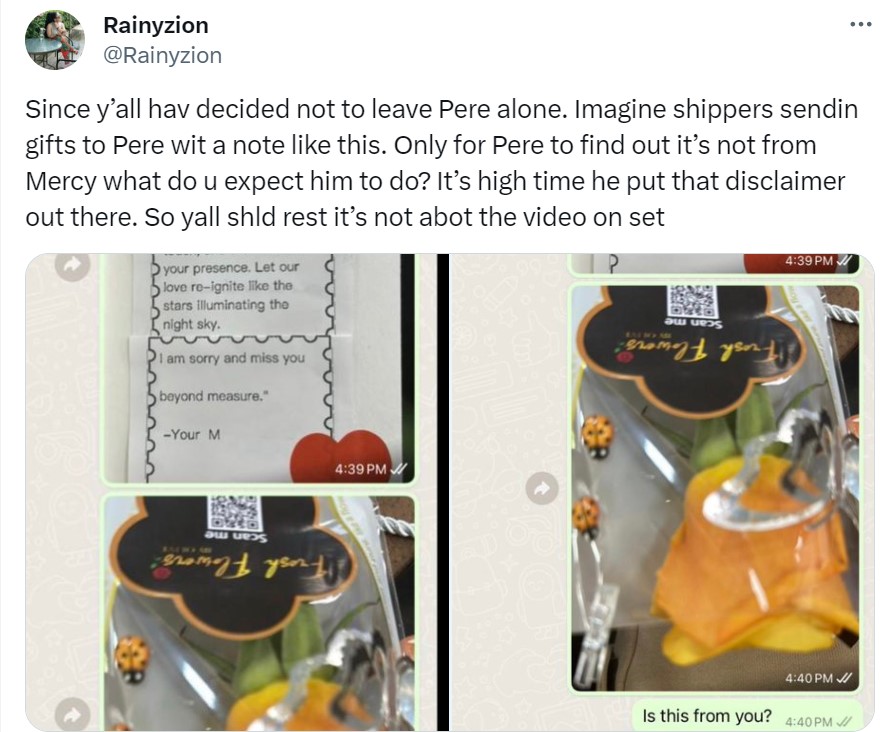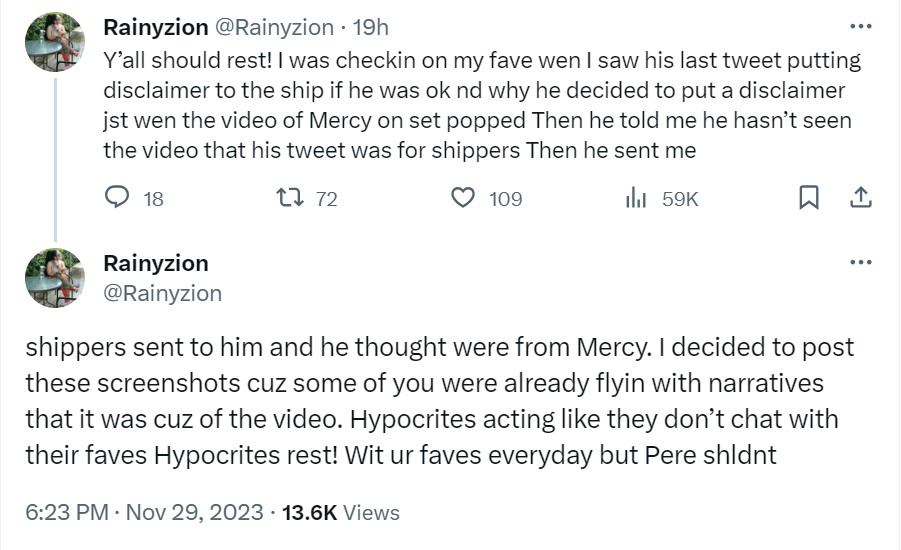 "I Am Not Dating Mercy Eke" – BBNaija Pere Egbi Reveals, Send Strong Warning To PERCY Shipers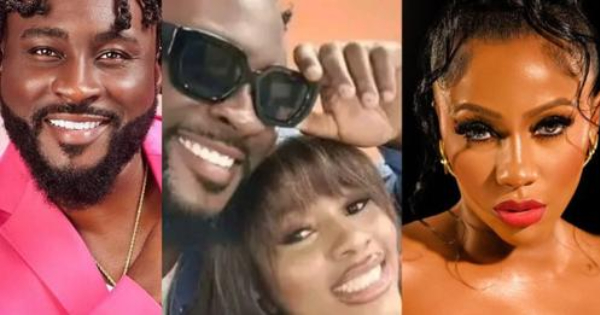 Pere Egbi Relationship
Big Brother Naija All-Stars housemate and actor, Pere Egbi, has clearly stated that he is not in a romantic relationship with Mercy Eke.
In a message to Percy Shippers, the Big Brother Naija star took to his social media page to express his gratitude to them for their love and support.
According to the Big Brother Naija star and Nollywood actor,  he appreciates their "efforts and care from the beginning."
However, Pere Egbi wants to make it clear that he is not dating Mercy Eke. He kindly asked them to stop sending him gifts bearing Mercy Eke's name.
He wrote,
"Dear shippers while I appreciate your efforts and care from inception, I would love to be clear on one thing I am not dating Mercy Eke. So please cease with the flowers mentioning her name. This is as concise as I can be".
See below;
A few months ago, Pere Egbi shared what first attracted him to his fellow Big Brother Naija All Stars housemate, Mercy Eke.
The former US soldier and Nollywood actor said this in an interview with his colleague, Miracle OP.
According to Pere Egbi, one of the main reasons he was drawn to Mercy Eke was her unwavering faith and great love for God.
He continued that he often saw Mercy Eke reading the Bible when they were in the Big Brother house and that left an impression on him.
Pere acknowledged his admiration for her deep faith and recalled times when she expressed a desire to pray, even as they grew closer over their time together in the house.
According to Pere, Mercy's devotion to her faith was crucial in building a bond between them, as he also had a deep love for God.
In his words,
"On the bed was a small bible; that night, I took a peak in the blue room and she was reading the bible. When you see Mercy, you won't think she's the type of person who is that spiritual with God. And every time, you see her praying every day…(Watch the video here)