US-based Nigerian dancer and singer, Korra Obidi, has shared how she met male admirers on the streets of Lagos.
The mother of two, who is currently in Nigeria for the holidays, shared updates on her stay with her fans and followers on her social media pages.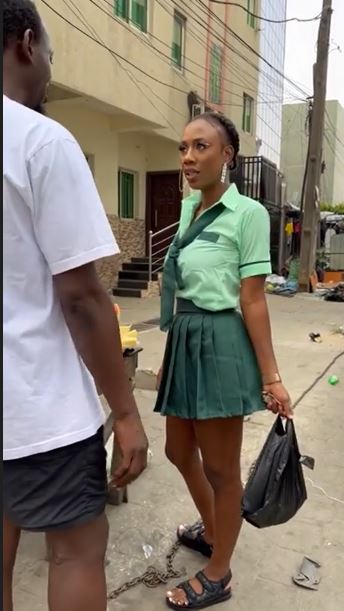 In a recent update, she revealed that she had gone out of her house to get some fruit and random men approached her.
In the video she shared on social media, in which she recounts the experience, Korra Obidi, who was wearing a skimpy school uniform, can be seen hanging out with a roadside fruit vendor when some guys approached her and struck up a conversation.
Another part of the video showed a man "inappropriately" touching Korra as she was being attended to by the fruit seller.
Sharing the video on social media, she wrote, "Went to buy some fruits and was toasted".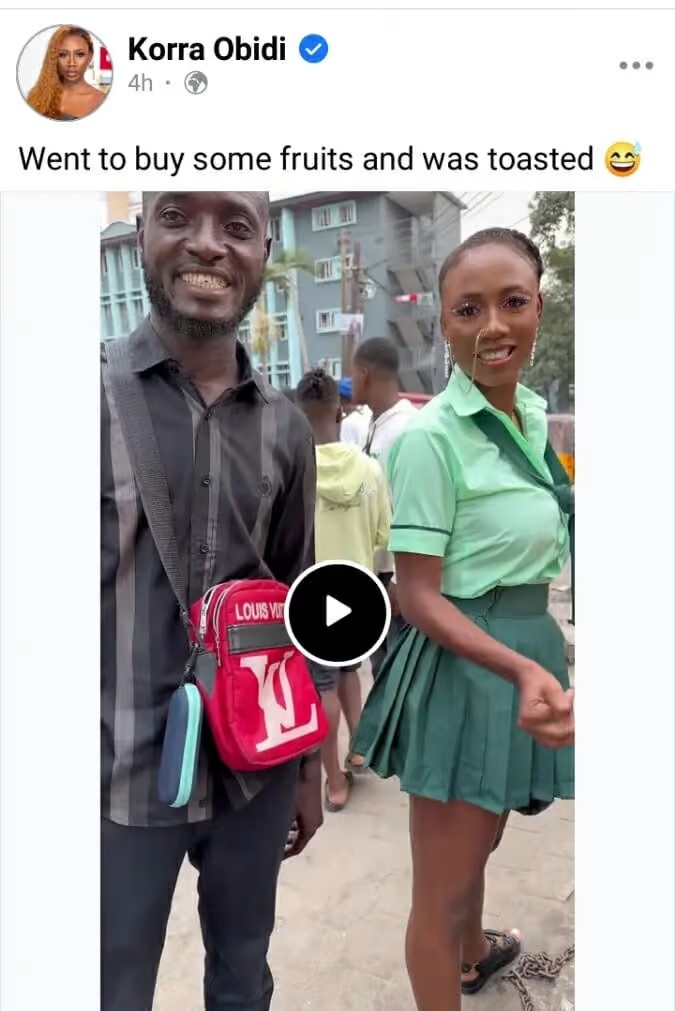 Watch the video she shared below,