Nigerian slay queen and influencer, Mandy Kiss, has lamented the many "hook-up" opportunities she has turned down last year.
It is worth recalling that the 22-year-old media personality became an internet sensation after tattooing the face of controversial singer, Naira Marley, on her lap and proclaiming herself the "President of Oloshos".
However, in June 2022, she retracted her previous claim of being a prostitute, stating that she only created the persona to survive and support her family.
She also bitterly bemoaned her inability to find a boyfriend because everyone thinks she is a woman of little virtue, adding that she is not who people think she is.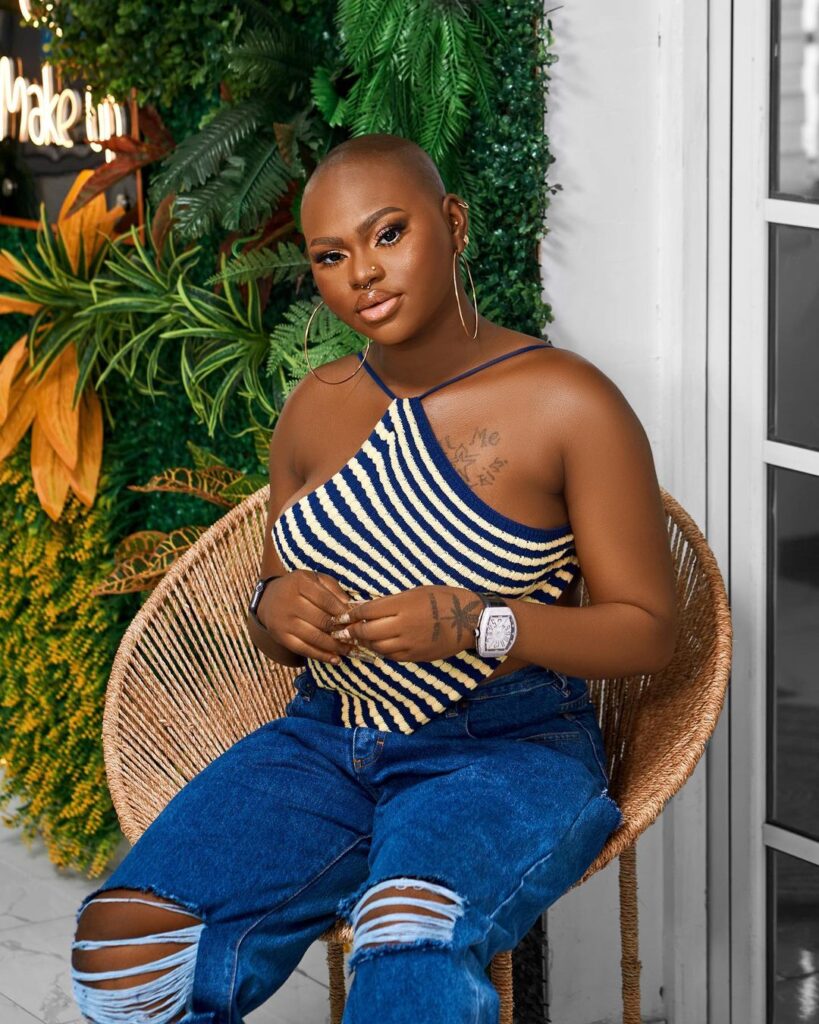 However, Mandy Kiss has said she wants to drop the nice girl act this year because it didn't favor her in 2022.
She said she turned down many offers to meet rich men who were willing to spend big on her in 2022 because she wanted to avoid controversy, but it didn't get her anywhere.
According to her, 2023 will be different because she is willing to do anything it will take to live a sweet life full of pleasures.
Watch her speak below,