Yul Edochie's First Wife, May, Slams His Colleague, Sarah Martins, With A N500m Lawsuit For Photoshopping Her Husband And His Family Into Her Christmas Photo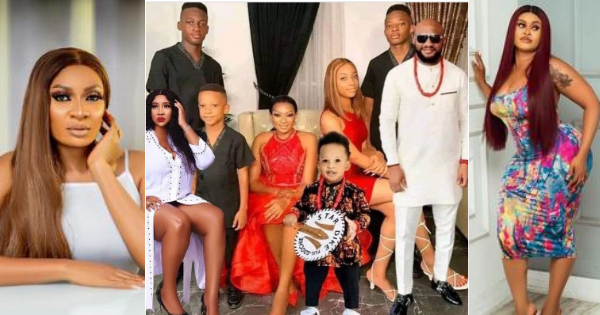 May Edochie has released a letter of intent to sue actress, Sarah Martins for editing a Christmas family photo of her and her children to include her husband's new wife, Judy Austin.
It is worth recalling that May Edochie shared a photo of her and her children on Instagram in December 2022 and then Sarah Chukwukere Martins took the first photo and edited it to include Yul Edochie and his new family.
On her Instagram page, May shared the legal documents filed by her attorneys, which said that Sarah's edited photo portrays their client "as part of a polygamous family in which she is a co-wife", something May Edochie has made clear on multiple occasions that she will not be a party to.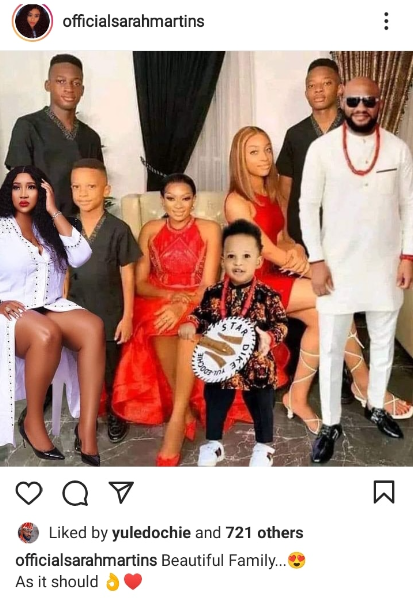 It also said that Sarah, who was a guest, on a YouTube channel hosted by Daddy Freeze on December 27th, made some allegations that May had failed in her duties as Yul's wife and this prompted him to choose Judy as his second wife.
The documents urged Sarah Chukwukere to apologize and remove her defamatory post, otherwise, they would take legal action against her, seeking damages of at least five hundred million naira.
Sharing the lawsuit on her page May caption the post;
"It is very inconsiderate and demeaning to SMEAR anyone, especially someone you barely knew. I've always had a PEACEFUL, JOYFUL, and LOVING family. I worked tirelessly for several years building a beautiful home while managing several businesses successfully.
It is very evident that some persons have been deliberately and desperately trying to TAINT my reputation and "change the narrative" in order to suit their agenda. This is unacceptable to me.
My passionate legal team will be extremely cheerful to dine with anyone who does not cease and desist from character assassination or defamatory publications in the court of law."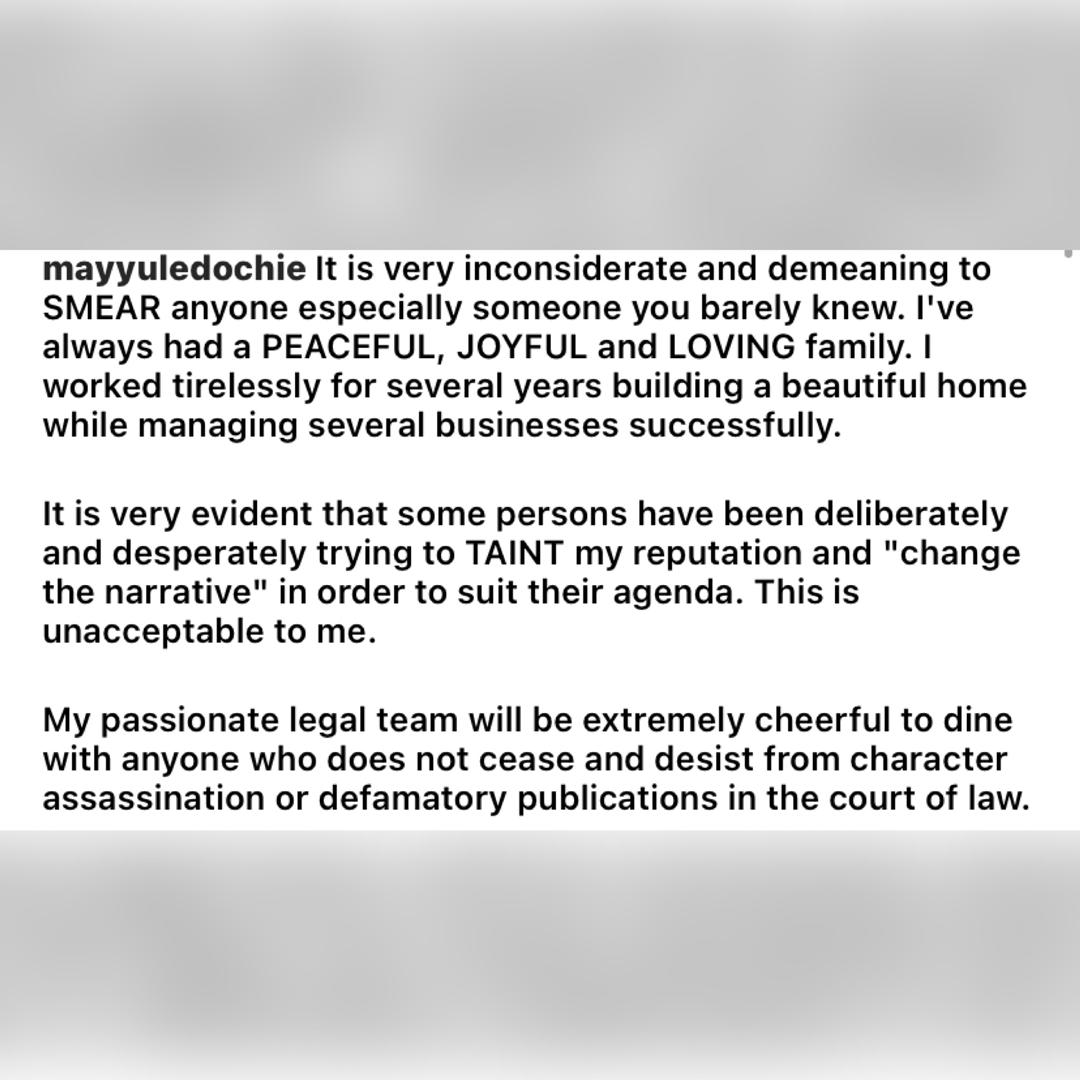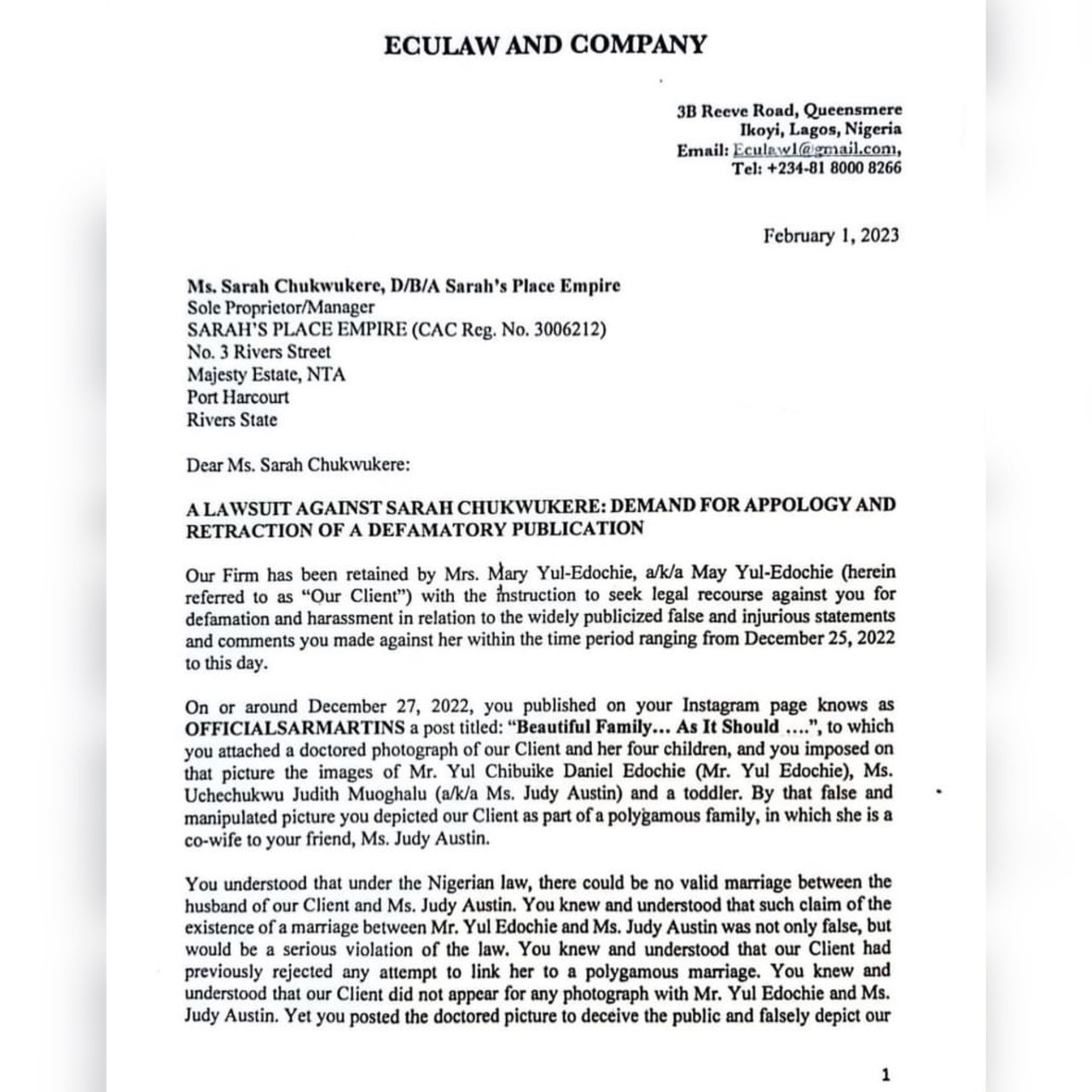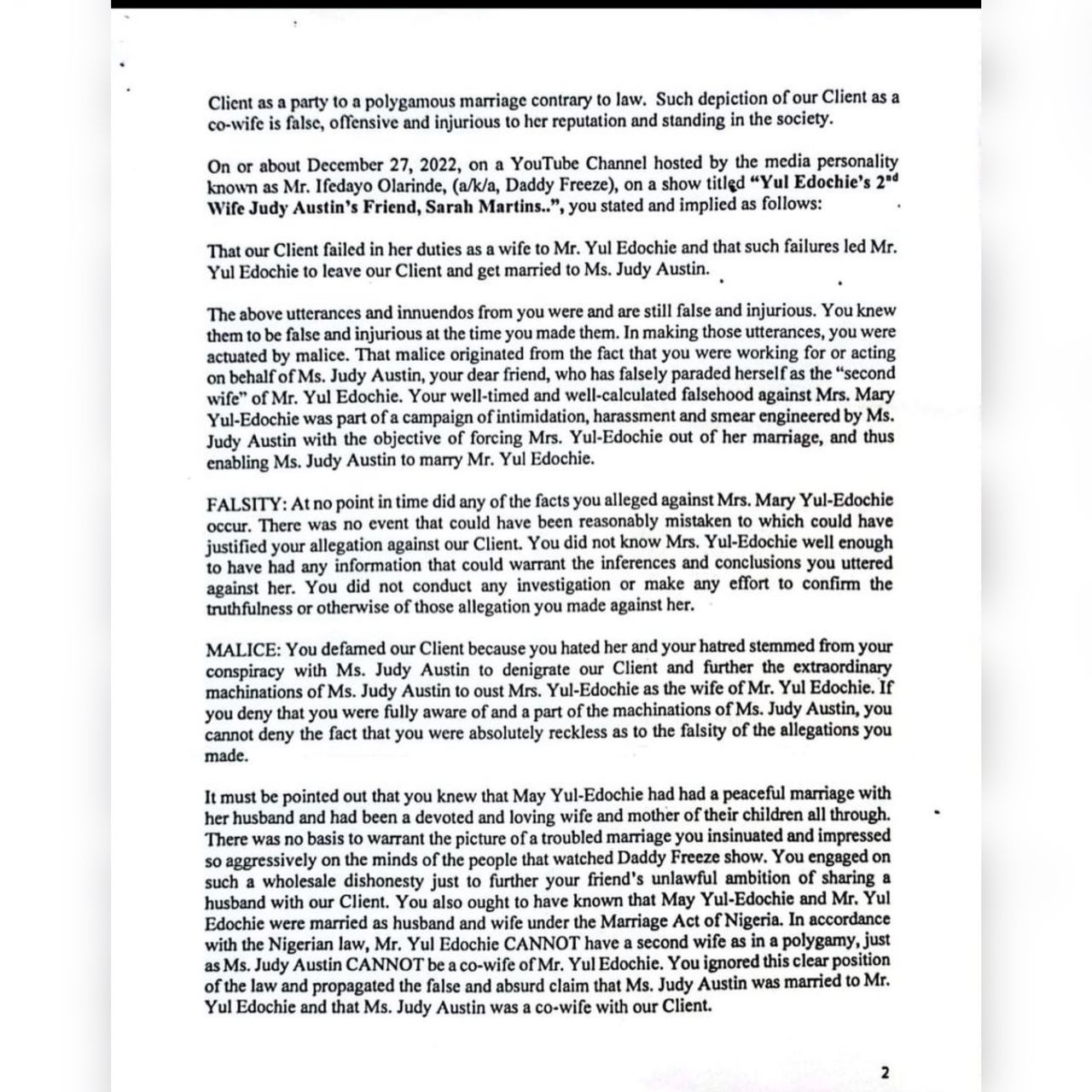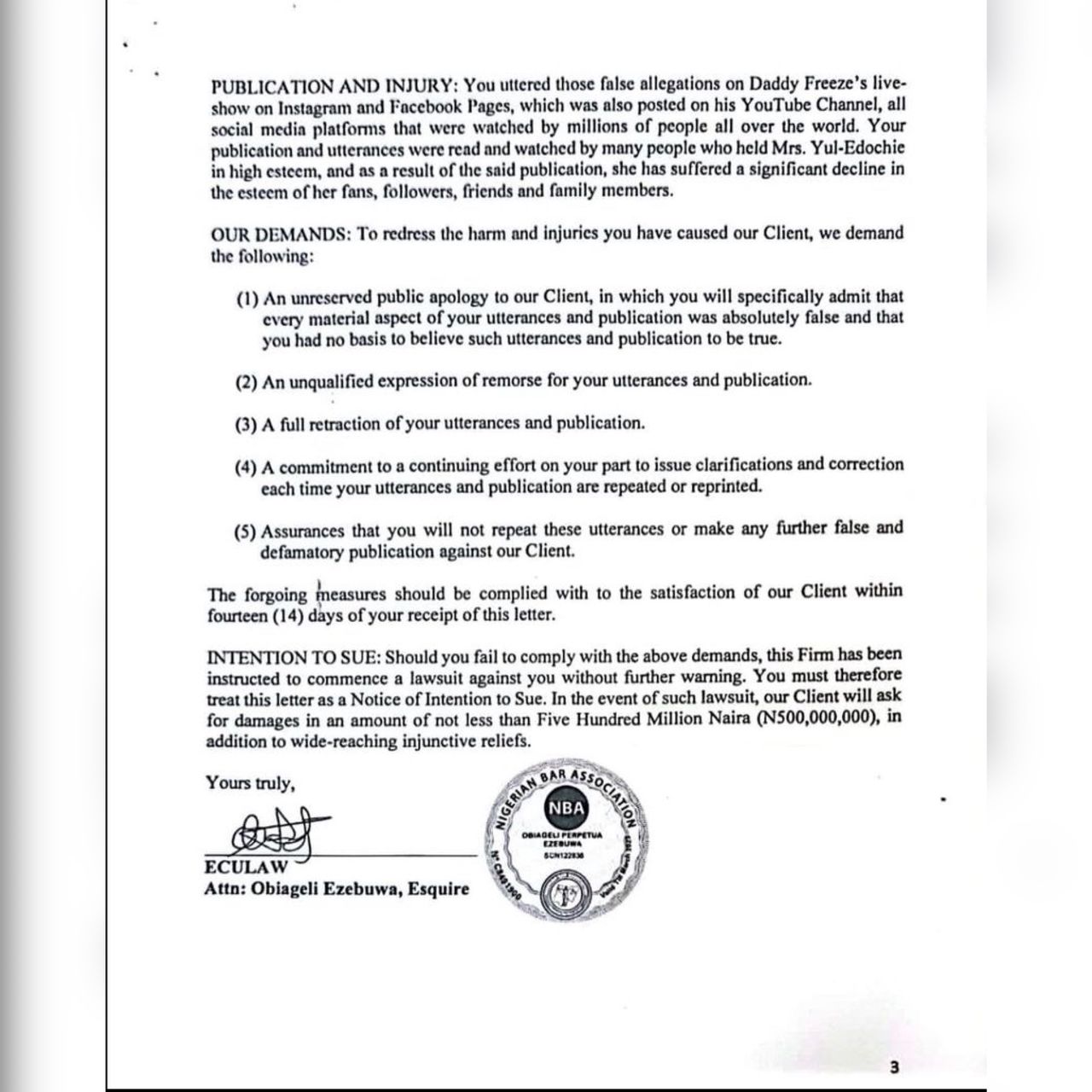 "After All I've Done For You" – James Brown's Sister, Gracious In Tears As She Calls Out Her Boyfriend For Alleged Abuse And R@pe (Video)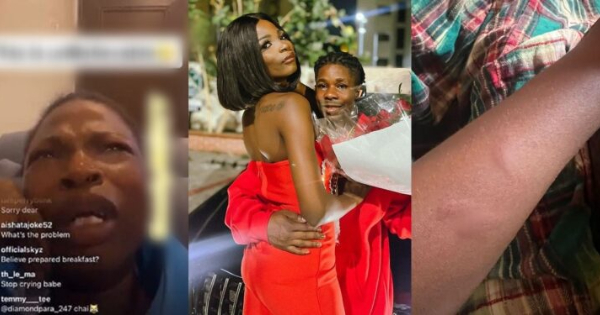 Controversial transvestite, James Brown's sister, Gracious, has taken to her social media page to call out her boyfriend, Believe.
Gracious recently accused her boyfriend of assaulting her and allegedly trying to rape her friend in a live Instagram session.
According to her, despite being in a relationship with her, Believe approached one of her friends and allegedly tried to rape her when she rejected him.
She then shared a photo showing marks on her arm and claimed that her boyfriend injured her when he beat her up.
Lamenting her torture at his hands, she wrote:
"Because I don't use to talk don't think am a fool Don't talk don't talk don't talk am like this please don't let me take you down please just go and take your words back because if I start with you nobody will beg for you am not a fool am keeping silent don't mean am a fool 000 I do mind my business on this app I have never fight with anybody I use to stay my own."
"Stop calling me to beg Believe, u don go ur live Mk we just go the court", she added.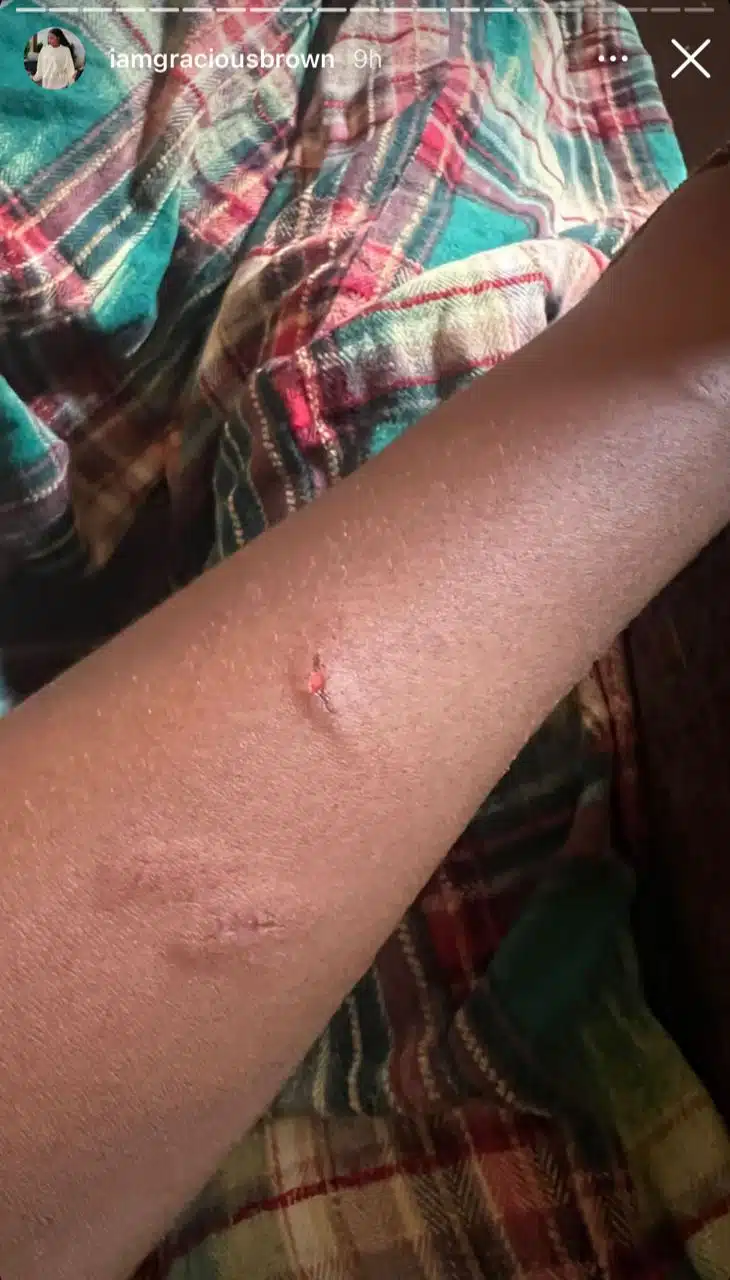 Watch her speak below,
Davido's Fourth Babymama, Larissa London Celebrates Their Son Dawson As He Turns 3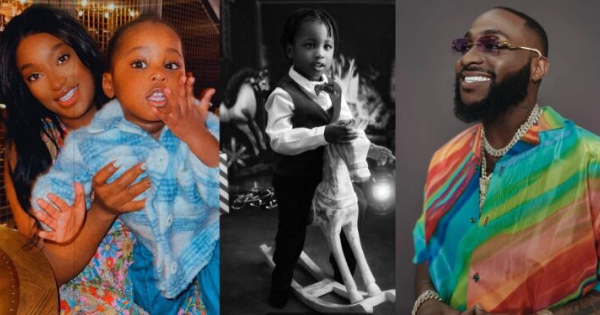 Famous Nigerian singer, Davido's fourth babymama, Larissa London, has taken to social media to celebrate their son, Dawson, who turns three today, March 23.
The mother-of-one, a London-based makeup artist, shared a photo of the young master on her Instastory, wishing him a happy birthday.
"Happy Birthday Son", Larissa London captioned it.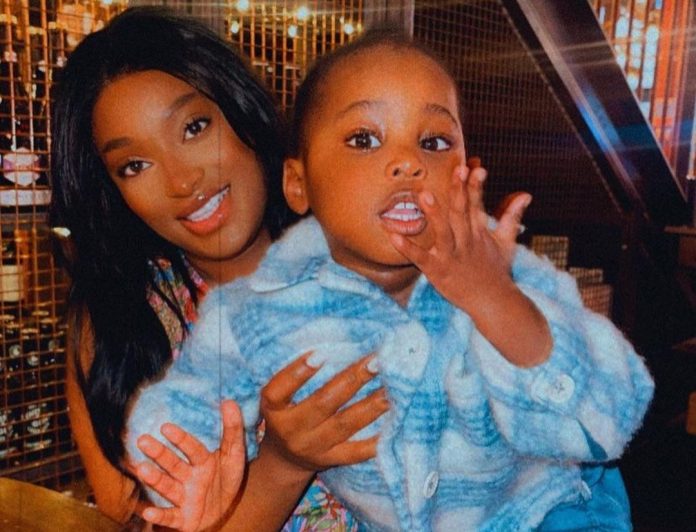 Davido, who recently returned to social media after a month-long hiatus to mourn the death of his first son with his wife, Chioma, (Ifeanyi Adeleke), has yet to acknowledge Dawson's birthday.
See Larrisa's post below,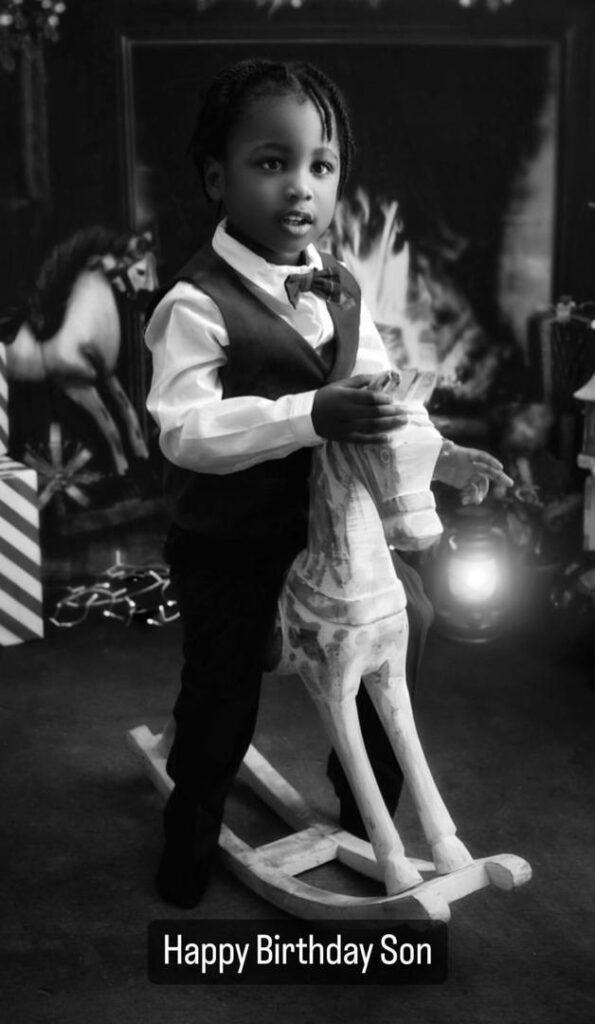 Meanwhile, South African socialite, Faith Nketsi, has reportedly left her husband, Nzuzo Njilo, because of his financial difficulties.
Faith Nketsi, who made headlines in 2015 for dating famous Nigerian singer, Davido, is said to have left her husband just a year after their marriage.
The couple had reportedly been going through a rough patch following their private wedding in April 2022. Four months later in August, they welcomed their first child, Sky.
New reports from the South African publication City Press shows that Faith Nketsi dumped her husband over bankruptcy.
Sources close to the couple have revealed that Faith left her marital home and is now back in hosting clubs, which she left after getting married.
"She Doesn't Think What She Did Was Wrong" – Man Breaks Up With Girlfriend Over Intense Lap Dance With American Singer, Chris Brown (Video)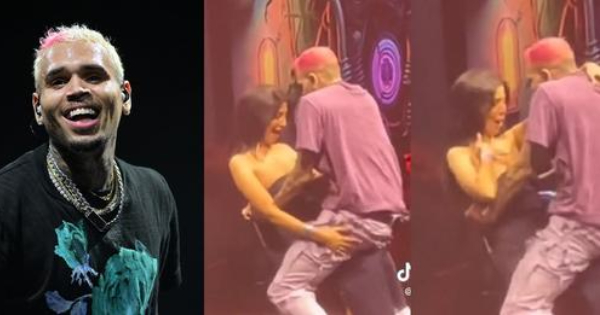 A young man, identified simply as Dash, ended his relationship with his girlfriend after American singer, Chris Brown performed a lap dance at a concert.
Chris Brown on his "Under the Influence Tour" brought the lady who was at the concert with her boyfriend up on the stage and did a pretty intense lap dance while performing his song "Take You Down".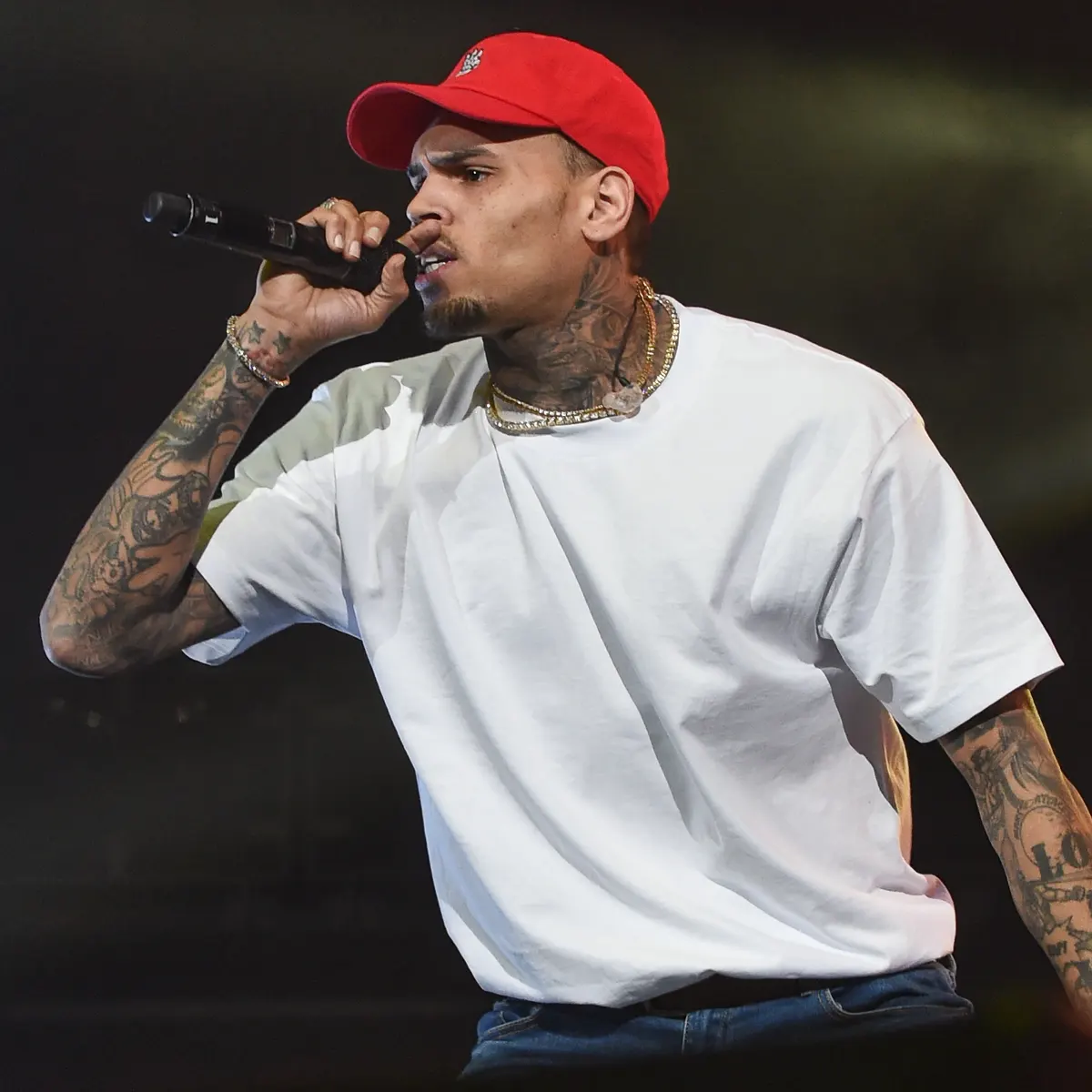 Dash, who watched Chris Brown perform the erotic dance with his girlfriend, was furious and later shared the video on TikTok.
In the video, the lady appeared to be enjoying the singer's performance, running her hands over his body and fanning herself with her hand.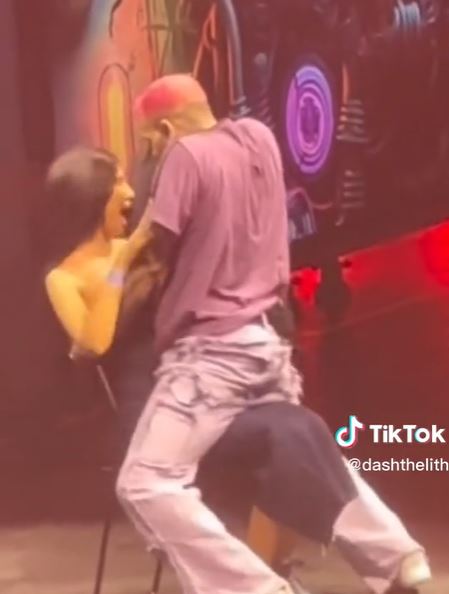 Dash recounted the incident and lamented that he had bought his girlfriend front-row tickets to see Chris Brown, unaware that it would cause a rift between them.
"Buying my girlfriend front-row tickets to see Chris Brown. I want my £500 and my girlfriend back." He captioned the video.
Dash gave an update on their relationship after a follower advised him to break up with her and revealed he ended things with her after the incident.
"Just to update everyone regarding the Chris Brown concert. I'm no longer with my girlfriend but she doesn't think what she did was wrong". He wrote.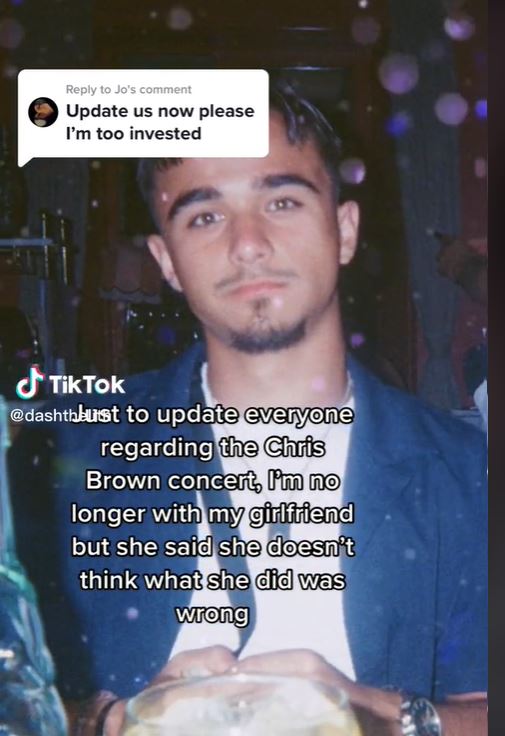 Watch the dance video below.