Popular Nigerian reality TV star and entrepreneur, Mercy Eke, has been called out on social media for falsifying her age.
The reality TV star, who celebrated her 29th birthday a few months ago and flaunted lavish gifts from friends and family, was actually disclosed to be 32 years old from her voter ID issued by the government.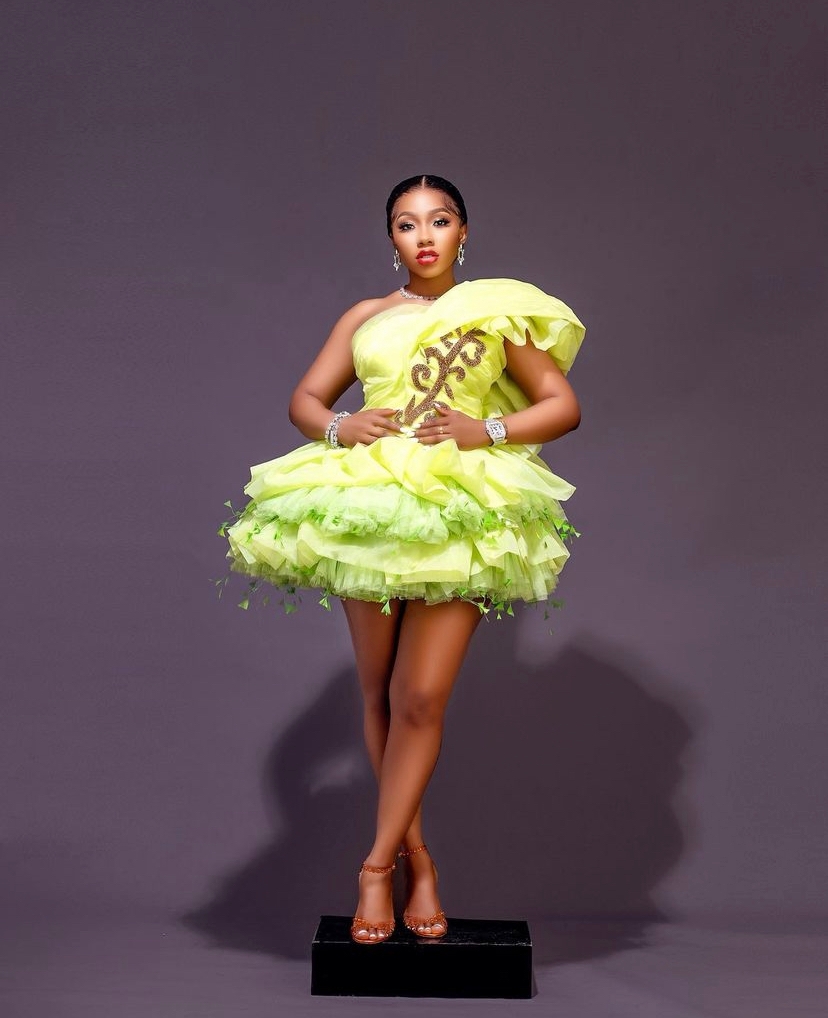 Mercy Eke had posted her PVC on the microblogging platform, Twitter, to urge Nigerians to get theirs and vote wisely but didn't expect social media users to delve into her details.

She covered her age and address, but that didn't stop a user identified as Olatunde, who described himself as a "fake news buster," from researching and finding out her true age.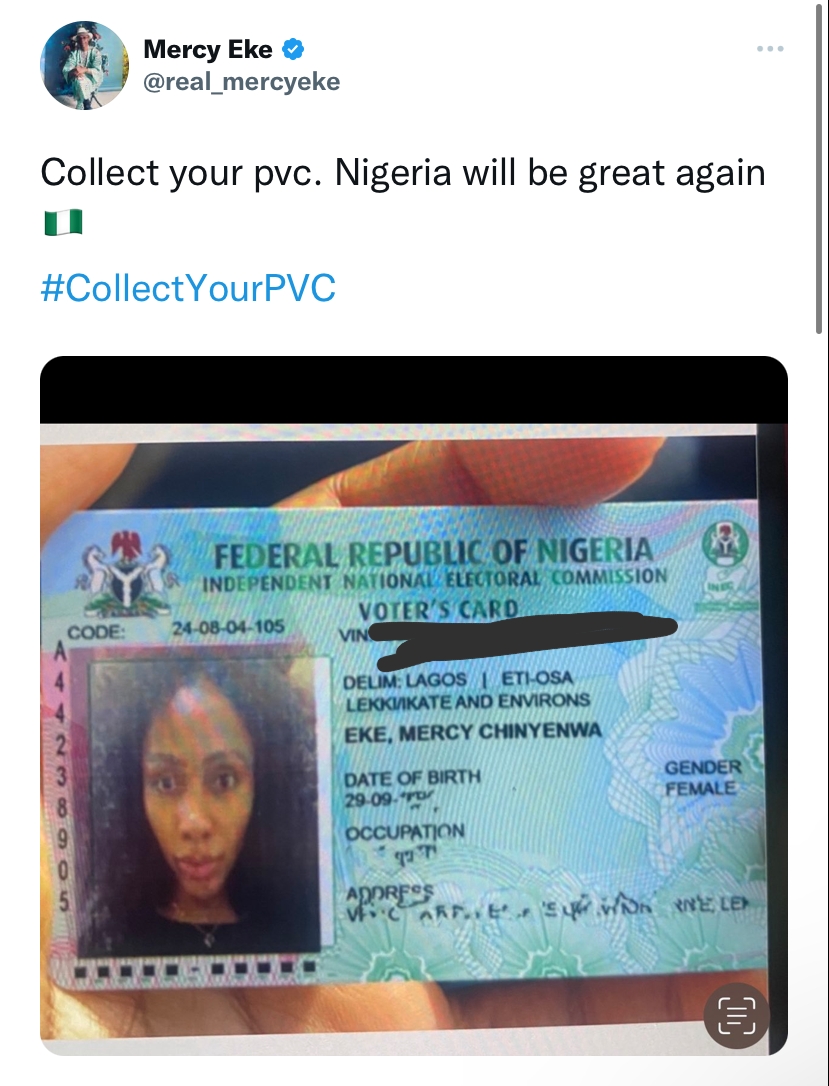 He wrote;
"You covered your date of birth and left VIN which shows everything about you. Does this make sense to you?
Anyway, I'm here to inform you that I just found out that you are 32 years of age. Don't come here on 29th Sept and claim 25 years o. Have a nice day"