Big Brother Naija star and entrepreneur, Mercy Eke, has responded after a Twitter user called her out for allegedly lying about her age.
The drama began after Mercy Eke took to her Twitter account to show off her PVC while urging fellow Nigerians to collect theirs ahead of the general elections.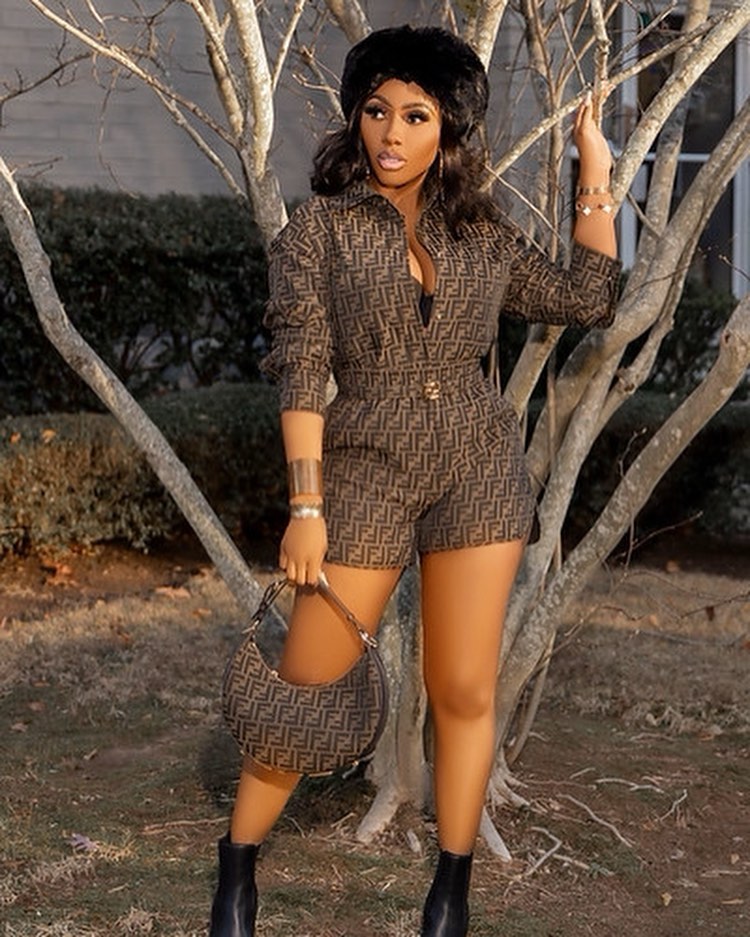 Sharing the PVC snap on her social media page, Mercy Eke, who turned 29 a few months ago, blurred out her date of birth.
That didn't stop a curious Twitter user from using other information on the card to dig out Mercy Eke's profile – she was revealed to be 32, according to her government-issued voter registration card. (Read Here)
"You covered your date of birth and left VIN which shows everything about you. Does this make sense to you? Anyway, I'm here to inform you that I just found out that you are 32 years of age. Don't come here on 29th Sept and claim 25 years o. Have a nice day", the Twitter user wrote.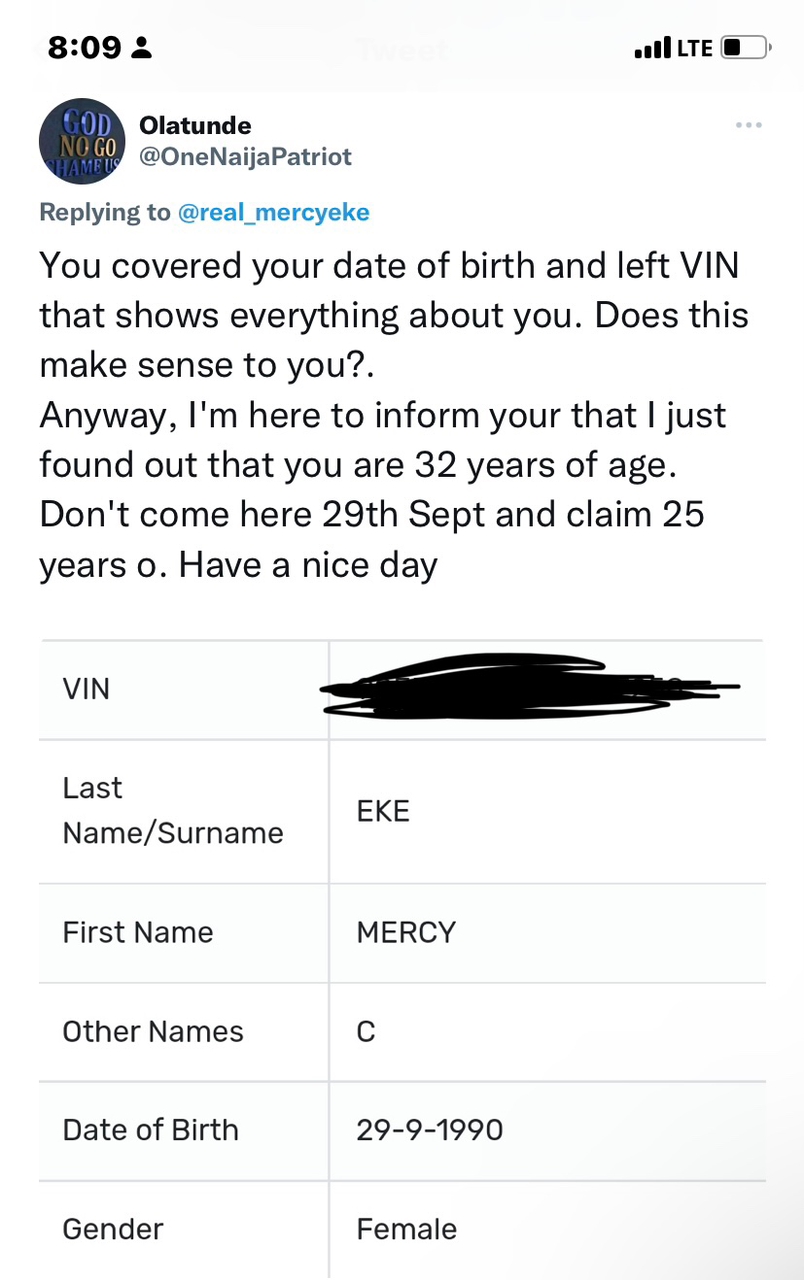 In response, Mercy Eke explained in a now-deleted tweet that the date of birth on her permanent voter registration card was incorrect and that she did not lie about her age.
"You all are so dense. So I should not collect my PVC because of a common mistake in my name, occupation, and dob. Don't worry I will sponsor your tears on my 30th", she wrote in part.
See her post below,