"I'm Suffering In My Marriage, Jasmine Is My Husband's Girlfriend Not Daughter" – Mr. Ibu's Wife Cries Out For Help (Screenshots)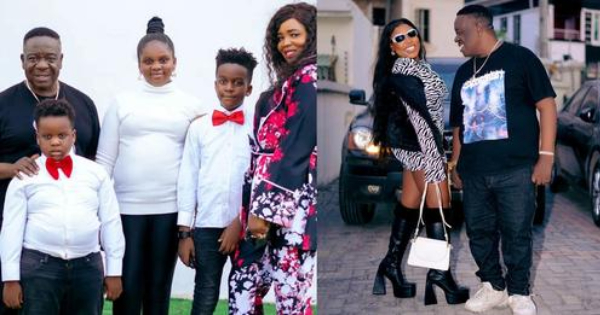 Stellamaris Okafor, the wife of veteran Nollywood actor, John Okafor, popularly known as Mr. Ibu, has cried out for help over fidelity issues with her husband and a lady who has been identified as Jasmine, claiming to be his daughter.
It is worth recalling that last year, Jasmine went viral on TikTok by parading Mr. Ibu as her father and making many videos with him.
The actor's wife took to an Instagram blog where she opened up about the struggles of her marriage and Jasmine's plan to sell her husband's home, valued at over N65 million.
Stellamaris Okafor claims she is hurt in her marriage because her husband left her and their children last year to pursue a relationship with Jasmine.
She said that the lady posing as Jasmine Okoafor is Chioma Florence Okekeagukwu from Imo State and has no relationship with her husband who is from Enugu State.
According to the actor's wife, Mr. Ibu suffers from dementia (memory loss) and Jasmine used her husband's illness to gain recognition.
Mr. Ibu's wife claims Jasmine is the actor's manager and has received all the money for his company and performance.
She went on to say that if she needed to speak to her husband or ask him for money, she would do it through Jasmine.
She mentioned that the couple not only managed all of Mr. Ibu's social media accounts but were also in a romantic relationship.
Mr. Ibu's wife further explained that their children are currently absent from school due to a lack of funds as Jasmine, the actor's bank account manager, has refused to authorize the payment of their tuition.
See her messages below;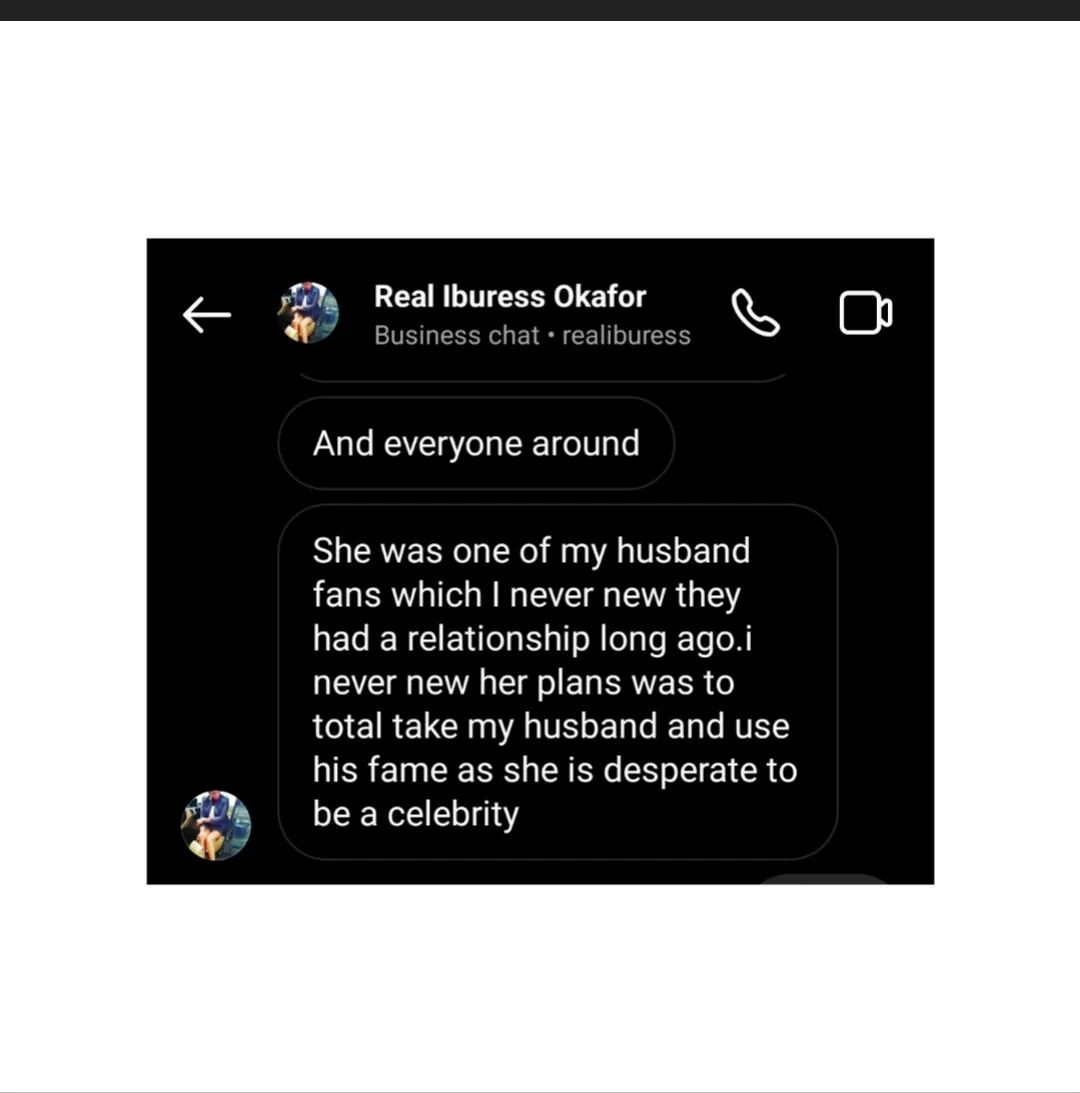 "She Doesn't Think What She Did Was Wrong" – Man Breaks Up With Girlfriend Over Intense Lap Dance With American Singer, Chris Brown (Video)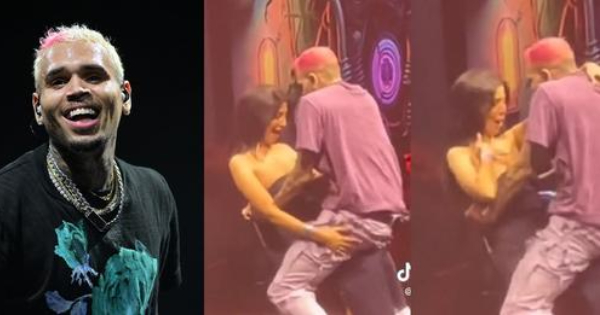 A young man, identified simply as Dash, ended his relationship with his girlfriend after American singer, Chris Brown performed a lap dance at a concert.
Chris Brown on his "Under the Influence Tour" brought the lady who was at the concert with her boyfriend up on the stage and did a pretty intense lap dance while performing his song "Take You Down".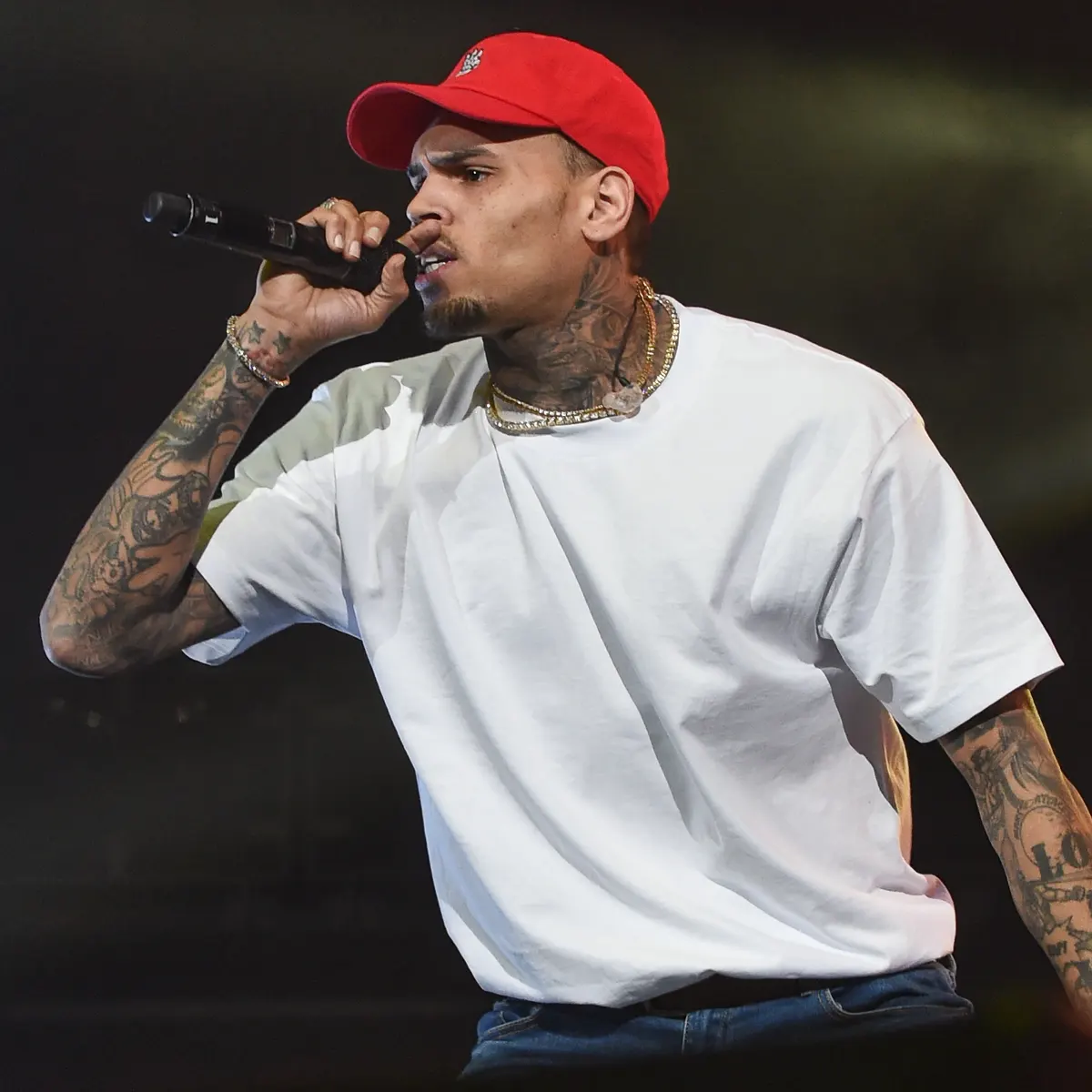 Dash, who watched Chris Brown perform the erotic dance with his girlfriend, was furious and later shared the video on TikTok.
In the video, the lady appeared to be enjoying the singer's performance, running her hands over his body and fanning herself with her hand.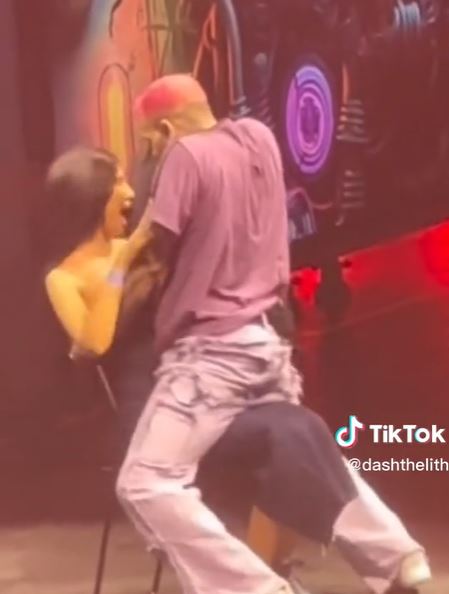 Dash recounted the incident and lamented that he had bought his girlfriend front-row tickets to see Chris Brown, unaware that it would cause a rift between them.
"Buying my girlfriend front-row tickets to see Chris Brown. I want my £500 and my girlfriend back." He captioned the video.
Dash gave an update on their relationship after a follower advised him to break up with her and revealed he ended things with her after the incident.
"Just to update everyone regarding the Chris Brown concert. I'm no longer with my girlfriend but she doesn't think what she did was wrong". He wrote.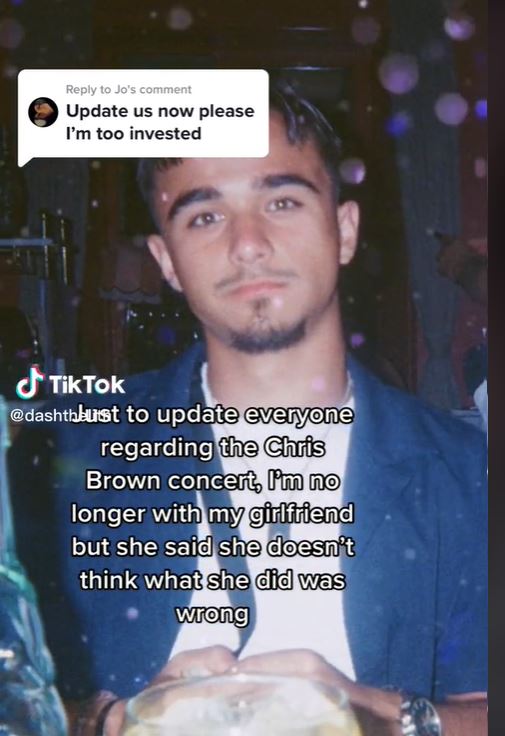 Watch the dance video below.
"I Have Never Been Happier In All My Life" – Actress Ireti Doyle's Ex-Husband, Patrick Doyle Gushes As He Shows Off New Wife (Photos)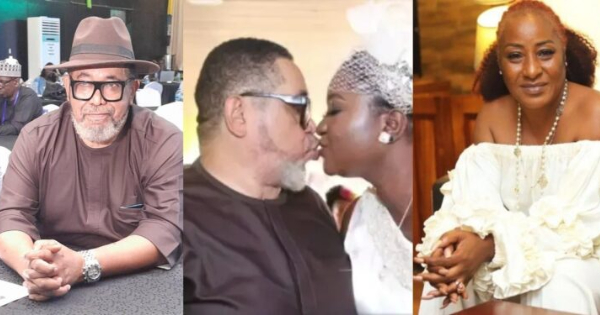 Veteran Nigerian actress and television presenter, Ireti Doyle's ex-husband, Patrick Doyle, has finally revealed his new wife, Oluwafunmilayo.
The veteran Nollywood actor showed off his new wife, Oluwafunmilayo, in a Mother's Day post on Sunday, March 19th.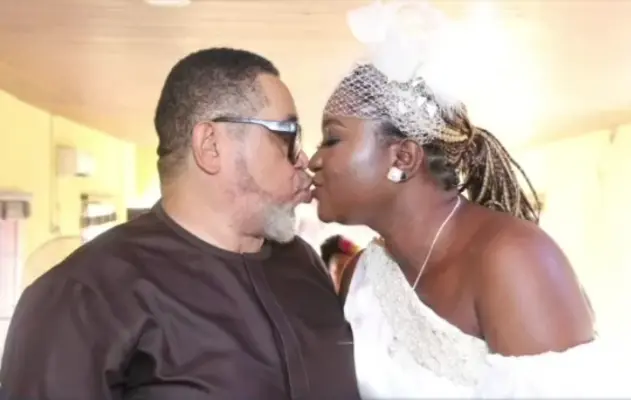 He had taken to his Facebook page to write a heartfelt message to the incredible women – his late mother, sister, and wife – who have impacted his life.
He also took the opportunity to unveil the face of his new wife, Oluwafunmilayo, who he says has taken up the roles of mother, friend, and companion since she came into his life.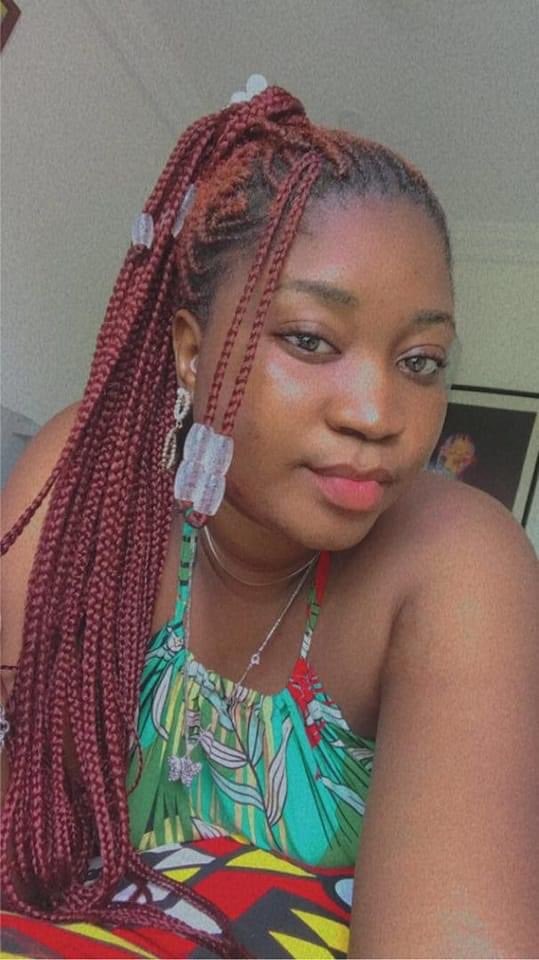 Sharing a beautiful photo of his wife, he stated that he has never been happier in his entire life.
"On mother's day we are expected to pay tribute to our mothers and all women who have played maternal role in our lives. In my case the 4 women who had acted in that capacity towards me are my late mother Angela Bassey Doyle, my late elder sisters Victoria Doyle, and Ayodeji Alakija as well as my late wife Rosamond Doyle.

"Today to the glory of God this young lady has taken over that role & truth be told, I have never been happier in all my life.Please join me in thanking God for a new mother, friend & partner for life Oluwafunmilayo."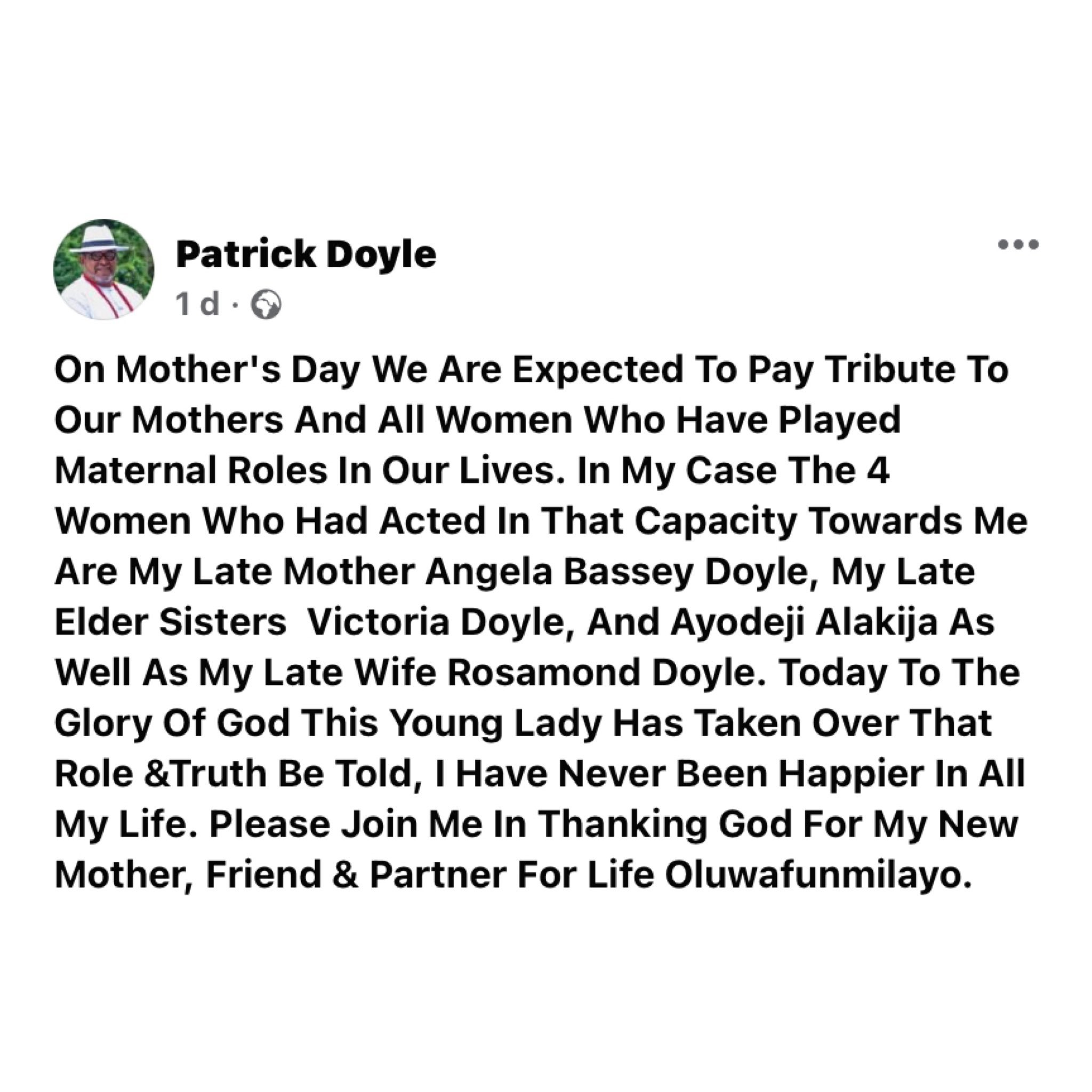 "Why I Married An Older Woman" – Actor Artus Frank Spills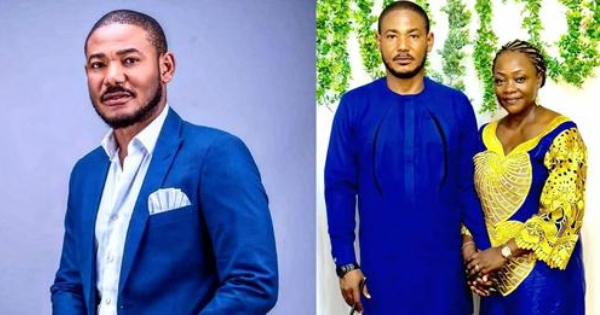 Popular Nollywood actor, Artus Frank, has revealed why he married an older woman as he addresses those who age-shamed his wife.
The actor took to his Instagram page on Tuesday night (March 22) and told those who seem to have an issue with the age gap between him and his wife to mind their own business.
Artus Frank took to his social media page to claim that he doesn't care how old she is and that he married his wife because he is happy with her.
"Leave my wife's name out of your mouths! I did not marry AGE! I married a WOMAN with whom I am well pleased with". He wrote.
According to Majid Michel, the media started calling him a pastor after he began speaking at various gatherings, churches, and conferences and sharing the knowledge he had discovered about Christianity by himself.
"As I got older and learned the Bible for myself, I made the decision to teach it. In an effort to spread what I had learned, the media observed me speaking about these topics at various churches, conferences, and gatherings. It was the media that reported that I was a pastor despite never having attended a Bible school. I've never been anointed as a pastor…(Continue reading)