A video capturing the moment popular business tycoon, Obi Cubana, complained bitterly after an Arab man refused to leave his live session has gone viral on social media.
Obi Cubana and his wife, Ebele, recently went live on TikTok to chat with their followers and gave some fans a chance to chat with them in person.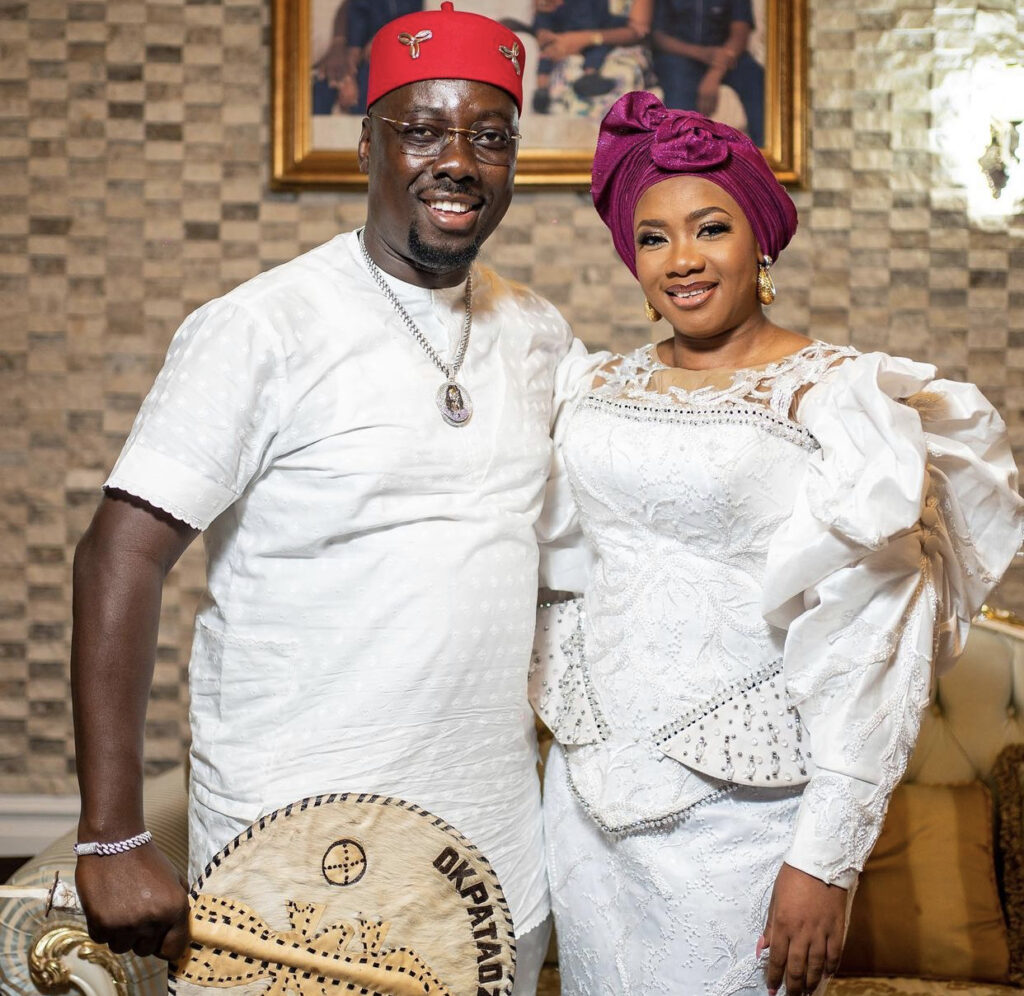 During the live session, Ebele accepted an Arab man's request to speak with them, but things took a different turn when the man refused to leave the chat.
In the trending video, Ebele was seen appreciating the man for joining the call and bade him goodbye, but he only acknowledged the appreciation and kept repeating the line "I'm fine, thank you."
Although it is not clear if the man does not fully understand the English language, he kept repeating the words over and over again.
The call became very awkward and Ebele had to hand the phone over to her husband to take care of the Arab man. However, he continued to repeat his initial statement, even asking about the country Obi Cubana was from.
At this point, Obi Cubana was fed up already with the man's actions and began venting his frustration in the Igbo language.
"Ehyee, Jehova kedu ife bu ife a" which means "Jehova, what type of thing is this?"
Watch the funny exchange below,