"I Met Tonto Dikeh At A Nightclub" – Olakunle Churchill Reveals
Nigerian actress, Tonto Dikeh's ex-husband, Olakunle Churchill, has spoken openly about how he met her at a Lagos nightclub before they got married.
Olakunle Churchill made this known in a recent interview with Azuka Ogujiuba, in which he refuted claims that he squatted in the actress' home early in their relationship.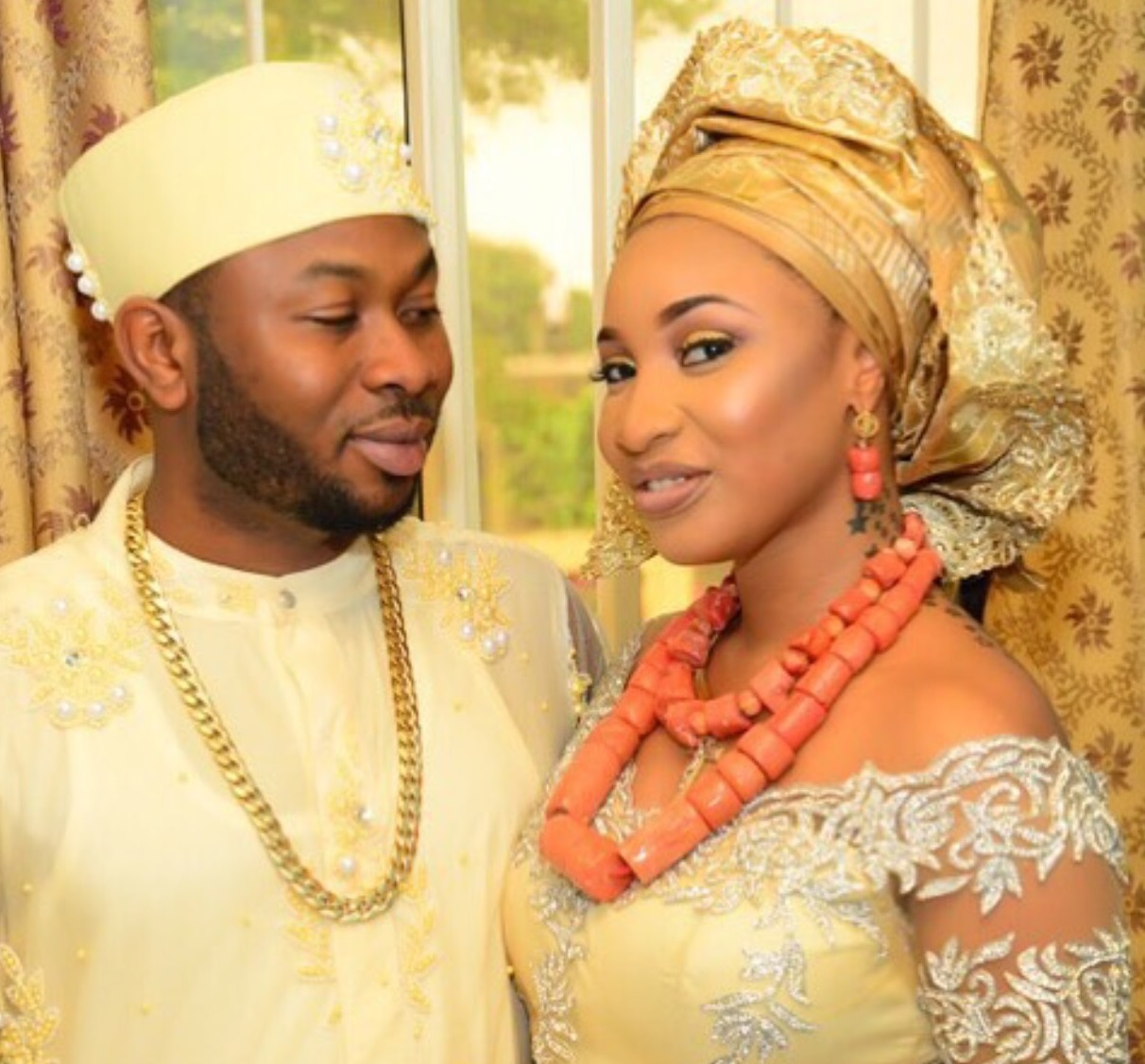 When asked what he thought of the controversial publicity his relationship with the actress is enjoying, Olakunle Churchill said:
"At first l was bothered but later the whole scenario became a movie script, where the executive director, is the producer, script writer and actor all in the name of bringing down and tarnishing the image of your ex, to the extent that people who were not part of our marital plans or who were not even in the know of our marital issues were hired and cajoled to concoct lies against me. She claims to be the bread winner of her family. Is she the Nigerians President's daughter?"

When asked if he truly met Tonto Dikeh at a night club called Escape, Olakunle Churchill said:

You mean squatting? This is ridiculous. Before I met the Nollywood actress, Tonto Dikeh, I was already one of the most successful young millionaires in Africa. I met her at a night club, during my brother's birthday party in 2014 and it was about the same time I acquired the latest Benz cars. Three months after we met, she got pregnant. I have never really stayed in Nigeria for too long, because I do business in Ghana, although I have an office at Ikoyi. She visited me in Ghana several times and when she broke the news of her pregnancy three months into the relationship, I decided to visit her in Nigeria. I had to visit her often, because she was carrying my child.

I have never squatted or lived with her and the only time we stayed together was after the birth of my son, which came with the approval of her parents, after I had completely satisfied the traditional requirements for her dowry. I flew her to the United States to deliver my child in one of the best hospitals in America.
She stayed at my family house in London few months after delivery, before she returned to Nigeria. On her arrival, I had already prepared a well-furnished exquisite apartment for us – this was the first and only times we lived together until the divorce. We only lived together for six months.

Still on the issue of squatting, it will interest you to know that Tonto will never marry or date a man who lacks prospects or is unsuccessful. She likes to live the life. We broke up in 2016 at a house I newly acquired for my mother in Lekki, Lagos State.
Our marriage was plagued with several frivolous claims of falsity, ranging from domestic violence to false allegations and all what not. I never laid my hands on her. I have never done that in my life before. She made up those things to discredit my philanthropic works. I am from a proper disciplined Yoruba home.

I was well trained and brought up under the fear of God.

Marriage isn't by force and so I encourage the entire public to shun the baseless sponsored social media propaganda which the actress has continued to fuel. It would eventually settle in the water-low.
It was recently reported that Tonto Dikeh has been awarded full custody of their son. Is it true?
Well, that was a sponsored publication from a cheap blackmailing blogger. It is not only false but absolutely misleading. Following an in-dept investigation by my legal team, it was revealed that there was no such judgement granted as the fake information which emanated from one blogger 'Cutie Juls', was a desperate move to defame my personality. This has been a continuous occurrence in the past three years to blackmail and justify the bidding of her paymaster.

It's important to note also that my legal team has debunked and discredited the false publication of the alleged judgement by a customary court in Abuja granting my ex-wife full custody of our son.

This was made known through an official disclaimer that stated that the frivolous report was just a mere attempt to distract me and create baseless relevance. Interestingly, the standing court judgement ordered that all documents of our son must bear the father's surname by right and that the international passport of King Andrea must be kept in the bank and shall not be released except with a written consent of both parties.

But she violated the court order by fraudulently obtaining another passport for my son bearing her surname to fly the little boy outside the country. This illegal acquisition of fresh passport for King Andrea with 'Dikeh' as a surname, is not only illegitimate but against the instruction of the court.

The public is by the disclaimer of my lawyers advised to disregard the fake news making the rounds on social media about the full custody of King Andrea Churchill granted by the court as it's not only misleading but geared towards scoring cheap social relevance."
"Asking A M0urning Wid0w To Submit Her Son For DNA Is Pure Evi.l"- Actress Mary Remmy Njoku Speaks On Mohbad's Wife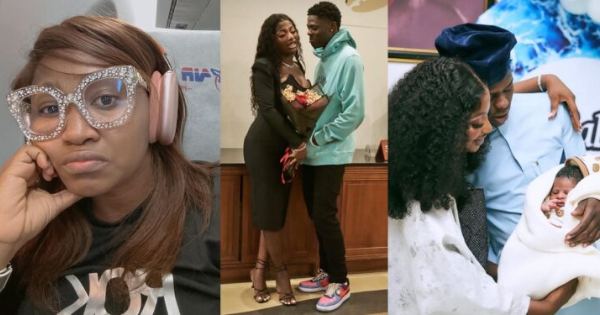 Nollywood actress, Mary Remmy Njoku has responded to calls for a DNA test on late singer Mohbad's five-year-old son to confirm his paternity.
Keep in mind that after the singer's death on Tuesday (September 12), his long-time partner, Wunmi revealed that they were married and had a child before his death.
This revelation surprised many social media users as the singer had maintained a private life and kept his personal matters off the internet until his sudden death.
Amid the controversy over the cause of his death, some internet users, led by controversial social media commentator, Very Dark Man, have called for a DNA test to be conducted after the singer's body was exhumed to determine the paternity of his son.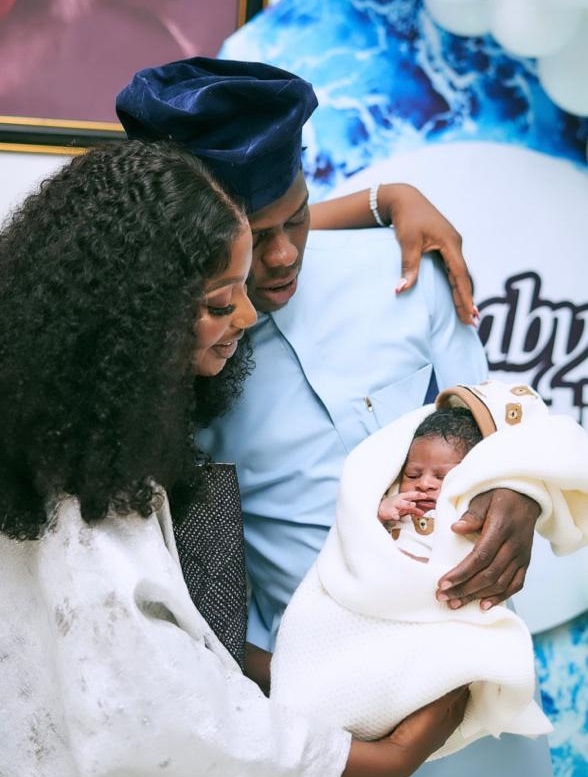 According to Very Dark Man, his wife is also a suspect until proven otherwise, therefore, a DNA test should be conducted to prove that she had no reason to harm the singer.
In response, Mary Njoku took to her Instagram page to criticize those advocating for DNA testing, calling their demand "evil."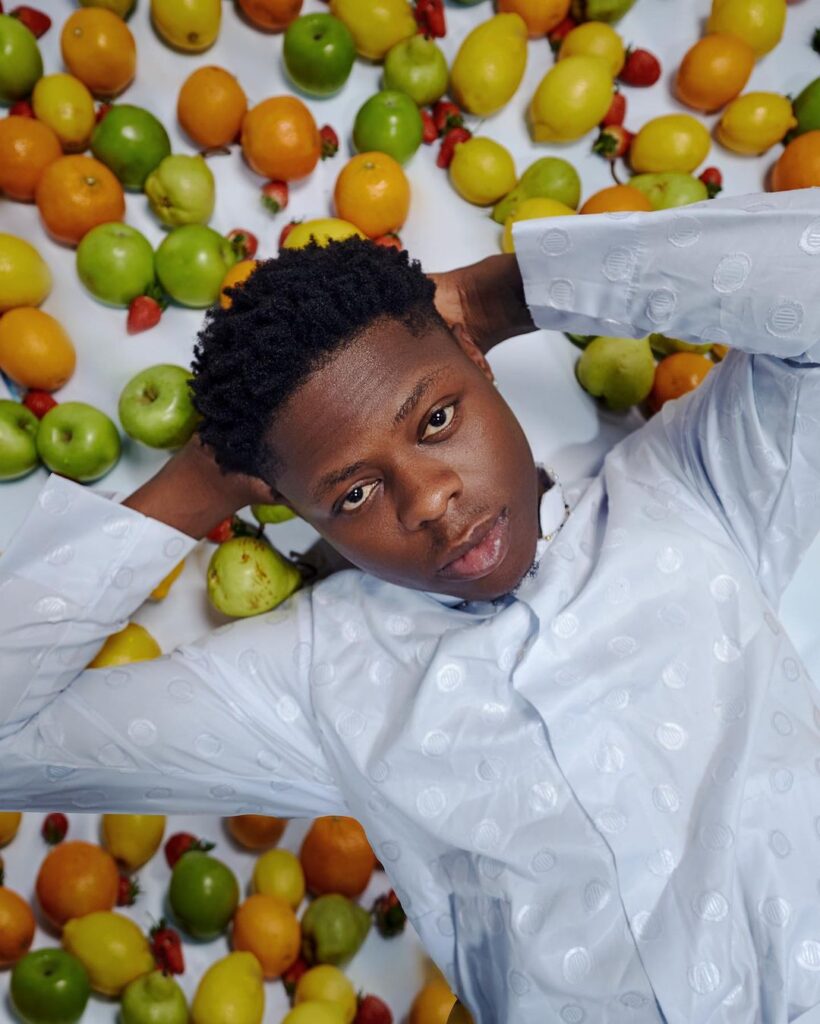 She said that the late singer's wife is still grieving the death of her husband, who was her provider and protector, and she should be allowed to mourn in peace.
The mother of three added that the singer never questioned his son's paternity during his lifetime and therefore doesn't understand why people think differently today.
Her post reads,
"Asking a mourning widow to submit her son for a DNA test is pure
Evil. Haba!
She just lost a husband!
Lost a father to her child! Lost her Helper and Protector of over 10yrs! Let her mourn in peace!
if you can't support her, don't add to her misery!
Small money don enter now and we are asking for DNA test. Just because she isn't rich.
If her husband didn't doubt the paternity of his child, who are we to think otherwise?
Abeg make una no let the dead para for una o!
Don't frustrated his family!!!!
Let's focus on getting #justiceformohbad"
See below,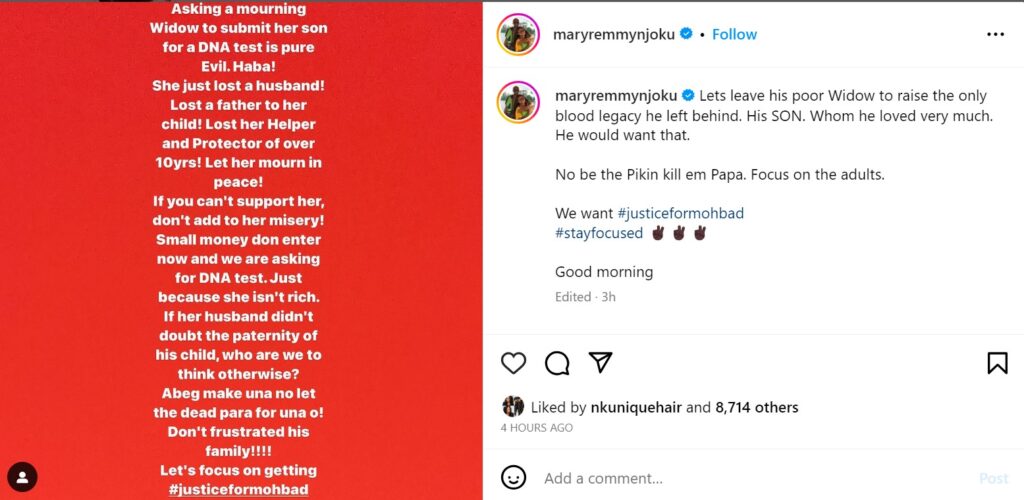 "If I Diɘ Now, You Killɘd Me" – Alleged Audio Conversation Between Late Mohbad And His Wife Surfaces Online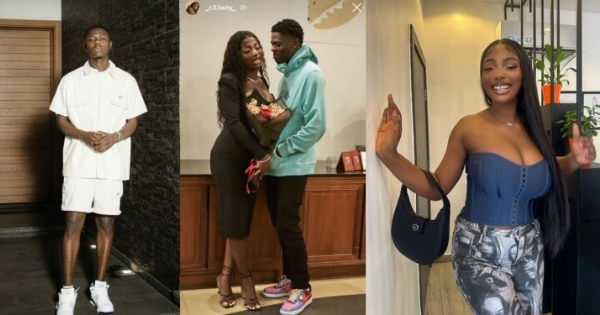 An audio conversation has surfaced online that allegedly took place between singer Ilerioluwa Oladimeji Aloba, better known as Mohbad, and his wife, Wunmi.
There is no time stamp on when exactly the conversation took place, but the singer was heard complaining bitterly as he accused his wife of trying to kill him.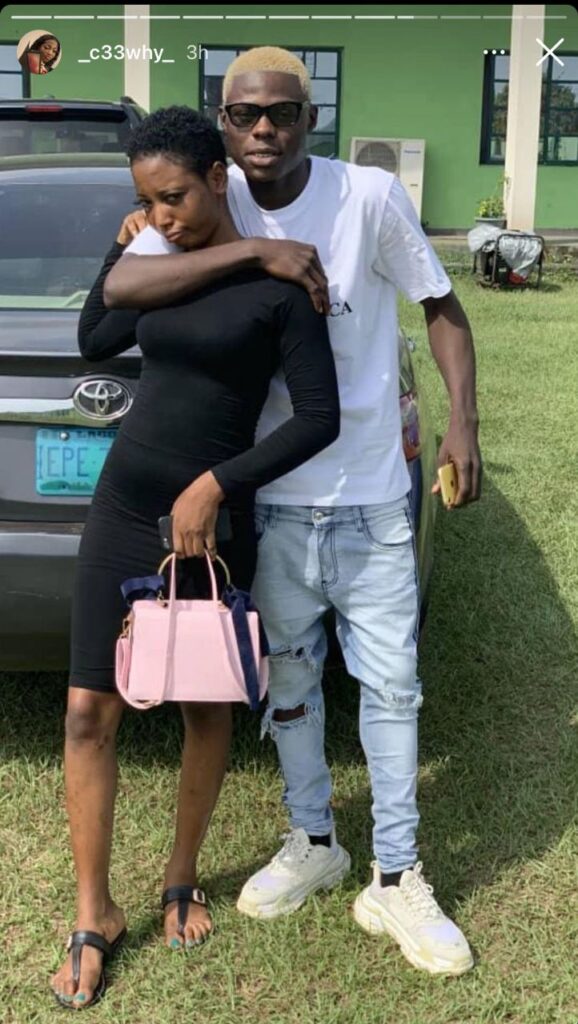 He accused her of acting and pretending to be sick while planning to use his WhatsApp information after she killed him.
Mohbad revealed that there was a particular article of clothing that he said he no longer wanted to wear for reasons best known to him, but she still put it on him in an attempt to end his life and he wouldn't tolerate it.
Screenshots were also shared during the conversation in which he continued to accuse her of killing him but did not reveal any details of their argument.
He wrote,
"If I die today you killed me, My life is fucked up, I'm saying this in advance, My life is fucked up, Ever since the NDLEA shii, My Health is bad, My Tommy is funded up, I do complain all the time
I will tell the whole world 0o, You should leave me alone when you stopped feeling me, Why did you fuck me, Now you pretending gO, You will pay for this, Only if there's no GOD, You put me to shame, You acting smart! You said you never loved me, But why did you stay in my life for 8 years Don't worry, Don't reply to me 000, If you k me you sha can't k my whole generation, My God will judge you, The whole world will know about all these, You don't know who you are fucking with I swear…Your whole family will pay for it, If not now later. Go ask your people again what to reply me with"
Listen to the conversation below,
"If She Comes Here, We Will Collect Everything" – Mohbad's Family Plots How To Collect His Properties From His Wife At His Gravesite (Video)
Relatives of late Nigerian singer, Mohbad, were filmed at his gravesite discussing how to get his belongings back from his wife, Wunmi.
Keep in mind that the singer died on Tuesday, September 12th, and was buried according to Islamic rites barely 24 hours later in Ikorodu, Lagos State. (Read Here)
While his grave was being dug, some of his relatives were caught planning on how to claim his properties from his 24-year-old widow.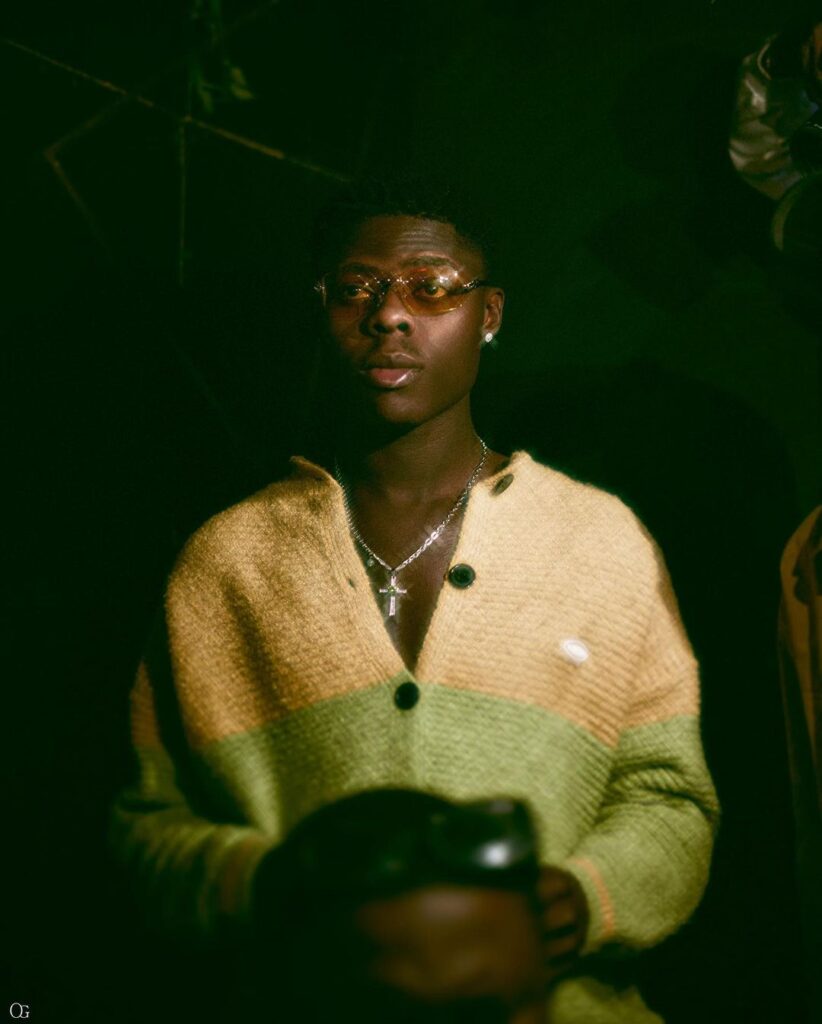 During their discussion, one of the men asked where Mohbad's wife was and said she must "Drop Everything." In response, a man claimed that she shouldn't come to the funeral because they would collect everything the singer had in her possession.
An elderly man who was also captured at the scene added that there are children who earn millions of naira but cannot send money back home. He also warned the men gathered at the gravesite not to trust women.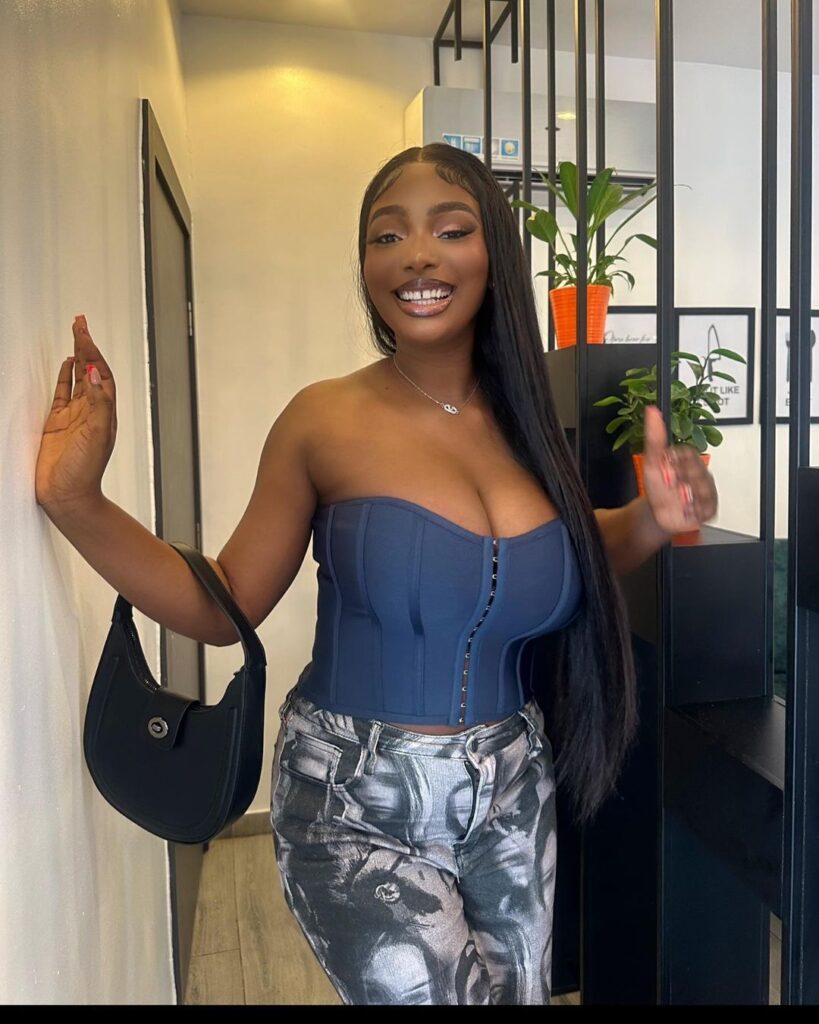 Another man was heard complaining about where the singer was buried and said that the singer who owns villas is getting buried in a village.
It should be noted that Mohbad's marriage to his wife was made public only after his untimely death. The musician was apparently married to his partner of ten years, with whom he has a five-month-old son.
Watch the video below,
Meanwhile, this video has caused a massive stir on social media, with many internet users condemning the family for discussing about the singer's properties just 24 hours after his death.
Read some comments as you scroll,
@biodun_OG wrote: "The family will make sure the wife doesn't gain possession of any of Mohbad's properties. I feel men should start preparing their will even at the early stages of marriage just in case something goes wrong."
@lacevine wrote: "They said they'll take everything from the wife. They were already talking about his wealth and properties and they've not even buried him yet. I feel so bad for the wife."

@akunwa_ wrote: "Going on a widowhood journey at that young age. I hope his wife has a strong support system cos widowhood brings out the beasts in everyone including those once who've been calling you "Iyawo" with all smiles."
@critiquecrib wrote: "Marrying into a civilized family, with educated people that have the fear of God and respect for humanity is key!"
@views09 wrote: "And the thing is even after collecting it from the wife, you won't still see the impact in their lives, cos they will squander the entire asset on nonsense, Not even the 5-month-old baby is a concern for them, not how to get justice for the person that died, just greed"
Meanwhile, an audio conversation has surfaced online that allegedly took place between singer Ilerioluwa Oladimeji Aloba, better known as Mohbad, and his wife, Wunmi.
There is no time stamp on when exactly the conversation took place, but the singer was heard complaining bitterly as he accused his wife of trying to kill him. (Listen To The Conversation Here)