Anita Okoye, the ex-wife of popular Nigerian singer, Paul Okoye, has revealed that she suffered multiple miscarriages in their marriage.
The mother-of-three, whose divorce from the singer was finalized in December 2022, made the revelation in a post shared on her Instastory while responding to the much-talked-about film, "The Wait".
She believes that the film, which tells the story of various women who have had fertility problems and who were trusting God for their own children, reopened old wounds as she also had a similar experience.
She disclosed that she lost four pregnancies prematurely, but thankfully, she's now a mother to three children – Andre – born in 2013 – and twins, Nathan and Nadia, born in 2017.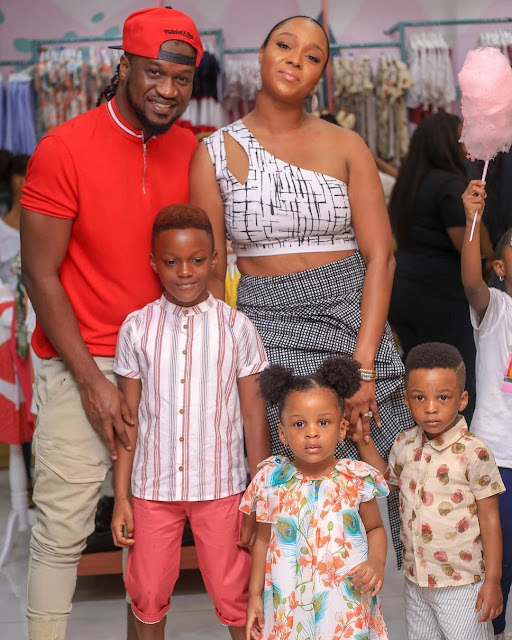 Anita wrote on her Instastory,
"This movie had me on a rollercoaster of emotions….Having gone through 4 miscarriages myself, it undoubtedly reopened closed wounds. But look at me today!! There really is purpose in #TheWait and it truly is #WorthTheWait…I am aware that occasionally the silence can be unbearably loud….. Trust that God, in his infinite mercy will NEVER forsake you…And it truly is a privilege to #WaitonGod lam a living testimony!!
Thank you @yewandezaccheaus us @nseikpeetim im @inidimaokoie kojie Ganeeicha a @deyemitheactor @k8henshaw @damilarekuku @megotanwa…And my darling Aunty's acting debut @ifeyinwaighodalodoïdesigns @thelifeof_ifeyinwaighodalo"