Popular Nigerian singer, Peter Okoye, has addressed the age difference between himself and his wife, Lola Omotayo Okoye.
In a recent interview, Peter Okoye, who gushed about his wife, noted that few people know she's much older than he is — Lola turned 50 in September 2022, while Peter and his twin brother clocked 41.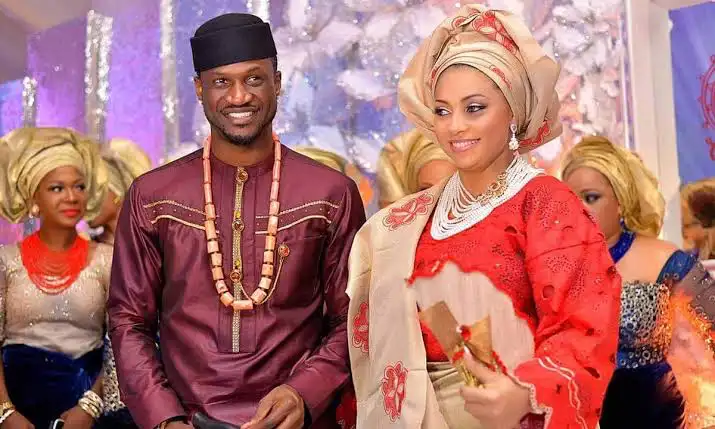 According to him, before he got married, people told his wife that he was going to leave her for a younger woman, but he made his decision and married her because she really was the woman he wanted to spend the rest of his life with.
"You know my wife, she has been through a lot in her life and I'm more like her support system. I'm not gonna let go despite what everybody says. She's more like a queen. I know, she's an individual who… She took me when I was a nobody.

She supported not just me, she supported us then. She's an amazing and very strong individual like she's an angel and I'm very proud. You know sometimes not many people know that she's older than I am with a lot of numbers but it's a decision I took and I have no regrets about it.

"I made up my mind like you're the person I want to spend the rest of my life with. I got married after two kids. Everybody was expecting me to dump her and marry a younger woman." He said.
Watch him speak below,