Nollywood actress and mother of two, Regina Daniels, has shared an adorable video of her second son, Khalifa, on social media.
In the beautiful video shared on her official Instagram page by the mother-of-two, the toddler can be seen laughing hysterically at his brother, Munir.
Sharing the video, Regina Daniels revealed that the laughter is unusual and that only his big brother can amuse him in this way.
"This is a once in a while laugh from Kharl 
 …. And only moon has the power to do that 
 ….. @princekhalifanwoko", she captioned the video.
In response to the video, which showed a very clear view of Khalifa's face, social media users pointed out the striking resemblance between him and his politician father, Ned Nwoko.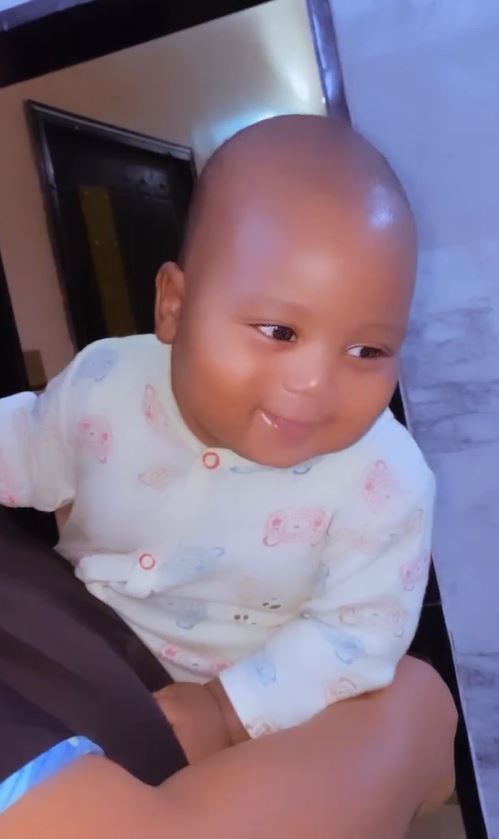 An Instagram follower @itsvibesangel_ wrote: "This one is just his fathers' carbon copy
".
@chinnycynokoye wrote: "This one na him papa complete!"
@queeneth_ozioma wrote: "Na this one be my papa born me no DNA required".
@lolo_chinyereugo wrote: "If the child no fyn for ur eyes look ad pass den commenting rubbish u can't even create human u come get hand Dey type rubbish for wey small child dt does nt to u."
@ososobaibi wrote: "Pls how is " this child looks like his father " an insult? No be who Born pikin, pikin go resemble?"
Watch the video below,