Singer Shakira Reacts After Her Cheating Ex-Lover, Gerard Pique, Is Set To Engage His New Girlfriend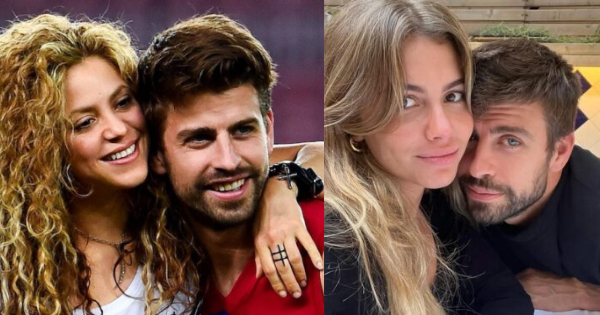 Popular Colombian singer-songwriter, Shakira, has criticized her ex-lover, Gerard Pique, in a preview of her new song "Empty Cup."
This follows news that the 35-year-old former footballer is currently considering proposing to his new girlfriend, Clara Chia.
Shakira, 45, shared a six-second clip of the new track on her official Instagram page, but fans were quick to realize that she made reference to her split from the footballer.
In the song, she said,
"You are always busy with so much business. It would be nice, my love, a little leisure.

'Relax here on the sofa and give me your attention. The phone rings, use your hand with me I know you're hot , but I'm much hotter."
This latest diss from Shakira comes in response to reports that the former Spanish footballer is planning to propose to his new girlfriend, Clara Chia.
It is worth recalling that Shakira and Gerard Pique split in May 2022 after dating for 11 years and having two children.
They wrote in a statement, "We regret to confirm that we are parting ways. For the well-being of our children, who are our highest priority, we ask that you respect their privacy. Thank you for your understanding." (Continue reading here)
"Avoid Zobo" – Women Share Their Shocking Experiences After Drinking Zobo During Pregnancy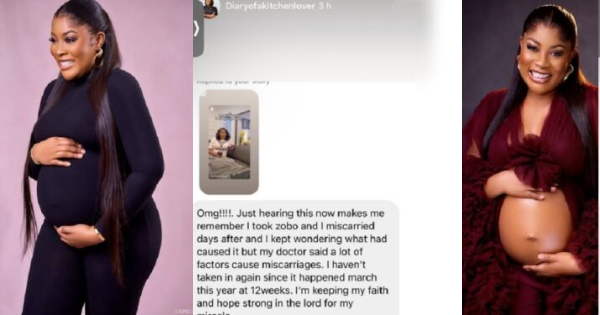 Zobo Health Impact
Nigerian celebrity chef, Tolani, better known as Chef T or "Diary of a Kitchen Lover", has spoken about her experience of drinking Zobo while pregnant and the negative impact it had on her health.
The chef, who recently gave birth to her long-awaited first child after years of trying, shared that she ended up in the hospital after consuming the popular hibiscus leaf drink.
Following her revelation, the celebrity chef issued a warning to pregnant women, urging them to avoid consuming Zobo if possible, based on her personal ordeal.
Her story resonated with other women who also came forward to share their own heartbreaking experiences of miscarriages after consuming Zobo during pregnancies.
See below,
The experiences shared by these women on their respective social media pages highlighted the potential risks of consuming Zobo during pregnancy.
The drink, often recommended for its health benefits and great taste, is popular with many, but these stories serve as a cautionary tale for expectant mothers.
Although more research is needed to fully understand the specific effects of Zobo on pregnancy, these personal accounts demonstrate the importance of being careful and informed about the foods and drinks consumed during pregnancy.
Her brave revelation and the other stories from other women have sparked discussions about Zobo's potential impact on maternal health.
Pregnant women are now advised to consult healthcare professionals to ensure their dietary habits are good for their well-being and that of their unborn children.
"If We Had Paid Attention To The Lyrics, We Would Have Seen Signs From Mohbad" – Patoranking Speaks (Video)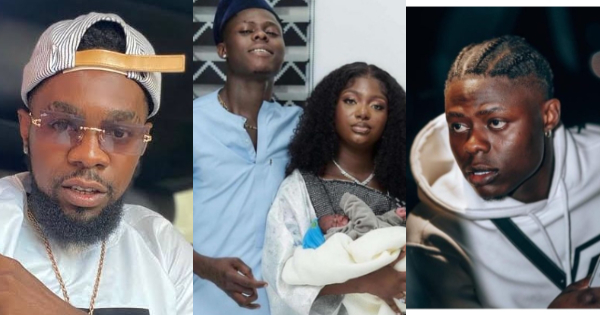 Patoranking On Mohbad's Lyrics
Nigerian reggae-dancehall singer and songwriter, Patrick Nnaemeka Okorie aka Patoranking, stirs emotions by saying that the late Mohbad's signs could have been noticed if people had paid attention to his lyrics.
During his interview, Patoranking was asked about Nigerian music and how he contributes to humanity via his songs instead of living a glamorous life and neglecting his people like some artistes.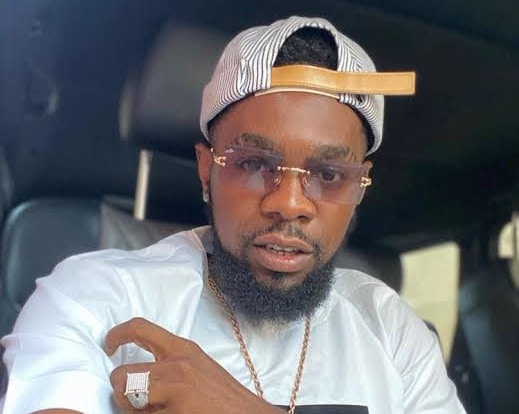 Reacting, the superstar singer and songwriter emphasized his connection to the streets and urged people to pay attention to song lyrics.
The singer used Mohbad as an example, he suggested that if people had paid more attention to his lyrics, they might have noticed signs in Mohbad's music.
In his words;
"If we had paid attention to the lyrics, we would have seen signs from Mohbad."
Following the songwriter's statement, concerned social media users flooded the comments section to respond to his remarks.
See some reactions below: 
@MAYORWATT01 wrote: "This is sad we just wanna dance to beat we no too Dey listen to lyrics again facts."
@SimonEwoh wrote: "Make everybody rest abeg, what really matters is justice for mohbad family. Imole as found peace."
@IamBlaccode wrote: "Music has a way of speaking truths hidden in melodies, how may Nigerians learn to read lyrics when the beat is there to make the craze. Mohbad's lyrics have been dropping clues all along, weaving stories of life's ups and downs. Maybe this will make Nigerians learn to read lyrics."
@DRDammy4 wrote: "Abegi enough of this lies, we all have been listening to oladips lyrics b4 now even some of his live chat and that he is in some deep shit but nobody cares. Na business as usual, had it been he died completely same thing would ve been said again now he survived did anybody care?"
Watch the video below;
"If we had paid attention to the lyrics, we would have seen signs from Mohbad"

– Patoranking pic.twitter.com/d0twZI2KV5

— OLAMIDE 🌸💖 (@Olamide0fficial) November 24, 2023
"Time Don Reach To Tell Your Vibrator Wetin You Need For December" – Sabinus Tells Doyin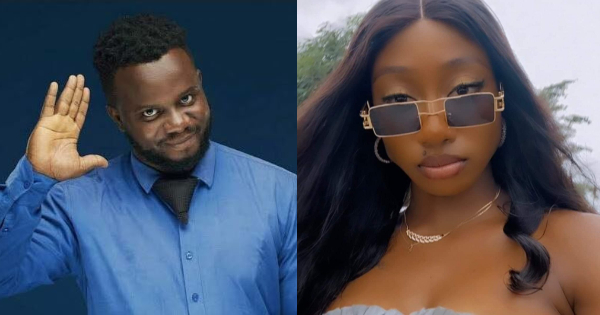 Sabinus Shades Doyin
Popular Nigerian comedian, Sabinus subtly shades Big Brother Naija star, Doyin and others who are crazy about patronizing vibrators ahead of the Christmas festivities.
Recall that a few days ago, Doyin drew reactions on the internet after she claimed that vibrators are better in bed than most men, while many women agreed with her.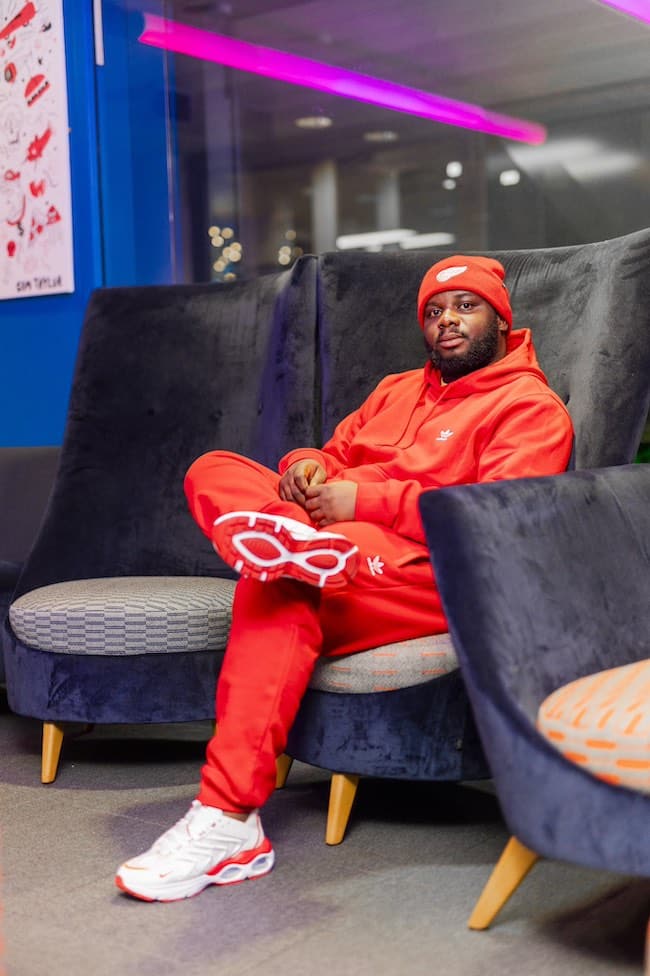 Sabinus sends her a remainder in a new post through the microblogging platform, X, as the 25th of December known for Christmas festivity approaches.
According to the content creator, Doyin and those who prefer a vibrator to a man should do well by themselves by asking the sex toy for a Christmas gift instead of bothering a man.
He wrote;
"Oya time don reach to tell your vibrator Wetin you need for December o," 
The post sparked a wave of humorous reactions from many people who agreed with him, while others, like Doyin, simply looked the other way.
Reactions to Sabinus' advice to vibrator lovers before Christmas
@WeirdBrain6 wrote: "Catch your sub in peace; don't cry 😂"
@inc051 wrote: "I don't need a man I've my vibrator oya bill the vibrator make we see.🤣 😂 🤣 😂."
@Gizmojigs wrote: "😂😂😂 this one loud o, investor Sabinus God bless you for this message. Especially those haters of men(feminists) that have collections of vibrators I posted about the other day."
@iamKrynz wrote: "Vibrator wey she go still carry go another man house go charge?"