An Akwa-Ibom-based life band entertainer, Soundcraft, has called his wife out on social media after discovering she had been cheating on him.
Soundcraft, who is believed to have confronted his wife after the shocking discovery, also claimed in a post on his Facebook page that she told him he is not the biological father of their children.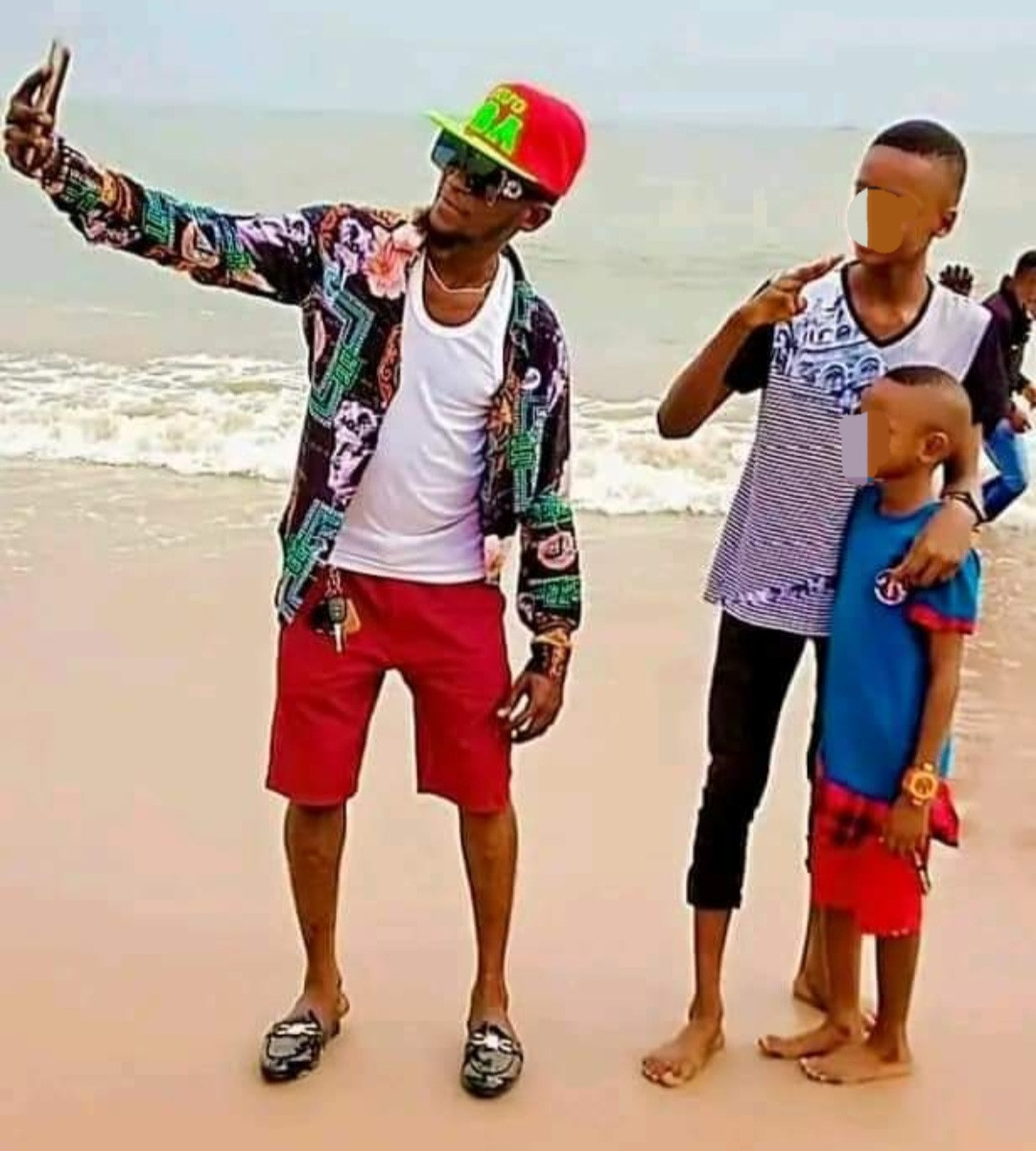 He said he chose to annul the children's paternity because of his status so that no one will call him out or accuse him of being a deadbeat when they see them suffering.
He lamented how he has been struggling to give the children the best life, sending them to the best school with over 200,000 naira each in tuition, only to find out that he is not their biological father.
"Just came to realize that I'm not the biological father of these kids. She said it to my face this morning that I'm not their biological father…neighbors around were so shocked to hear hear vomit such words. So all this while I have been suffering in vain", he wrote in part.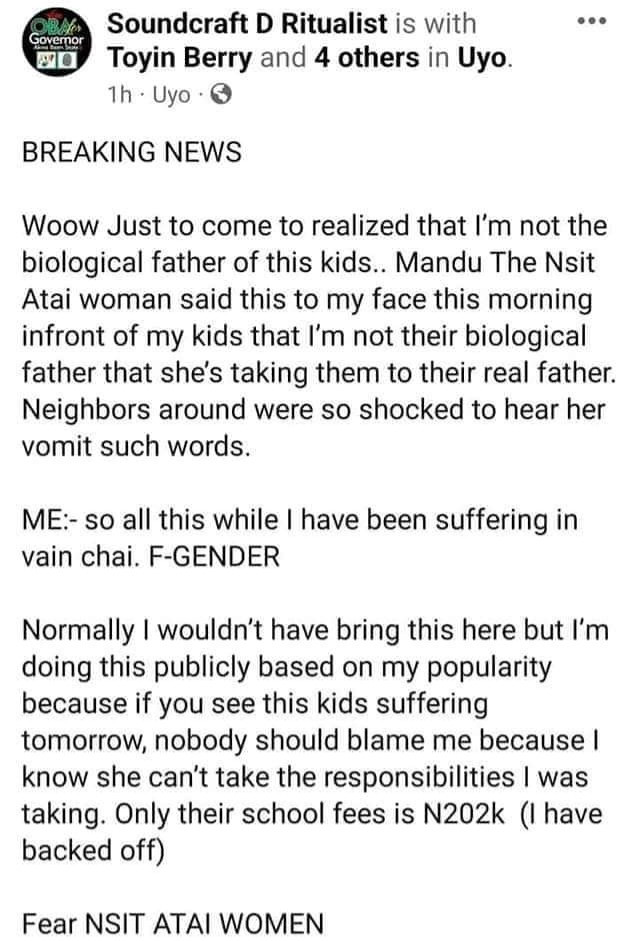 To back up his claim that his wife has been cheating on him, he shared screenshots of her alleged conversation with a man whose number she saved as "Pastor's Wife."
In a follow-up post, the aggrieved man stated that not even his late mother could make him take down his initial post about the children's paternity and his wife's alleged infidelity.
Read the chats below,