"It Was Disappointing" – Daniel Regha Criticizes Tems And Burna Boy's Outfit To 2023 Met Gala (Photos)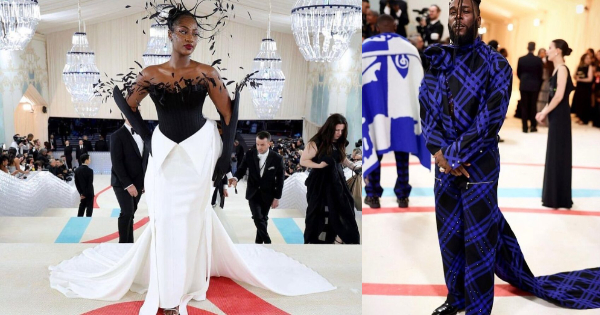 Twitter commentator, Daniel Regha, took to social media to slam the outfits worn by Nigerian singers, Tems and Burna Boy, at the 2023 Met Gala.
The Grammy-award-winning Nigerian singers made their debut at the glamorous fashion event, held at the Metropolitan Museum of Art in New York on Monday evening, May 1st.
Tems, who was styled by Dunsin Wright, donned a custom Robert Wun gown, complemented with a corset-like top and elbow-length gloves.
On his part, Burna Boy wore a custom-made Burberry kingly blue and black outfit, which also had a royal touch.
After the event, Daniel Regha took to Twitter to criticize the singer's outfits, saying that they lacked creativity and did not represent the Nigerian fashion industry.
He expressed his complete disappointment with Burna Boy's outfit, saying that Tems should have incorporated African prints in her dress instead of the Westernized dress.
Daniel, who is known for speaking his mind on celebrities, wrote:
"Burna's outfit to the 2023 Met Gala was disappointing; His hairstyle was OK but the outfit is a no & he wore the same design as Barry Keoghan. Creativity matters. Tems should've incorporated an African print in her outfit too. A style icon doesn't dress to compete or fit a norm."
See below,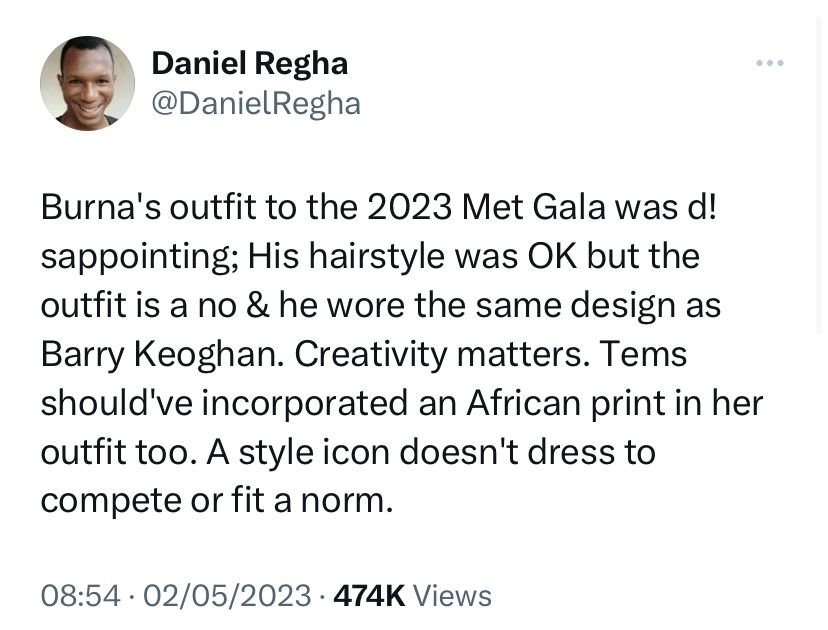 "You're Old Like My Grandfather" – White Lady Responds To Carter Efe's Proposal (Video)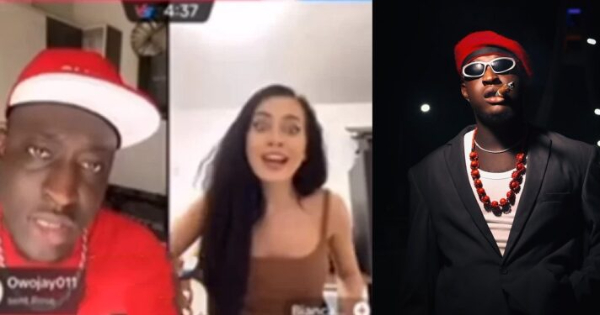 A Caucasian lady has shocked Nigerian content creator, Carter Efe, with her reaction when he tried shooting his shot at her during a live chat on Tiktok.
She said yes when the content creator asked her to marry him, adding that he reminded her of her grandfather.
Carter Efe yelled and cursed her in Yoruba while the two were talking, and continued by inquiring as to what she meant by it.
He asked; "Can you marry me"
She replied by saying that even though she has no issues with him getting married, it probably wouldn't happen because he is an elderly man.
"Yes, but you are like my grandfather," she said.
"Which kind talk be that, why do you say I look like your grandfather?" he queried.
Watch the conversation below,
BBNaija Star, Tacha, Excited As She Meets Veteran Actors, Pete Edochie, Kanayo O. Kanayo For The First Time (Video)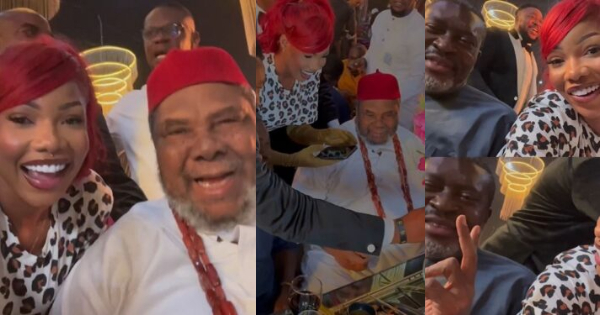 Big Brother Naija star and entrepreneur, Tacha, has taken to social media to express her excitement after first meeting with veteran actors Pete Edochie, Kanayo O. Kanayo, and Victor Osuagwu.
The reality TV star recently met the Nollywood legends at the 40th birthday dinner party of Elizabeth Jack-Rich, the wife of billionaire Tein Jack-Rich.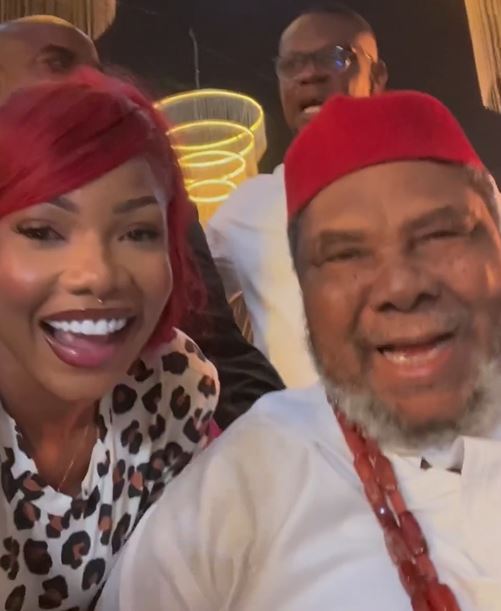 Tacha, who attended the birthday dinner as a valued celebrity guest, met with the legendary actors during the event.
Overjoyed, the Big Brother Naija Star took to her social media page to share a video of her exchanging pleasantries with them.
In the video, Tacha can be seen asking Pete Edochie for a photo and praising the 76-year-old actor for his timeless looks. She also expressed her admiration for Kanayo O. Kanayo, mentioning that she grew up watching him on screen as a child and was fascinated by his youthful looks.
Captioning the video, she wrote,
"Not YOUR REGULAR BIRTHDAY!!! It was such a great HONOR meeting @peteedochie. Happy Birthday once AGAIN @elizabethjackrich."
Watch the video below,
"The Lord Showed Me Yul Edochie Marriage Been Restored With May Edochie" – Prophet Reveals (Video)
A Nigerian prophet named Abel Boma has transmitted the revelation he received from God regarding the union of Yul and May Edochie.
Yul Edochie's marriage saga has been circulating on various social media platforms with unverified rumors that his marriage to his first wife had been annulled, which has been denied by Rita Edochie.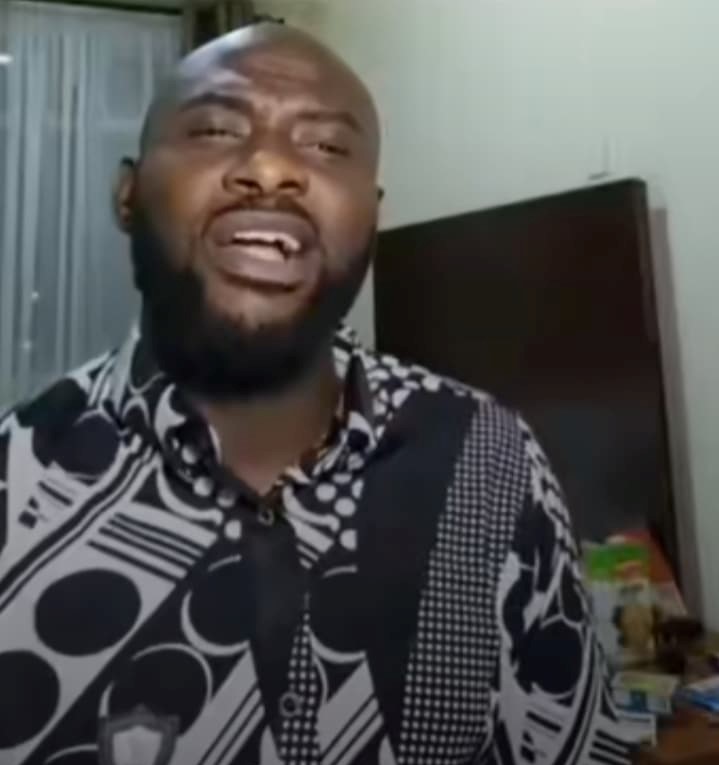 The Prophet also urged people not to interfere in Yul Edochie's marriage because they are the ones causing trouble for the couple.
He pointed out that since the troubles in their marriage began, God has promised to restore whatever was lost in the marriage.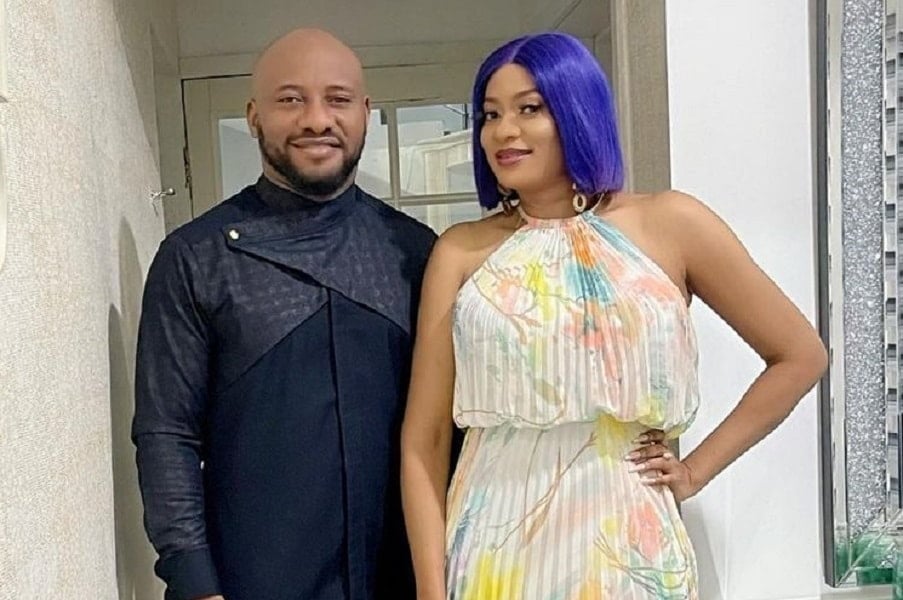 Watch the video below,