"She Was My Only Child" – Murdered Lawyer, Mother Of Bolanle Raheem Speaks Out (Video)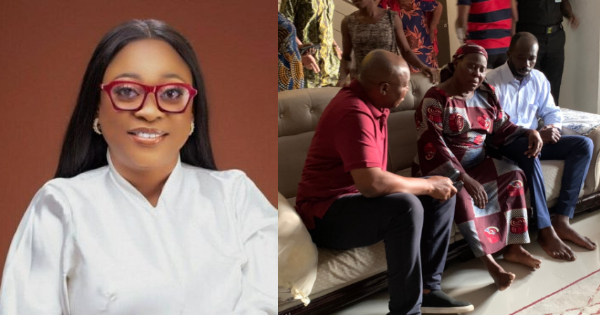 The mother of Bolanle Raheem, a Lagos-based lawyer who was shot dead by a police officer on Christmas Day, December 25, has expressed her sadness at the loss of her daughter.
Speaking to Lagos State Police Commissioner, Abiodun Alabi, during a condolence visit to her home on Tuesday, the victim's mother said Bolanle was her only child and narrated how she made efforts to send her to school.
Bolanle Raheem's mother said she sold oranges to ensure that her daughter goes to law school at university. She also disclosed that the deceased was expecting twins.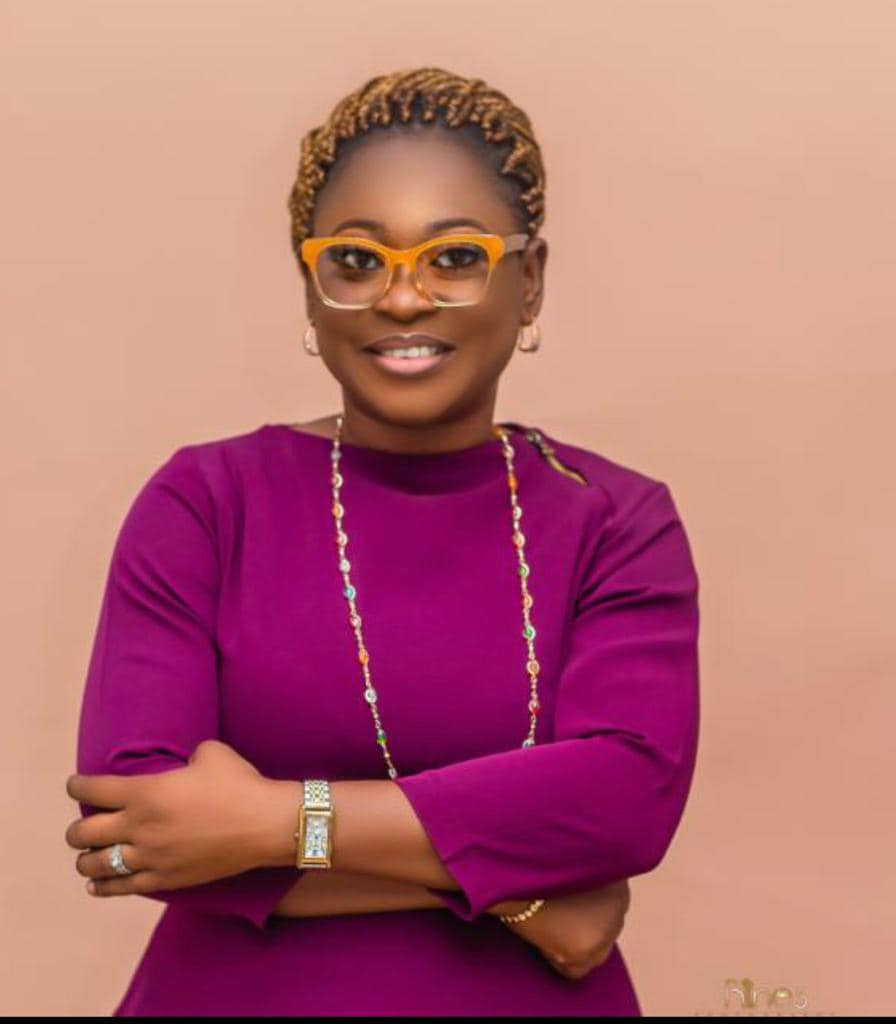 "I cannot see my 'The Law' again. People usually call her 'The Law'. She was taken away from me. She was pregnant with twins. She died with her glory. She left a five-year-old daughter behind. And they took her away.

On Monday, my granddaughter came to me and said 'Grandma Iju Ishaga, I saw you yesterday when you were crying; you were shouting; is it because of my mummy?' And I said 'yes'.

Then she came again and told me, 'Pastor Jerry said what God cannot do does not exist; so, grandma, stop crying'. And she kissed me on the cheek. Just like that, she was taken away from me. Oluwagbenga (referring to the deceased's husband), you won't see your love. It is not easy. A child that I have been training since childhood. I suffered over her. I hawked oranges; there is nothing I did not do. God please fight for me. My only child." She said.
Watch her speak below,
"I Can't Calm Down" — Garri Lady Davido Gave N2M Sheds Tears As Someone Gifts Her Brand New iPhone 14 Pro Max (Video)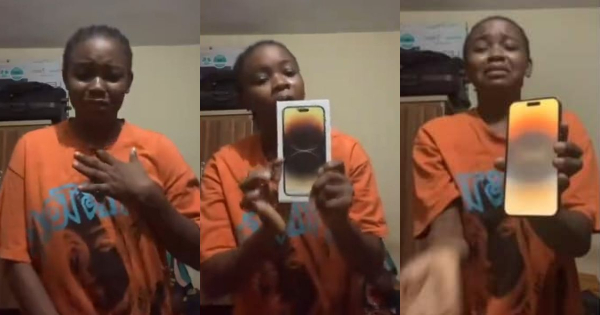 Okoli Chinonye, ​​the viral young lady whom the DMW Boss, Davido, recently gave N2 million, has been surprised with an iPhone 14 Pro Max.
Days after Davido gifted her 2 million naira over her viral Garri drinking video, Okoli Chinonye is now the proud owner of an iPhone 14 Pro Max smartphone. An excited Chinonye took to her TikTok account to share this wonderful development.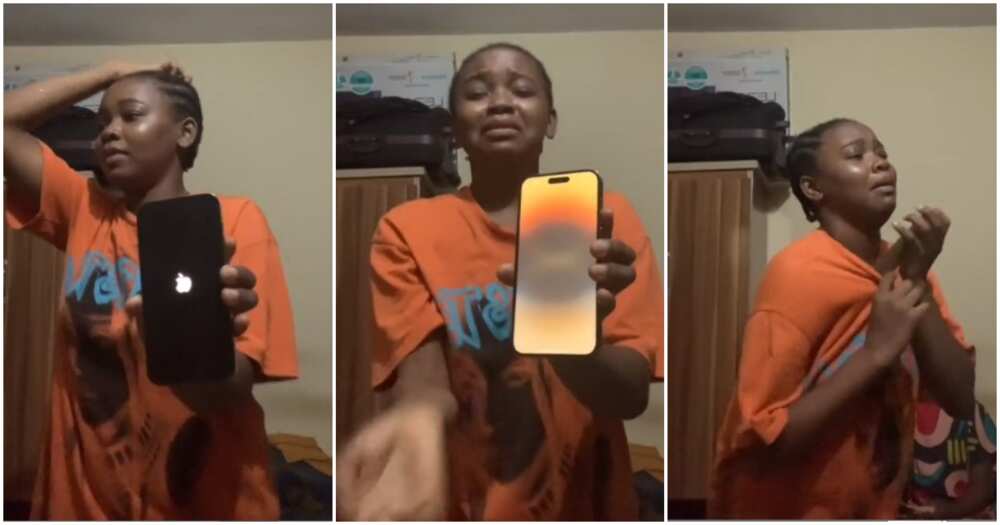 The young woman burst into tears and struggled to contain her joyful emotion as she unwrapped the new phone in front of the camera. She expressed her shock at the phone gift and thanked her patron and influencer, Tunde Ednut for sharing her video.
Chinonye pleaded with social media users to help her thank whoever gave her the phone. "All I can say is God is not done with me, it's just getting started and I'm ready for it," She Wrote On TikTok.
Watch the video she shared below:
Designer Of Nigeria's Flag, Pa Taiwo Akinkunmi Dies At 87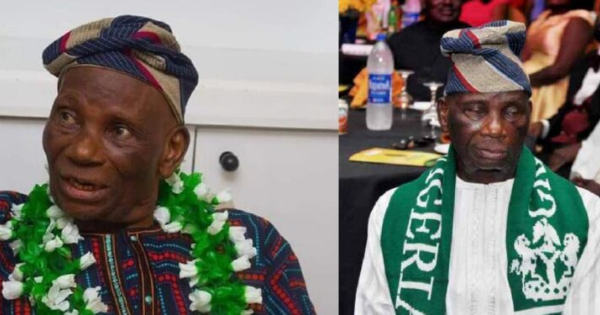 Nigerian civil servant and the designer of the National flag, Pa Michael Taiwo Akinkunmi has died at the age of eighty-seven (87).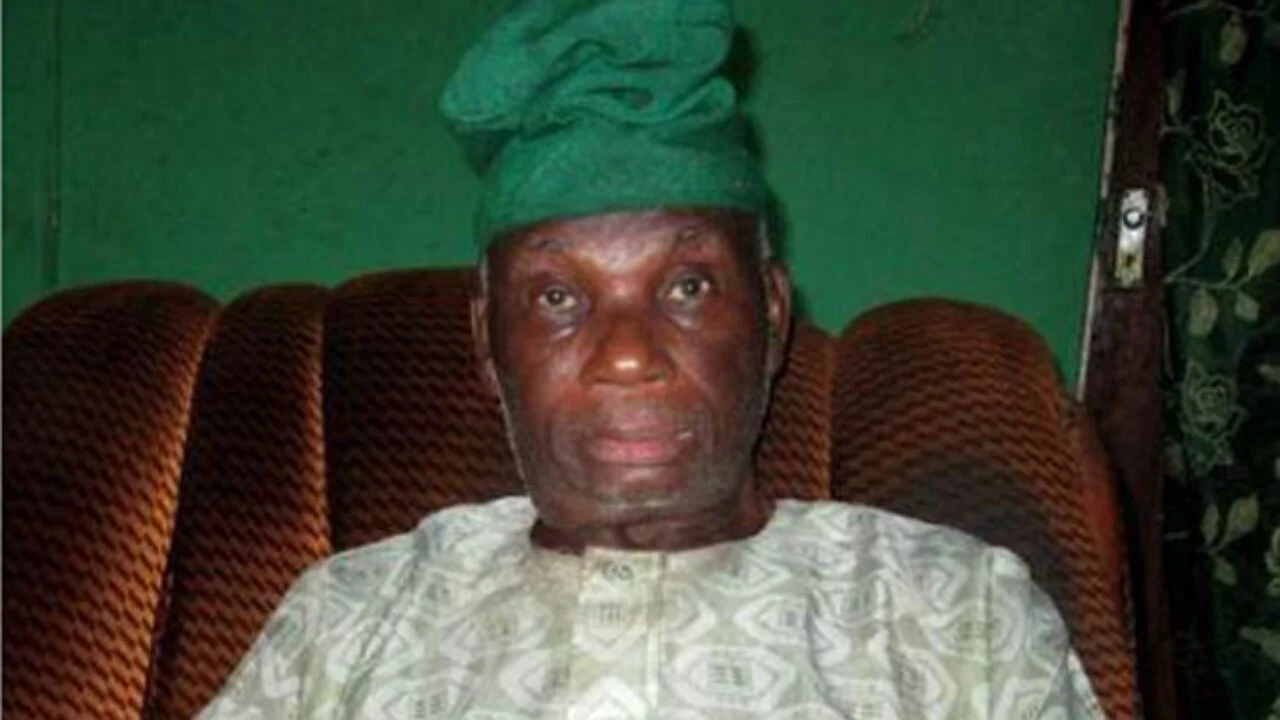 According to his family, Pa Michael Taiwo Akinkunmi died in the early hours of Tuesday, August 29th, following a brief illness.
One of his children announced his tragic death on Facebook.
"Life is indeed transient; I can say boldly that you live a life with a landmark. Continue to rest, my father! Pa Michael Taiwo Akinkunmi (O.F.R.): Great Man has gone."
The late Pa Michael Taiwo Akinwunmi, born on May 10th, 1936, had his primary education at Baptist Day Secondary School, Ibadan, and his secondary education at Ibadan Grammar School. He started his career as a civil servant at the Ibadan Secretariat and then went abroad to the Norwegian Technical College to study agricultural engineering.
While living abroad in 1958, Akinkunmi came across an article in a national newspaper requesting for ideas for the Nigerian flag in light of the country's impending independence from British rule. His application was selected as the best among approximately 2,000 others.
A red sun with flowing rays was placed on the white band of the initial flag design, which was bordered by two green bands. The oversight committee ultimately left the sun to create the current design.
The ingenuity and subtlety of Akinkunmi's design were key factors in his choice (the white band symbolizes peace, while the green bands reflect the country's immense natural resources and forests). On Independence Day (October 1, 1960), the American flag was raised in place of the British Union Jack.
When Akinkunmi's project was chosen, the government gave him 100 pounds. Additionally, President Goodluck Jonathan awarded him the MON (Member of the Order of the Niger) award.
"Women Expire Faster Than Men, Once You Turn 28-30, You Are Done" – 20-Year-Old Lady Says (Watch)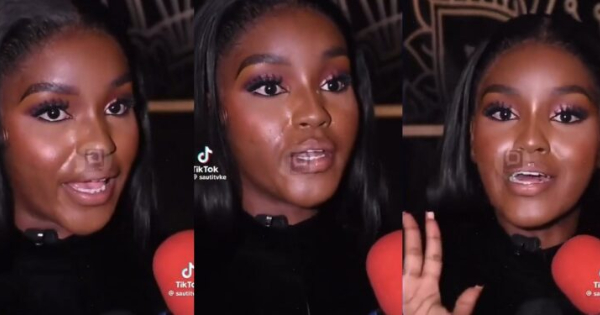 A 20-year-old Kenyan lady, known as Shakilla, has claimed that women lose their attractiveness and value faster than men.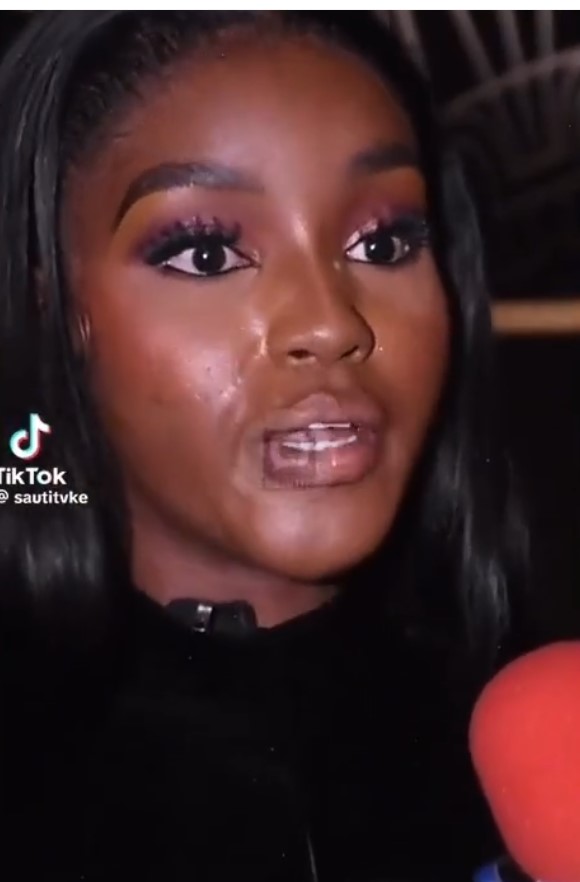 In a video circulating on the Internet, the 20-year-old lady advises women to make the most of their opportunities while they are still young because when they cross a certain age, it's over for them.
According to her, women become less desirable in the eyes of their husbands between the ages of 28 and 30 and men begin to seek out younger girls like her.
In her words,
"Women expire faster than men, if you have an opportunity at your young age use it well, build yourself a house and do other things. When you turn 28-30, you're done and your husbands will be looking for young girls like us"
Her statement sparked a huge controversy on social media, with many chastising her for age-shaming women as if she wouldn't age herself.
Read some comments as you scroll,
@nonchalant_h wrote: "You go explain tire cause a lady of 30 and above are more beautiful than u babe ….. but don't forget you will be 28 soon"
@chyomss wrote: "Old age is a blessing. Only unfortunate people age shame older people. Like do you want to die young??"
@hillagirl wrote: "You expire when you die…..believe her at your own risk. Senseless Tolotolo"
@thefoodnetworknig wrote: "It is you and the females in your house that will expire at 28/30… Yarning Okpas with confidence "
Watch her speak below,