"Why These Small Boys Dey Disturb Aunty Tiwa?" – Reactions As Young John Shoots Shot At Tiwa Savage, She Reacts!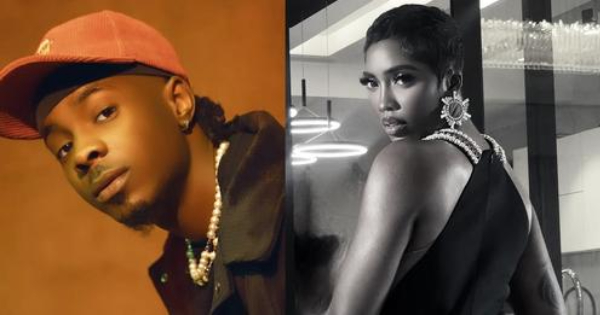 Young John, a popular Nigerian producer-turned-singer, has sparked a backlash after he publicly shot his shot at a superstar singer, Tiwa Savage.
Young John had taken to his Instagram Stories to share a stunning photo of the 'Somebody's Son' crooner and gushed over her.
According to him, there are so many things he can do to her if she just gives him a chance.
"So many things I can do to you if only you give me the permission to @tiwasavage", he wrote.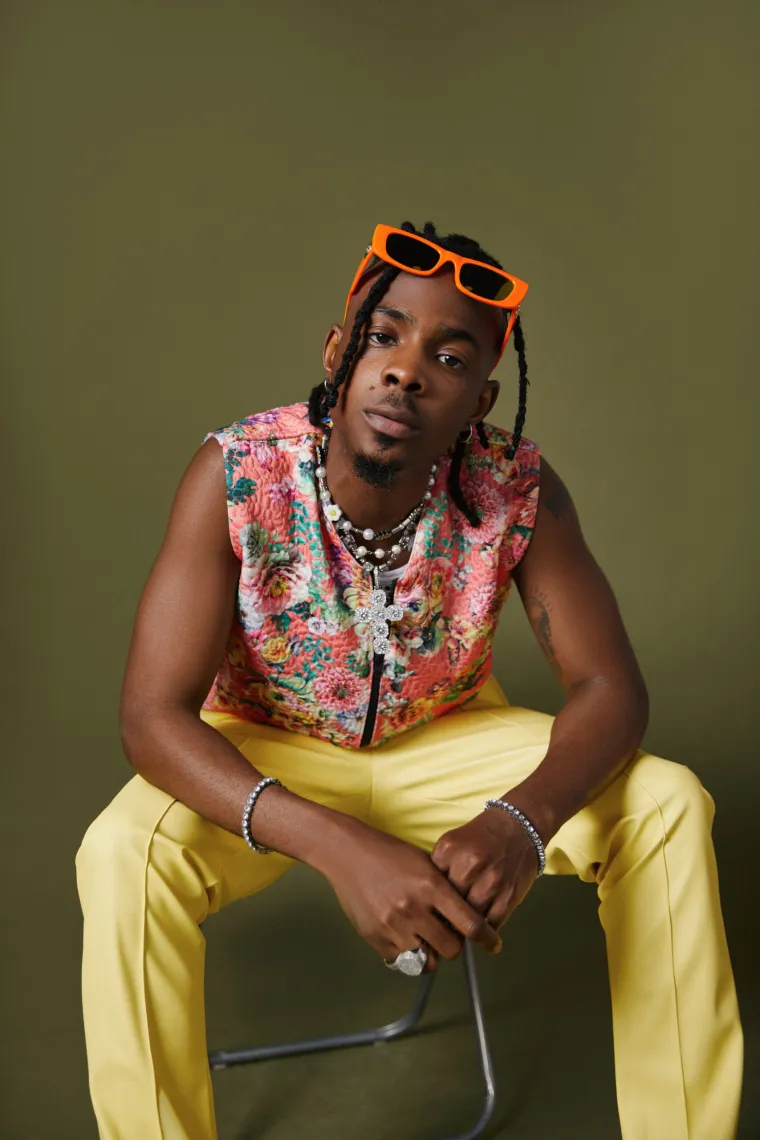 In response, Tiwa Savage shared Young John's post on her Instagram Story with his favorite slang, "Jiggy," alongside a 'crown and loving face' emoji.
See below,

However, Young John's post drew massive backlash from social media users, especially since it came just weeks after singer Omah Lay took to his Twitter account to profess his love for Tiwa Savage.
Fans wondered why the young singers had suddenly piqued interest in the 43-year-old.
In response, an Instagram user, One Ufomba Nkemakolm wrote: "Everybody won knack Tiwa, even Omah lay."
Another user @Faminazy Sylvester wrote: "When I talk say make everybody calm down Tiwa go reach everybody be calming down 
".
@Ibrahim Isaac wrote: "Chaii…Even the wicked producer…Abeg chop remain for us oo."
@Royal Leonard wrote: "She done too let herself down, person wey all these small boys suppose to look up to just like Beyonce and Alicia keys na him them wan climb
 bad girl for real."
@Bashar Barakah Jackson wrote: "My question be sey….why almost all the young afro music artist wan knack aunty tiwa 
? Na because them hear Wizkid part of the story or what 
?"
"Asking A M0urning Wid0w To Submit Her Son For DNA Is Pure Evi.l"- Actress Mary Remmy Njoku Speaks On Mohbad's Wife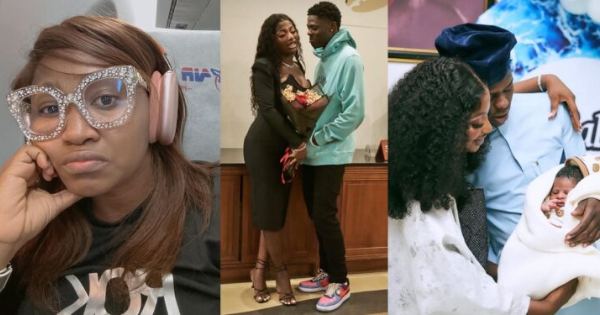 Nollywood actress, Mary Remmy Njoku has responded to calls for a DNA test on late singer Mohbad's five-year-old son to confirm his paternity.
Keep in mind that after the singer's death on Tuesday (September 12), his long-time partner, Wunmi revealed that they were married and had a child before his death.
This revelation surprised many social media users as the singer had maintained a private life and kept his personal matters off the internet until his sudden death.
Amid the controversy over the cause of his death, some internet users, led by controversial social media commentator, Very Dark Man, have called for a DNA test to be conducted after the singer's body was exhumed to determine the paternity of his son.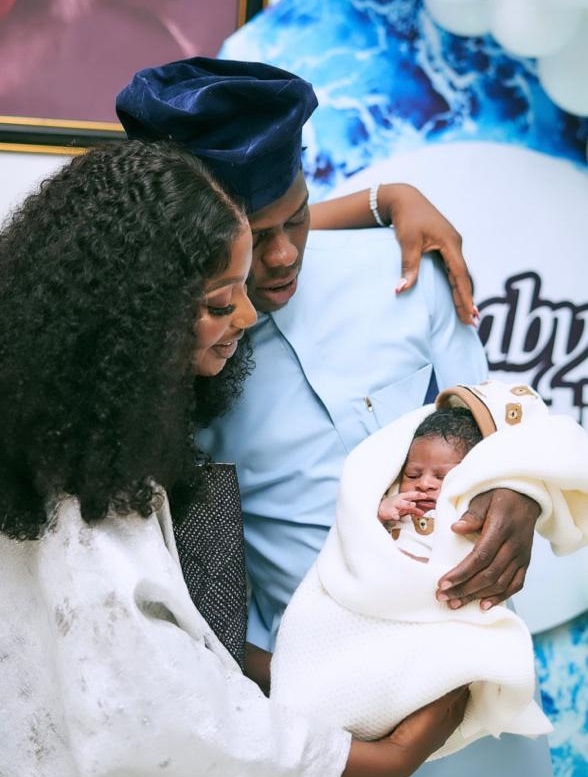 According to Very Dark Man, his wife is also a suspect until proven otherwise, therefore, a DNA test should be conducted to prove that she had no reason to harm the singer.
In response, Mary Njoku took to her Instagram page to criticize those advocating for DNA testing, calling their demand "evil."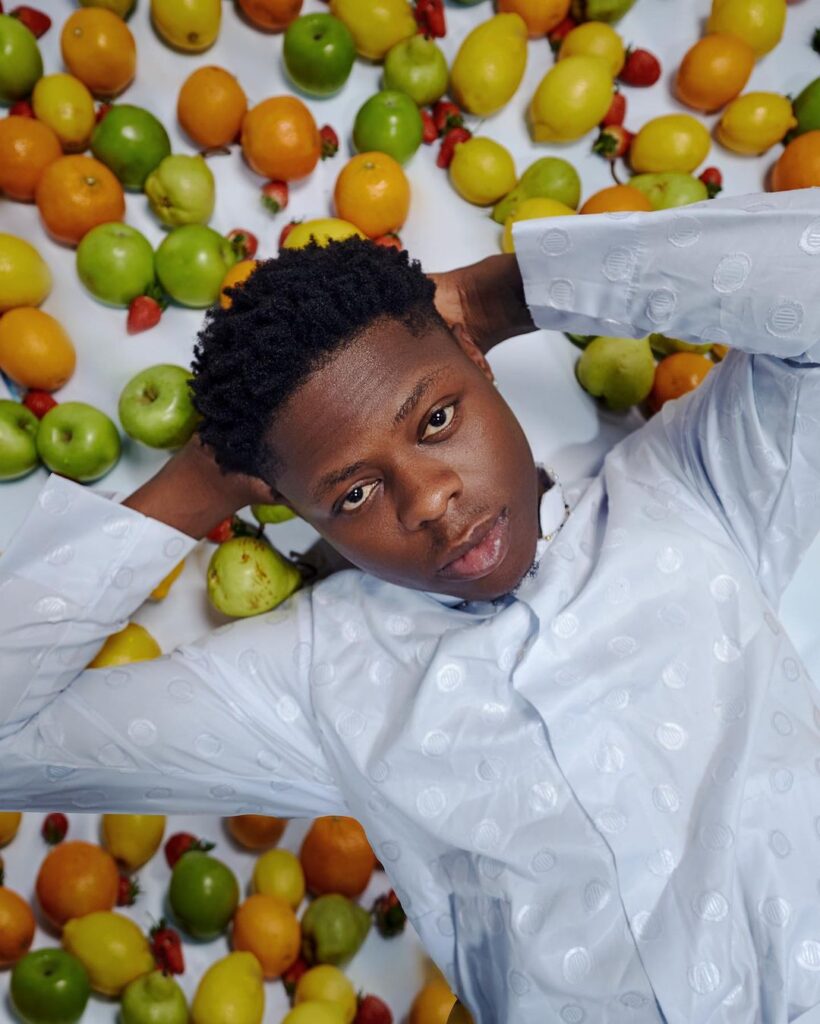 She said that the late singer's wife is still grieving the death of her husband, who was her provider and protector, and she should be allowed to mourn in peace.
The mother of three added that the singer never questioned his son's paternity during his lifetime and therefore doesn't understand why people think differently today.
Her post reads,
"Asking a mourning widow to submit her son for a DNA test is pure
Evil. Haba!
She just lost a husband!
Lost a father to her child! Lost her Helper and Protector of over 10yrs! Let her mourn in peace!
if you can't support her, don't add to her misery!
Small money don enter now and we are asking for DNA test. Just because she isn't rich.
If her husband didn't doubt the paternity of his child, who are we to think otherwise?
Abeg make una no let the dead para for una o!
Don't frustrated his family!!!!
Let's focus on getting #justiceformohbad"
See below,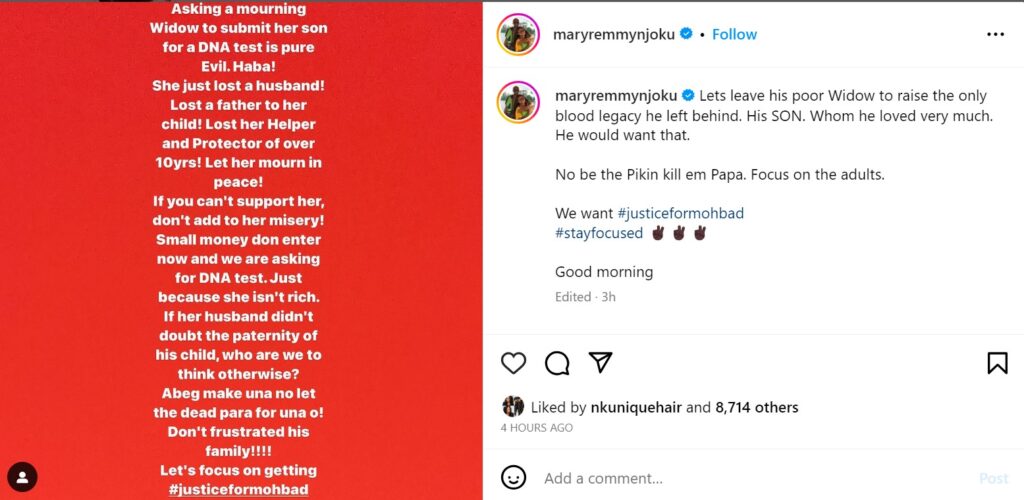 "If I Diɘ Now, You Killɘd Me" – Alleged Audio Conversation Between Late Mohbad And His Wife Surfaces Online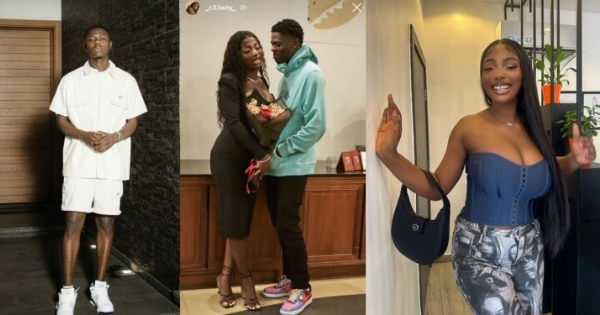 An audio conversation has surfaced online that allegedly took place between singer Ilerioluwa Oladimeji Aloba, better known as Mohbad, and his wife, Wunmi.
There is no time stamp on when exactly the conversation took place, but the singer was heard complaining bitterly as he accused his wife of trying to kill him.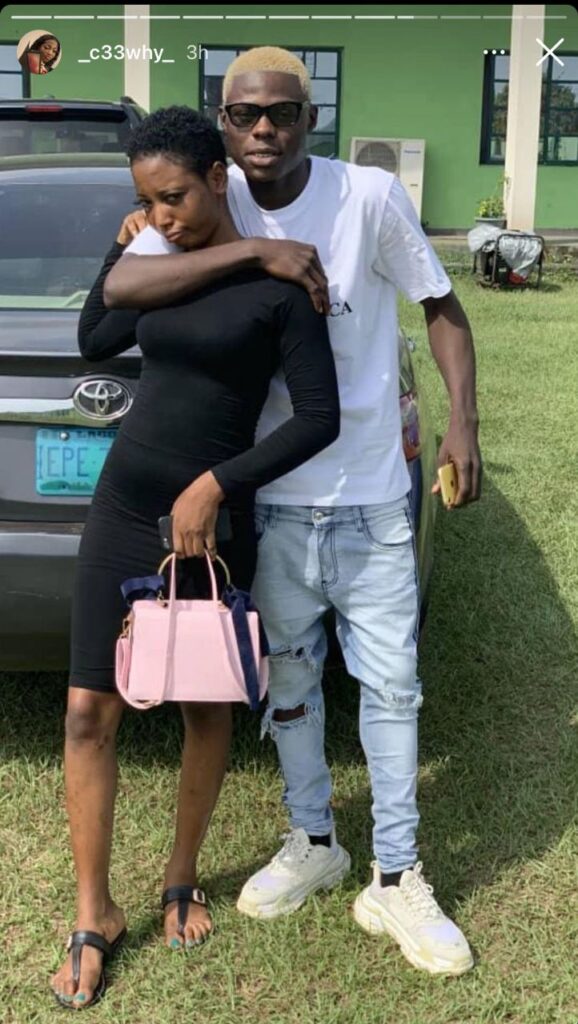 He accused her of acting and pretending to be sick while planning to use his WhatsApp information after she killed him.
Mohbad revealed that there was a particular article of clothing that he said he no longer wanted to wear for reasons best known to him, but she still put it on him in an attempt to end his life and he wouldn't tolerate it.
Screenshots were also shared during the conversation in which he continued to accuse her of killing him but did not reveal any details of their argument.
He wrote,
"If I die today you killed me, My life is fucked up, I'm saying this in advance, My life is fucked up, Ever since the NDLEA shii, My Health is bad, My Tommy is funded up, I do complain all the time
I will tell the whole world 0o, You should leave me alone when you stopped feeling me, Why did you fuck me, Now you pretending gO, You will pay for this, Only if there's no GOD, You put me to shame, You acting smart! You said you never loved me, But why did you stay in my life for 8 years Don't worry, Don't reply to me 000, If you k me you sha can't k my whole generation, My God will judge you, The whole world will know about all these, You don't know who you are fucking with I swear…Your whole family will pay for it, If not now later. Go ask your people again what to reply me with"
Listen to the conversation below,
"If She Comes Here, We Will Collect Everything" – Mohbad's Family Plots How To Collect His Properties From His Wife At His Gravesite (Video)
Relatives of late Nigerian singer, Mohbad, were filmed at his gravesite discussing how to get his belongings back from his wife, Wunmi.
Keep in mind that the singer died on Tuesday, September 12th, and was buried according to Islamic rites barely 24 hours later in Ikorodu, Lagos State. (Read Here)
While his grave was being dug, some of his relatives were caught planning on how to claim his properties from his 24-year-old widow.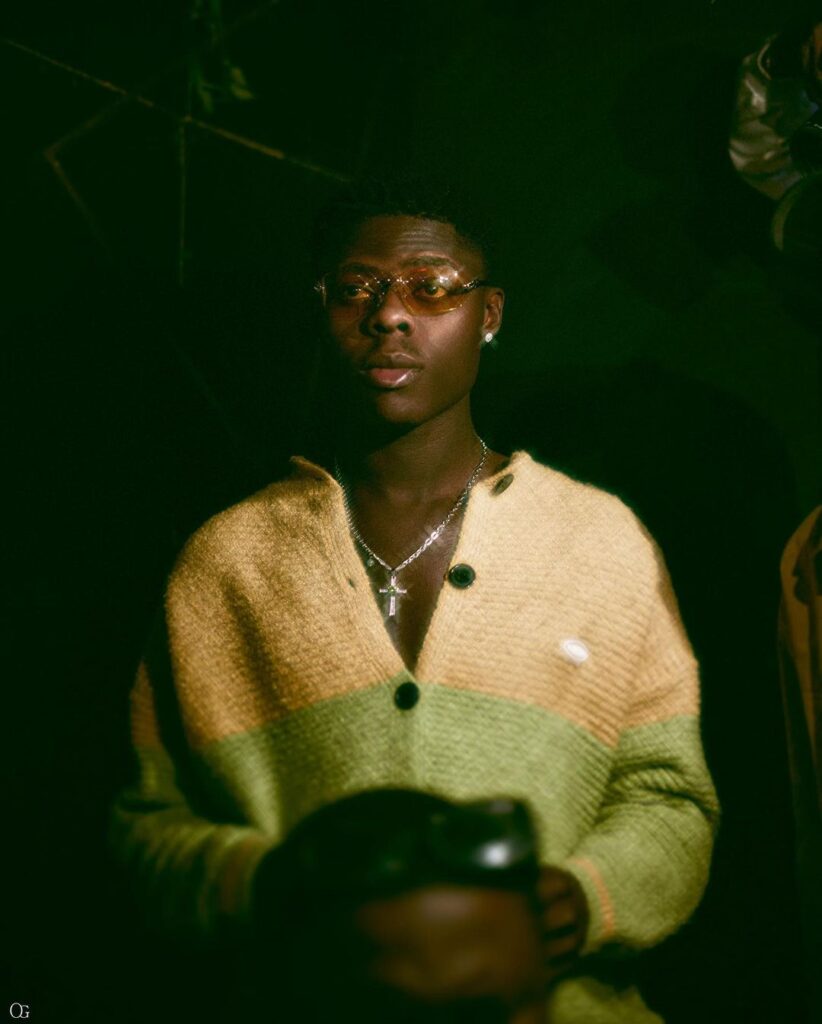 During their discussion, one of the men asked where Mohbad's wife was and said she must "Drop Everything." In response, a man claimed that she shouldn't come to the funeral because they would collect everything the singer had in her possession.
An elderly man who was also captured at the scene added that there are children who earn millions of naira but cannot send money back home. He also warned the men gathered at the gravesite not to trust women.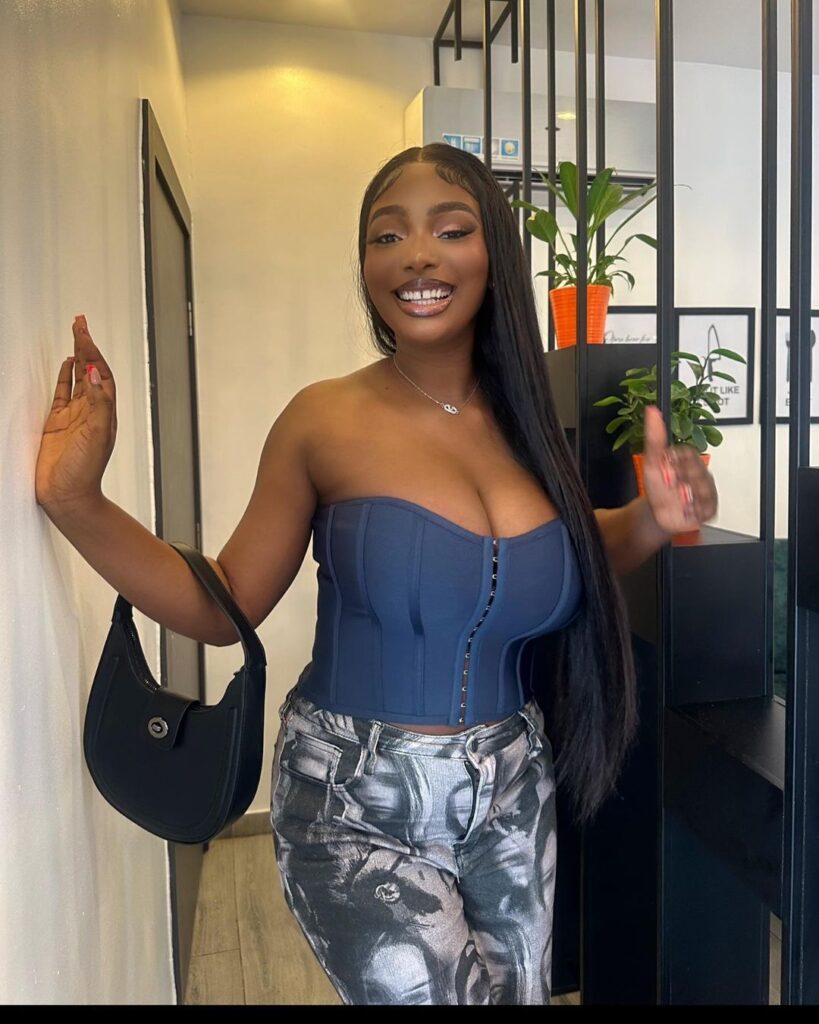 Another man was heard complaining about where the singer was buried and said that the singer who owns villas is getting buried in a village.
It should be noted that Mohbad's marriage to his wife was made public only after his untimely death. The musician was apparently married to his partner of ten years, with whom he has a five-month-old son.
Watch the video below,
Meanwhile, this video has caused a massive stir on social media, with many internet users condemning the family for discussing about the singer's properties just 24 hours after his death.
Read some comments as you scroll,
@biodun_OG wrote: "The family will make sure the wife doesn't gain possession of any of Mohbad's properties. I feel men should start preparing their will even at the early stages of marriage just in case something goes wrong."
@lacevine wrote: "They said they'll take everything from the wife. They were already talking about his wealth and properties and they've not even buried him yet. I feel so bad for the wife."

@akunwa_ wrote: "Going on a widowhood journey at that young age. I hope his wife has a strong support system cos widowhood brings out the beasts in everyone including those once who've been calling you "Iyawo" with all smiles."
@critiquecrib wrote: "Marrying into a civilized family, with educated people that have the fear of God and respect for humanity is key!"
@views09 wrote: "And the thing is even after collecting it from the wife, you won't still see the impact in their lives, cos they will squander the entire asset on nonsense, Not even the 5-month-old baby is a concern for them, not how to get justice for the person that died, just greed"
Meanwhile, an audio conversation has surfaced online that allegedly took place between singer Ilerioluwa Oladimeji Aloba, better known as Mohbad, and his wife, Wunmi.
There is no time stamp on when exactly the conversation took place, but the singer was heard complaining bitterly as he accused his wife of trying to kill him. (Listen To The Conversation Here)