"I Was A Stillborn" – Actress, Toyin Abraham Reveals Strange Circumstances That Surrounded Her Birth
Popular Nollywood actress, Toyin Abraham-Ajeyemi, has opened up about the strange circumstances surrounding her birth 40 years ago.
In a recent interview with This Day, the actress opened up about how her mother gave birth to her as a stillborn and disposed of her remains in the hospital.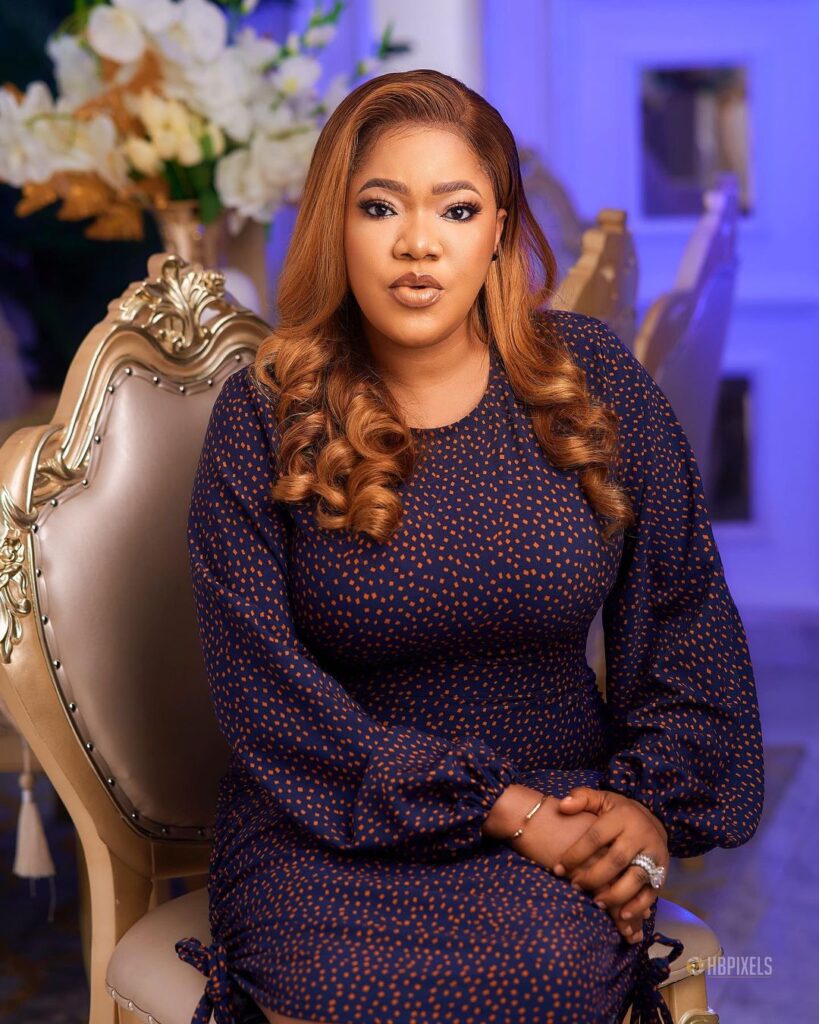 However, a cleric from Ibadan who visited her mother in the health facility demanded to see the baby (her) and "brought her back to life".
The mother-of-one said she did not cry until the day of her baptism ceremony, and that she cried for the first time after being christened "Oluwatoyin."
Toyin, who would have died at childbirth but for the minister's intervention was save, is now a renowned actress and filmmaker and a force to be reckoned with in the Nigerian entertainment industry.
Speaking in the interview, the 40-year-old movie star said,
"I'm extremely spiritual. One of the problems I had back then was that I didn't listen to myself. I would hear the voice of the Lord, and I would see it in my dreams, but I would still want to follow my flesh.
But ever since I started following the lead of the Holy Spirit, things have drastically changed for me and I'm extremely happy about it. I'm actually dada – those people that naturally have dreadlocks from birth.
Since birth, I have been spiritual. My parents told me that I was stillborn so they had to throw me away. Then there was a clergyman from Ibadan who came to the hospital, asked about me and I was brought back to life. I was told that I never cried or did anything until the day of my naming ceremony.
It was the moment they named me Oluwatoyin that I started crying as a baby. Again, when they wanted to shave off my locks they had to tell me it was the Holy Spirit because I didn't want them to do it."
"They Form A Bond That Cannot Be Broken" – Actor Bolanle Ninalowo Shares Cryptic Video, Sparking Dating Rumors With Actress Damilola Adegbite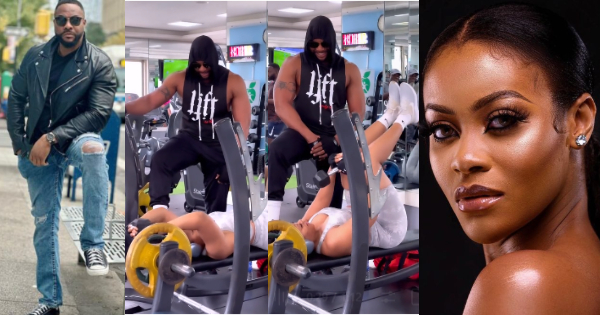 Popular Nigerian actor, Bolanle Ninalowo, has shared a post on his Instagram page that sparked rumors of him dating colleague, Damilola Adegbite.
A few days earlier, the Nollywood actor shared a video in which he and Damilola are all lovey-dovey and working out together in the gym.
The handsome actor, whose marriage ended just two months ago, shared the video while asking his followers to tag who he meant.
The message contained in the video shared by the actor elicited many reactions from social media users with most of them chiming in in the comments section.
He wrote;
"When a man who has never been appreciated meets a woman who has never been loved correctly they form a bond that can not be broken. It feels so good to finally meet someone who is in the same mindset as you someone who is tired of the games and is ready to settle down and build a future."
Below are some of the comments;
If he is happy, nothing else matters 

The new girl was never new, you just never knew.

This person sev wan resemble the former woman  anyways Happines lo matter 

Everyone need to be happy if she makes u happy we are rooting for you adedame too need to be happy 
Watch the video below;
"Our Wife???" – Actor Bolanle Ninalowo Sparks Reactions After Sharing A Picture Of His Female Colleague
Bolanle Ninalowo Photo
Popular Nollywood actor, Bolanle Ninalowo, has become an online sensation after sharing a photo of his colleague, Damilola Adegbite.
The photo, which he posted on his official Instagram page with the caption "
Tag her…" has gotten social media users talking.
Some suspected that the actor had put his failed marriage behind him and is currently interested in a relationship with the actress he posted about.
Keep in mind that the handsome actor recently announced that he had separated from his wife, citing "irreconcilable differences" as the reason for the separation.
A few weeks ago, the movie star shared an image with a text in which he explained that he did not need to reveal his side of the story because he recognized that life happened and he had healed.
However, his fans quickly noticed that the actress whose photo he shared is divorced. According to them, the marriages of the two actors did not work out.
Damilola Adegbite, who was once married to popular Ghanaian actor, Chris Attoh, got divorced in September 2017, saying love was not enough.
Meanwhile, fans of the actor have advised him not to rush into a relationship and keep his relationship away from social media, while others believe that the actor will one day return to his family as he has once separated from his wife.
See Nino's post below,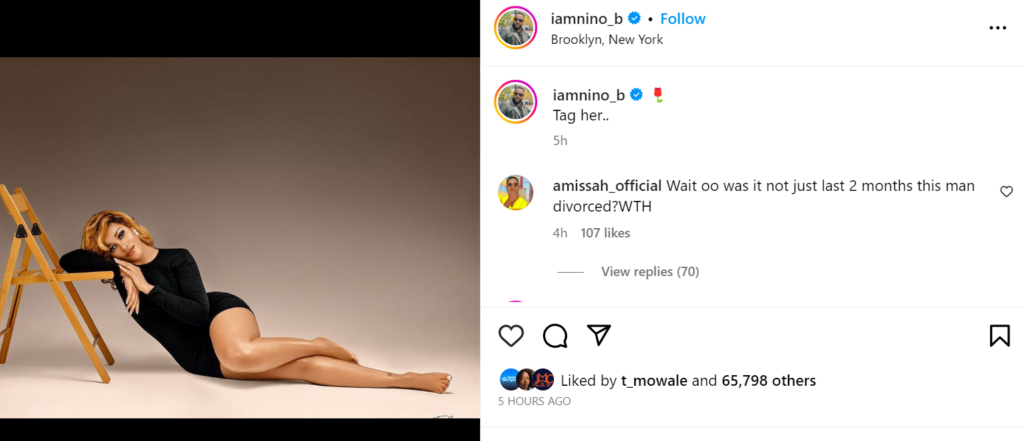 Fan Reveals Why BBNaija Star, Pere Ended His Relationship With Mercy Eke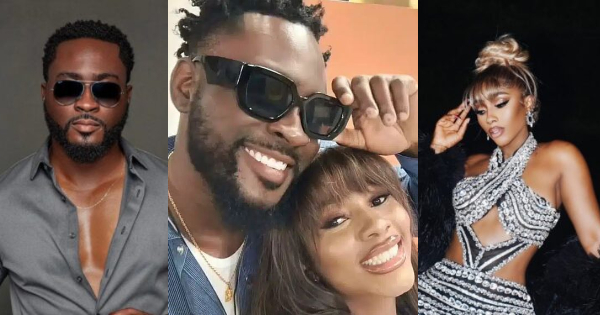 Pere Egbi Fan
A fan of BBNaija reality TV star and actor, Pere Egbi, has shared online why he announced the end of his relationship with Mercy Eke.
The lady, who identified herself as @Rainyzion, shared it in a tweet on the microblogging platform X, attaching screenshots of the messages between Pere and Mercy.
Keep in mind that Pere had taken to his social media page to ask fans to stop shipping him and Mercy Eke, adding that they were no longer in a relationship with each other. (Read Here)
However, the fan explained that Pere chose to announce the end of their relationship because the shippers were sending him gifts in Mercy Eke's name.
She wrote in the tweets;
"Since y'all have decided not to leave Pere alone. Imagine shippers sending gifts to Pere wit a note like this. Only for Pere to find out it's not from Mercy what do u expect him to do? It's high time he put that disclaimer out there. So y'all should rest it's not about the video on set.

He sent me what shippers sent to him and he thought were from Mercy. I decided to post these screenshots cuz some of you were already flying with narratives that it was cuz of the video. Hypocrites acting like they don't chat with their faves Hypocrites rest! Wit ur faves everyday but Pere shouldn't."
See below,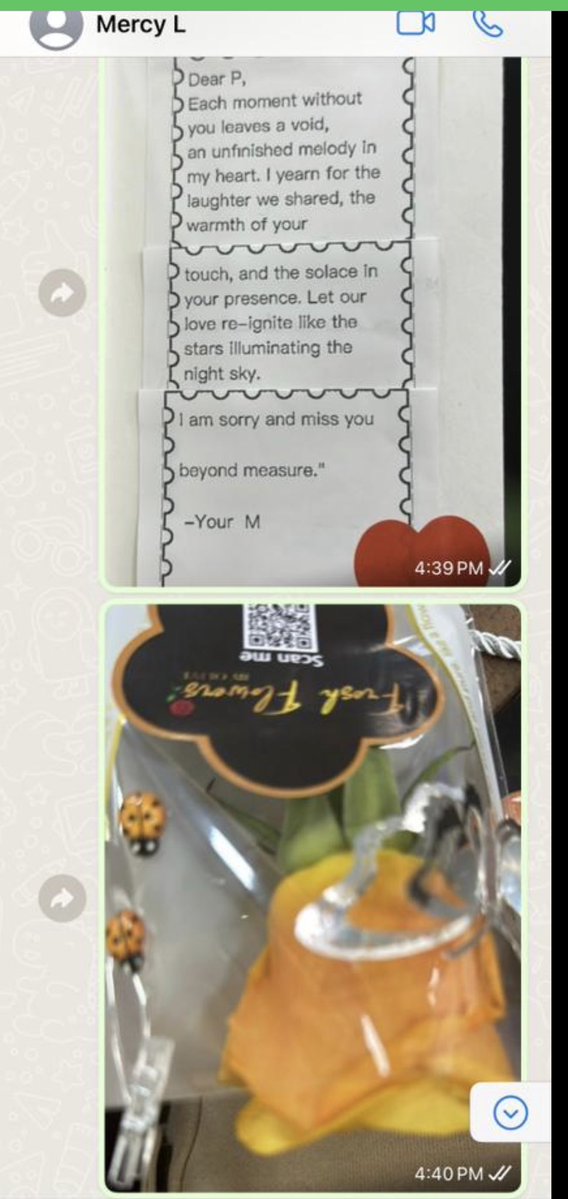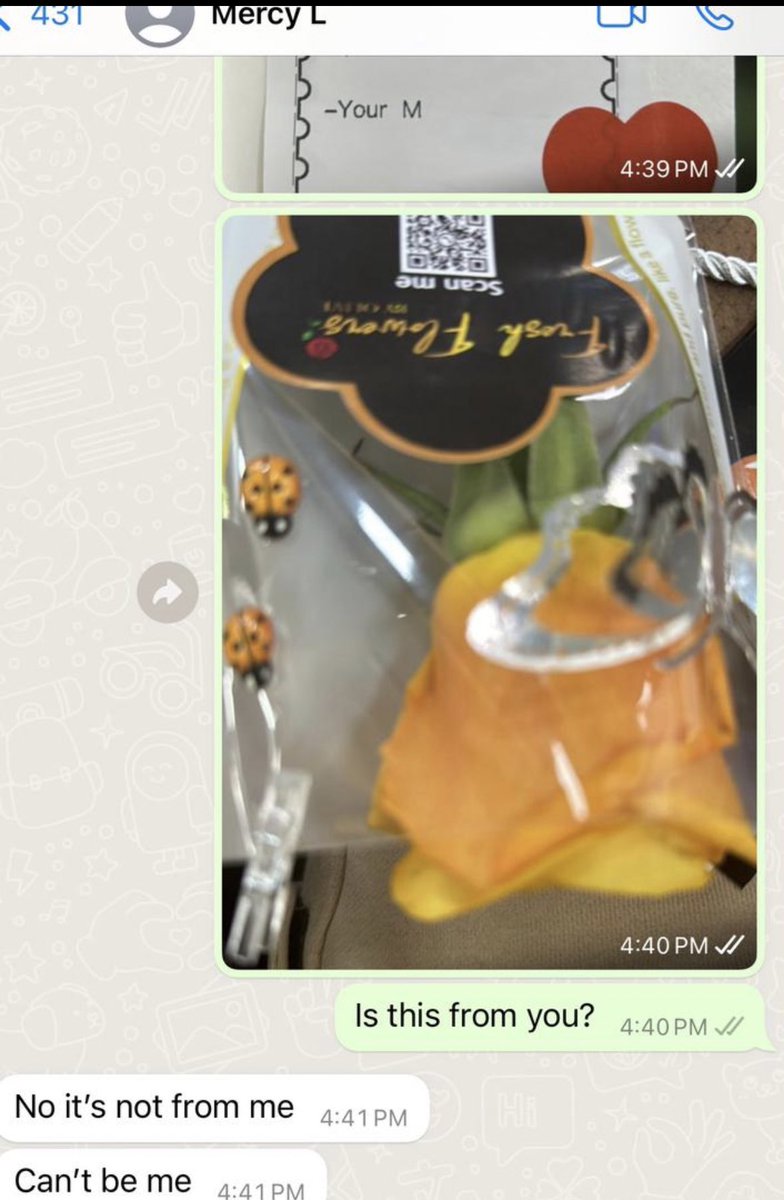 See tweets below;