Popular Nollywood actress, Toyin Abraham, has shared a video of the touching moment a fan burst into tears after meeting her for the first time.
The actress and film producer did a meet and greet at the Silverbird Cinema, Lagos, for her latest film 'Ijakumo' on Sunday, January 8th, when she met the young woman.
The lady, who has been a huge fan of the actress since childhood, couldn't contain her emotions after seeing the actress for the first time in her life and burst into tears.
Her emotional outburst caught the outstanding actress's attention and she began to hug her warmly while crying uncontrollably on her shoulder.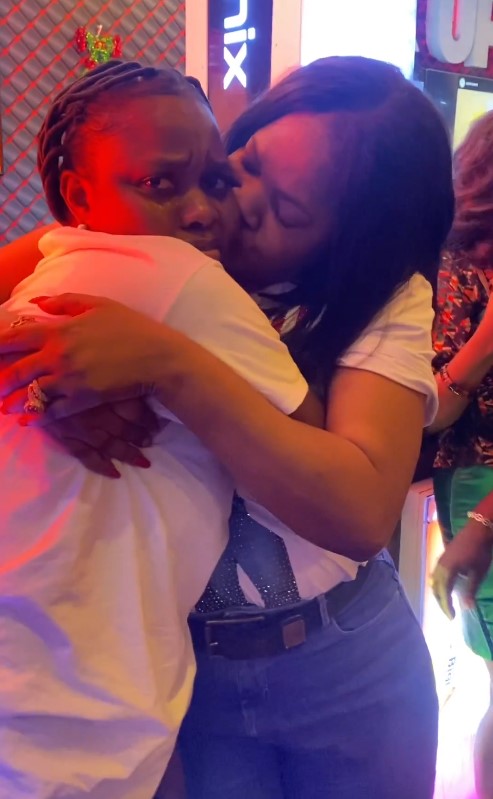 Toyin Abraham posted the video on her official Instagram page, revealing that the incident is one of the greatest experiences of her acting career.
She wrote,
"This is one of the biggest moments in my life as an actress
Today I realized how I impact youths and I promise to always be a good role model to you all
 @adeolaawokoya I love you so much and welcome to my world"
In the comment section, the fan who was still reveling in the priceless experience said she has been a huge Toyin Abraham fan since she was a child.
See below,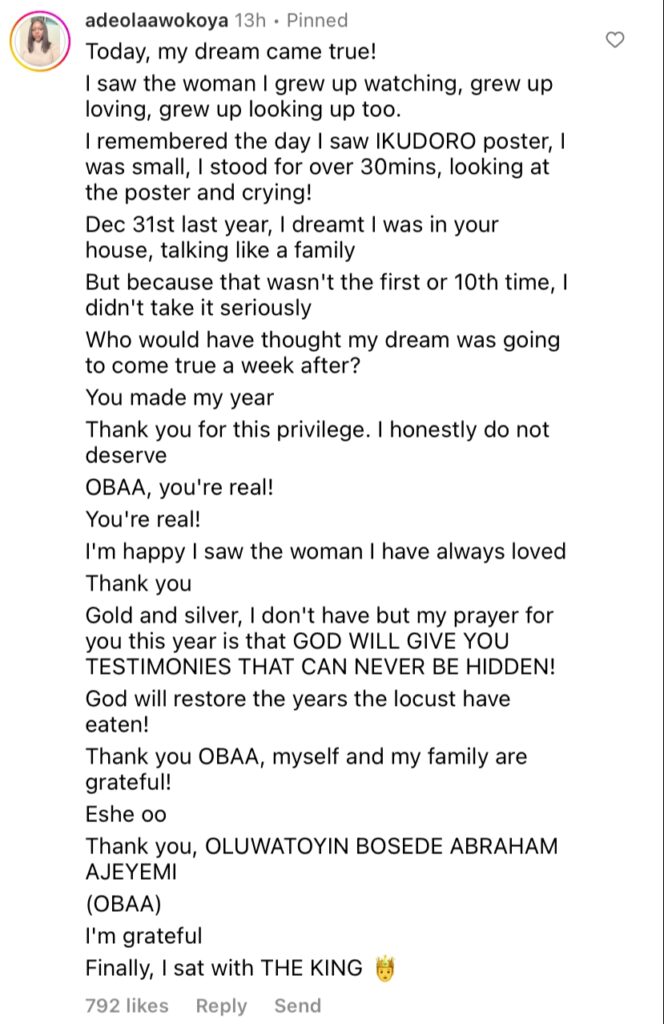 Watch the emotional video as you scroll,