20-Year-Old Student Allegedly Stabbed To D#ath By Her Boyfriend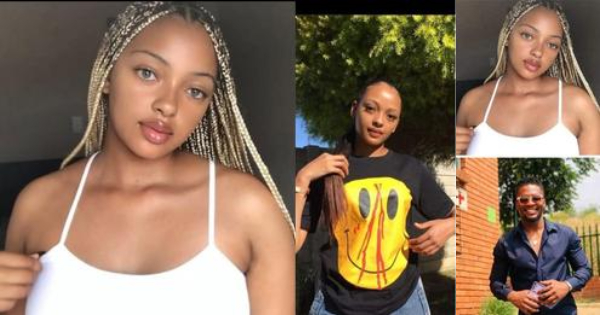 A third-year student at the Tshwane University of Technology, identified as Ntokozo Mayenzi Xaba, was allegedly stabbed to death by her boyfriend.
The 20-year-old was allegedly stabbed to death by Ngcebo Thusi at his student residence in Ekhaya Junction, Pretoria on February 2, 2023.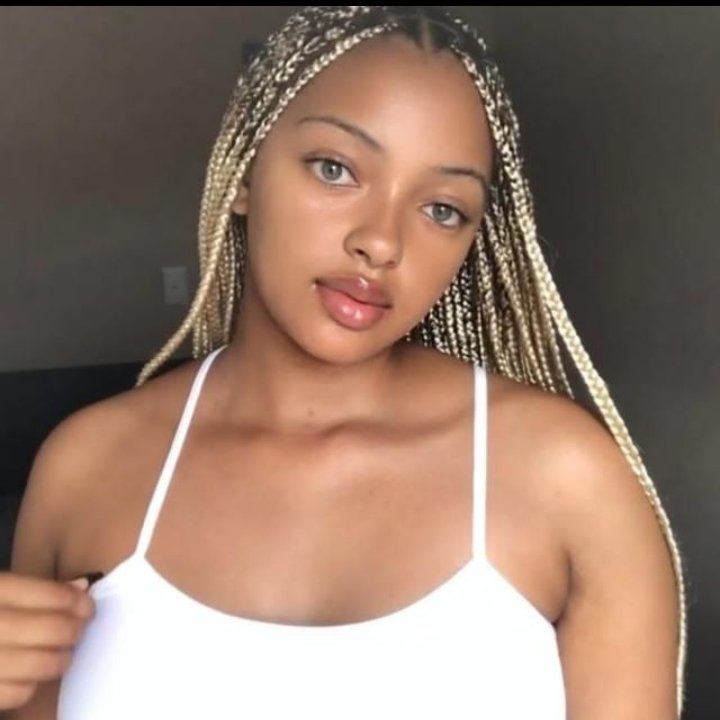 Ntokozo Mayenzi Xaba's friends informed security at her halls of residence when they couldn't reach her phone.
When security agents arrived at Ntokozo Mayenzi Xaba's home, they found her dead with multiple stab wounds on her torso.
The South African Police Service (SAPS) was alerted and a male suspect was arrested for murder following further investigation.
The suspect is believed to be Ntokozo Mayenzi Xaba's boyfriend as he was the last person she was seen with before her death.
The Police spokesman, Colonel Dimakatso Sello, said the deceased was drinking with friends including her boyfriend on Wednesday and the friends left the two together that evening.
"The following morning, the victim was found dead with stab wounds on the neck. The ex-boyfriend has been taken in for questioning by the police. Investigations continue," said Sello.
Ntokozo Mayenzi Xaba, 20, was allegedly stabbed to death by her boyfriend on 2 February 2023 in her student residence in Ekhaya Junction, Pretoria.

Ntokozo was a third-year student at the Tshwane University of Technology. Fly high Sister #justiceformayenzi pic.twitter.com/dIOKsWG2tJ

— Women For Change (@womenforchange5) February 3, 2023
23-Year-Old Makeup Artist Shot Dead By Gunmen Targeting Her Male Companion (Photos)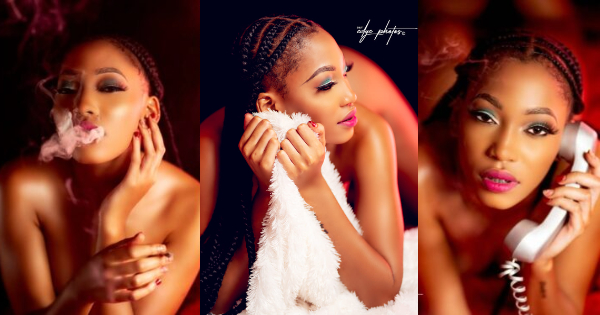 A 23-year-old makeup artist, Moesha Heath, also known as "Momo", was shot dead outside her home in Sheffield, Westmoreland in Jamaica.
The tragic incident happened around 5:50 p.m. on Sunday, March 19th, 2023, after she returned home with a male companion.
Momo and the man entered their yard and as they got out of the vehicle, they were approached by three men coming from the back of their house.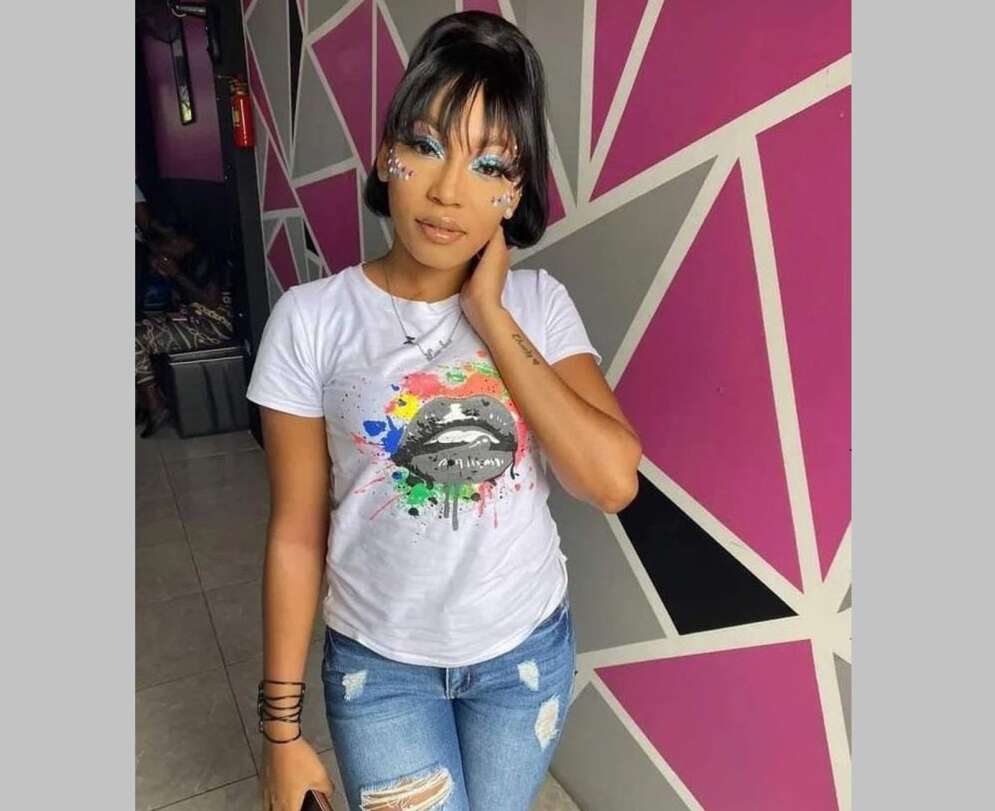 One of the men ordered the man to stop and started shooting at them, causing them both to run in opposite directions.
The man managed to escape and called the police. When the police arrived, they found Moesha Heath lying on her back near the entrance to her home with gunshot wounds on her head and torso.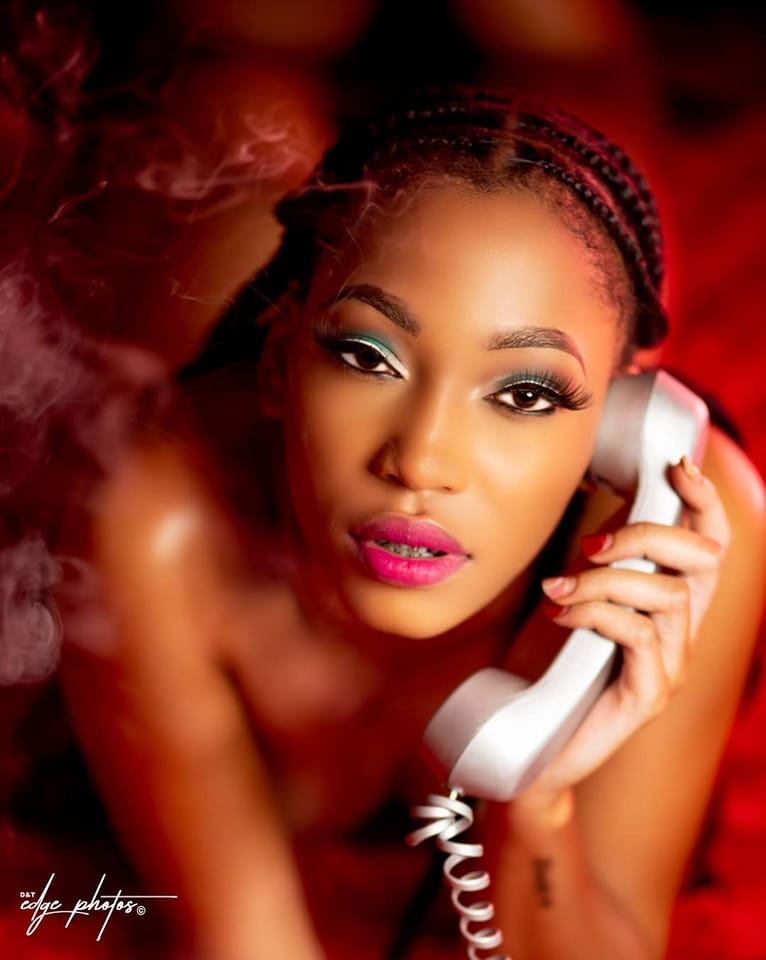 She was taken to the Savanna-la-Mar Public General Hospital, where she was pronounced dead. At the time of filing this report, no motive for the murder has been established.
See another photo of the deceased below,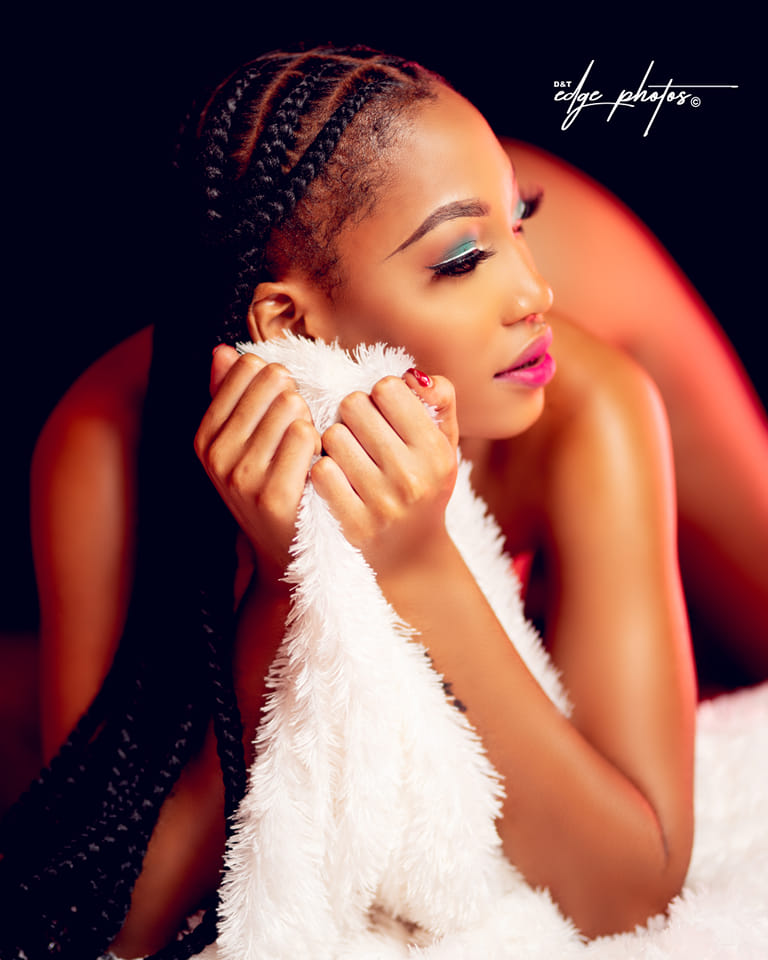 Businessman Shares Shocking Chat With Male Client Who Offered N1 Million To Sleep With Him (Screenshots)
A businessman has taken to his social media page to reveal how a male client offered him N1 million to have sex with him.
The phone retailer, identified on Twitter as @omonna14, shared screenshots of his conversation with the said customer, who pretended to be interested in buying a phone in order to get his attention.
The clearly gay customer apparently saw a photo of the businessman on social media and was interested in him, so he slid into his DMs to inquire about an iPhone 14 Pro Max.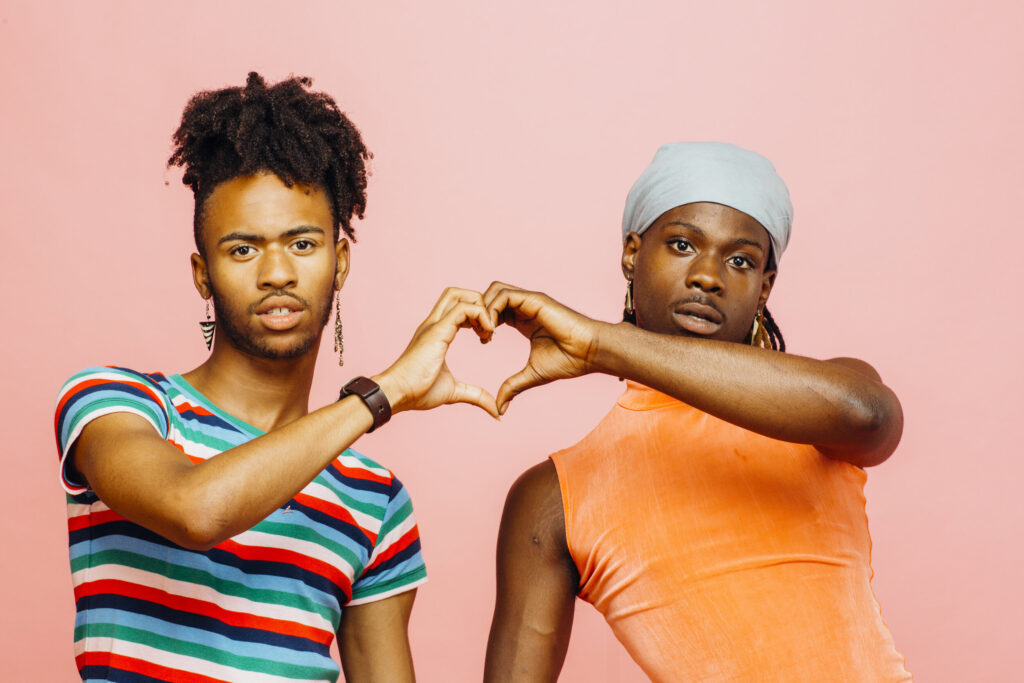 He first asked for home delivery, but the man declined because he could not leave his shop as he also had walk-in customers, and suggested sending a dispatch rider to deliver the phone.
Realizing his plan was failing, the client revealed his true intentions and disclosed that he fell in love with him at first sight.
He also offered to buy the phone at a higher price if the businessman agrees to come to his home in Lekki, Lagos. He then shared a photo of his male member to seemingly lure him.
Stunned by the customer's audacity, the businessman lashed out at him and blocked his contact. He shared screenshots of the chat and wrote: "Dey Wan Pipe My Yansh Nitori N1 million"
See below,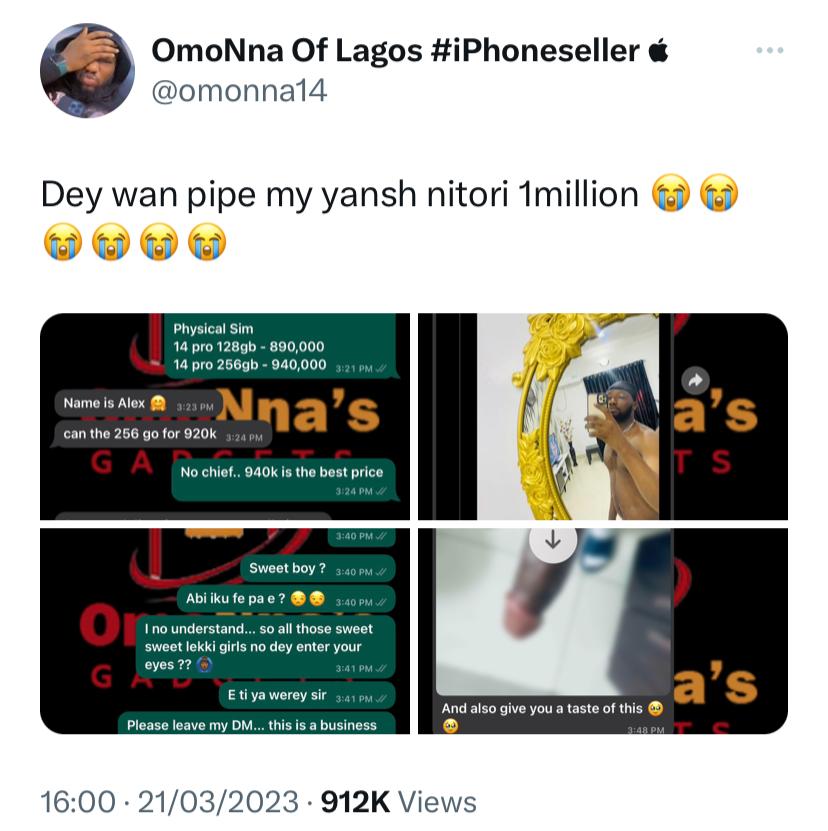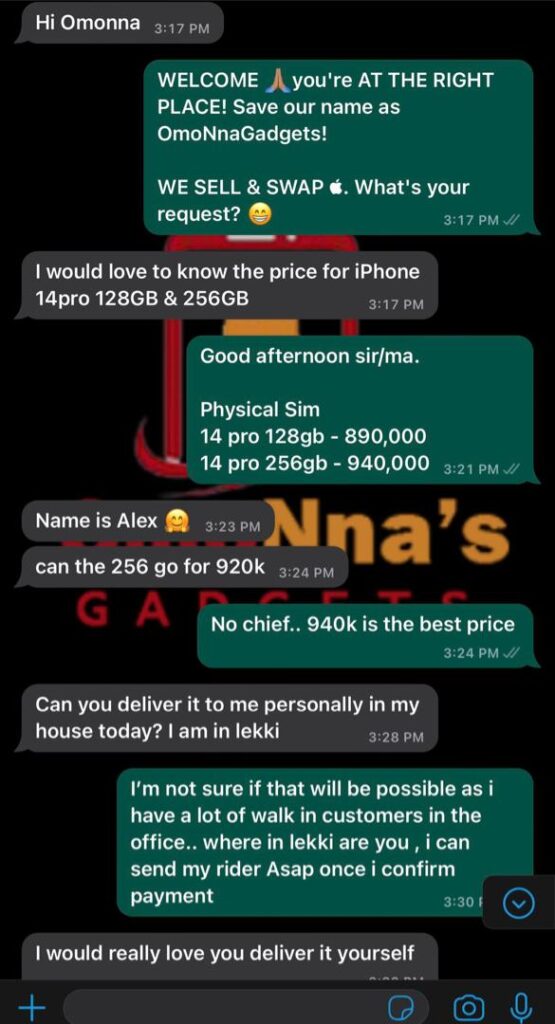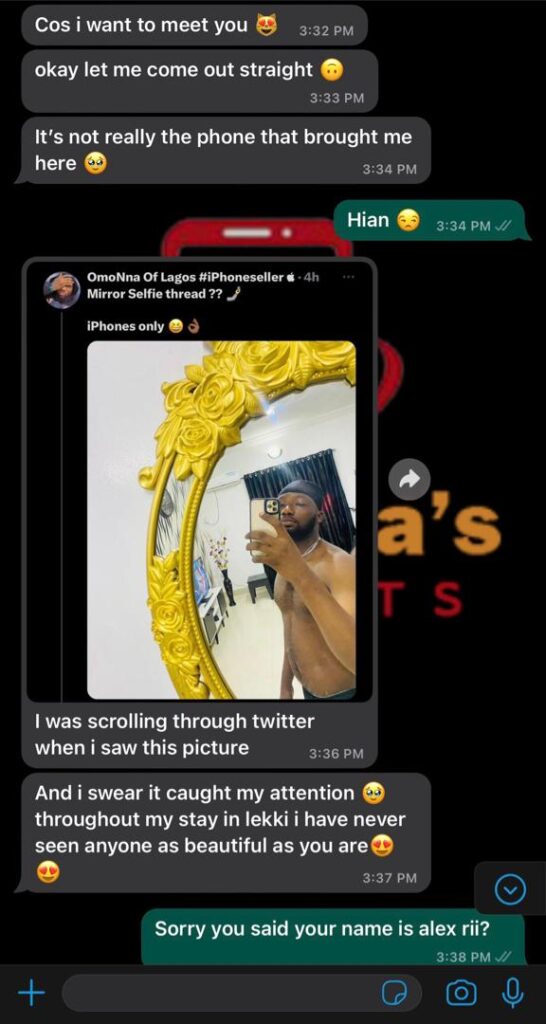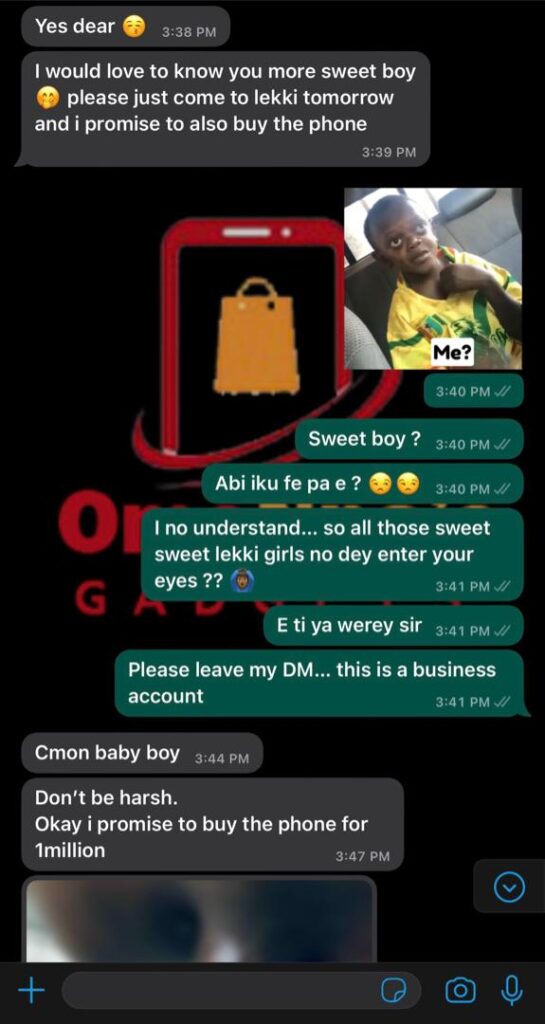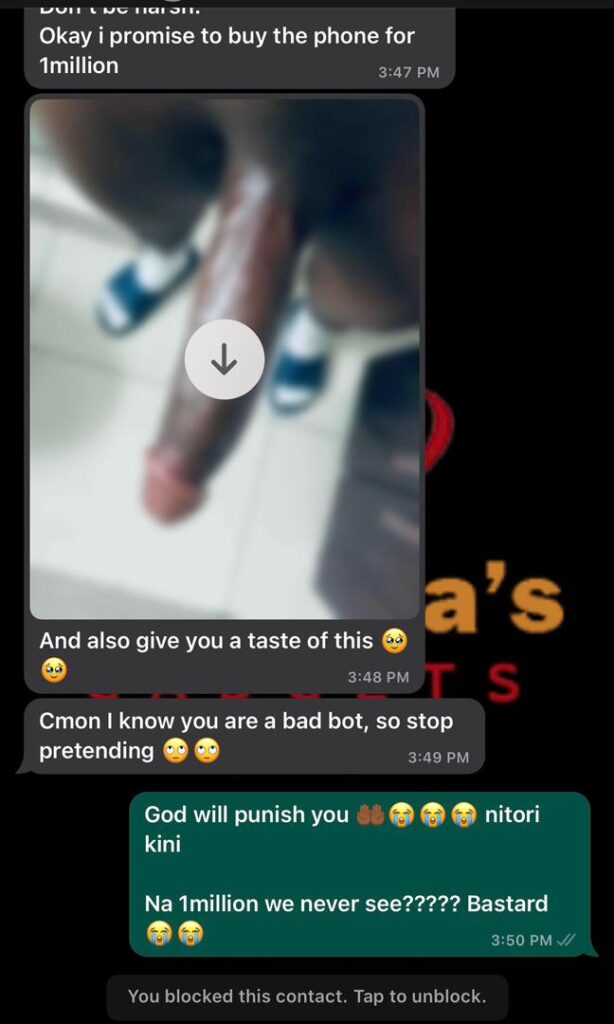 Family Throws Farewell Party For Grandparents As They Return To Nigeria After 25 Years In The US (Video)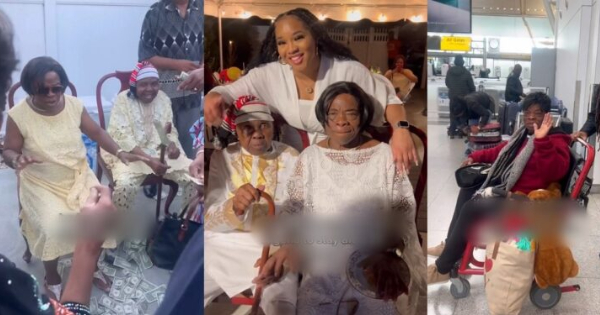 A video of the heartwarming moment of an elderly Nigerian couple returning to Nigeria after 25 years in the United States has gone viral online.
The video was posted on TikTok by a woman who revealed that the couple, who are her grandparents, have been helping to take care of her and her siblings while their parents were at work.
Nneoma said her grandparents have been married for 62 years and have been commuting between Nigeria and the United States, but it was time for them to return home permanently.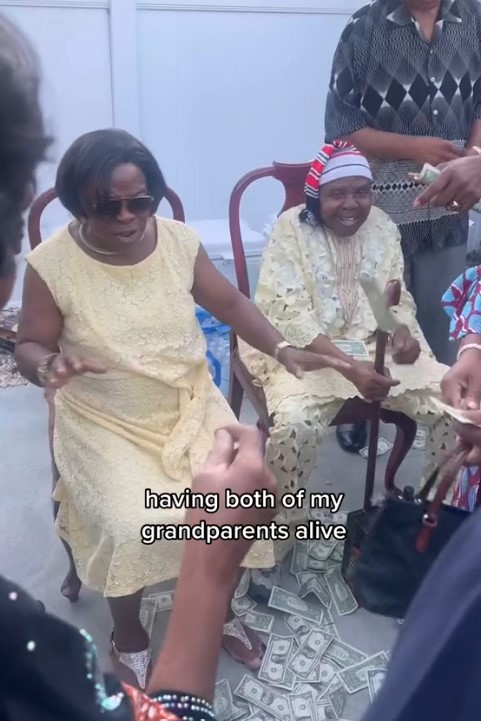 A few months before their departure date, they threw a farewell party for the elderly couple and invited their close friends to celebrate with them.
The video also captures the touching moment the couple was packing their belongings and bidding their goodbyes as they were dropped off at the airport.
Nneoma captioned the video,
"No one prepares you for the feeling of growing up and seeing the people you love grow older too. I'm going to miss them."
Watch the video below,