"Learn From Chioma" – Actor, Uche Maduagwu Advises Regina Daniels To Stop Flaunting Her Husband's Generous Gifts Online (Watch)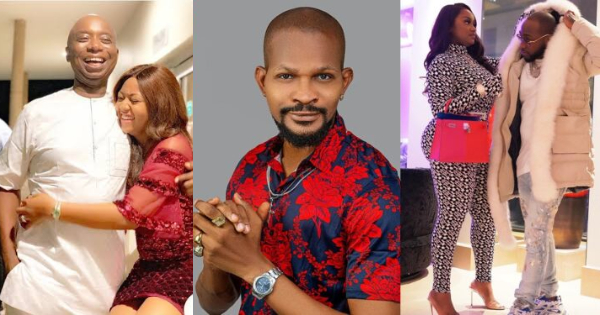 Controversial Nollywood actor, Uche Maduagwu, has warned his colleague, Regina Daniels, to stop showing off the generous gifts from her billionaire husband, Ned Nwoko on social media.
Uche Maduagwu advised the mother-of-two to take lessons from singer Davido's wife, Chioma Adeleke, who lives a quiet life and doesn't show off her husband's generosity on social media.
He pointed out that Ned Nwoko is a politician currently running for political office, so posting the expensive gifts she's receiving from him on social media isn't ideal for her.
He said that frequent giveaways can also make people angry, especially when Ned Nwoko hasn't made a positive contribution to their community.
He also advised Regina Daniels to make her decisions with "Spiritual Maturity" and to be like Chioma Adeleke, who is on a low profile.
Uche Maduagwu's advice comes weeks after the 22-year-old actress revealed the N10 million and $100,000 credit notifications she received from her husband.
He captioned the video,
"Dear Regina, if the Friends you Dey WAKA with no Dey advice you properly, Comot from them and choose Mature ones BIKO, I am only giving you this advice as a Colleague, no be every money Oga Ned allegedly DASH you Na him you go carry come social media, everyone already knows you marry Billionaire so what is all the unnecessary show off for? Learn from Chioma"
Watch him speak below,
"You're Old Like My Grandfather" – White Lady Responds To Carter Efe's Proposal (Video)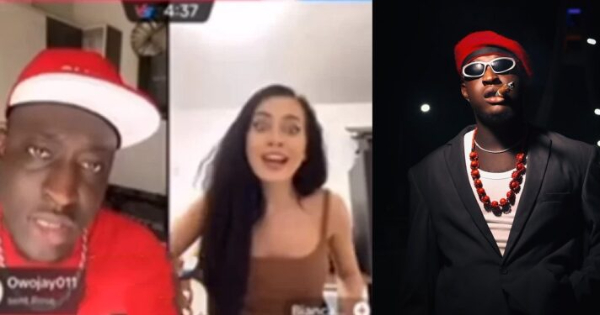 A Caucasian lady has shocked Nigerian content creator, Carter Efe, with her reaction when he tried shooting his shot at her during a live chat on Tiktok.
She said yes when the content creator asked her to marry him, adding that he reminded her of her grandfather.
Carter Efe yelled and cursed her in Yoruba while the two were talking, and continued by inquiring as to what she meant by it.
He asked; "Can you marry me"
She replied by saying that even though she has no issues with him getting married, it probably wouldn't happen because he is an elderly man.
"Yes, but you are like my grandfather," she said.
"Which kind talk be that, why do you say I look like your grandfather?" he queried.
Watch the conversation below,
BBNaija Star, Tacha, Excited As She Meets Veteran Actors, Pete Edochie, Kanayo O. Kanayo For The First Time (Video)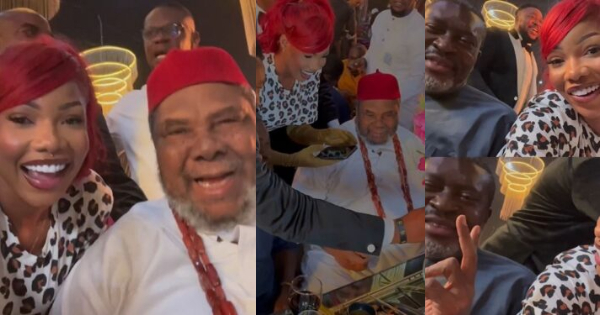 Big Brother Naija star and entrepreneur, Tacha, has taken to social media to express her excitement after first meeting with veteran actors Pete Edochie, Kanayo O. Kanayo, and Victor Osuagwu.
The reality TV star recently met the Nollywood legends at the 40th birthday dinner party of Elizabeth Jack-Rich, the wife of billionaire Tein Jack-Rich.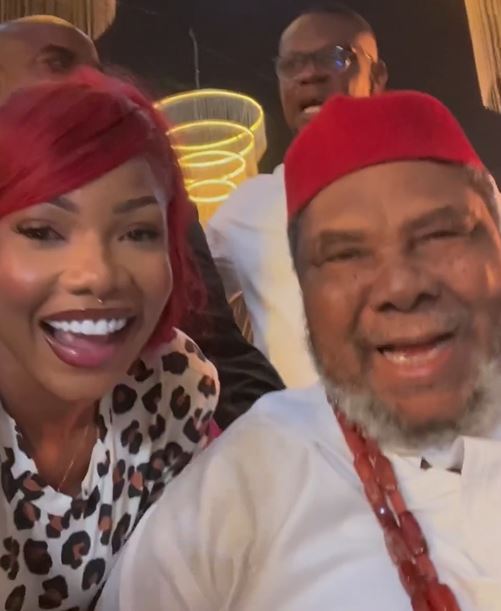 Tacha, who attended the birthday dinner as a valued celebrity guest, met with the legendary actors during the event.
Overjoyed, the Big Brother Naija Star took to her social media page to share a video of her exchanging pleasantries with them.
In the video, Tacha can be seen asking Pete Edochie for a photo and praising the 76-year-old actor for his timeless looks. She also expressed her admiration for Kanayo O. Kanayo, mentioning that she grew up watching him on screen as a child and was fascinated by his youthful looks.
Captioning the video, she wrote,
"Not YOUR REGULAR BIRTHDAY!!! It was such a great HONOR meeting @peteedochie. Happy Birthday once AGAIN @elizabethjackrich."
Watch the video below,
"The Lord Showed Me Yul Edochie Marriage Been Restored With May Edochie" – Prophet Reveals (Video)
A Nigerian prophet named Abel Boma has transmitted the revelation he received from God regarding the union of Yul and May Edochie.
Yul Edochie's marriage saga has been circulating on various social media platforms with unverified rumors that his marriage to his first wife had been annulled, which has been denied by Rita Edochie.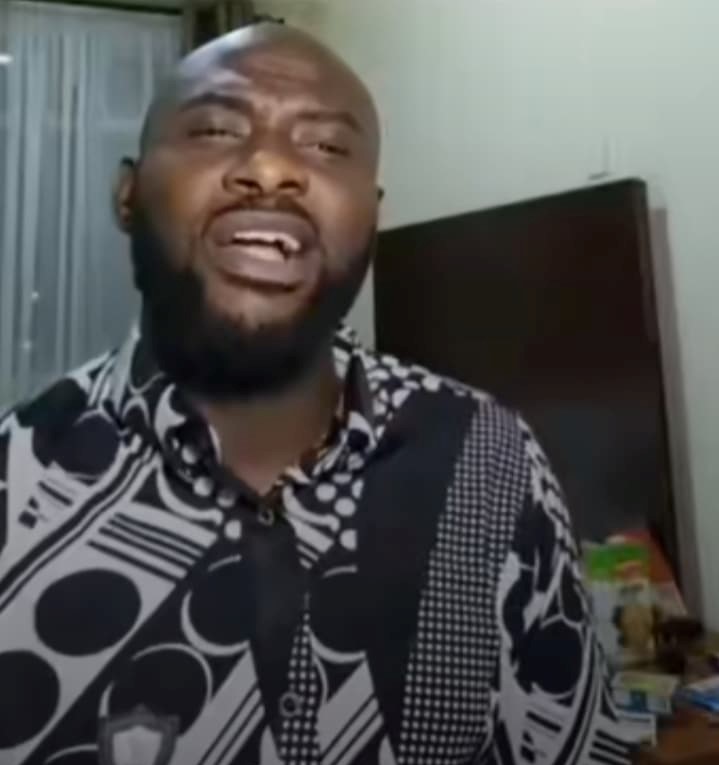 The Prophet also urged people not to interfere in Yul Edochie's marriage because they are the ones causing trouble for the couple.
He pointed out that since the troubles in their marriage began, God has promised to restore whatever was lost in the marriage.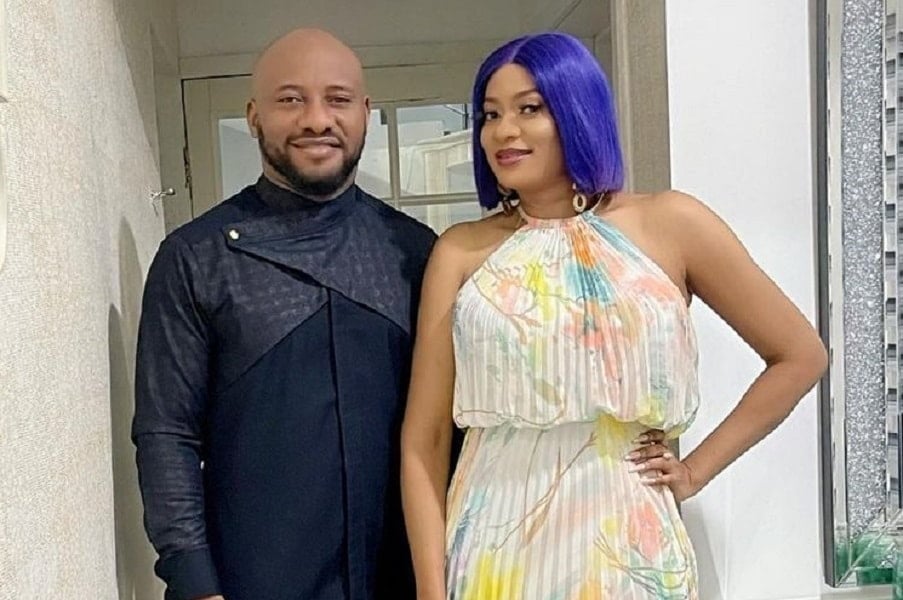 Watch the video below,