"Autopsy Revealed My Daughter Died Of Electrocution" – Mother Of 12-Year-Old Chrisland Student, Whitney (Video)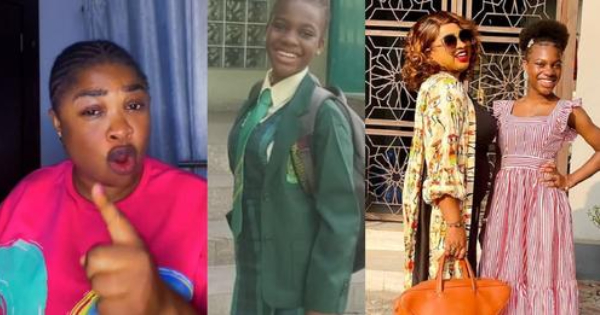 An autopsy has revealed that Whitney Adeniran, the 12-year-old Chrisland student who died on February 9, 2023, during the school's inter-house sports event, died from electrocution.
The deceased's mother, Mrs. Blessing Adeniran, made the disclosure during a live Instagram session on March 1, 2023.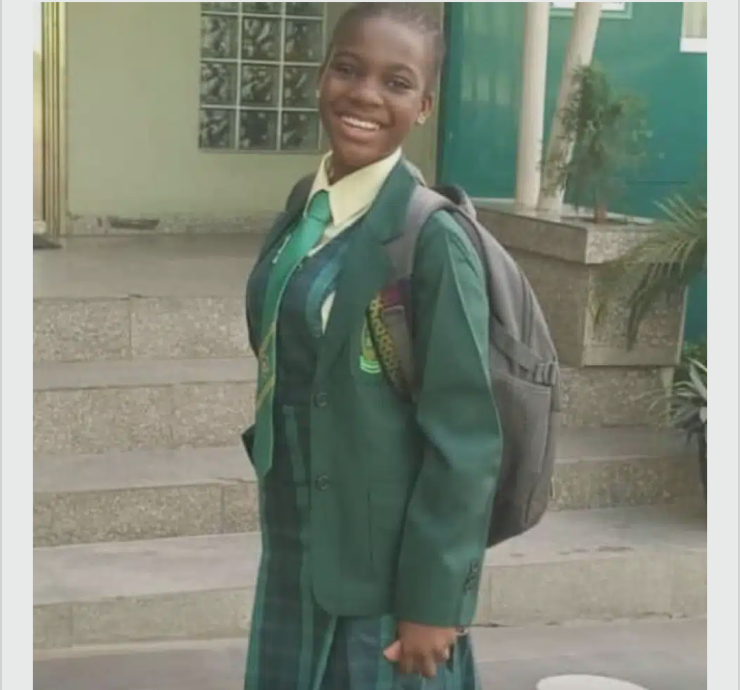 According to Blessing, while the school claimed her daughter collapsed, an autopsy result has shown that she was electrocuted.
Keep in mind that while responding to the incident, the Chrisland School claimed that Whitney had complained about health issues about two weeks earlier and opted out of the school march past.
In a statement released, the school said that Whitney died "in public view and not under any covert circumstances."
However, Mrs. Blessing Adeniran has given an update on the autopsy and accused Chrisland School of lying to her about her daughter's death.
She called out Chrisland Schools for putting her family through the trauma due to the autopsy when they could have just told them how their child died.
"The autopsy result is out and Desola was electrocuted. My daughter died of electrocution. I have been subjected to trauma for the past two weeks. Tomorrow will make it three weeks my baby died. The school made me think I was crazy They started pushing the narrative of she was sick; she was sickly. They sent letters and publications out.

"People insulted me and my family. My child was electrocuted to death. I told the school I don't want trouble. All I want is answers. They came to my house and knelt down.

"I begged, I pleaded, I said 'Mrs Amao please, I don't know how autopsy is being done but I have browsed it and the image is scary. Please my daughter is already dead, don't make me put her through that, they will butcher her. I beg you in the name of God, you are a mother, help me investigate and find out what happened.

"She said she doesn't know. They refused to investigate. My daughter was butchered for autopsy. She was opened up. They took part of her kidney, liver, stomach contents, blood, brain, bone marrow. Omodesola was butchered just because Chrisland kept protecting their reputation." She said.
Watch the video below,
https://www.instagram.com/p/CpQh3kVhhyS/?utm_source=ig_embed&ig_rid=a03c2cf2-9d45-455e-b5f8-d4b5f53146d8
"I Don't Know What I Did To Deserve This" – Man Who Forgave His Wife For Cheating Breaks Down In Tears As She Dumps Him After Their Businesses Crashed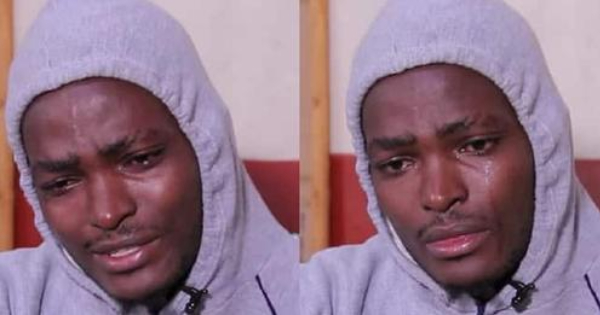 A Kenyan man, identified simply as Rajab Abdul, is heartbroken after his wife left him after their business went bankrupt.
The father-of-two has revealed that he once forgave his wife after cheating on him, but she dumped him at the first sign of trouble.
Rajab said when he and his wife got married, they had a wonderful relationship. He said they started a very successful fruit business and eventually opened a fast-food restaurant.
However, their business suffered a setback during the COVID-19 pandemic, which strained their marriage.
"I remember one day I asked her if she had weighed the meat that was delivered by the supplier to confirm if we were paying for the amount ordered. She got so upset and attacked me with a knife. She cut my leg. I still have a scar to date. I forgave her," he said.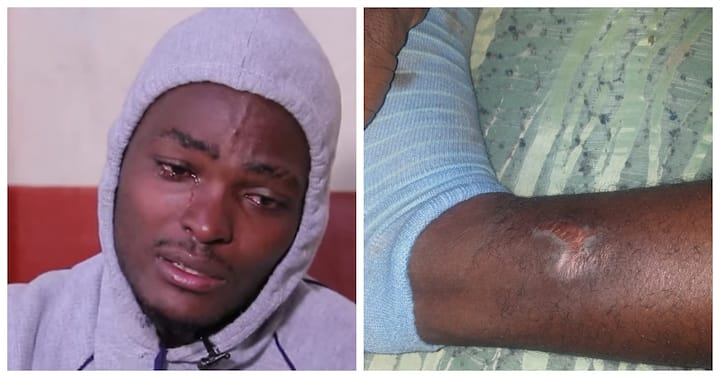 Their business continued to decline and he was forced to seek work outside of town in order to support his family.
He claimed that on one occasion, he returned home earlier than planned and found his wife in bed with another man.
"I could not believe it when I saw them on my bed. It hurt so bad. I forgave her because I knew my children would suffer if we separated." he said
He said he decided to forgive her and they continued living together after she promised to stop her philandering ways.
However, he was shocked again when he returned from work to an empty house. His wife had carried everything in the house, including his clothes.
"I don't know what I did to deserve this. It is very painful. I cannot stop thinking about my children. I don't want them to grow up without me. I would like to tell her to remember that our children need their father even though she no longer wants to be with me," he said with tears rolling down his eyes.
"I Am Happy I Left" – Mother Of Two Shares Before And After Photos Of Herself Six Years After Walking Out Of Her Marriage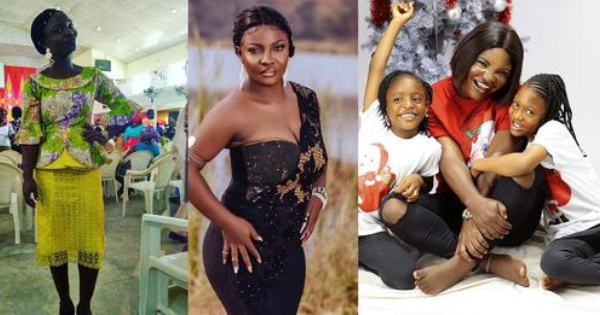 A mother of two, identified simply as Olasumbo, has taken to social media to show how she has changed beyond belief six years after leaving her marriage with her children.
Alongside her recent photos, the 30-year-old shared photos of herself as a married woman six years ago and how it turned out to be a decision she's forever grateful for.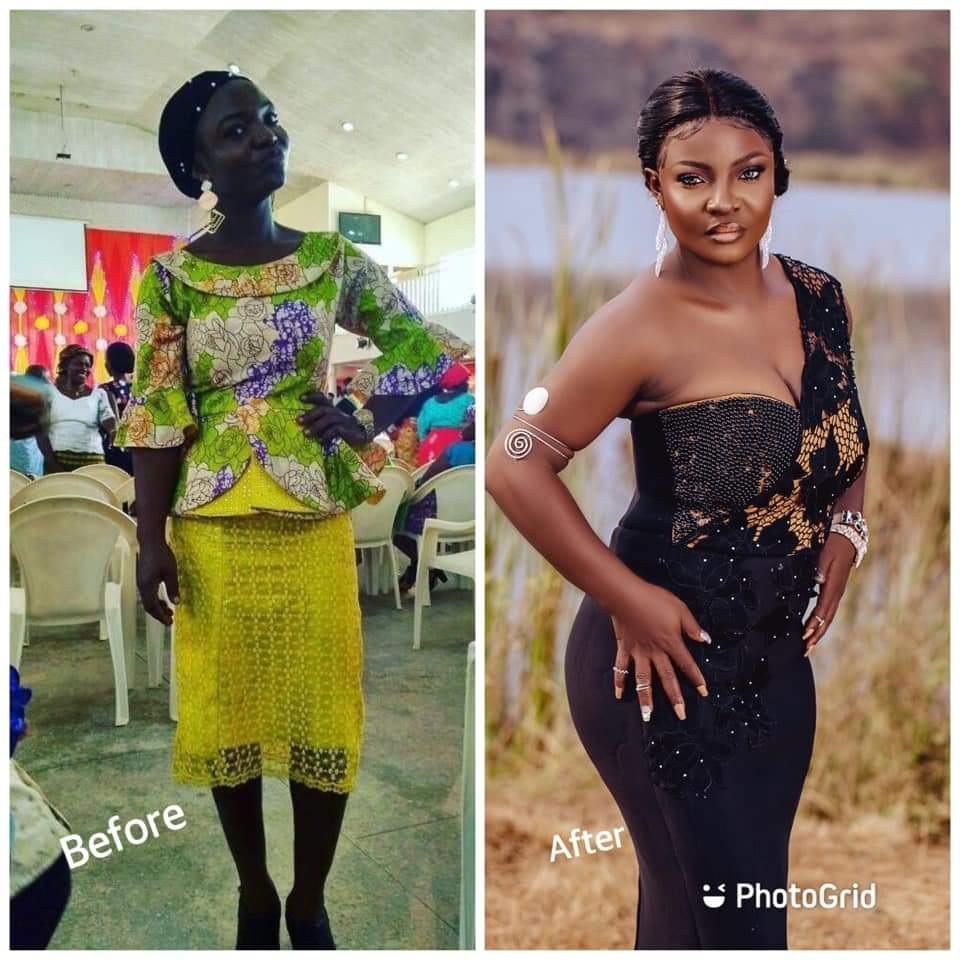 According to Olasumbo, when she left her marriage in 2017, she was mentally, emotionally, and financially drained.
She said she had no idea what to do next, but knew she had to run for her life and protect her children at all costs.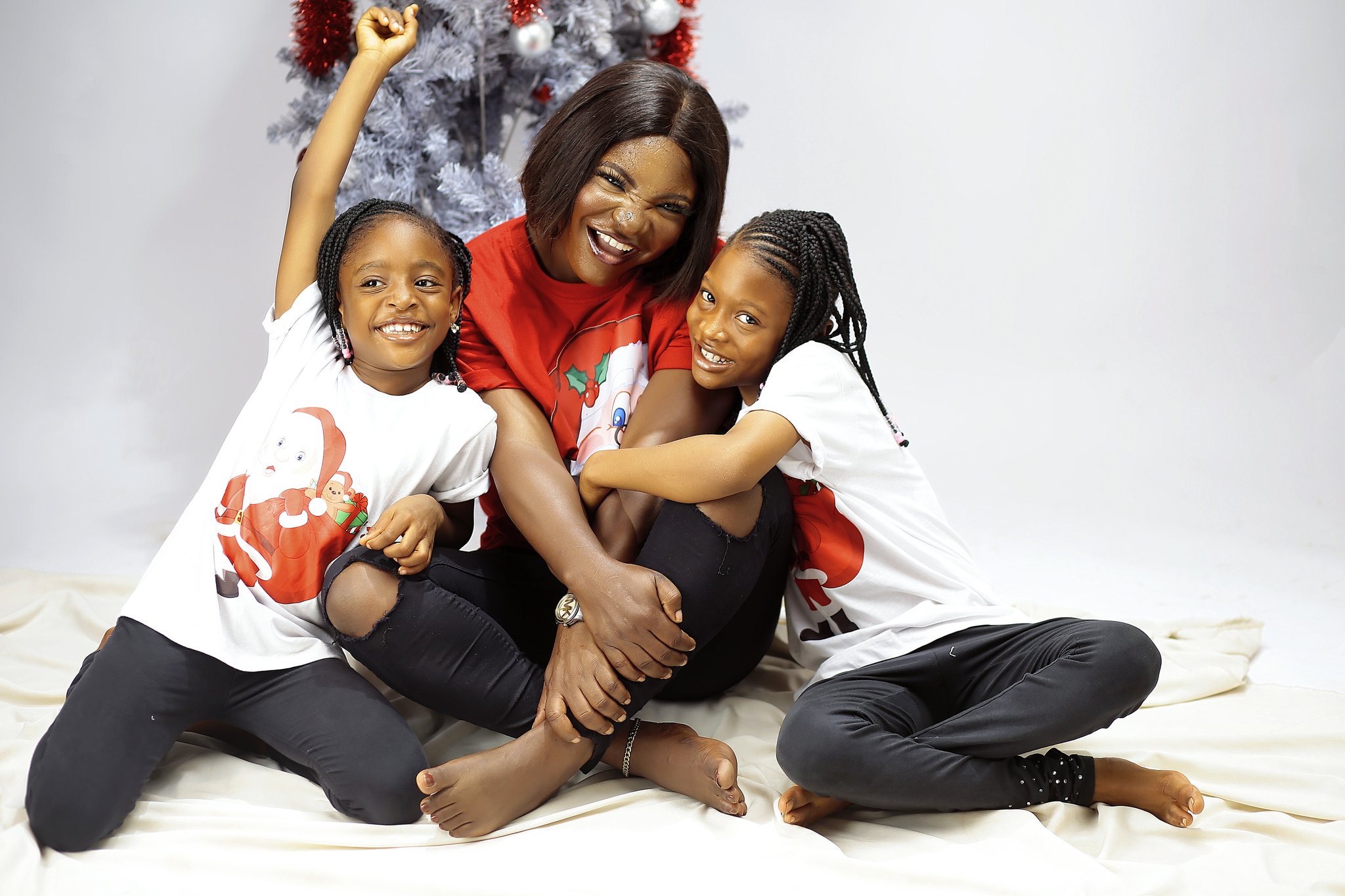 Read her full story below,
"This is what I looked like when I walked out of my marriage in 2017 with two toddlers. I just clocked 30, I was mentally, emotionally and financially drained. I was tired and i knew i had to walk away. Did i know what i was going to do next? No but i walked," she wrote.

"Okay let me tell you why it looks all shitty, I left my marriage clueless about the next thing to do but knew I had to run for my life yet I has no family support. I was not lucky to come from a stable family background, my ex saw this and capitalised on it.

"The marriage was 4 years old as at when it officially ended but it was dead from the beginning. I know the judginas will ask if I didn't see the red flag…well story for another day but well the deed has been done and now I have two kids who had no fault.

"My entire desire was to protect my kids. I mean they know nothing about the folly and stupidity of the parents that brought them to this world. I saved up and got my own apartment. I remember crying so much the first night I moved into my new home. I was scared.

"I had never gone on this kind of journey before and i don't know how to walk this path. I was totally confused and clueless. I was more afraid for my kids, scared they would suffer which i do not want, what if they fall sick and I can't take care of them? So many what ifs.

"All these was in 2017….this is 2023 and yes it has not been a smooth journey…my life has taken a pause because I was not opportune to have a family support and I had to learn, unlearn and relearn on my own. My career has suffered so much. Yes.

"My wants, desires has all been pushed to the base because I can't afford all at once so my kids come first..it has not been an easy ride doing this alone, no single financial support from the man who bore them even though he has 100% access to these kids.

"I look back today and ask myself if it is all worth it and Yes I am happy I made that decision. I am proud of the pains, the tears, the laughter. I am proud for holding myself strong despite the stigma and backlash that comes with being a single mom. HAPPY MOTHER'S DAY TO ME."
This is what i looked like when i walked out of my marriage in 2017 with two toddlers. I just clocked 30, i was mentally, emotionally and financially drained. I was tired and i knew i had to walk away. Did i know what i was going to do next? No but i walked#Thread pic.twitter.com/rGhqOilHrZ

— Theladylaw_yer (@dearOlasumbo) March 19, 2023
"I Bought It For ₦1.5 Million" – Woman Excited As She Sells Land For ₦90 Million 15 Years After Purchase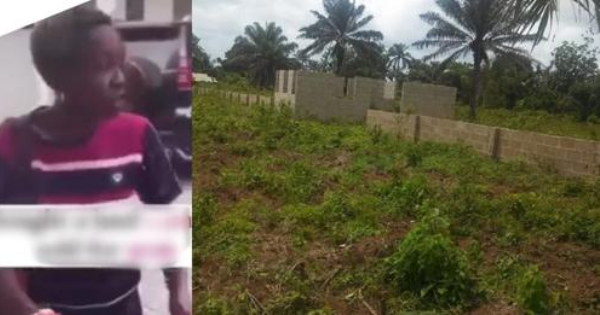 A Nigerian woman is currently delighted because a piece of land she bought 15 years ago is now worth N90 million.
In a TikTok video, the elderly woman, who appeared to be speaking to her children, revealed that she bought the land N1.5 million years ago when it was just a farm and was not developed.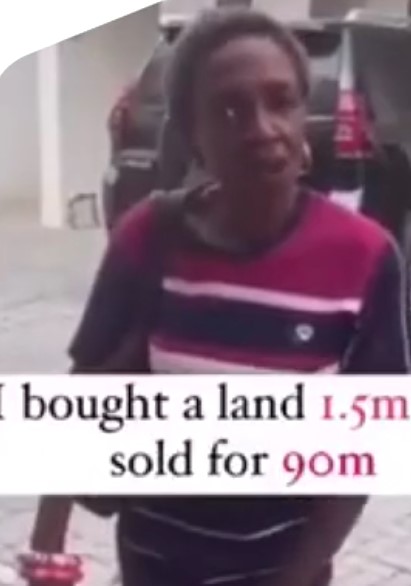 15 years later the land is now worth N90 million, giving her a handsome profit of N88.5 million.
In her words,
"I bought land for N1.5 million, if you want I'll bring the receipt for you 15 years ago. It's currently selling for N90 million. It was somebody's farm that I bought. There was corn, there were all sorts of things. I saw ridges there. I was the one that took them out."
The video was shared on social media by a TikTok user who responded to it with extreme shock.
Watch the video below,
The video went viral on TikTok, sparking a flood of comments from social media users who claimed that land is a good long-term investment.
A TikTok user wrote: "15 years ago 
1.5m. Na rich woman nothing you wan tell me"
Ezekiel Ovey wrote: "My boss bought land 6,000 naira as 30yrs ago but now the land is 55millions but he's not selling, was telling me about land investment to follow up"
@officialkaycee wrote: "My dad bought a land for #250,000 when he was 30 years old and now he is 59 and the land is selling for 25m"
Steph NK wrote: "Land is a good investment…My husband bought 2plot 1.2m in 2015 and he wants to sell 1plot now, and they're pricing 6m. from one plot 6 hundred to 6m"