#BBTitans: "Blue Was A Distraction That I Couldn't Resist" – Yemi Cregx Speaks On His Triangle With Khosi And Blue Aiva (Video)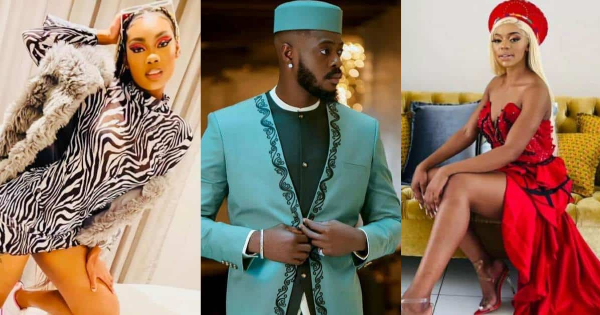 Evicted Big Brother Titans housemate, Yemi Cregx, has opened up about his love triangle with South African colleagues, Khosi and Blue Aiva.
During the show, Yemi Cregx, a 30-year-old model and content creator from Nigeria, was spotted in a love triangle with fellow housemates, Khosi and Blue Aiva, due to his closeness with the ladies.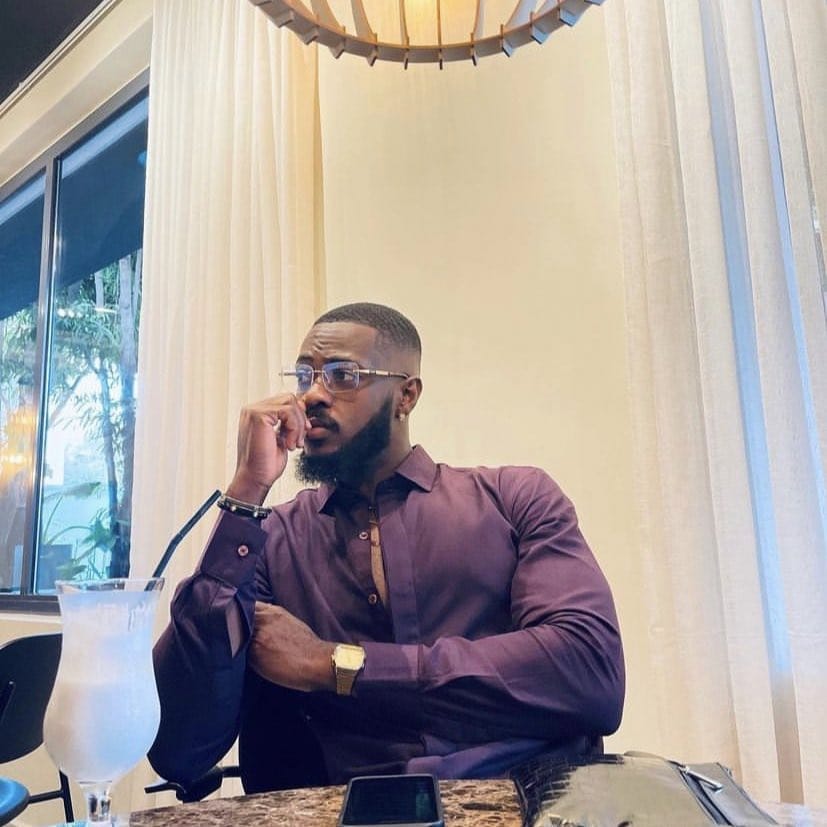 At one point, Khosi, who was already dating Yemi before Blue came to the house, told her lover, Yemi to choose between them who he wanted to be with.
In the end, Yemi settled with Khosi and reduced his closeness with Blue.
Speaking about the triangle in an interview with Big Brother Titans host, Lawrence Maleka, following his eviction on Sunday, Yemi described Blue as a distraction he couldn't resist.
He further explained that he really loves Khosi and would love to explore things with her outside the Big Brother house.
Watch him speak below,
Fans Left Heartbroken As BBNaija Star, Phyna Reveals She Is Single
Big Brother Naija season 7 winner, Ijeoma Otabor, commonly known as Phyna, has broken the hearts of many shippers over her relationship with co-star, Groovy, when she revealed she's single.
The brand influencer made the revelation while responding to the public display of love between the lovebirds of her set, Sheggz, and Bella.
Sheggz had taken to Twitter to reveal his desire to travel to Los Angeles, USA, to which Bella expressed interest in following him.
According to her, she is tired of focusing on her career and also wants to enjoy a romantic getaway with her partner.
"I need to go to LA 
", Sheggz wrote.
In response, Bella wrote, "I'm packing a bag 
 brand building don tire me 
"
In response to the lover's public display of affection, Phyna hinted that she is single and has moved on from her relationship with Groovy.
"Na Today This Single Life Pain Me
", she wrote.
See the exchange below,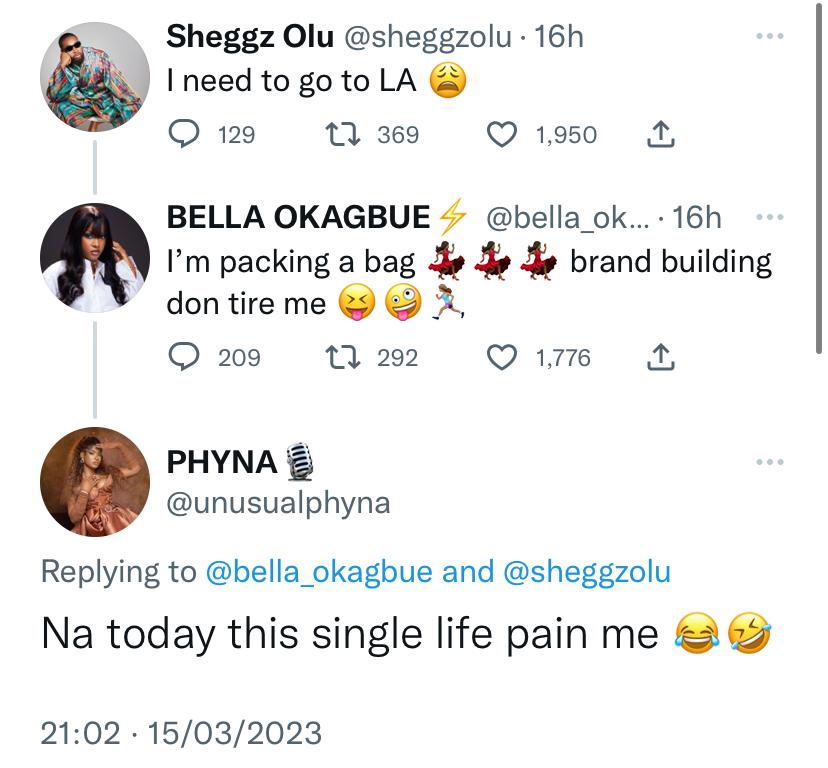 Reality TV Star, Angel's 'Intimate' Video With A Lady Raises Eyebrows (Watch)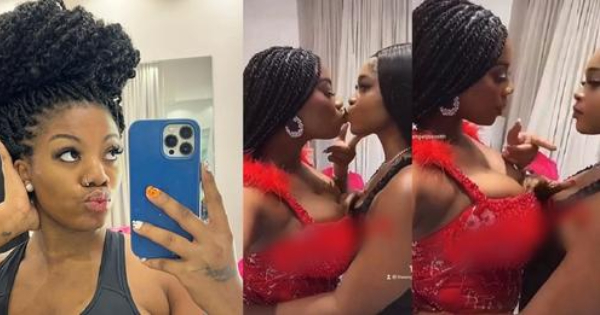 Big Brother Naija star and entrepreneur, Angel Smith, has been in the news after her recent video surfaced on social media.
The reality TV star and brand influencer, recently took to her TikTok page to share a feel-good video of the moment she kissed a female friend, and it caused quite a stir.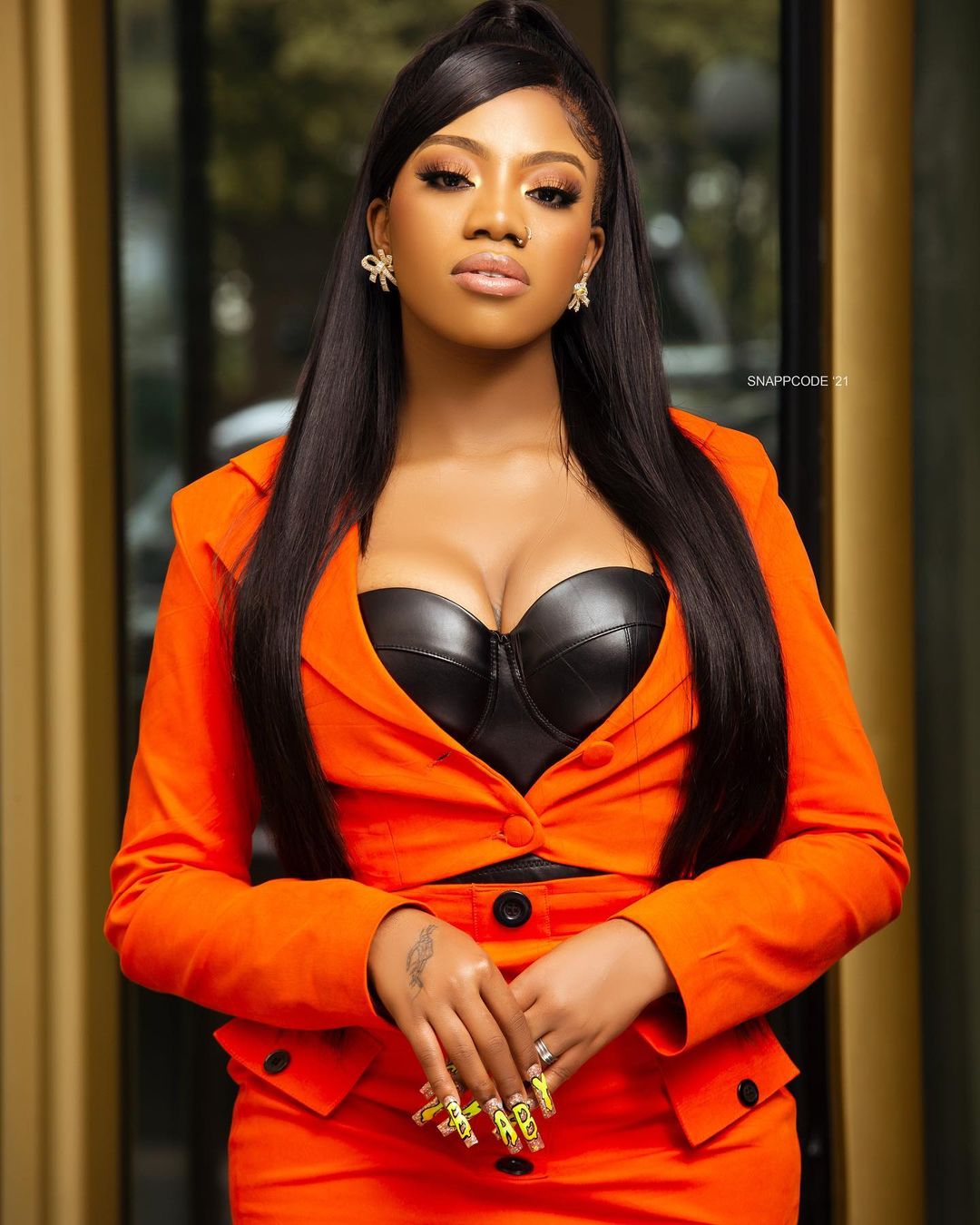 In the popular clip, Angel Smith and the lady held each other in a suggestive manner before briefly locking their lips.
Apparently, this doesn't sit well with many social media users who did not hesitate to drag the ladies through the mud.
In response, an Instagram user @official_preciousjohn wrote: "No lady will kiss another like this and call it normal with my experience in life something is hidden somewhere".
@eseoghene954 wrote: "But If na men do this one today, una go drag them like I pass my neighbor generator 
".
@legitp_17 wrote: "Hmmmm most of these girls are lesbians. I hear say licking of plate for Lekki dey bring money wella
".
@dera_events_suprises wrote: "Y'all saying it's normal, ah beg help me check where this person's hand is. Abi my eye dey pain me".
@bello_naire wrote: "Probably just a tip of the iceberg. I am sure they've done worst."
@chynneji wrote: "Person wey naked for national TV. I wonder what she can not do for fame".
See more comments below,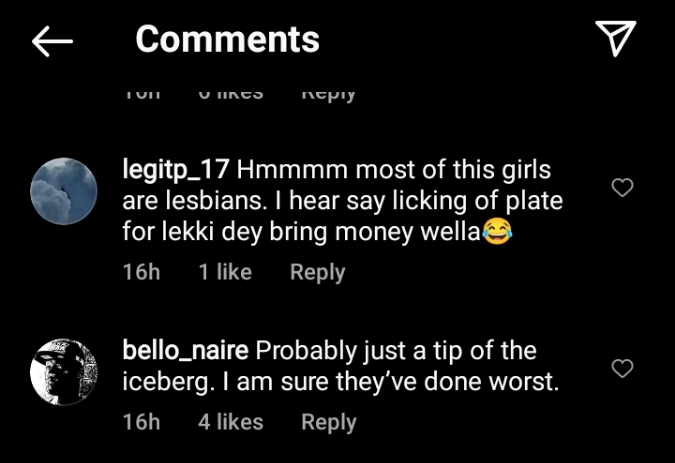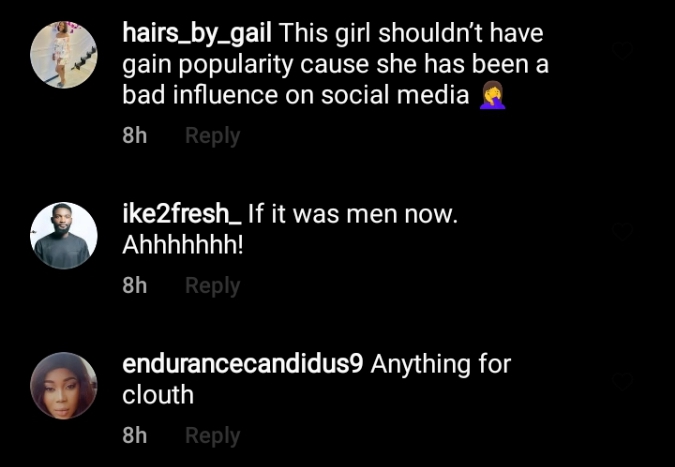 Watch the video below,
"I Just Wish You Slump And Die" – Troll Tells BBNaija Star Phyna, She Replies!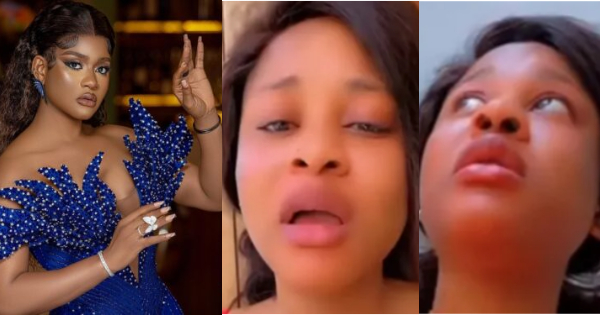 Big Brother Naija star and brand influencer, Ijeoma Otabor, Better known as Phyna, has expressed her frustration at trolls who keep sending her death threats.
The Big Brother Naija season 7 winner took to her official Instagram page to share the message she received from an anti-fan who wished she lost everything she had and died.
The troll wrote;
"I just wish you slump and die, You are doing more than yourself, Madam Manage me beggar of love, I just wish everything you have now go down the drain, I just hate hearing or seeing anything about you…Useless Weena, Restless Weena"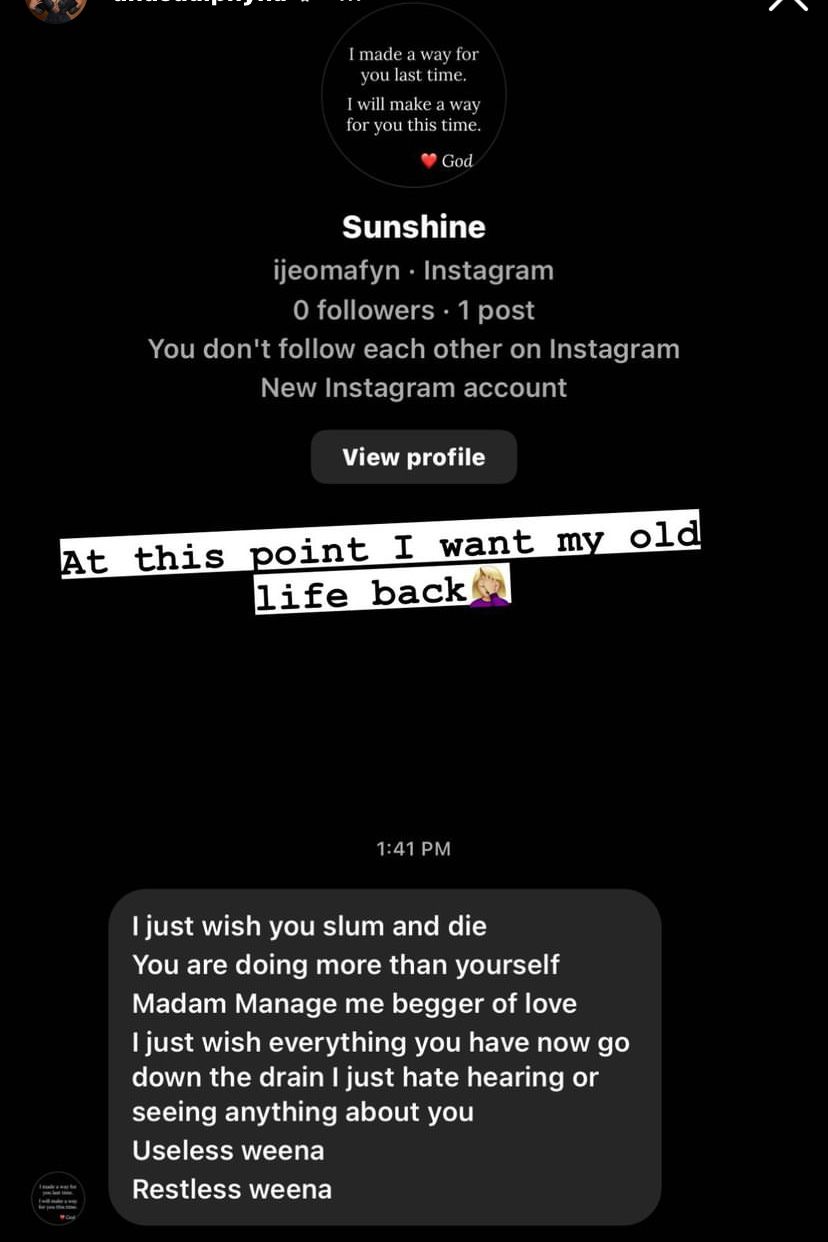 In response to the ill wishes, Phyna expressed her desire to have her old life back before the Big Brother Naija reality TV show.
According to the brand influencer, everyone who hated her had won because she took a break from doing too much.
In her words;
"At this point, everybody who doesn't like me wins, and I'm sorry you don't like me, I hereby say I will no longer do too much and I will take a break to allow you and those you like to shine, just stop the death threats already, but the using fake account?… God of mercy, I thought BBN was just a game, I'm sorry if I have offended anyone while in the house and out…Please enough of the death threats behind fake accounts…I don dey beg o"