Popular Nollywood actor, Yul Edochie, has sparked different opinions on social media after sharing a thoughtful gesture from his son, Karl.
The Nollywood actor revealed in a Facebook post that his son called to check up on him when he didn't get home on time, and the gesture warmed his heart.
He posted a photo with his son and wrote,
"I stayed out late yesterday and my 14yr old son Karl called me to check up on me and be sure I was safe. It gave me one of my best feelings ever. Correct boy. Love you son."
See below,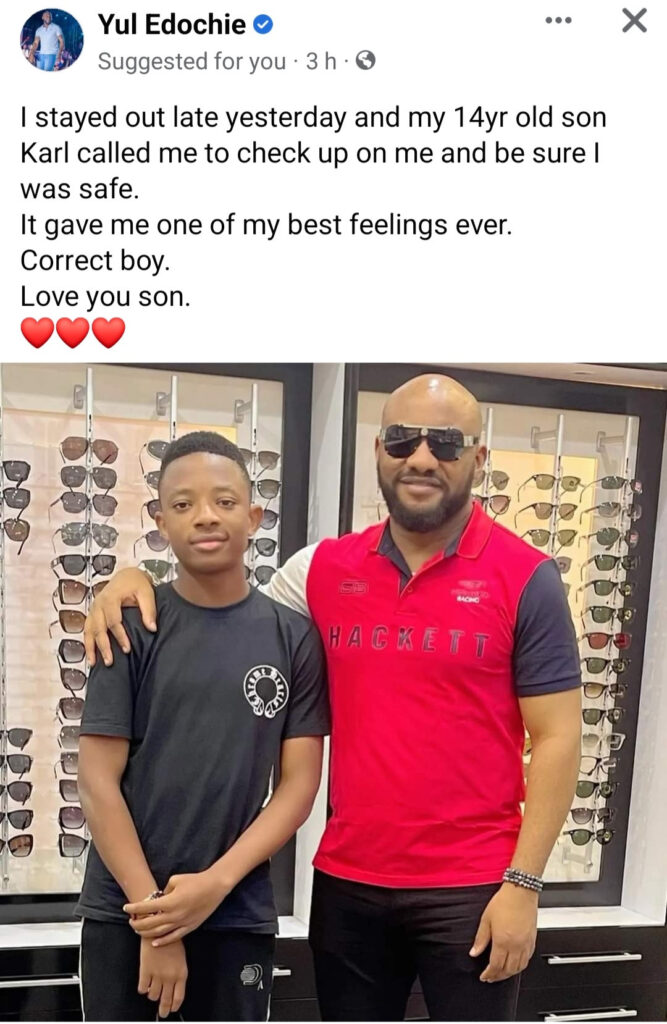 However, his followers interpreted the call differently, saying his son was simply calling to find out if he was dating another woman, given his marriage to colleague Judy Austin, with whom he welcomed a son.
Fans claimed that Yul Edochie's son wanted to make sure he wasn't dating another woman and risked bringing home a third or fourth wife.
See some reactions below,