What You Need To Know About Zubby Micheal | Zubby Micheal's Net Worth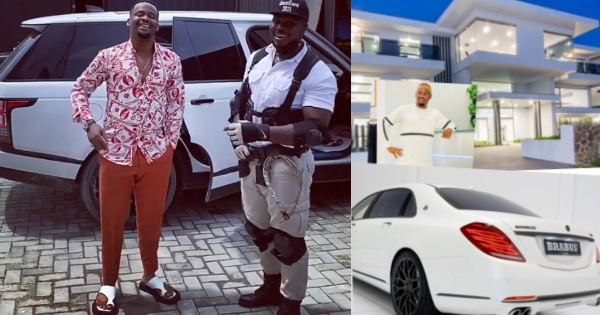 Nollywood actor, Zubby Michael is no foreign name to as many who are acquainted with Nigerian home videos, it is one name that rings a bell when you talk about Nigerian epic movies in recent times.
The Nollywood actor has shown over time that he is one of the best in the industry and a favorite of many producers because of his unique style. He is known for playing lover boy, villain, gangster, royal prince, and many other roles in movies.
Zubby Michael Biography
Azubuike Michael Egwu popularly known as Zubby Michael is a professional Nigerian-based actor, model, TV personality, and movie producer who has actively been in the Nigerian entertainment industry for over two decades and has over time become very famous. He is a model, an entrepreneur, and also a television personality who is very successful at his craft.
Zubby Michael was born on February 1st, 1985, and hails from Ekwusigo Local government area, Anambra State, Nigeria. He grew up in Adamawa State, Nigeria, where he finished his basic and senior secondary education. He, therefore, attained both his school leaving certificate and West African Senior school Certificate(WASSCE). Thereupon, he obtained his Bachelor's degree (B.sc) in Mass Communication at the Nnamdi Azikwe University (UNIZIK), Enugu State, Nigeria. After this, he started venturing into business before his official acting career started.
Zubby Michael Movies
Zubby Michael's career in the movie industry began at the age of 8 when he performed in a children's stage drama, but he was first featured in a movie titled 'missing rib' after he acquired his first degree and returned to Adamawa State.
His first big break in the Nigerian movie industry happened when he starred in a movie titled 'The three widows' as a major character alongside popular Nollywood actress, Oge Okoye in 2006. His remarkable performance made him the main target of many producers and directors. Thereon, he became a force to reckon with in the movie industry and has been featured in over 150 other home videos such as The killer', 'Stolen love', 'Royal storm', 'The Generals,  and many other movies over the years.
He rose to the limelight after starring in some of the best sellers,  'Implementation' and 'Princess Rihanna' after which he was nominated for Best Actor in a Supporting Role at the Africa Magic Viewers Choice Awards. Due to his hard work and excellence, he has been nominated on several occasions for awards and has bagged quite a number of them such as Best Actor of the Year at the Africa Movie Academy Awards, Most Promising Actor in Nigeria at the City People Entertainment Awards and  Best Actor in a Supporting Role at the Africa Magic Viewers Choice Awards. 
Zubby is a very famous and significant person in the movie industry today and has featured alongside some of the top actors of the present day such as Chacha Eke, Tonto Dikeh, Mike Ezuruonye, Nonso Diobi, Oge Okoye, John Dumelo, Ini Edo, Patience Ozokwor, Olu Jacobs, Jack Appiah, Sam Dede, Uche Jumbo, Majick Michael, Jim Iyke, Van Vicker, Mercy Johnson, Emeka Ike, Junior pope, Nkem Owoh, Kenneth Okonkwo, John Okafor, and more.
Zubby Michael is also known for his great work behind the scenes as a producer and a director of Nigerian home videos. He has directed and produced quite a good amount of movies that have been of great impact on the movie industry. His very first movie production, titled "First Hit", featured some Nollywood stars such as Junior Pope, Ebere Okaro, and Nonso Diobi. 
Zubby Michael Family
Zubby Michael is the second of six children of his parents Mr. And Mrs. Egwu including 3 girls and 2 boys. His father is a civil servant while his mum is also an actress. Both parents are based in Awka, Anambra State, Nigeria. Zubby Michael has a younger brother called Chris, who is often mistaken to be his twin is most times considered as such with his younger brother Chris Egwu because they both have a striking resemblance. Chris Egwu unlike his brother does not fancy the movie industry like his brother, rather loves football and looks forward to becoming a professional footballer.
Zubby Michael Marital Status/Relationship 
Zubby Michael is currently unmarried(single) and has a son which he adopted. He was however involved in a romantic relationship with Mary Okoye, the younger sister of the popular Peter and Paul Okoye formerly known as the defunct music group PSquare. The romance between them however came to an end when Zubby Michael called it a quit, saying that he was not yet ready to settle down and had a lot more to accomplish in the nearest future.
Zubby Michael Net Worth 
Zubby Michael is an actor but also a movie producer, scriptwriter, model, TV personality, and entrepreneur, he has also delved into politics with his appointment as the adviser on media to Willie Obiano (Governor) in Anambra state. These several stances have contributed immensely making him one of the most influential and richest actors in the Nigerian movie industry, especially in the Eastern part of the country.
He is also in partnership with several brands and endorsed by companies which with extra cash privileges. As of 2021, he has an estimated net worth of three hundred and six million Naira (#306 million) equivalent to about eight hundred thousand dollars ($800000). He is currently one of the highest-paid actors presently, he reportedly receives nothing less than half a million for an appearance in a particular movie because of his major roles and prowess which he has shown over the years in the movie industry. 
Zubby Michael Cars
He is a young man with a tremendous taste for automobiles and his collection reflects that. He is an actor and also a politician of high reputation and social status and sometimes he has to look that part. Also to make mobility easier, especially for long distances. He is also capable of affording as many cars as he wants depending on his financial capacity.
After Zubby's first breakthrough in 2006, the first car he purchased was a Toyota Camry, but over time as he continued to excel in the movie industry his style and love for cars continued to grow.
As of now, the actor has acquired four different luxurious cars for himself which depict his style and status, and they are:
Range Rover sport

AG Wagon

Mercedes-Benz 4matic 

Black SUV
The Range Rover SUV, however, came as a birthday gift to him in February 2015.
Where Is Zubby Michael's House Located?
As of 2018, the actor Zubby Michael built a very big luxurious mansion in Delta State, Asaba which cost hundreds of millions. While in 2020 the actor bought a new house worth over #600 million located in Lekki, Lagos, Nigeria. 
The Lekki mansion is magnificent and has a beautiful look from its exterior, with cold grey walls and large white windows. The compound is surrounded by tall big trees making it difficult to have a good view of the compound. 
This goes a long way to show the actor's affection and love for luxury and at the same time makes good use of his fortune.
Zubby Michael Endorsements 
In addition, to money from his lead roles, Zubby has exciting and lucrative endorsement deals and partnerships with top brands and companies which is of great income to him. Zubby has proven to be a great influence on many, especially through social media platforms and this is of great importance in promoting the products and services of several brands. They are various labels the actor is promoting through different social media platforms, some of the popular brands include;
Nollywood Namaste TV, (mobile app)

itel cell phones

Meridian Ponche Liquor Rum

Herbal Drink Company 

Castle Majesty Hotel

E&E cosmetics
He is also a brand ambassador for splendid furniture, through which he earned #10 million Naira doing commercials.
Zubby Michael A Philanthropist
The popular actor Zubby Michael is a great actor and entrepreneur who is successful at his game but also a man with a large heart. He has been of help to many young ones and has shown great compassion towards many as he does a lot to put a smile on the faces of the needy. Millions have been contributed by him to help uplift others, and provide for people in distress.
During the fire incident at Ochanga market, many who lost goods and properties to the gasoline fire that engulfed the market in Anambra State were assisted. The incident occurred when a tank containing gasoline exploded, and flames ravaged the market as goods and properties worth millions were lost. The actor and movie producer then visited the market and entertained the traders to brighten their faces by causing them to smile and he thereafter donated a whopping sum of one million Naira to the traders.
Zubby Michael's Political Career
Zubby was appointed into a political position as the special adviser on media to Willie Obiano, the current governor of Anambra State on the 25th of November 2019. He was awarded a certificate of recognition and honored for his immense contribution to the city radio FM 89.7 youth empowerment scheme in Anambra State, Nigeria. This was made known by the actor through his social media account.
"Asking A M0urning Wid0w To Submit Her Son For DNA Is Pure Evi.l"- Actress Mary Remmy Njoku Speaks On Mohbad's Wife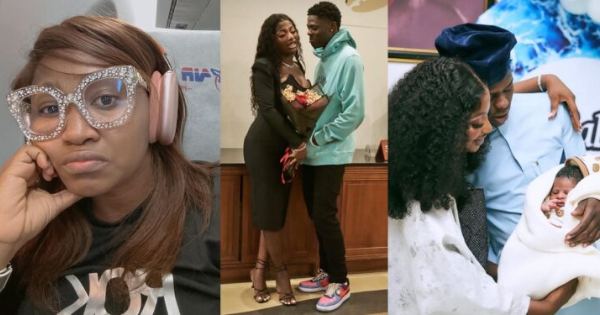 Nollywood actress, Mary Remmy Njoku has responded to calls for a DNA test on late singer Mohbad's five-year-old son to confirm his paternity.
Keep in mind that after the singer's death on Tuesday (September 12), his long-time partner, Wunmi revealed that they were married and had a child before his death.
This revelation surprised many social media users as the singer had maintained a private life and kept his personal matters off the internet until his sudden death.
Amid the controversy over the cause of his death, some internet users, led by controversial social media commentator, Very Dark Man, have called for a DNA test to be conducted after the singer's body was exhumed to determine the paternity of his son.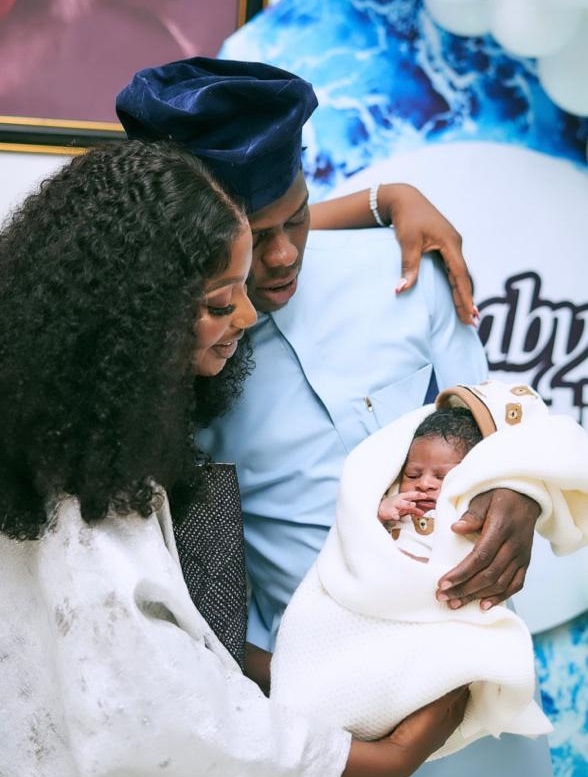 According to Very Dark Man, his wife is also a suspect until proven otherwise, therefore, a DNA test should be conducted to prove that she had no reason to harm the singer.
In response, Mary Njoku took to her Instagram page to criticize those advocating for DNA testing, calling their demand "evil."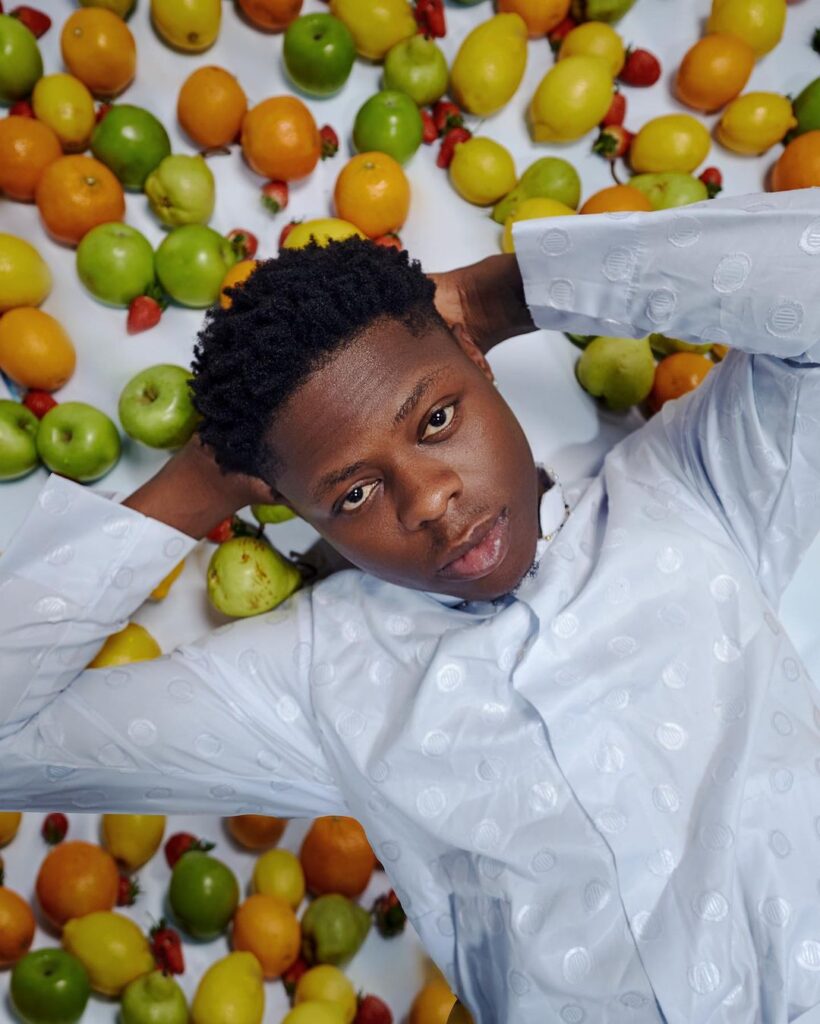 She said that the late singer's wife is still grieving the death of her husband, who was her provider and protector, and she should be allowed to mourn in peace.
The mother of three added that the singer never questioned his son's paternity during his lifetime and therefore doesn't understand why people think differently today.
Her post reads,
"Asking a mourning widow to submit her son for a DNA test is pure
Evil. Haba!
She just lost a husband!
Lost a father to her child! Lost her Helper and Protector of over 10yrs! Let her mourn in peace!
if you can't support her, don't add to her misery!
Small money don enter now and we are asking for DNA test. Just because she isn't rich.
If her husband didn't doubt the paternity of his child, who are we to think otherwise?
Abeg make una no let the dead para for una o!
Don't frustrated his family!!!!
Let's focus on getting #justiceformohbad"
See below,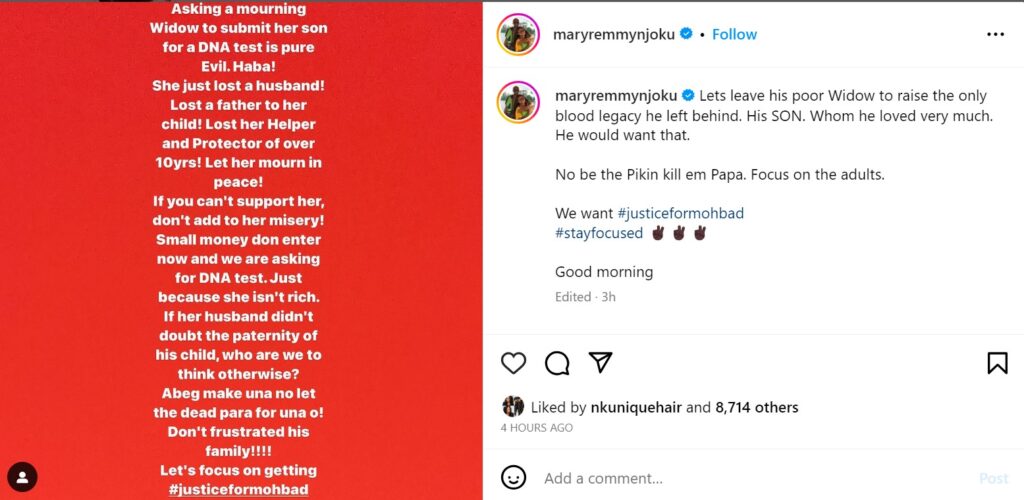 "If I Diɘ Now, You Killɘd Me" – Alleged Audio Conversation Between Late Mohbad And His Wife Surfaces Online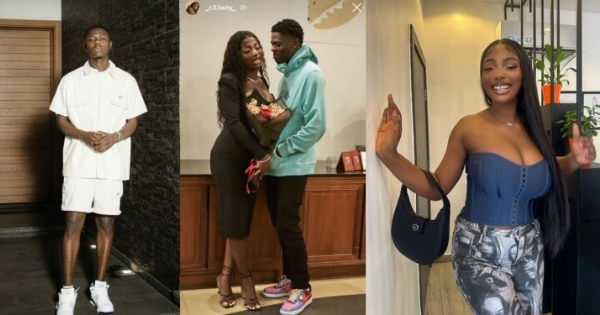 An audio conversation has surfaced online that allegedly took place between singer Ilerioluwa Oladimeji Aloba, better known as Mohbad, and his wife, Wunmi.
There is no time stamp on when exactly the conversation took place, but the singer was heard complaining bitterly as he accused his wife of trying to kill him.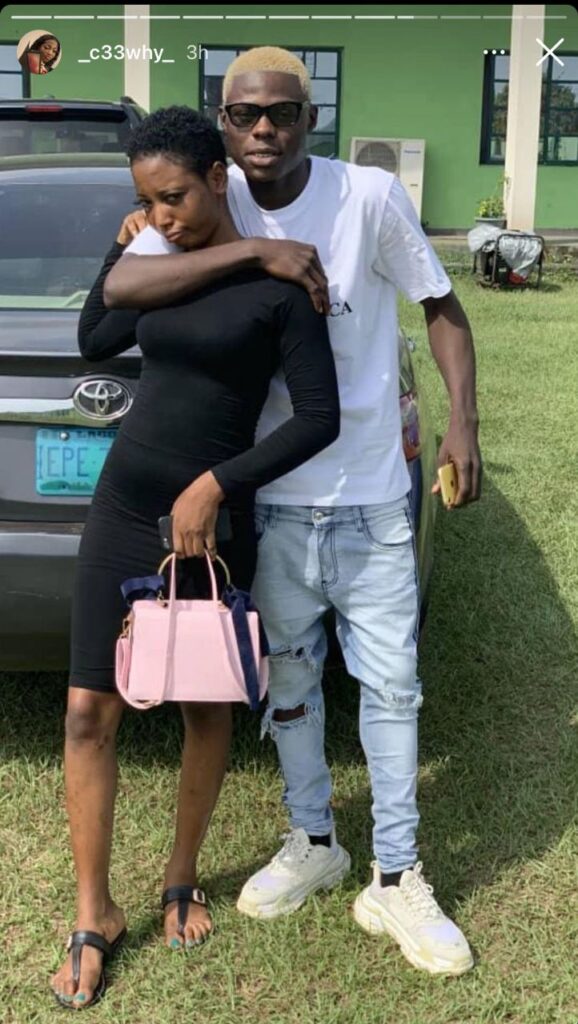 He accused her of acting and pretending to be sick while planning to use his WhatsApp information after she killed him.
Mohbad revealed that there was a particular article of clothing that he said he no longer wanted to wear for reasons best known to him, but she still put it on him in an attempt to end his life and he wouldn't tolerate it.
Screenshots were also shared during the conversation in which he continued to accuse her of killing him but did not reveal any details of their argument.
He wrote,
"If I die today you killed me, My life is fucked up, I'm saying this in advance, My life is fucked up, Ever since the NDLEA shii, My Health is bad, My Tommy is funded up, I do complain all the time
I will tell the whole world 0o, You should leave me alone when you stopped feeling me, Why did you fuck me, Now you pretending gO, You will pay for this, Only if there's no GOD, You put me to shame, You acting smart! You said you never loved me, But why did you stay in my life for 8 years Don't worry, Don't reply to me 000, If you k me you sha can't k my whole generation, My God will judge you, The whole world will know about all these, You don't know who you are fucking with I swear…Your whole family will pay for it, If not now later. Go ask your people again what to reply me with"
Listen to the conversation below,
"If She Comes Here, We Will Collect Everything" – Mohbad's Family Plots How To Collect His Properties From His Wife At His Gravesite (Video)
Relatives of late Nigerian singer, Mohbad, were filmed at his gravesite discussing how to get his belongings back from his wife, Wunmi.
Keep in mind that the singer died on Tuesday, September 12th, and was buried according to Islamic rites barely 24 hours later in Ikorodu, Lagos State. (Read Here)
While his grave was being dug, some of his relatives were caught planning on how to claim his properties from his 24-year-old widow.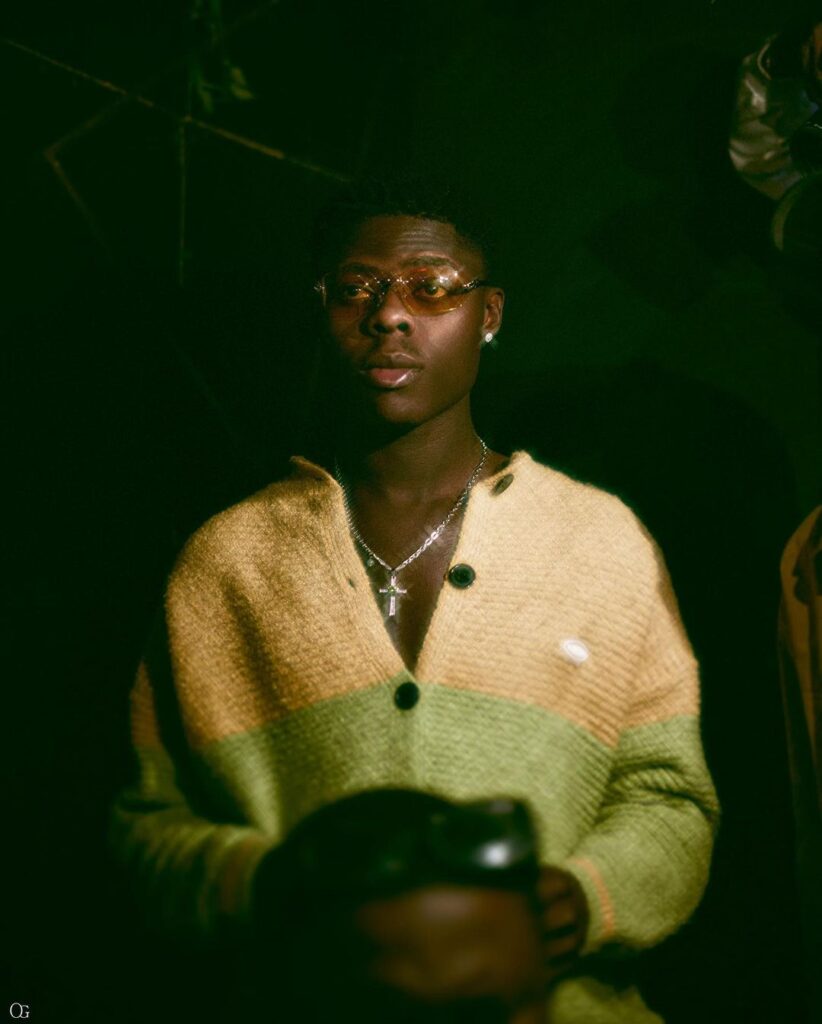 During their discussion, one of the men asked where Mohbad's wife was and said she must "Drop Everything." In response, a man claimed that she shouldn't come to the funeral because they would collect everything the singer had in her possession.
An elderly man who was also captured at the scene added that there are children who earn millions of naira but cannot send money back home. He also warned the men gathered at the gravesite not to trust women.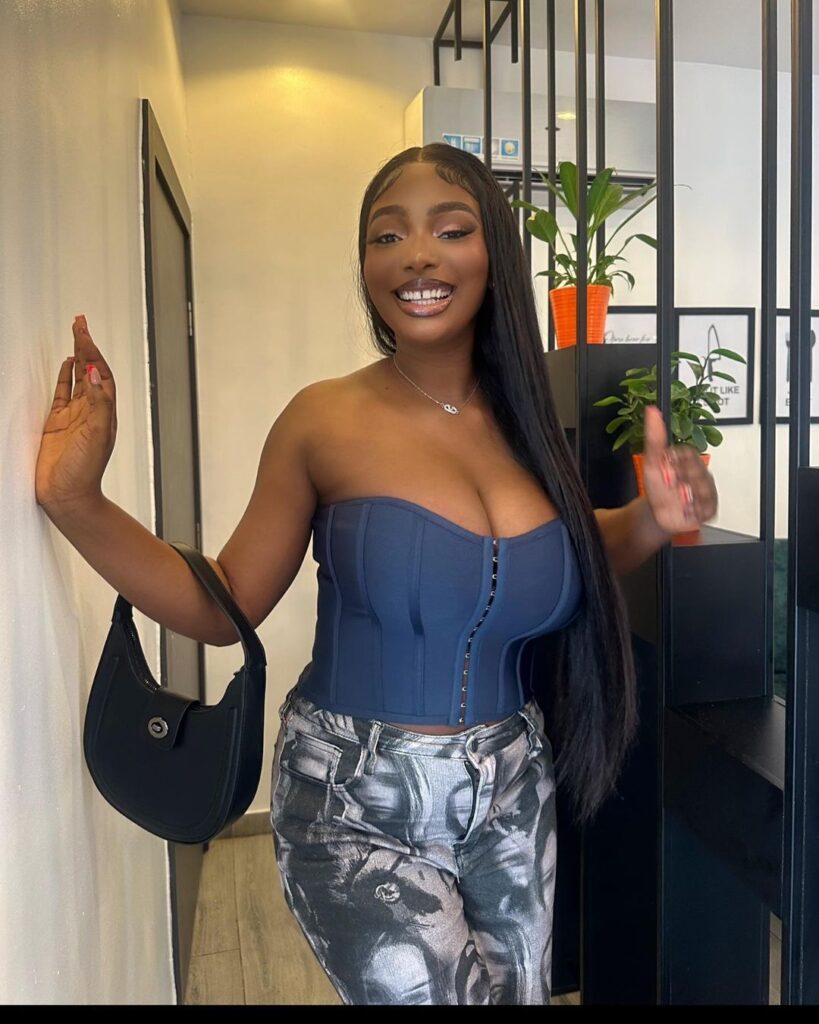 Another man was heard complaining about where the singer was buried and said that the singer who owns villas is getting buried in a village.
It should be noted that Mohbad's marriage to his wife was made public only after his untimely death. The musician was apparently married to his partner of ten years, with whom he has a five-month-old son.
Watch the video below,
Meanwhile, this video has caused a massive stir on social media, with many internet users condemning the family for discussing about the singer's properties just 24 hours after his death.
Read some comments as you scroll,
@biodun_OG wrote: "The family will make sure the wife doesn't gain possession of any of Mohbad's properties. I feel men should start preparing their will even at the early stages of marriage just in case something goes wrong."
@lacevine wrote: "They said they'll take everything from the wife. They were already talking about his wealth and properties and they've not even buried him yet. I feel so bad for the wife."

@akunwa_ wrote: "Going on a widowhood journey at that young age. I hope his wife has a strong support system cos widowhood brings out the beasts in everyone including those once who've been calling you "Iyawo" with all smiles."
@critiquecrib wrote: "Marrying into a civilized family, with educated people that have the fear of God and respect for humanity is key!"
@views09 wrote: "And the thing is even after collecting it from the wife, you won't still see the impact in their lives, cos they will squander the entire asset on nonsense, Not even the 5-month-old baby is a concern for them, not how to get justice for the person that died, just greed"
Meanwhile, an audio conversation has surfaced online that allegedly took place between singer Ilerioluwa Oladimeji Aloba, better known as Mohbad, and his wife, Wunmi.
There is no time stamp on when exactly the conversation took place, but the singer was heard complaining bitterly as he accused his wife of trying to kill him. (Listen To The Conversation Here)